Welcome to the Girl Camper National Walking Team! We all know that we need more activity. We all know that the adage, "use it or lose it" is true. Walking is the simplest and most effective way to use it … and keep it. So join us as we walk our way to feeling (and looking) better in 2020!
Girl Camper has joined with 99 Walks to create walking teams across the country so when you're traveling, you'll have a community of Girl Campers getting healthier and happier through the simple act of walking together.
Let's face it – exercise is a whole lot more fun when you have someone to cheer you on! But this is more than cardio. It's really about connecting with nature, detaching from technology and spending some time doing something good for ourselves!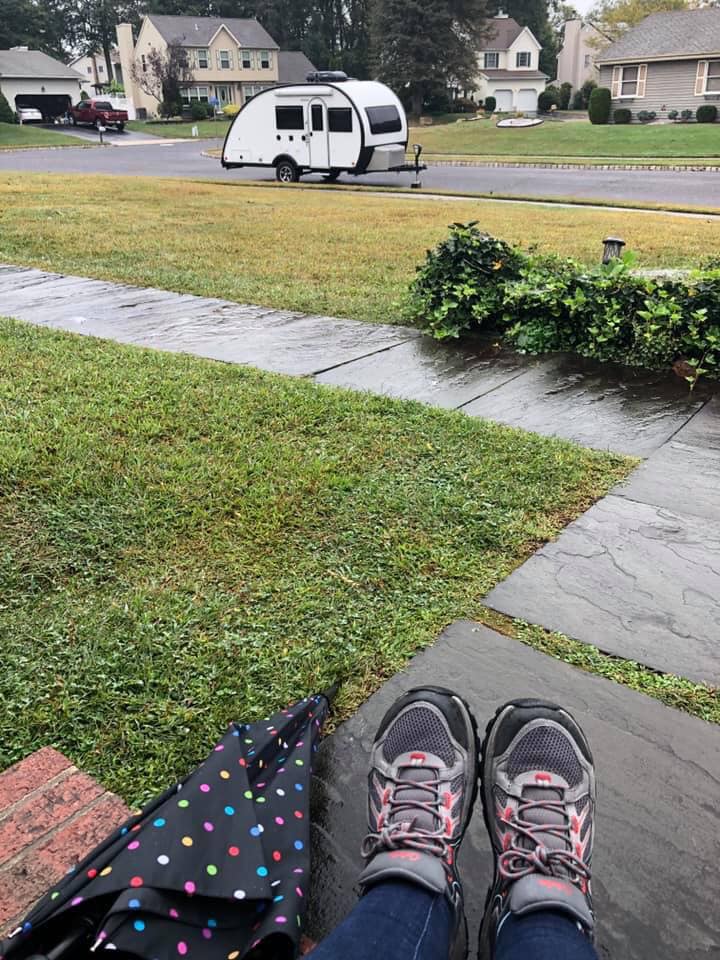 We know that women who walk together (in-person or virtually) are less lonely and, having accountability partners helps you reach your goals. That's why we hope you'll take on this challenge with your Girl Camper team.
Here's how to get started (and there is jewelry involved)!
Step one:
Go to our dedicated Girl Camper / 99 Walks webpage and create an account: www.99walks.fit/girlcamper
Step two:
Choose the program that works for you. All Girl Campers get $5 off their first month AND an exclusive, "Going Places, Doing Things" bracelet created just for us!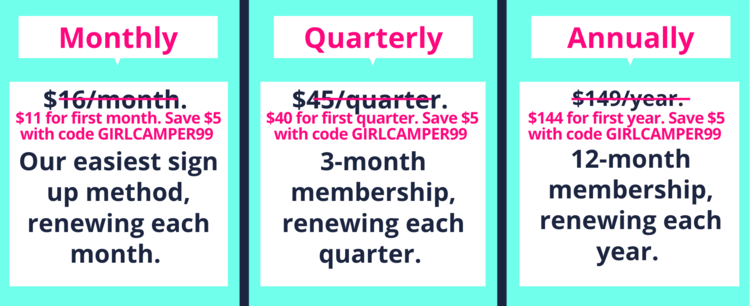 Step three:
Download either the IOS or Android app so you can join the team and track your progress. The links are on our dedicated 99 Walks page.
Step four:
Click "Team" in top left corner.
Then click "Join a Team".
Then scroll to find "GirlCamperHome" and join!
If you follow one of our Girl Camper Chapters, you can head over to their site and join their local team by clicking on 99 Walks at the top of their page.
Our Pin is 1234 – keeping it simple!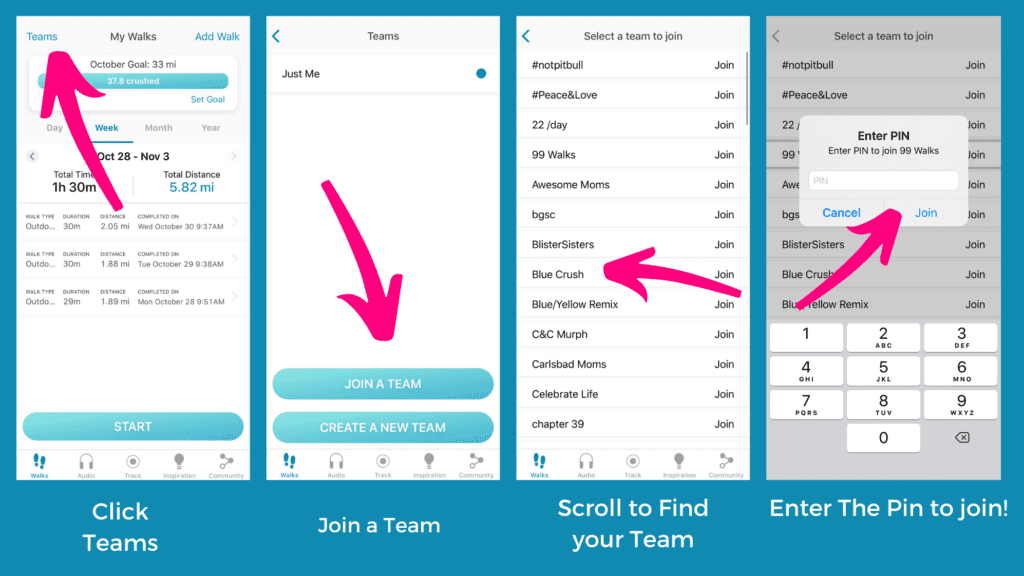 Step five:
99 Walks suggests setting a goal of at least 33 miles a month, which may be a bit ambitious for some of us! So set a goal that works for you, and if it you meet it by the end of each month, you'll earn another new bracelet, engraved with an inspiration. It's beautiful proof of your achievement and a daily reminder to keep up the good work.
The app will track your daily, weekly, monthly – even yearly progress! There's Inspirational exercise classes, podcasts, meditation and awesome workout music you know and love, to keep you going.
This can be a virtual walking group for you – or I'll be hosting 'walking parties' soon where we can walk together. Please feel free to reach out to each other if you need a walking buddy.
Be sure to join the Girl Camper & 99 Walks Facebook page where members from all over the country will share their adventures and walking events.  Let's get moving friends!
(p.s – Our partnership with 99 Walks was born of a shared commitment to women's health, well-being, personal growth and fellowship. Please know there has been no financial compensation to Girl Camper for this collaboration!)