Girl Camper Arizona pitched a tent at McCormick-Stillman Railroad Park's first-time camping event. Tents by the ...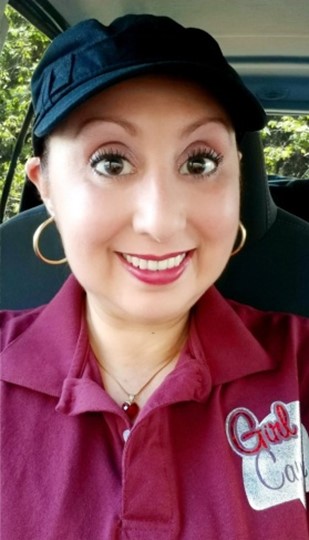 Girl Camper Guide - Arizona
Larie Dowdy
Being born and raised in Arizona, I have a taste for anything outdoors. I come from a family that has always been a fan of the wild, and camping was a big part of my childhood. I remember all the fun times we had as well as the work and sometimes the headache it took to achieve those moments. I'm glad my parents did the bulk of the work and not me! In those days, things were very different, and so was the equipment. Thank goodness for evolution! As for me, I enjoy a mix of the old with a twist of the new. I have camped in everything from a motor home to a simple tent.
Goodbye, fifty-pound tents; you need four people, rope, and an engineering degree to assemble.  Hello, 8-person instant cabin tents with built-in LED-lighted poles and Bluetooth speakers that even the beginner camper can erect in minutes! Goodbye hand-cranking trailer jacks, AKA "the fingernail chipper," & hello power tongue jack! Gone are the days of camping with no ice for your drinks or having to go without your custom coffee. From the most lavish to the most simple, the evolution of camping has created practical and creative solutions, so there are no more excuses not to get out.
I am currently upmodeling my 1972 TowLow vintage trailer. It is a fun project that's allowing me personal customization by putting my spin on building the perfect setup to fit my camping lifestyle.
On camping, I have learned what I like and what I don't. As well as becoming more efficient and space conscious. I now spend less time setting up and more time enjoying the scenery. Yup, I am a lucky girl and live in a great state. Arizona is a beautiful state to get out and experience. Year-round camping, scenic views, and small unique cities and towns top the list of the many great options and activities there are to enjoy. We often have more to see and do than I've had the time to do it! From lakes, streams, mountains, and woods, corner to corner, Arizona is full of so many experiences waiting to be shared. So join me for some camping fun! There's no wrong way to camp like a girl. Going places. Doing things.