Theresa Leppert shares her memories of converting an RV into a boat and camping along the river with her family in the 1970s with Go RVing.
I have been camping as long as I can remember. My dad sold RVs in the 1970s and 1980s, so we were always in and around the camping lifestyle.  We went on a lot of camping adventures.
The absolute best trip I remember happened around 1979. For our family vacation that year, we took off in a mini-home, as it was called back then. Nowadays, it's called a Class C Motorhome. The bed over the cab was where my sister and I slept. We headed south to Arkansas to Lake Ouachita. My parents had booked us a multi-day trip on a Camp-A-Float!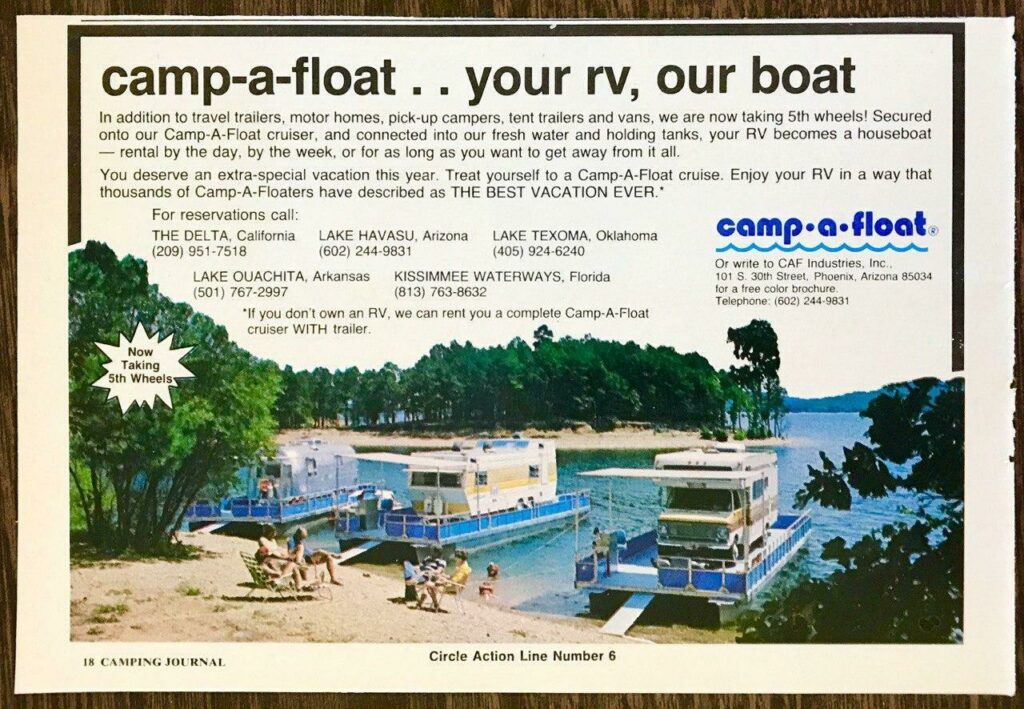 To read more about Resa's trip, click here.
More Girl Camper
Girl Camper Magazine: Subscribe to Girl Camper Magazine here! Girl Camper Magazine
Events: Check out upcoming Girl Camper Events – you can attend events in any chapter! https://girlcamper.com/events/
Main GC Facebook Group – Join over 400,000 like-minded women in our public Facebook group! Girl Camper FB Group