Podcast: Play in new window | Download
I am wrapping up the coverage on my big trip to the Arizona desert to camp in January. It was on my "to do" list for so long and I enjoyed every minute of it. Unlike some bucket list items, this dispersed camping is not a "one and done" thing. I know I will make it part of my winter for a long time to come.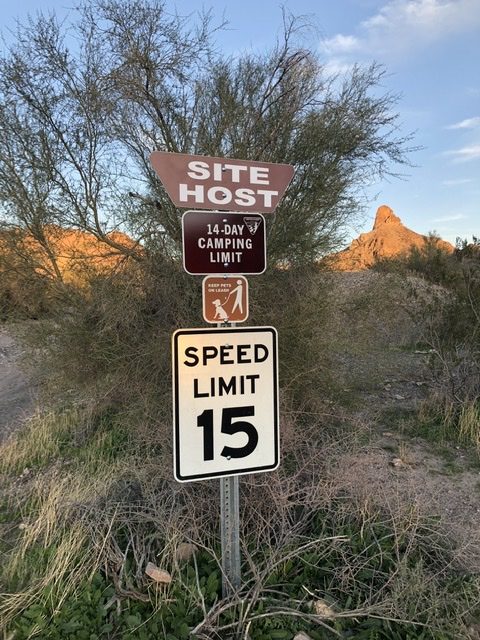 I had the opportunity while I was there to meet Frank and Sandy Schrader who were all set up for a winter of free camping in exchange for about 30 hours of work per week. I met Frank on my second day there when he pulled up in his truck to say hello and give me my two week tag to be placed on my dashboard. It is Franks job to welcome people, lay out a few ground rules and make sure no one overstays their welcome. Camp hosts do not handle things like unruly campers. They are there strictly to alert local authorities to any trouble that may require the law to become involved. Frank was happy to report that it is indeed a rare occasion for him to have to contact authorities.

I wondered what would make Frank and Sandy want to spend the whole winter in one place when in reality, they could camp for free all over the place with no responsibilities at all. So many people talk about camp hosting and workkaming that I thought their story was intriguing. You can hear it from both the husband and wife's perspective on today's podcast!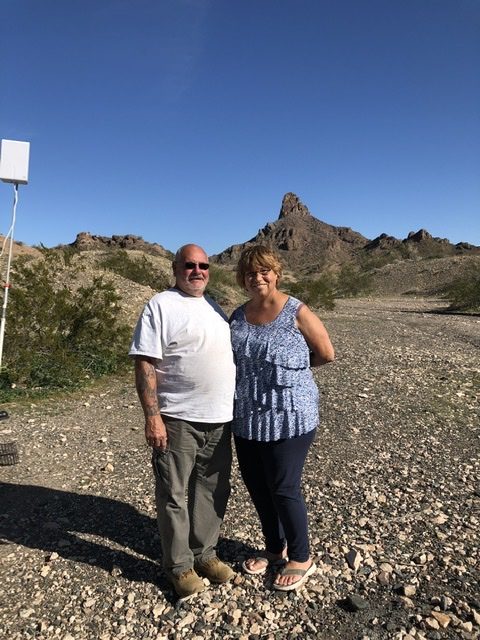 Also, Congratulations are in order for the winner of our R Pod Charity Raffle trailer. We chose the winning ticket on Valentine's Day and the lucky winner was Michelle Wyland of Pennsylvania. Michelle was at work when she checked her phone to see if the winner had been chosen. When she saw her name she let out a scream that made her co workers fear she had been hurt!! She will be picking it up in March at Setzer's World of Camping in Huntington, West Virginia. They were gracious enough to detail it and are going to do a thorough walk through with her when she attends Camper College there on March 21, 2020. Camper College is open to all and starts at 10 AM. There's no charge…just come and we'll fit you in.