What type of Travel Trailer do you have?
1971 Frolic Travel Trailer. 14′ w/ hitch
His name is Huckleberry Fin. I completely remodeled him myself. He is set up to run off-grid with 2-100w solar panels and an AGM battery. He has a 15-gallon freshwater tank with a 12v water pump, a cassette toilet and a propane 3 burner stove, refrigerator and water heater.  I love to boondock and get deep into nature. I drag along my Mini-Aussie dog and my kayak on every adventure.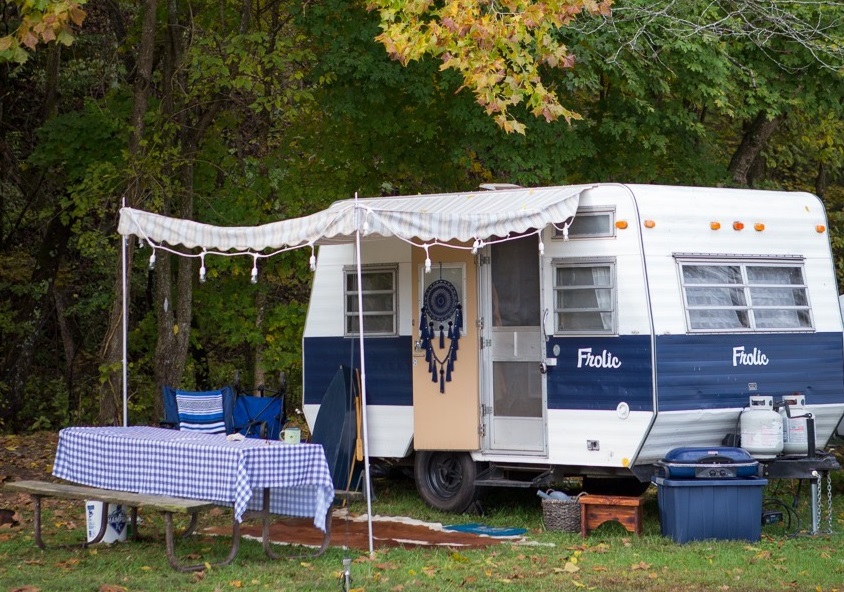 How do you describe your "camp style"?
I would describe my Camp Style as adventurous, super comfy, 1970's Bohemian with a bit of a cabin feel.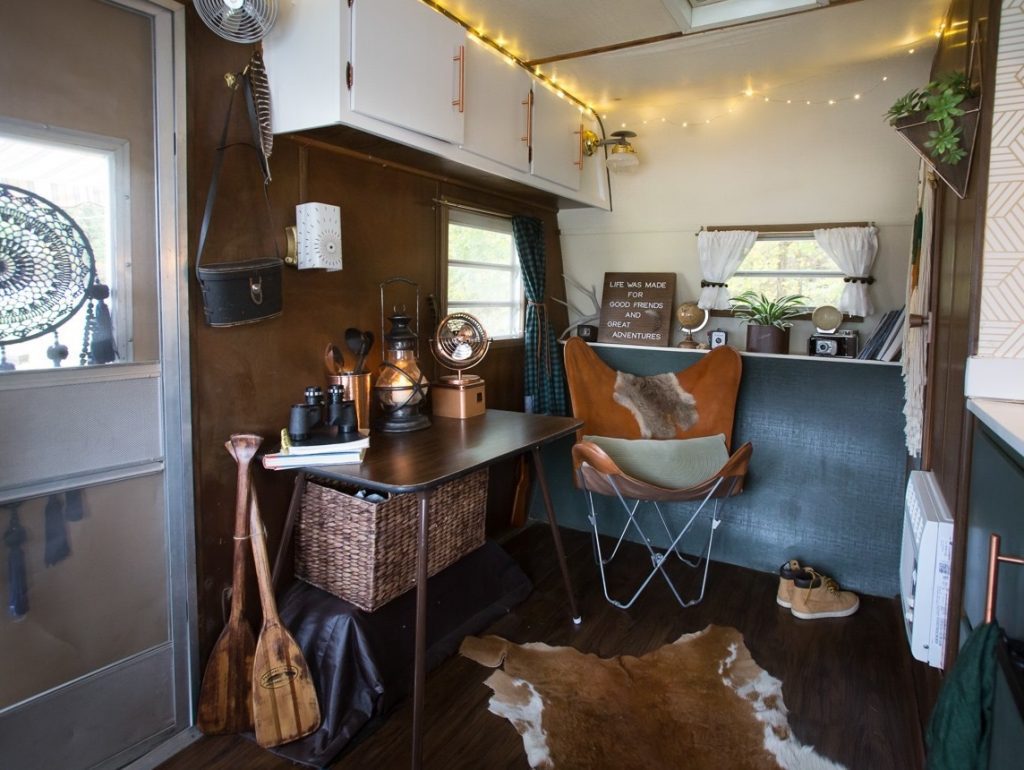 What concept or elements influence your style?
My style is influenced by my love for the great outdoors. I used natural elements like wood, metals, leather and animal furs. I have things that make me happy like Audubon books, a globe, vintage maps, dreamcatchers, vintage cameras, a binocular, plants and tons of throw pillows; last count was 15!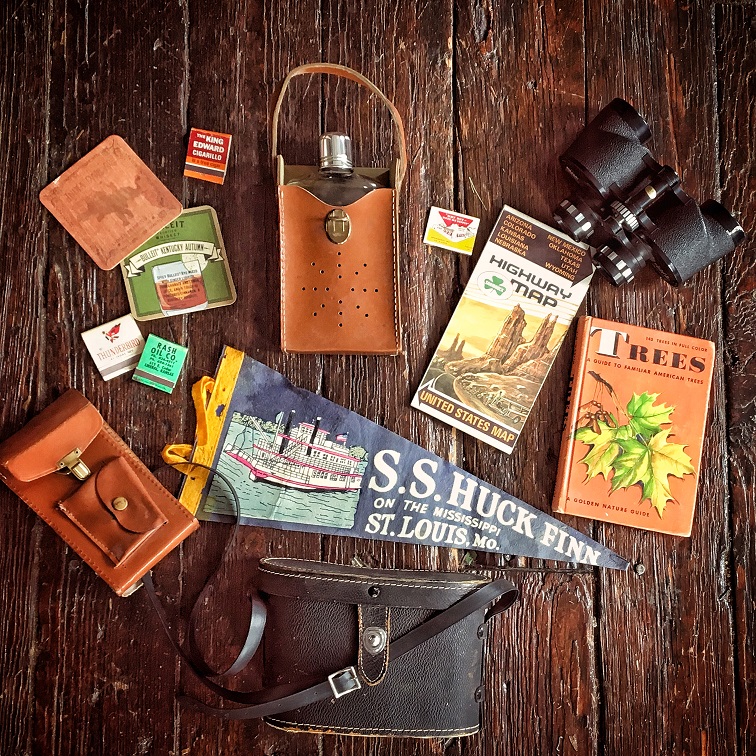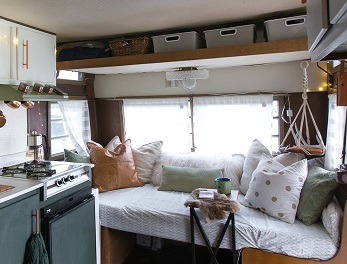 Have you made any style mistakes, and if so, what did you learn?
I originally painted the cabinets a pure white. It was too bright. I went back and painted them an off-white. Although most people wouldn't notice, I do. The new white made it feel a lot warmer.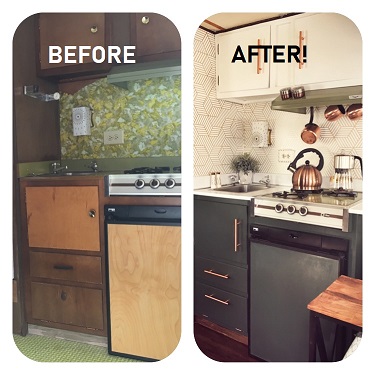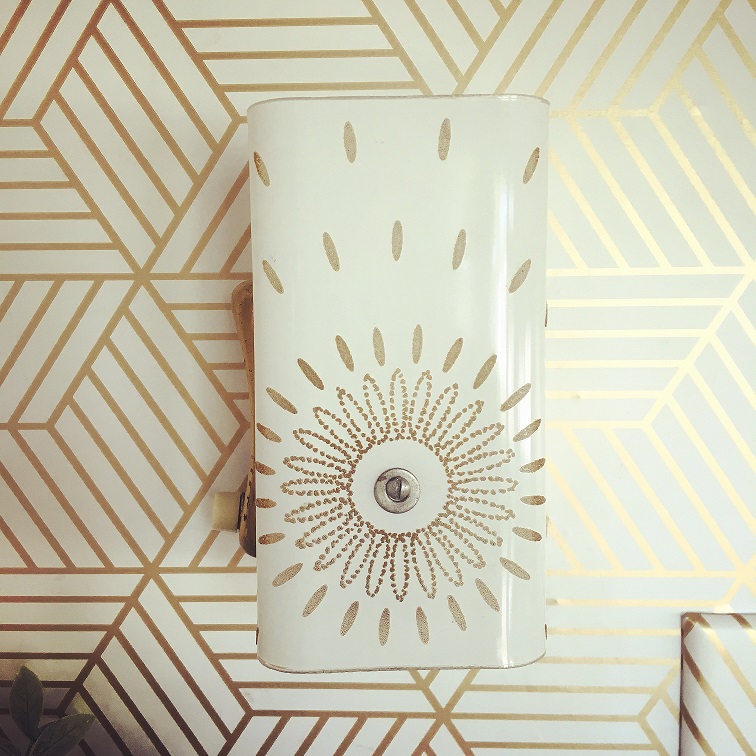 What advice or encouragement can you offer Girl Campers who are developing their camp style?
When developing your camp style, I advise you to take notes from your home-style. What do you love about your home? What colors and items bring you joy? When I am preparing and packing for my next adventure, I bring several items from home like my leather butterfly chair, my favorite plant and cowhide rugs. I enjoy spending time all cuddled up in my trailer, but my love for the great outdoors is why I camp so I included very natural elements. One of my favorite design choices was the deep green paint color I used in the kitchen and back wall. It's called Blackened Pine by Valspar.
Love, love, love Girl Camper!! Keep up the good work.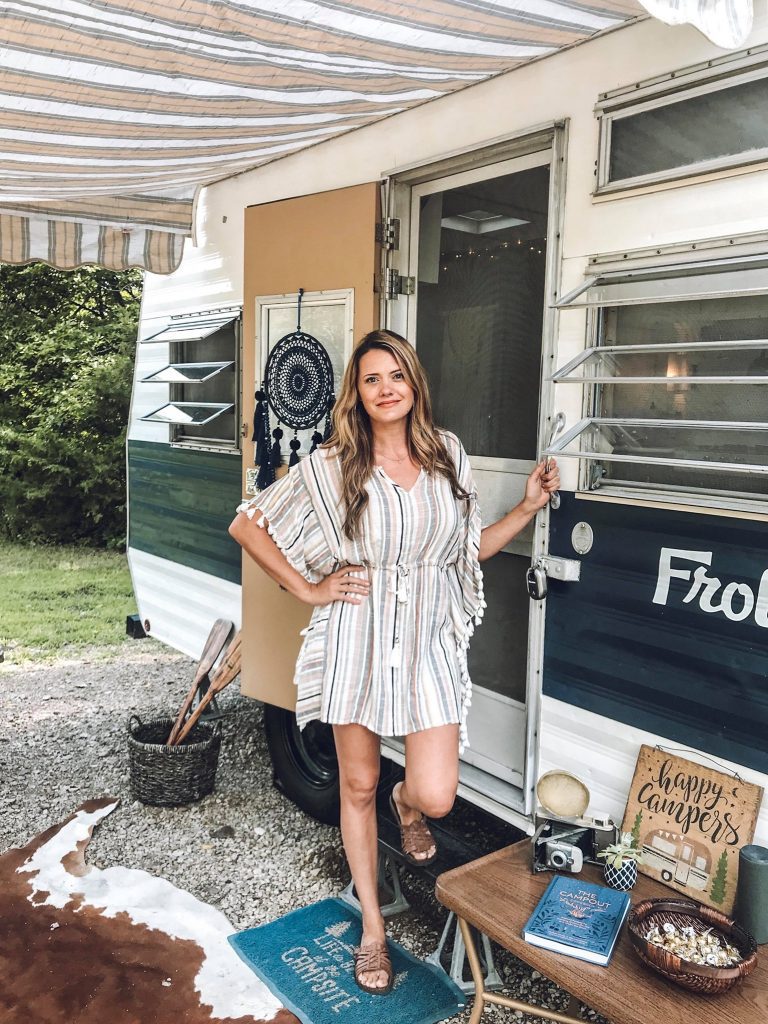 Many thanks to Melissa Slater of Kansas City, Kansas for sharing her unique Huckleberry Fin trailer with us!