What type of tent/vehicle/RV/Travel Trailer do you have?
My travel trailer is a 14-foot 1963 Cardinal vintage camper.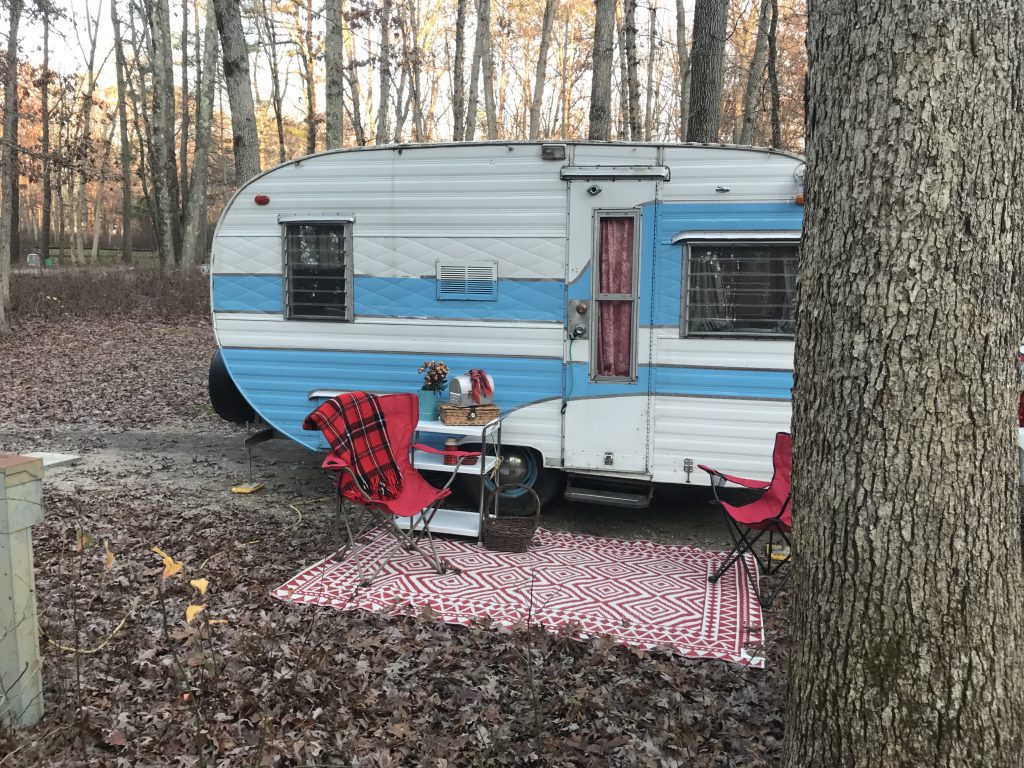 How do you describe your "camp style"?
Casual Glamping. I like pretty things while camping. I enjoy my metal silver coffee percolator and my little milk pitcher set up on the picnic table with other vintage finds.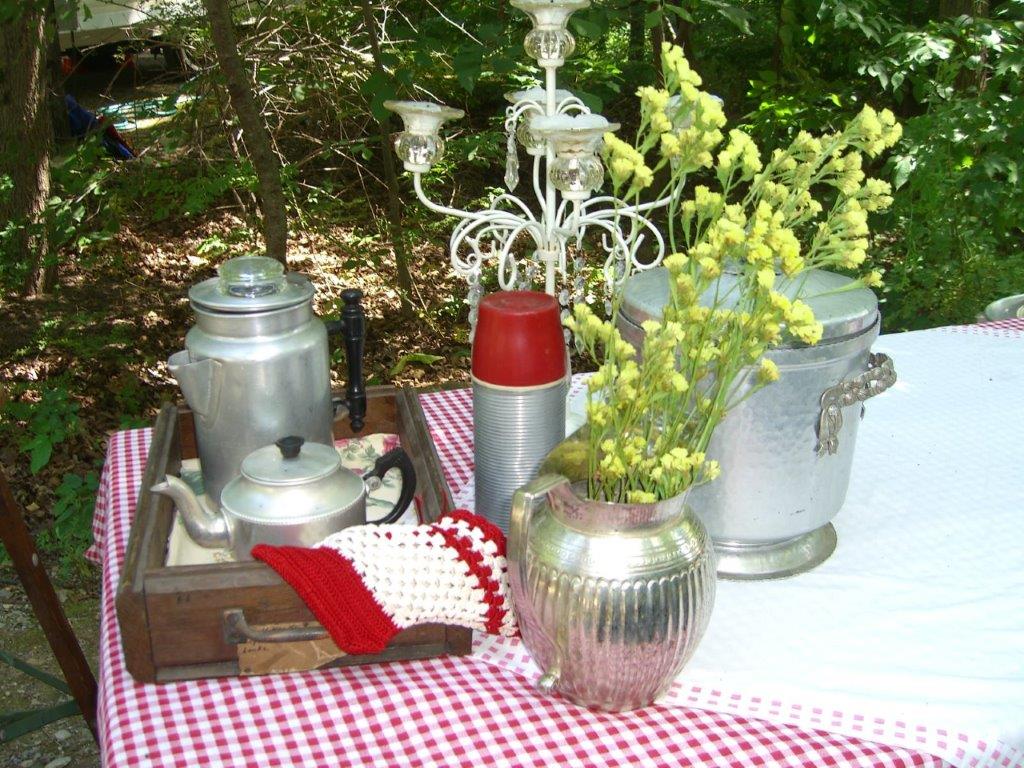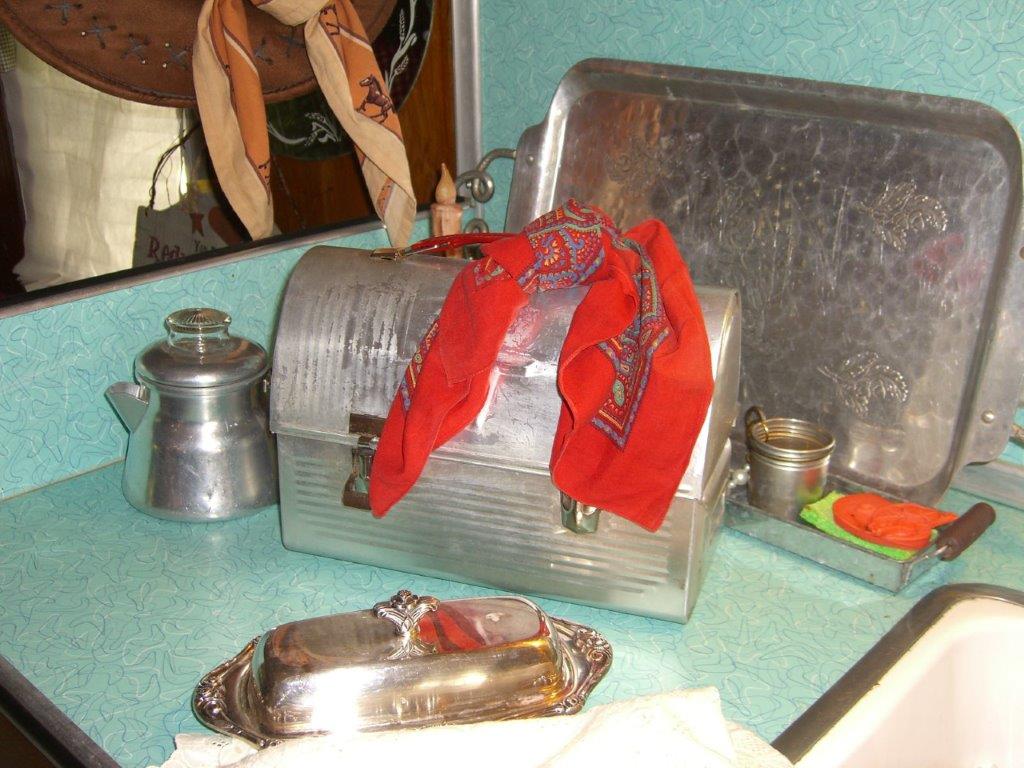 What concept or elements influence your style?
The concept or elements of my style come from my camper's name, Cat's Cottage. It feels like a little cottage. I love warm fabrics, cozy quilts and items found while antiquing. I love the color of my cushions. It makes me smile.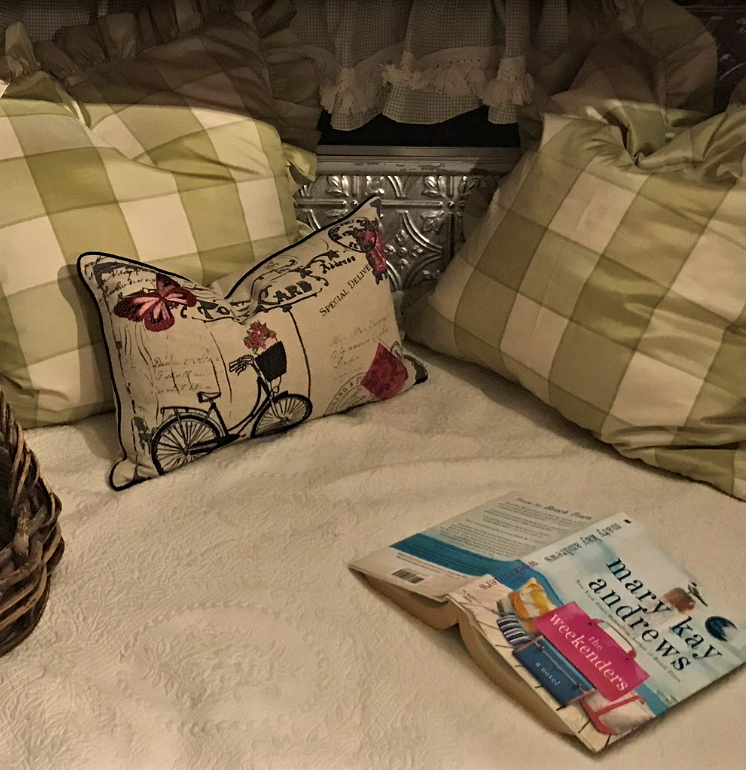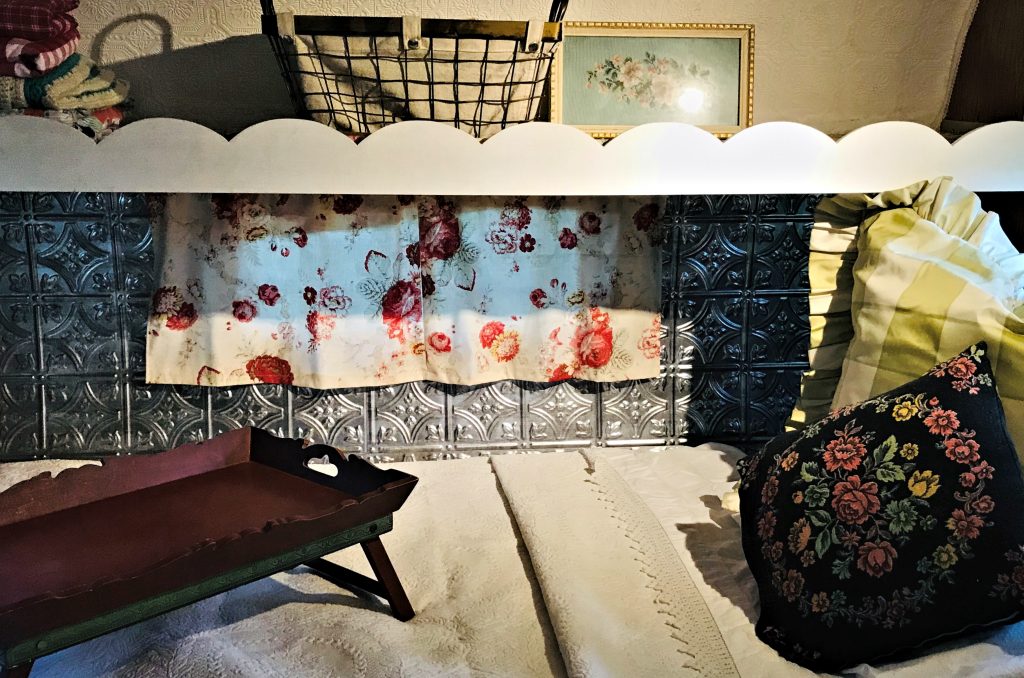 Have you made any style mistakes, and if so, what did you learn?
Yes! Bringing way too much stuff for a short trip or a weekend. I do not want to spend an hour setting up my camper and then unpacking. If I forget anything, there is always a girlfriend or friendly camper nearby who can help.
What advice or encouragement can you offer Girl Campers who are developing their camp style?
Whether you are in an RV, tent or the back of a truck, find what makes you happy. You do not have to do everything at once. If you like to hike or enjoy campfires, use those for your camp style themes.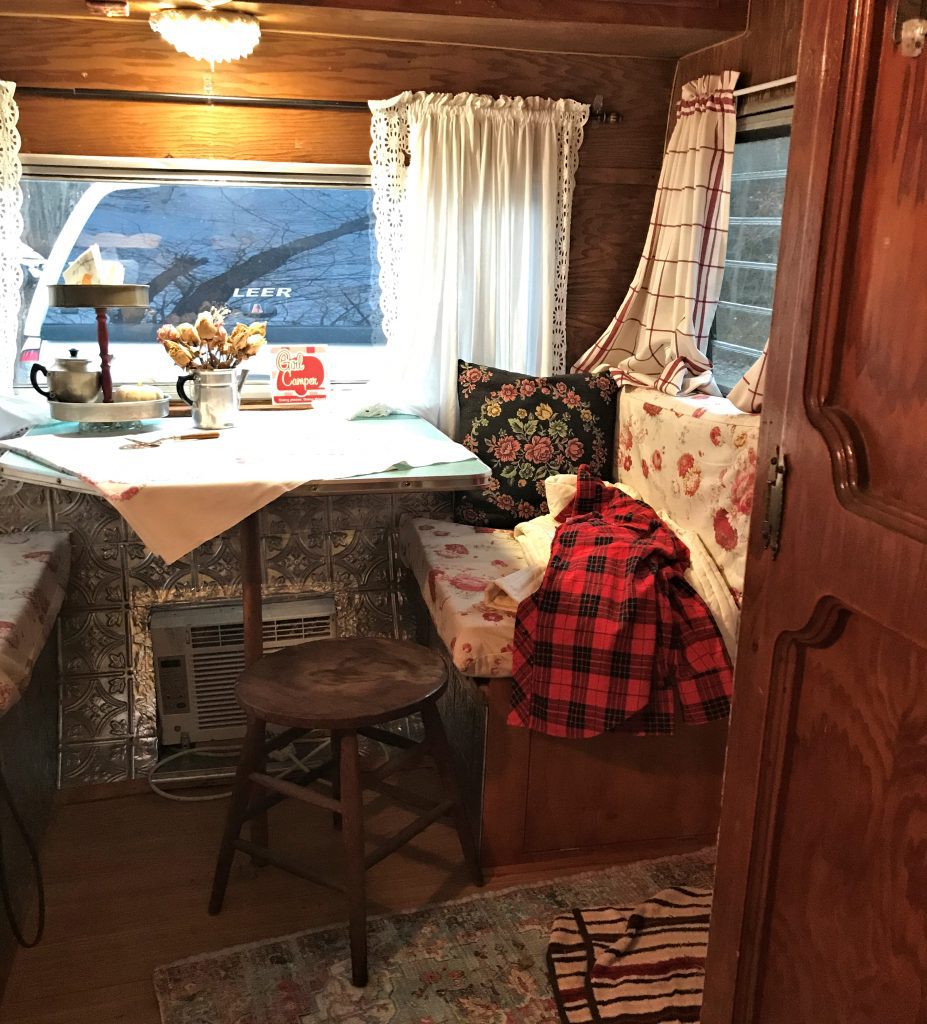 Many thanks to Carol Thompson, our Chapter Guide for Central-Southern New Jersey, for sharing her vintage cottage on wheels!