Amy's "Beaver Hut" is a fun and sporty combination of elements, giving her many location options when she chooses her next camp out.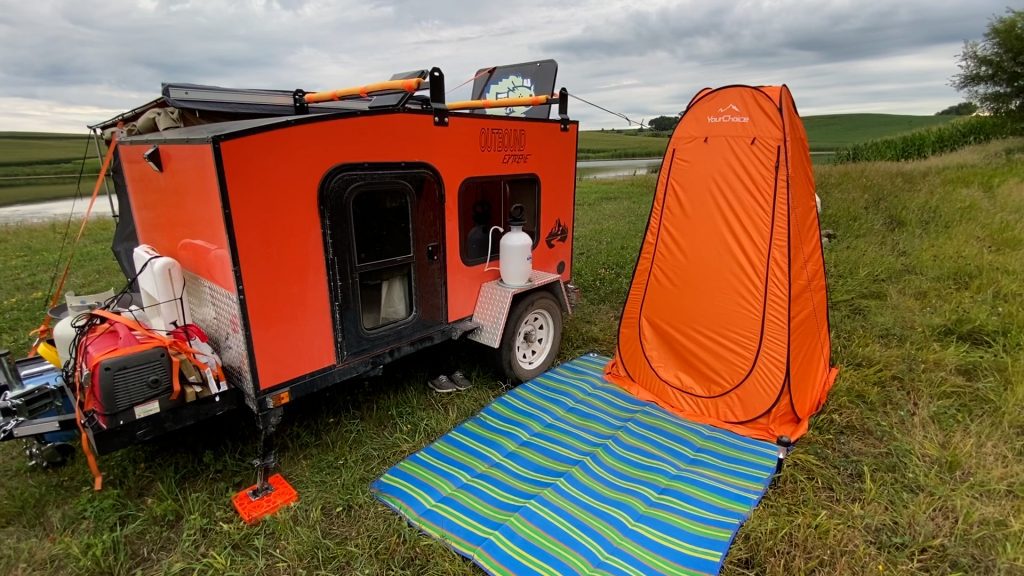 What type of mini Trailer do you have?
Outbound Trailer – Hastings, NE outboundtrailer.com
How do you describe your "camp style"?
My camp style is probably glorified tenting; I like the hard side camper for security from weather and enjoy being more connected to nature in the screened-in tent than I would be if I were in an RV.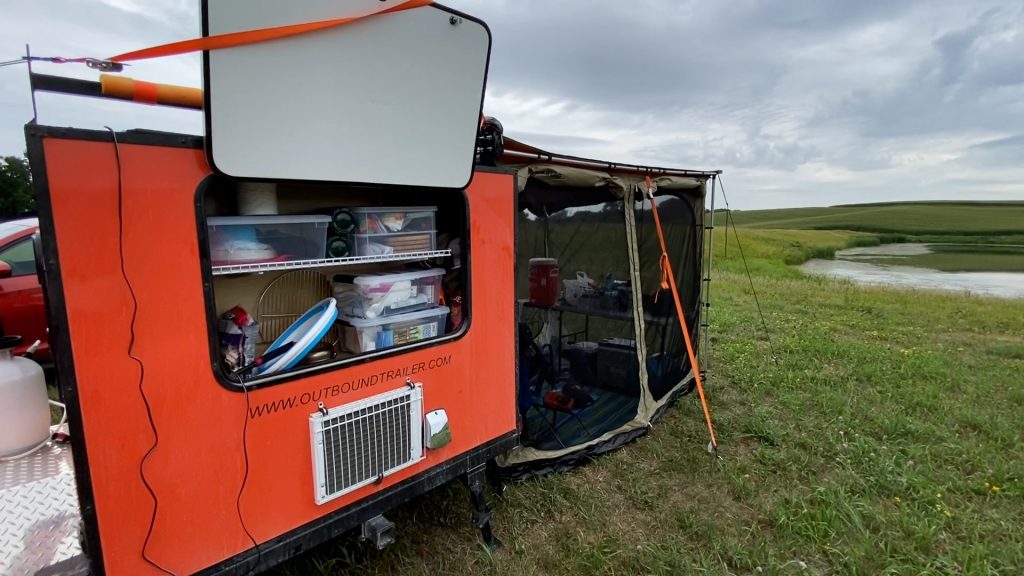 What concept or elements influence your style?
Simplicity and minimalism are my biggest influences. I have camped for most of my adult life. I started with tent camping, and have had a fifth wheel, motorhome, and hybrid types of campers.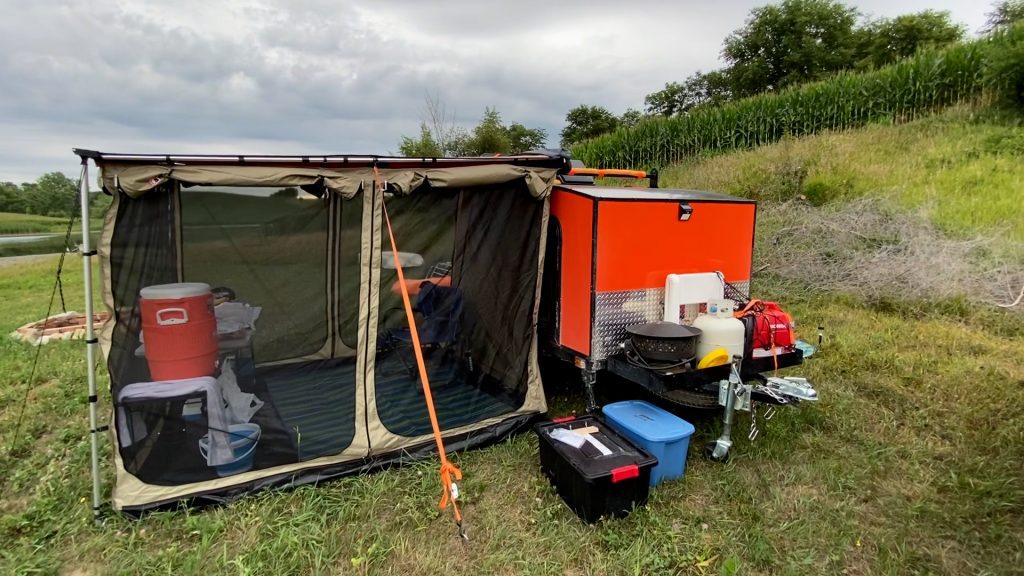 Have you made any style mistakes, and if so, what did you learn?
I think my biggest mistakes are taking too much along. I overpack food and clothing. Plan meals, cook as much ahead of time as possible.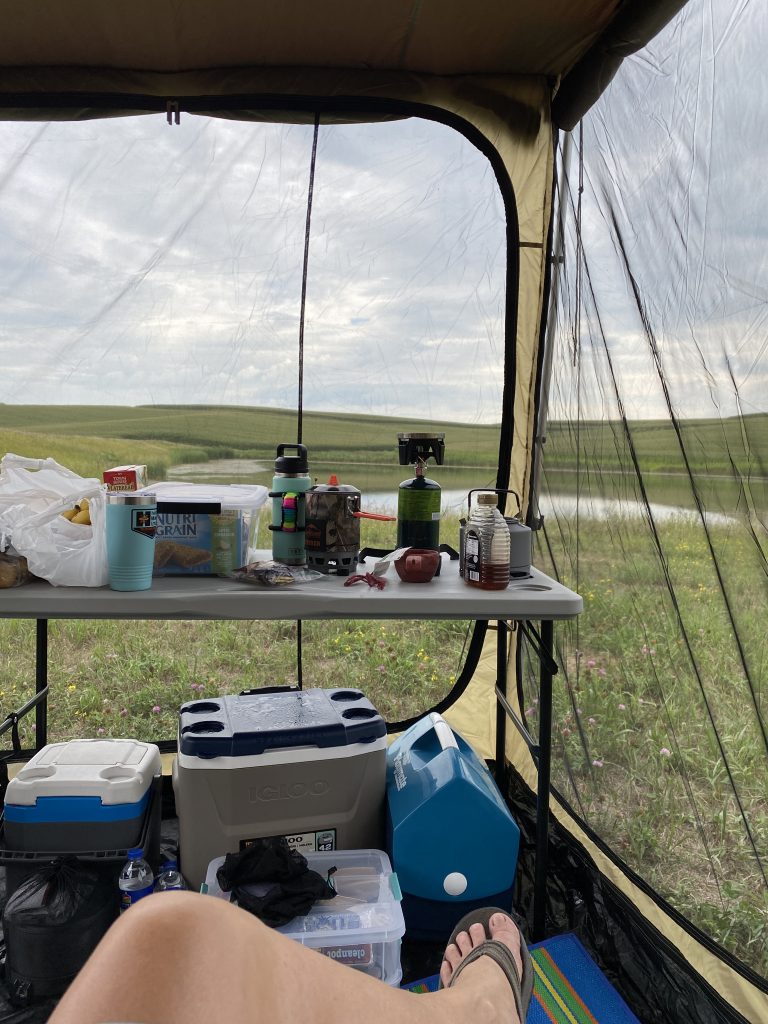 What advice or encouragement can you offer Girl Campers who are developing their camp style?
Your maiden voyage should be close to home or even in the backyard. Go for comfort and ease and don't worry about what others think. If you like it and it makes things easier for you, go for it!
Many thanks to Amy Barrett for sharing her Outbound trailer combo with tent!