By Georgia Pettit
Friendships play a vital role in our well-being. Yet, even though we deeply value the support and companionship that comes with maintaining our friendships, we often let time go by without prioritizing our friends. Other aspects of our life seem to demand our attention and before you know it, months, even years, have gone by without quality time with certain pals.
Research tells us that friendships are more than just about feeling good. The bonds we build in relationships help us maintain a positive outlook on life, reduce stress and anxiety, and even improved physical health. And while our friends bring us joy and happiness in the best of times, it's important to invest in these relationships for when you need help navigating life's more difficult moments.
Luckily, Girl Campers know a thing or two about how to have a good time with their friends. Whether it's gathering around the campfire, exploring trails together, or simply relaxing with good conversation and laughter in the wilderness, camping provides plenty of opportunities to build stronger friendships. If you're just beginning to explore the joys of camping with friends or you have friends who you think might enjoy a girl's camping weekend, here are some inspiration and tips for making it happen!
Choose the Right Campsite
You may have a favorite spot that works for what you like but when bringing a group along it's important to consider everyone's needs and preferences. For instance, you may have a friend who is absolutely craving some time by a body of water, and time spent in the woods without a lake nearby may not make sense to them. Be sure to take a moment to ask everyone in advance what it is about camping that is exciting to them and see if you can find a spot that works for everyone.
Be sure to take stock of what type of camping setup everyone is working with. Does someone need to share their space or do we need to do a quick inventory of gear to make sure our friend has everything they need to be comfortable? If you have a non-camper friend in the mix, consider finding a place with cabins or – worst case scenario! – a campground with a hotel nearby in case they are exclusively a day time camper.
Lastly, it could be fun to try somewhere that no one has ever been to before – including yourself! You may want to take a chance on a place you've been meaning to check out. Even if it doesn't end up being what you think, you will all have had a new experience for the first time as a group, and those types of events really build up our friendships.
Plan Activities Everyone Will Enjoy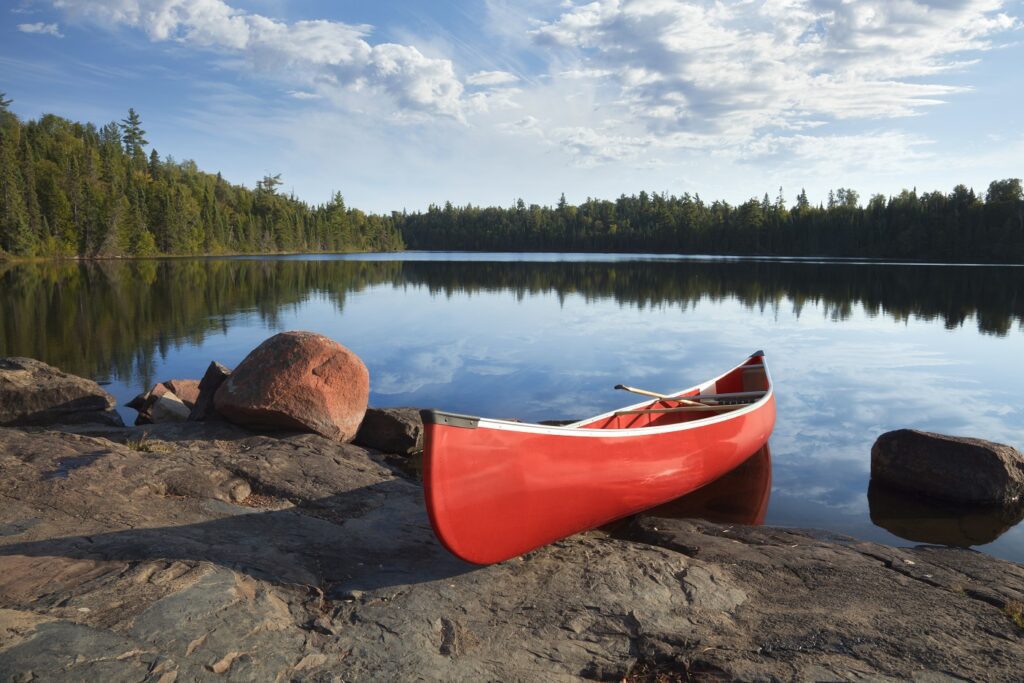 Camping can mean a lot of different things to a lot of different people. After you've asked your friends what they view as an ideal camping experience, do your best to put on your host hat and be the event coordinator. You might have your own system in place, but bringing friends along might require an extra step in planning.
This challenge may end up opening up new opportunities for experiences you might not have considered trying before. For instance, if you're one to never leave the campground once your set up, it might be worthwhile to do a little research about what's around your campsite and plan a day trip.
As inspiration – take a minute to reflect on what it is your friends enjoy and imagine what the "camping" version of that would be. Are you foodies who love a good meal? Well, why don't you show them all the magic that can be made in a dutch oven over an open flame? Do you guys enjoy a good shop? Take a look around for local boutiques and vintage shops. Camping is just another opportunity to spend time together however it is you enjoy each other.
Leave Room for Downtime
Activities are great for trying new things and enjoying experiences together but we all know that friendships can be at their best when you're doing nothing at all. And camping is a great way to relax into easy downtime with your friends.
Girl Campers need no instruction on how to relax into a campsite. Whether you're sitting around a fire, snacking on a picnic at a National Park, or taking a leisurely walk around the campsite, these are the moments to enjoy the company of your pal.
When these times arise remind yourself to enjoy them. Be a good listener and a generous sharer. Take a moment to lean into a good laugh or let yourself have a little cry. The simple opportunities for togetherness are what you came for so embrace them and you're sure to have a memorable time.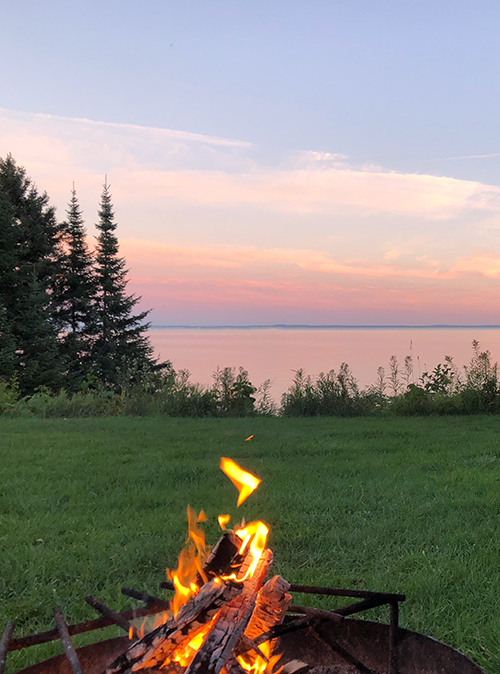 Girl Camper Magazine: Subscribe to Girl Camper Magazine here! Girl Camper Magazine
Events: Check out upcoming Girl Camper Events – you can attend events in any chapter! https://girlcamper.com/events/
Main GC Facebook Group – Join over 350,000 like-minded women in our public Facebook group! Girl Camper FB Group