I am so excited to share the dates for this year's Country Living Fairs . Mark your calendars and save your vacation days because it's going to be a Girl Camper destination! The Country Living Fair is a lifestyle event in which the "pages of Country Living magazine come to life."  It's not just a "fair!" The vendors hail from 25 different states and bring with them beautiful, handmade, one of a kind items. The food is not your average "fair" food. Hamburgers made from grass fed beef! Organic food, vegan food and cake rolls fill the food dreams of every fair goer. Guest speakers provide lots of inspiration for those Pinterest, Facebook and social network followers. Rhee Drummond, the Pioneer Woman,  and  Mike Wolfe of American Pickers were at last years shows and this  year's lineup is sure to please.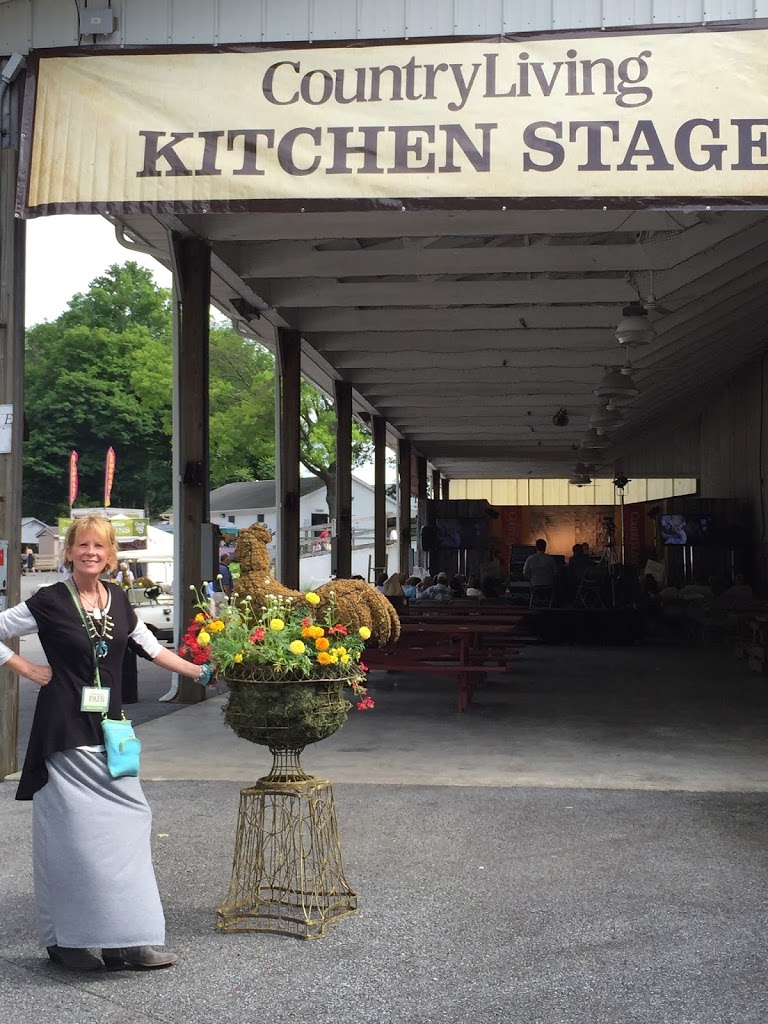 Throughout the day the Country Living Kitchen stage is giving hands on tips from our favorite bloggers and authors on how to do all things "kitchen". Canning, preserving, soap making …. you won't want to miss them!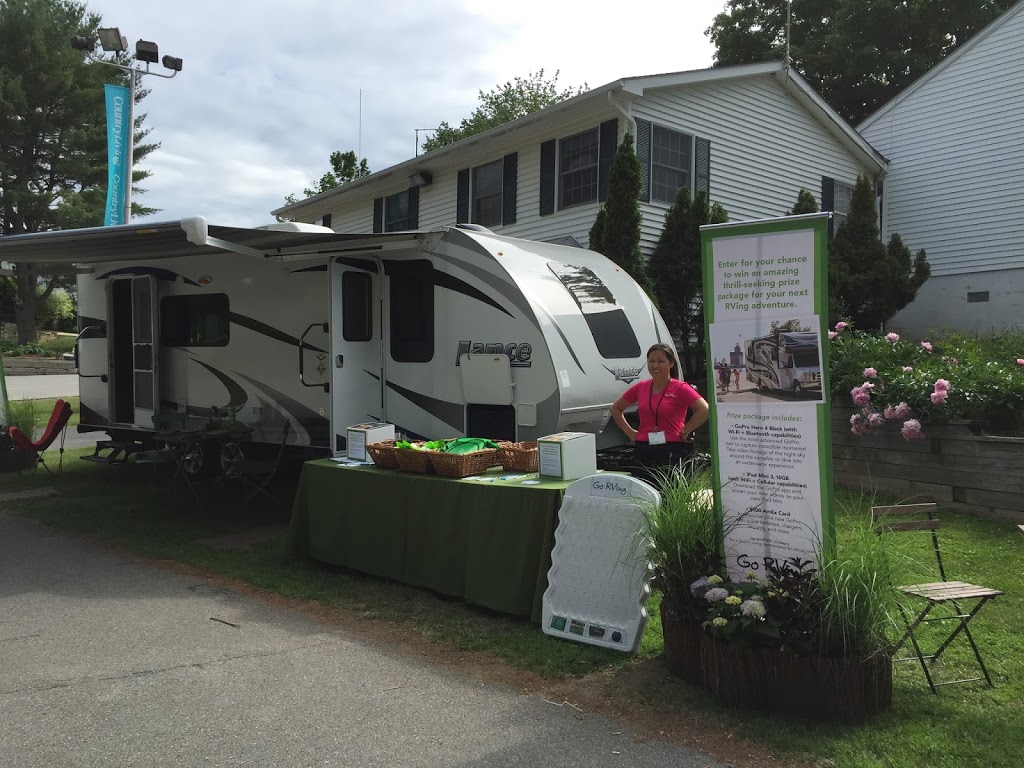 Go RVing is a Country Living Fair sponsor and is on site to let  you know how easy it is to join the RV lifestyle. You can tour their beautiful RV, enter to win a great prize and discover how you can find your "AWAY YOUR WAY!"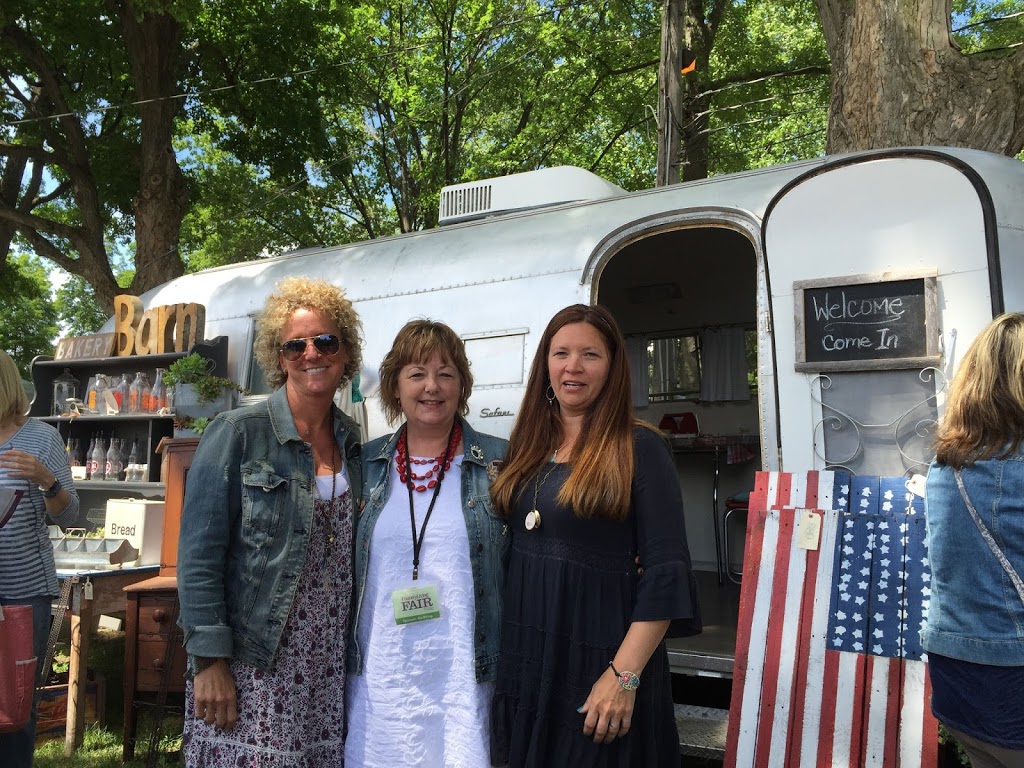 One of my favorite vendors from the Rhinebeck Country Living Fair last June! 2 Chix and a Barn owners Leslie Brighthaupt and Kim Rodrigues have curated a selection of things you will want to have! Plus, their vintage Airstream is awesome and they don't mind showing it to you!!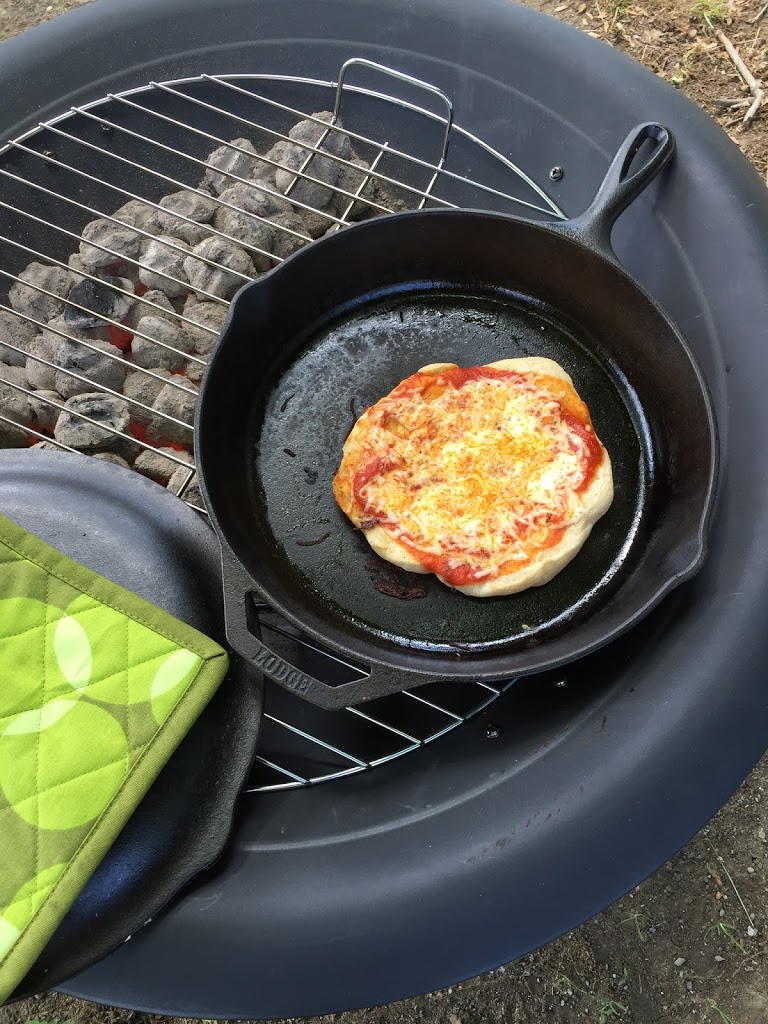 Our cast iron cooking seminar was a great success! Plus we got to eat the demo!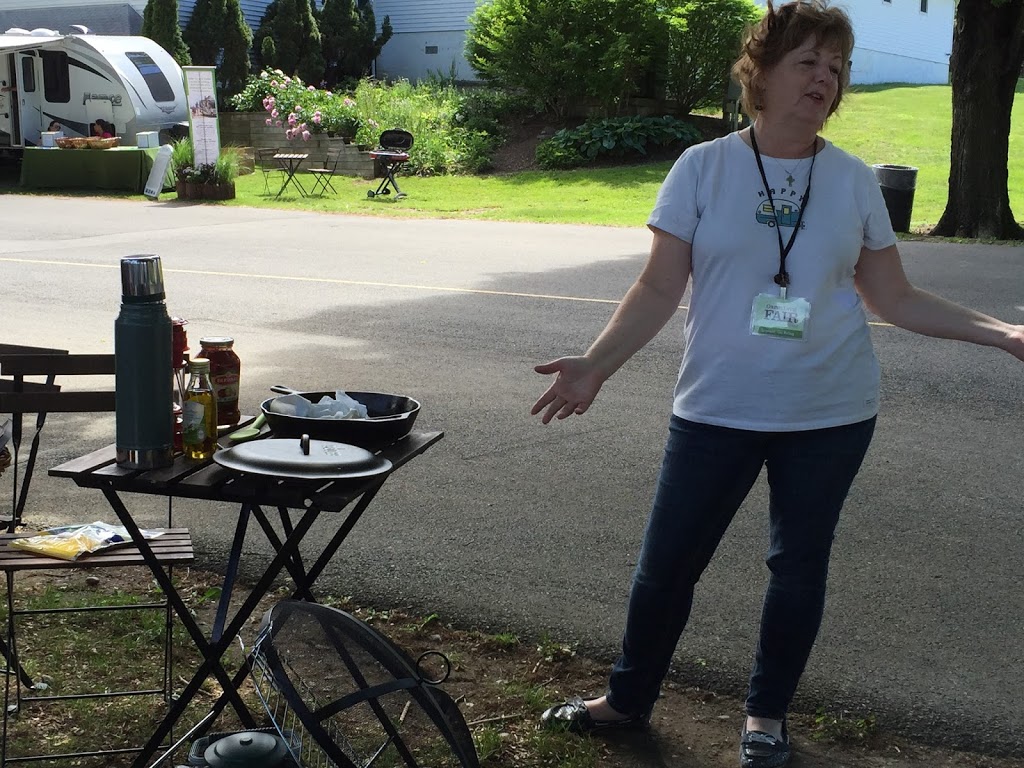 Last year sponsor Go RVing added mini seminars on the RV lifestyle. Here I am sharing my tried and true knowledge on how to make pizza at the campground in your cast iron skillet. Irene Rawlings book for the Sisters on the Fly on cast iron cooking was a give away prize.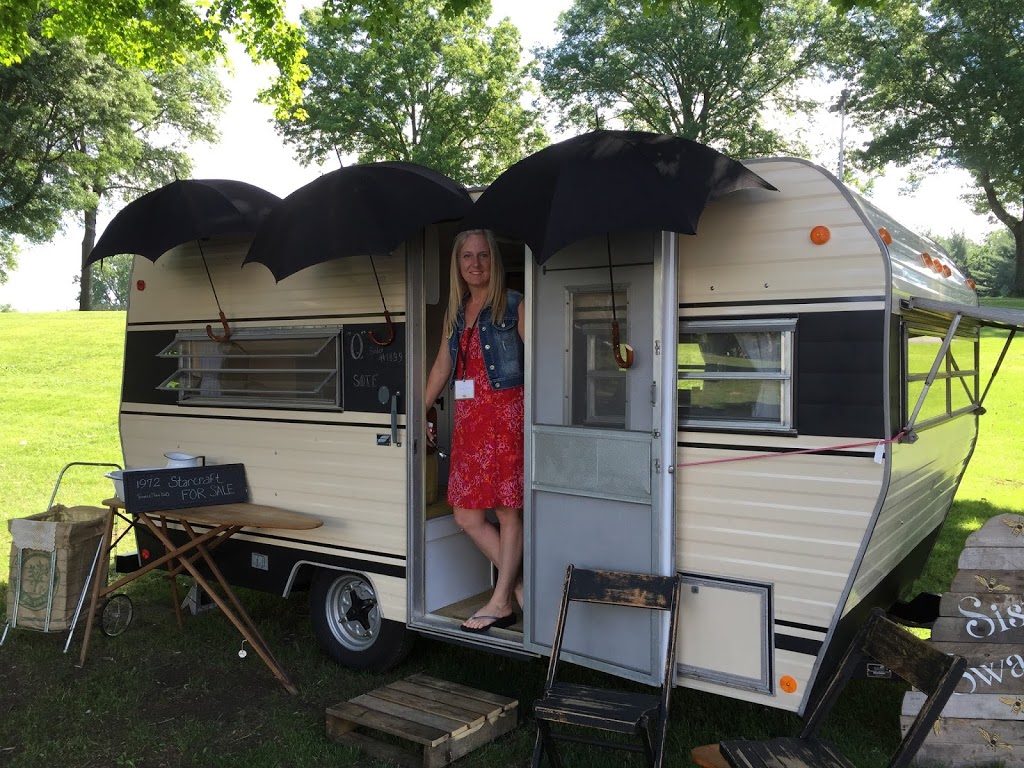 The Girl Campers will be on board again displaying their vintage trailers and sharing their tips for finding, buying, renovating and using these vintage treasures. Suz Q Landis, aka be back soon love mom, always has a new project to share with fair goers and will be at this year's Rhinebeck show with her latest trailer!
Go RVing's panel of Girl Campers will be on the Main Stage on Saturday at 2 PM to share all the fun and shenanigans they have on the road with friends. Anita Wallace, a Georgia sister on the fly and curator of camper happiness for the Atlanta and Nashville shows, is pictured here with me and Country Living Magazine's Crystal Simon. Also on the stage at last years Nashville show were honored guests, Sister on the Fly founders, Becky Clarke and Maurrie Sussman.
Food, finds, demos, speakers, Country Living beauty! Mark your calendars and reserve your hotel, B&B, or campsite now! Do things!