By Karon Brown
When I started this journey a year ago as the Girl Camper Illinois Chapter Guide, I had no idea how many amazing women I would meet and the incredible adventures we would have. There were a lot of firsts, mistakes, and learnings for me as I jumped into this new guide role.
I learned to hook up, tow, back up (still a work in progress), and set up my camper on my own
Reacquainted myself with setting up a tent in the dark
I learned how not to put a kayak on the roof of my car the hard way ☹
Discovered how much food really fits in an RV refrigerator (fortunately my RV has 2 refrigerators) and how much food won't fit in a Yeti cooler…not to mention how to fit everything in a side-by-side refrigerator after grocery shopping for an event
Re-discovered the simple joys of sitting under the trees, floating down a river (even in the rain), hiking in the snow or with my senior dogs even when it means carrying a dachshund up flights and flights of stairs
Learning so many things I never knew about Illinois even though I was born and have lived here my whole life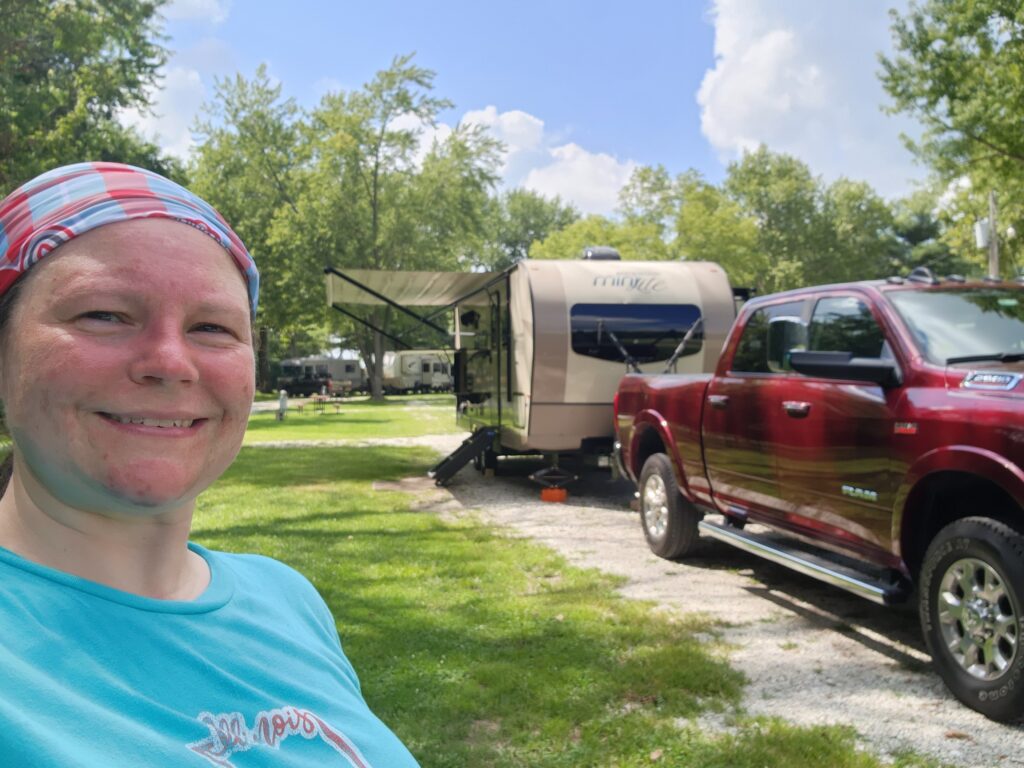 Here's a recap of the many adventures the Girl Camper Illinois Chapter had in 2022: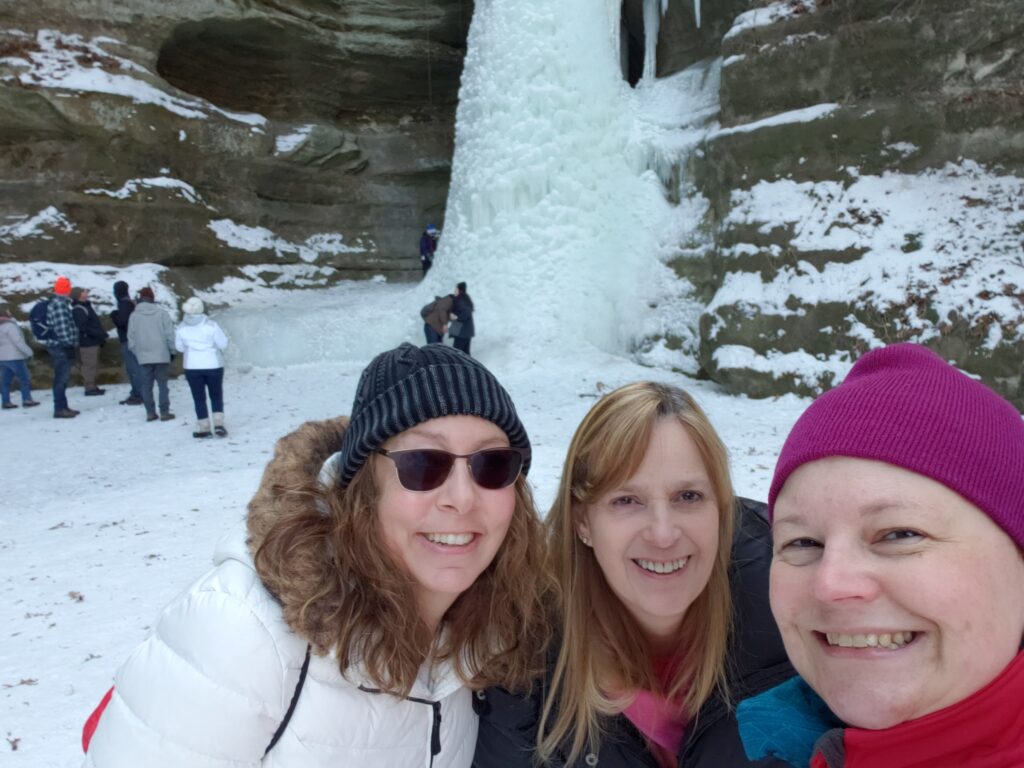 What I really learned…
Despite all these fun activities and my personal experiences this year, the biggest impact I have experienced, and am inspired by every day, are the women I have met through this Girl Camper Illinois platform. Although our common love for camping and outdoor adventure is what brought us together, I am in awe of the courage, perseverance, generosity, and resilience of the women in this group.
We come from all over Illinois, from different walks of life, careers, families, and experiences including the good, bad, happy, and sad. No matter what your journey has been, you are stronger for it. You are not afraid to put yourself out there to meet new people, try new things (even scary, intimidating things) and, maybe most importantly, to fearlessly share your story or ask for help. As a result of your courage, we all are rewarded with new friendships, skills, and priceless memories. This group is not about me, it is your group and our community to share, support, learn, encourage, and ultimately be successful in whatever you want to pursue. We are truly stronger together.
I can't wait to see what 2023 brings – new adventures, memories, and friendships! Thank you for an amazing 2022 – Happy New Year Girl Campers!
Karon Brown – Contributing Editor & Illinois Chapter Guide
Connect with me!
Facebook: Girl Camper Illinois Page
Instagram: @girlcamper_illinois