By Lisa Dempsey
Girl Camper has expanded my world. My unfurling comes from more than experiencing new terrain, exploring new places, and learning new things. Albeit, that desire to explore and discover new territory is what originally emboldened me to become a Girl Camper. I had traveled further in my little Lance trailer than I otherwise would, knowing that when I arrived, there would be an assemblage of women in attendance. Eventually, my experiences led me to become the Girl Camper Chapter Guide for Southeast Texas.
I want to share my top five rewarding and wonderful things that being a part of this collection of outdoors women has supplied me with and what I hope to offer women who attend an event I host.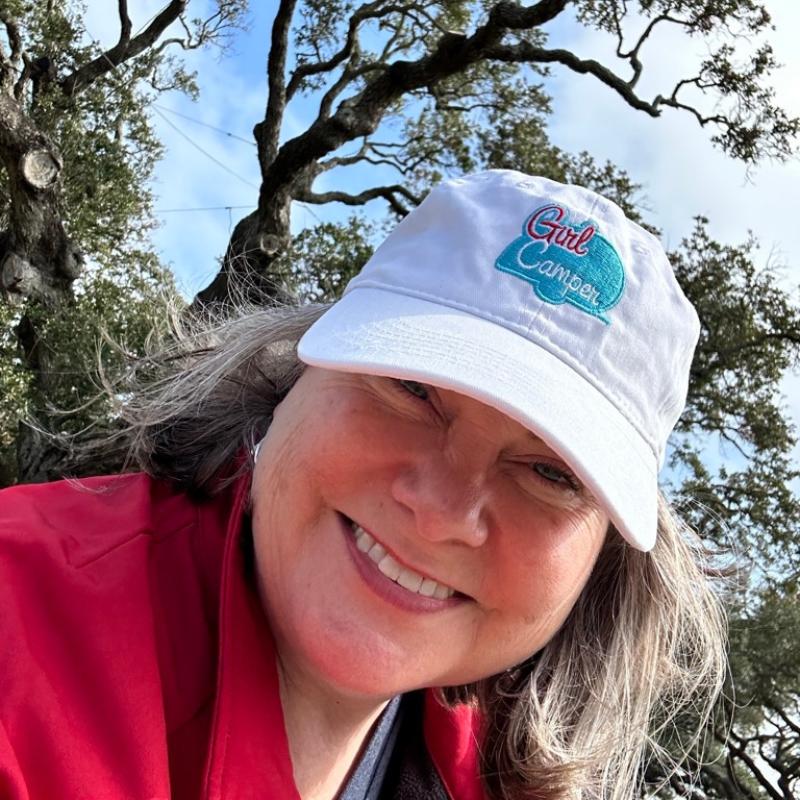 Camaraderie and a Sense of Belonging
I have fantastic friends and a doting husband. Camping is not my husband's idea of a good time, and only one of my besties enjoys the outdoors as much as I do. Girl Camper has given me a community of kindred spirits.
As a guide, I love opening the door of this community to women. I can provide a stomping ground for their enjoyment and unfolding. Friendships are made, and moments of compassion are shared, sitting around a campfire, cooking together, and holding space for each other.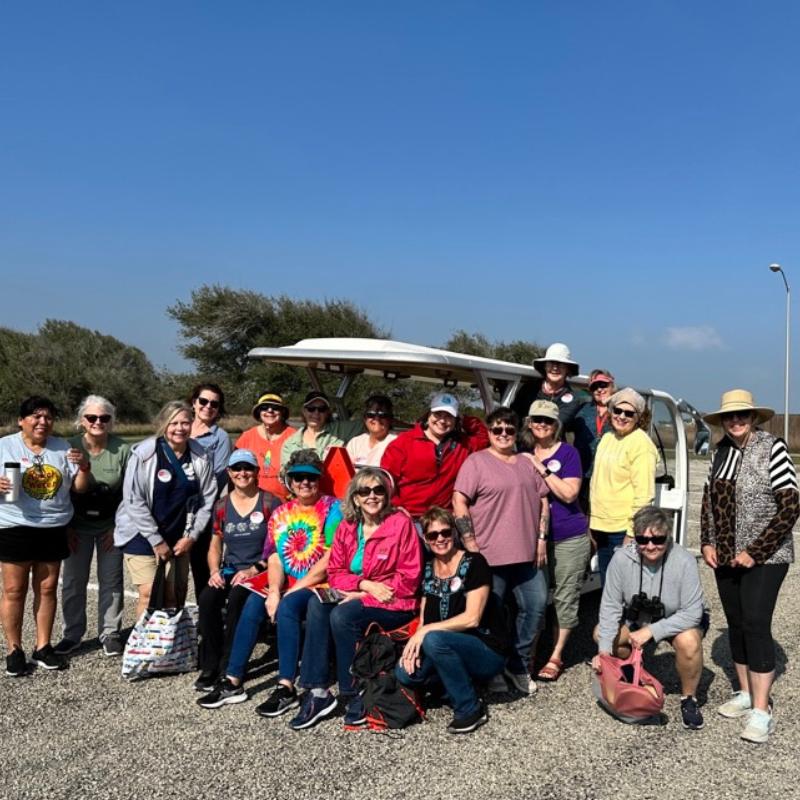 Camping Tips and How-Tos
I am always learning shortcuts, fixes, and tricks to improve my camping experience. When I'm hosting an event, I share my favorite ideas and gear. Likewise, it is fun to see other women's camping setups. We have women who camp in cars, tents, trailers, RVs, and cabins.
Our Camper in Chief, Janine Pettit, always says "There is no wrong way to camp like a girl!" Janine is right. Together we help each other become more accomplished campers.
One of my personal favorite activities is cooking outdoors. I love to share my recipes and show off my FireDisc Cooker. At Whoop-De-Doo, I made my famous Camping Loaded Baked Potato Soup, Taco Salad (featuring my secret sauce), Mediterranean chicken with rice and cucumber salad, and migas breakfast tacos!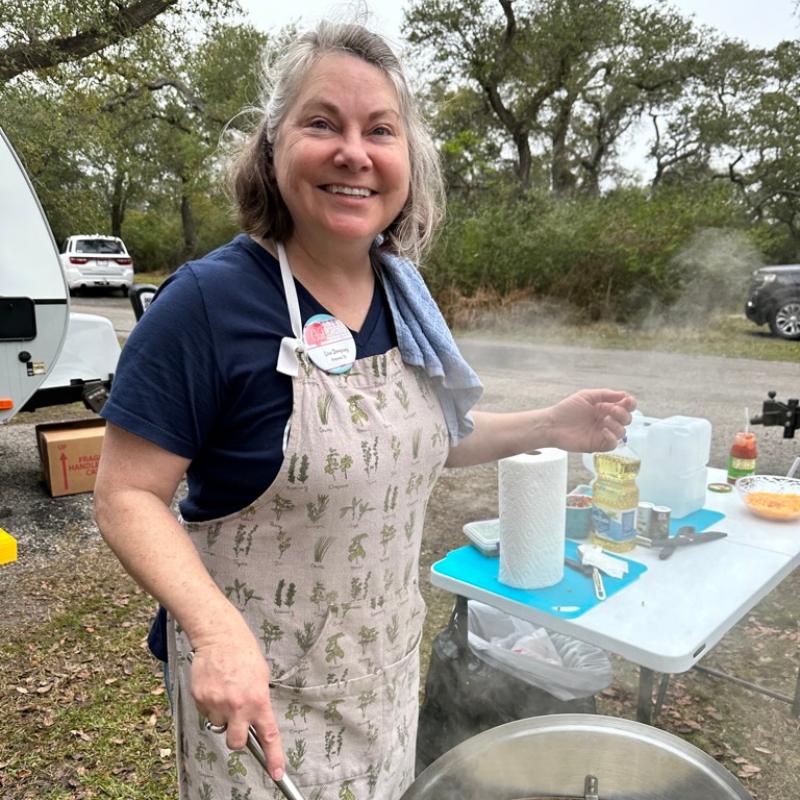 A Chance to Try Something New
Every event has at least one cool activity, sight, or experience to participate in with the group. This is typically what attracts someone to a specific event in the first place. Subsequently, there is more that happens on an individual's personal level. At every event I have hosted, at least one woman is pulling a trailer and backing it into a campsite for the first time.
There are always women who are new to camping and trying to figure out what works for their style of living. Some women are experiencing new seasons in their personal lives. Girl Camper provides comfort and a supportive group of women. Girl Camper has given me and many other women a place to feel empowered to pursue a new challenge and explore new boundaries.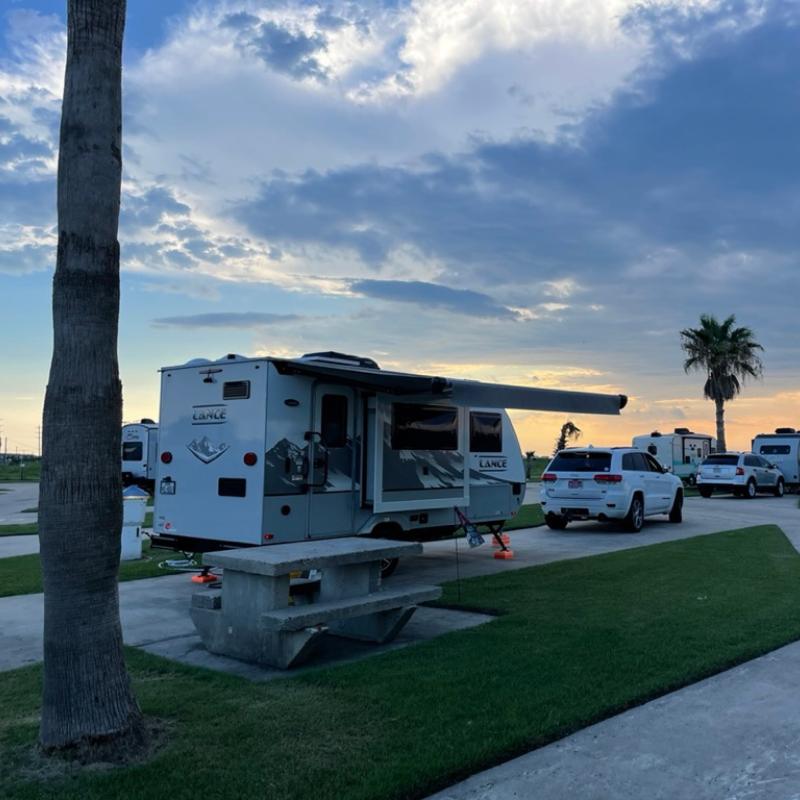 A Feeling of Accomplishment
Trying something new, strengthening your camping chops, and expanding your horizons bring a sense of accomplishment to boot. It inspires a sense of joy in me to see how accomplished and proud women feel after hauling a twenty-five-foot, 5,000-pound trailer over 300 miles and setting it up for a weekend of adventure. Just as inspiring is the mom who managed to carve out time for herself away from other responsibilities to delve into the outdoors by packing up her minivan and taking a needed break. Recently I hosted Paddle Camp, and seventeen women attended to learn to kayak on Village Creek.
Many of the women were brand new to paddling, and they took to the water, not knowing what to expect. After a day of instruction, we embarked on an almost three-hour journey through the Big Thicket National Forest. We encouraged each other and shared the beauty of our surroundings together. It was quite the feeling of accomplishment once we came off the water.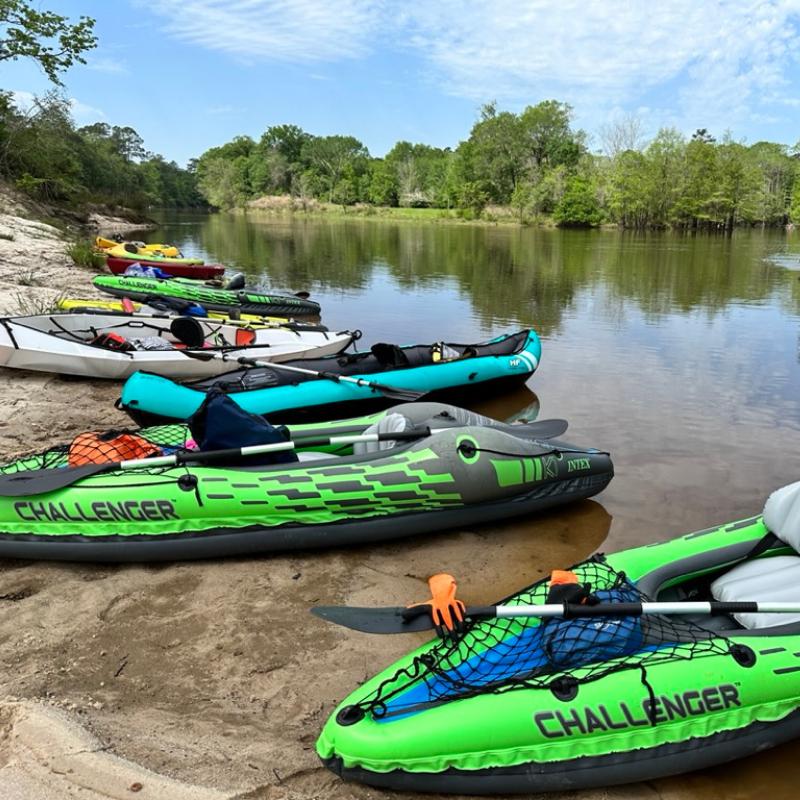 Nature and Naps
Not all Girl Camper events are focused on outdoor activities. For example, I recently hosted a tour of the Painted Churches of Texas, and many events are focused on crafting, playing games, or other social outings. But it is unquestionably true that 99% of our events will be in a setting that includes nature and the chance to soak up its majesty. I did not need science to tell me this, but research has proven that being outdoors in a natural environment is good for you.
According to several scientific studies, time in the woods, along a creek, under the sky, wandering the beach, the plains, or hiking a mountain trail can improve your mental health and cognitive functions. Something else I do when I'm out camping is taking a nap! It is restorative and luxurious to me to cuddle up in my trailer with the windows open or put up a hammock, swaying in the breeze, and just doze.
Napping is also good for you! It can improve your memory, increase alertness, and lift your mood. Somehow, I don't make time for it in my daily routine at home, but I put it on my agenda when I'm camping. I suspect this is because I do not feel any judgment from the other campers for taking time for me during the day!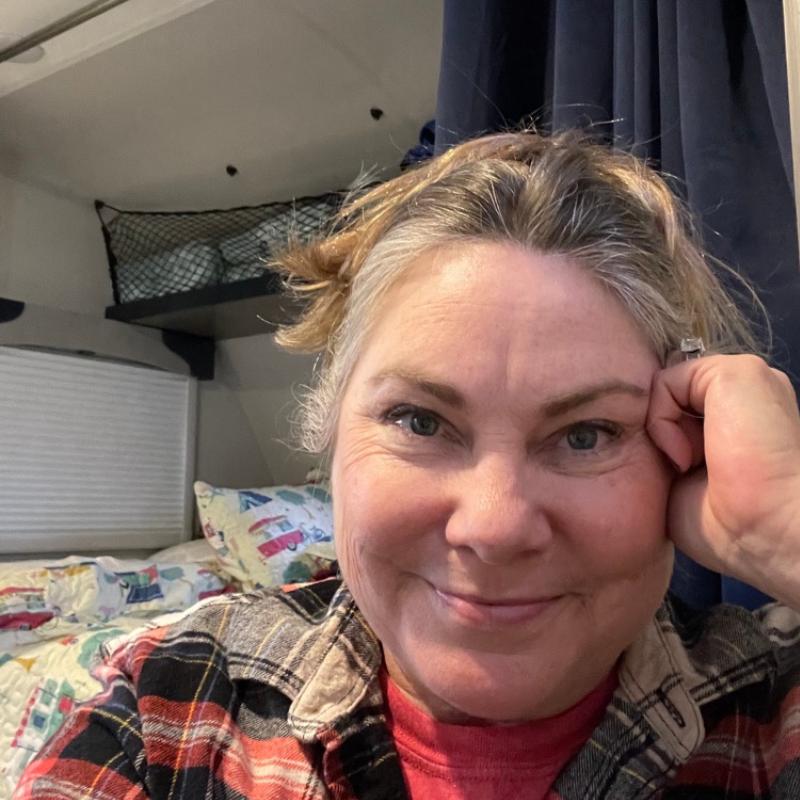 Camp Like a Girl
There are more reasons to be a part of the Girl Camper community than the five I have listed. I would love to hear your top reasons for "going places and doing things" with us and camping like a girl. Please share them in the comments section with me.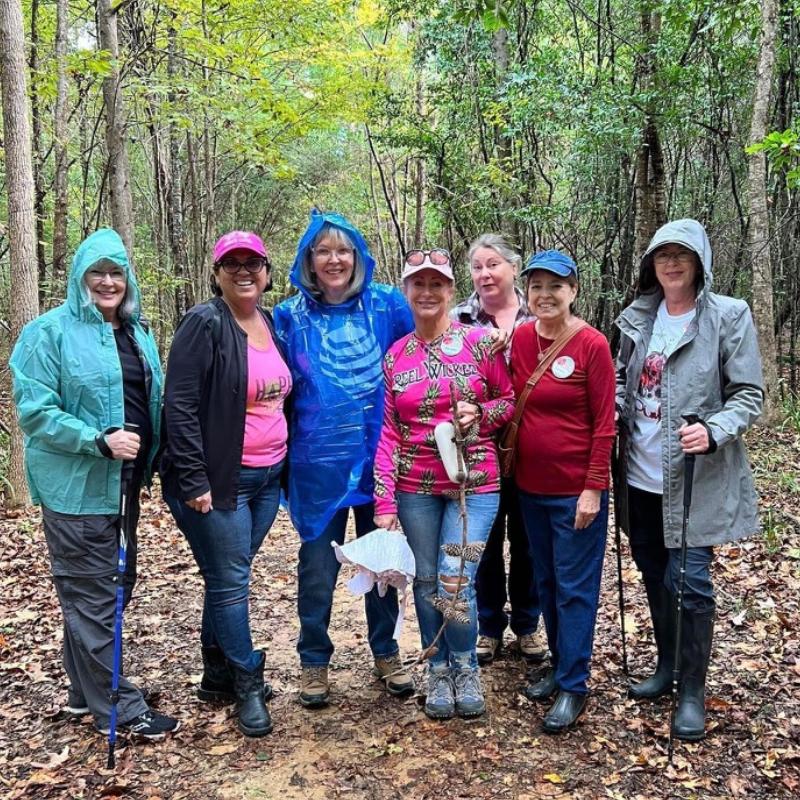 ---
---
Lisa Dempsey is the Southeast Texas Chapter Guide for Girl Camper. She lives in Kingwood, Texas, with her husband Robert, two fluffy Cardigan Welsh Corgis, and her teenage son. In addition to being a guide, Lisa is the CEO and Founder of the Forgotten Wishes Foundation,. The mission is to help people with disabilities combat feelings of loneliness and isolation and create a society of belonging.
Girl Camper is a women's lifestyle brand focusing on camping, outdoor activities, camaraderie, and travel. Our national company produces the award-winning Girl Camper Magazine. Girl Camper has a website with informative and fun blog posts, hosts events and excursions, and maintains national and local social network communities on Facebook. Search for Girl Camper on Facebook and find your local group.