A couple of months into the pandemic last year, it truly sunk in with me that I was going to be grounded for a while, with no end date in sight. It's a strange thing to be a travel writer who can't travel and it was making me crazy. I've been traveling across the US and around the world professionally for almost 20 years. I had to find a way to leave my house and roam safely, if only in my own state.
I started looking at RVs, trailers and campers. As it turned out, I wasn't alone! After a deep dive into the camper/trailer/RV world online, I fell in love with tiny fiberglass campers. There are plenty of varieties, but I settled on a Scamp, in part because the company is still in business, so I figured assistance or parts are easily available. Also, I discovered Scamp owners are fiercely loyal to the brand and everything I've read made me feel like I'd be happy with it. Scamps also seem to last forever and hold their value, so I knew I could sell it quickly if I hated it.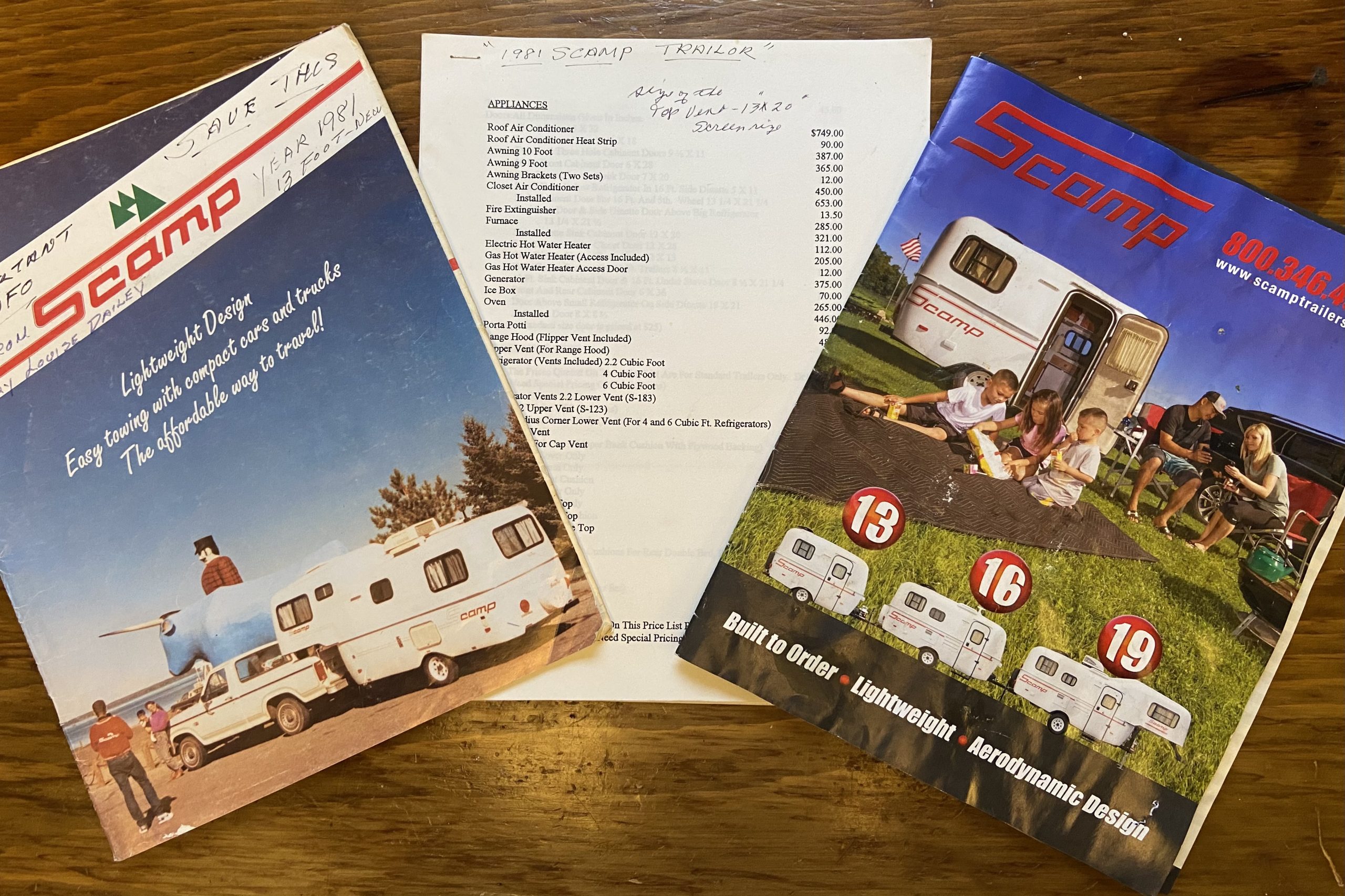 Though I ordered an official Scamp catalog to review my options, in the end, I decided I'd rather buy a used Scamp, which would prove to be easier said than done. I knew I wanted a 13-footer because I knew (thought) our Honda CRV could pull it (we ended up trading it for a Subaru Outback with more power). I obsessively checked for-sale sites. I only considered options that I could look at within a two-to-three-hour drive. After a couple of false starts, I found the perfect one. I saw the ad on a Sunday, called the owner on Monday, got them to send me a video tour of it, and we bought it on Wednesday.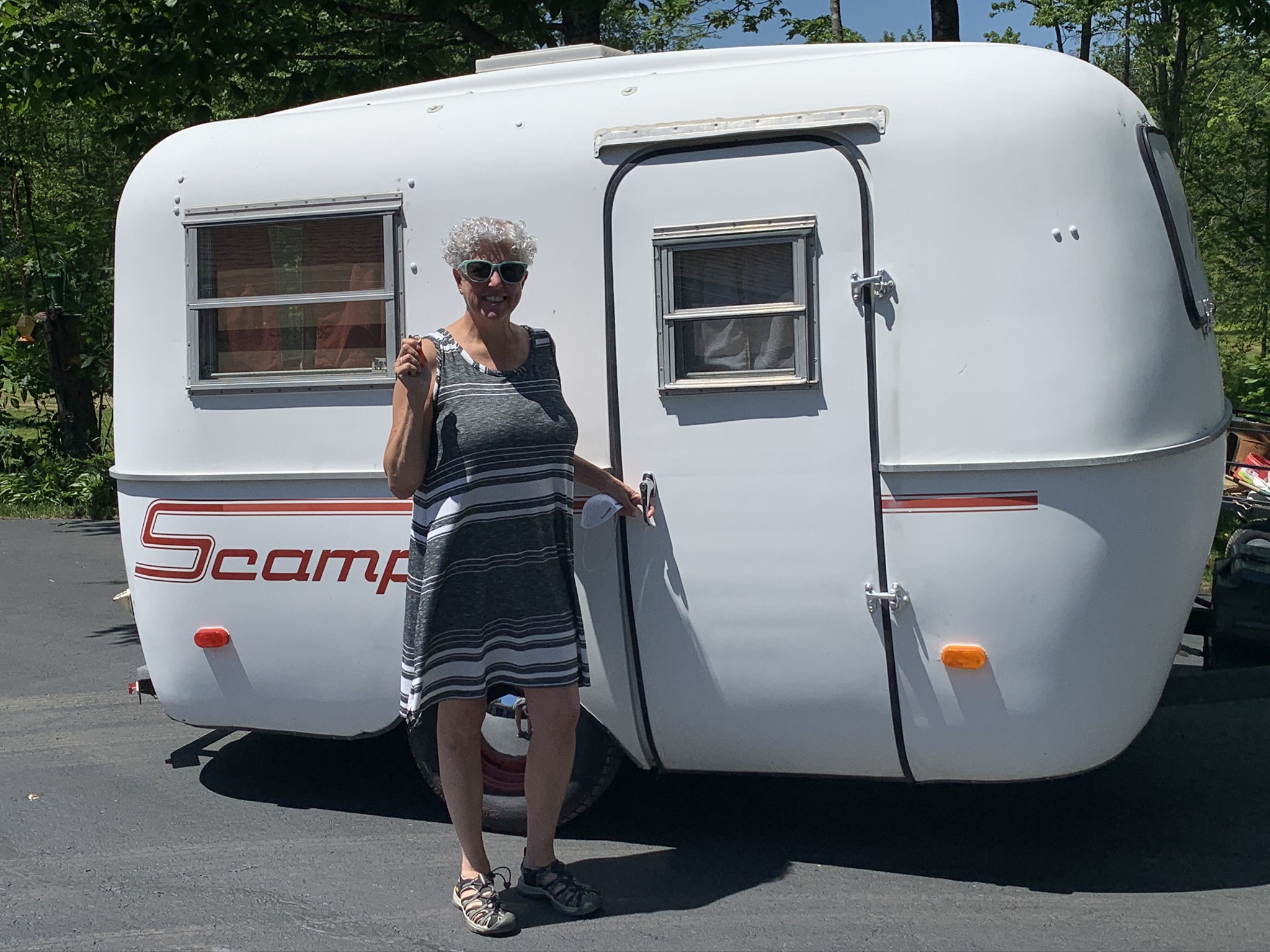 Because our CRV didn't have a tow hitch, my husband and I borrowed a friend's truck with one and headed up to Maine to get it. It's a 13-foot 1981 model that the last owner completely rebuilt after buying it from a couple who had simply stored it in a barn, so it was in rough shape, but with his work, it was pretty much good to go.
We've made some upgrades, changed the décor, and gone on a few outings, enough that I don't get too cranky about not being able to travel like I used to. Besides my travel website name, Escape with Kim, that's why I named my Scamp, The Escape Pod!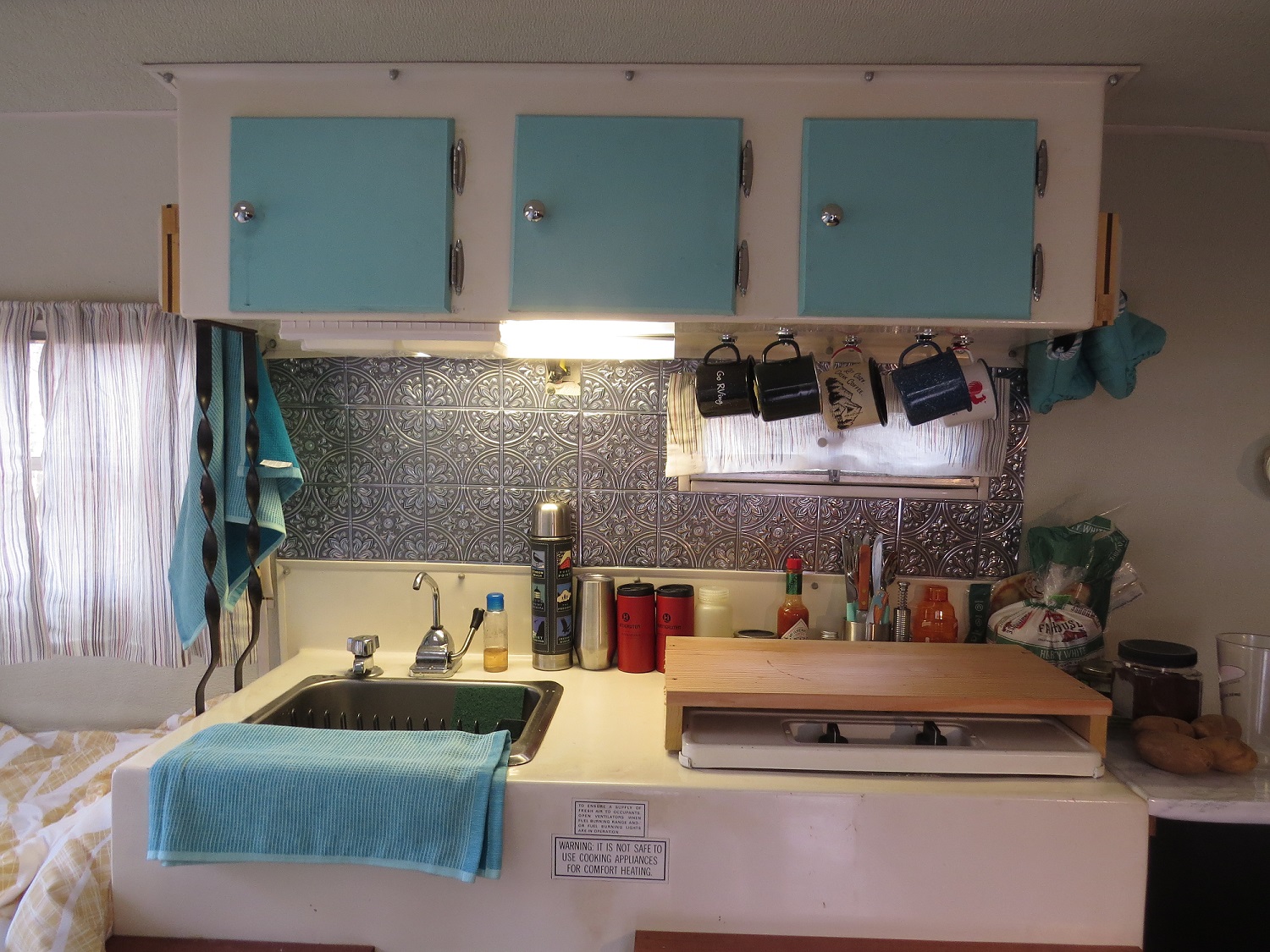 —Written by Kim Foley MacKinnon
Please join my Girl Camper Massachusetts Facebook Group, introduce yourself and join the conversation!
To subscribe to the Girl Camper Magazine, click here (tip: I often write for it!)
Want to meet fellow Girl Campers? Sign up here for events. Open to all!