-Judi George
Do you remember the song from years ago? Anticipation by Carley Simon? I feel this way when I must wait for my next camping trip. Anticipation. Knowing that I have something fun to look forward to adds to the excitement. You can listen here:
Researching the activities that we can choose to do is part of the fun. There are also trips where the plan is to do a lot of nothing. We can all use a break from hectic lives. You know what I mean. Sitting around and enjoying each other's company without other planned expectations. Maybe reading a book or just enjoying a campfire. There are times that I have a fire by myself. This is so very peaceful too.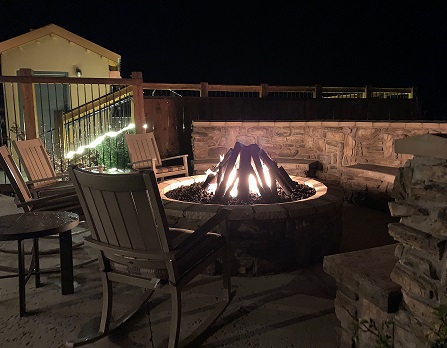 One of the dates I am anticipating is the RV show in Tampa, Florida. If you are in the area the show is in January each year. The dates this year are the 15th to the 19th. I plan to go and I am already excited about what I might find there. Such great vendors to see. I love checking out the new campers. The vendor trade show has such inspirational products also. I always see something new that I need.
Top three things to know before you go
Wear comfortable shoes.
Carry a refillable water bottle.
Plan to spend a long time there.
Going places and doing things. Making new friends and seeing old ones.
These really are the good old days. Go camping, make some memories. When you cannot go camping, make plans to go camping.
Let me know if you are going to the Tampa RV show. I would love to meet you.
Peace, love and camping.
-Judi