I saw a post about baking an apple pie in a Dutch oven and I just had to try it. Why not, a Dutch Oven is a oven! I've gotten a lot of use out my Lodge 12 Oven and I looked forward to baking a pie in it!
At a camp out with friends in Colorado, we picked apples, before I knew it I found myself doing a class on making an Apple pie and cooking it in the Dutch Oven. Four friends all made pie's and baked them in different Dutch ovens. Every single one came out yummy and wonderful.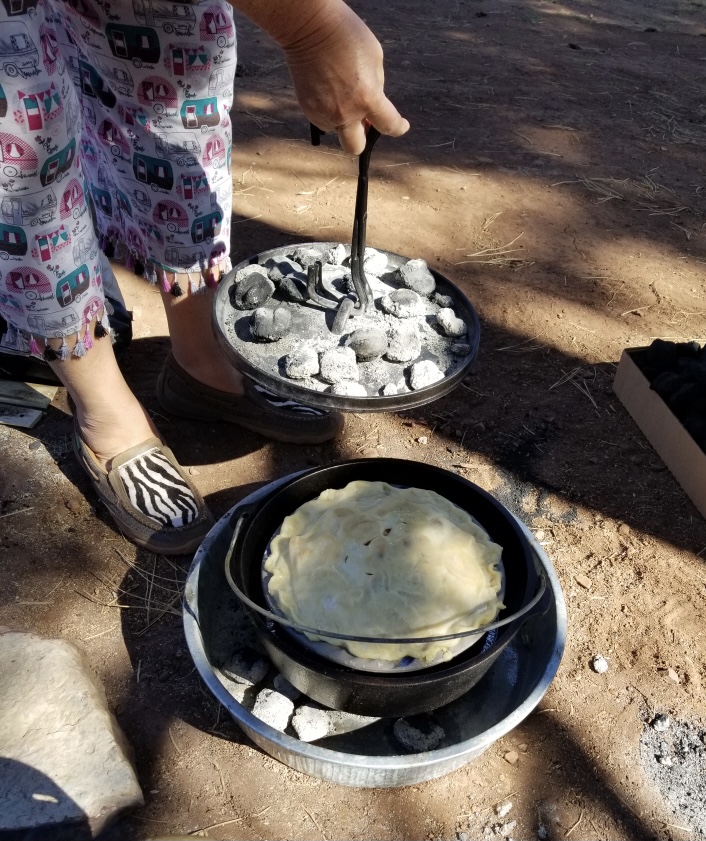 It was a windy day and we did have trouble with coals swiftly burning out and had to move to a different location to block the wind. Santa, I need a lodge cooking table!
I used my Lodge 12 Dutch oven, inverted a metal pie plate on the bottom and then placed my pie on top. I did make my pie too high, the top crust hit the lid and browned more than I liked, I'll use less apples next time.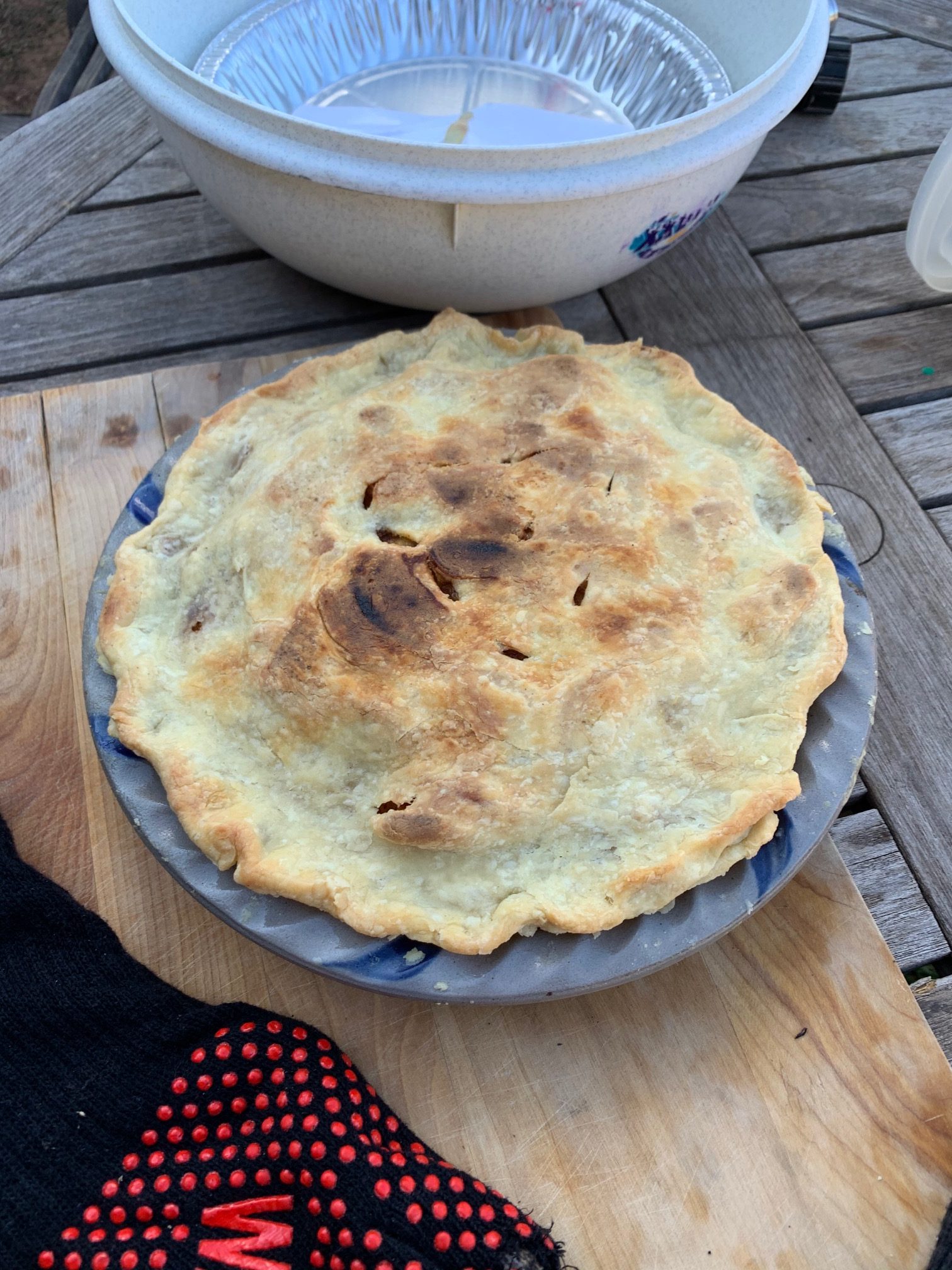 Look forward to Thanksgiving and doing this outside here at home, freeing up more oven space and a warm place outside to gather! It'll be an easy cooking job to give out to a family member!
Here's my Apple Pie recipe:
CRUST
2 cups of flour
1 stick of cold butter
1/2 cup of cold water
a pinch of salt
Using a pastry blender cut butter into flour & salt. 60 stokes
Adding water stir to combined.
Place dough on a floured boarded and make a ball, do not handle the dough too much or it will become tough. divide into 2
Roll out with a rolling pin, add flour on board as needed.
Place dough in greased pie plate 8-9 inch
Get you coals ready!
Stir together
6-7 apples peeled and cut into slices
1/2 cup of sugar
2 tea lemon juice
1 tea of cinnamon
1 tablespoon of flour
Place in pie plate over dough
Roll out the top and place on apples, fold over the edges and crimp.
Don't forget to cut a heart shape or a apple shape on top, for the steam to escape.
Place in Dutch Oven with 12 -14 coals underneath and 16-18 coals of top.
It's ok it its very warm, you want your crust to brown on the bottom.
Be sure to turn every 15 minutes for consistent baking and take a peek to see if you need to adjust coals or add. If it's very cold or windy add more coals as necessary.
I enjoy using my Lodge 12″, 8 quart Dutch Oven for campouts. Look out for more recipes and ideas to feed your group of campers.
Enjoy!
Bonnie Shafto – North Texas Girl Camper Guide