Warriors are strong, capable of overcoming challenges and using skills to be creative and adaptive in adverse conditions. Camping is often the test that distinguishes and identifies the warriors from wimps. Sunshine Patriots are those who think they support an ideal or and process. That is, until something happens that interrupts their preconceived notions or puts them to a challenge that causes them to crumble under the slightest discomfort, or disappointment due to an adversity. To put it simply, spoiled, wimpy whiners! Are you a Weekend Warrior or a Sunshine Patriot?
My first time camping I had unrealistic expectations
I have experienced both sides of the counter now that I own and operate Camp Taylor with my husband. My first time camping, I had fantasized a weekend of fun making smores and hikes through the woods. I naively brought along my mother and five nieces and nephews ranging in age from 5-9years old. Setting up camp was fun and cooking over the fire made everything delicious.
I soon realized how unrealistic my plans had been. It never occurred to me how many times kids that age would be hungry and how much food they could consume! I no sooner finished cleaning up one meal, and I would have to begin prepping for the next. My mother constantly would ask "you call this fun?" Soon I tossed my cute little camp dishes that nested inside the large pot in the back of the car and the paper plates came out! When dinner was finally over and everything washed, I stoked the fire, handed the oldest child a bag and some sticks and left them to toast marshmallows over the fire with grandma while I took a romantic stroll with my soon to be husband whose family owned the campground.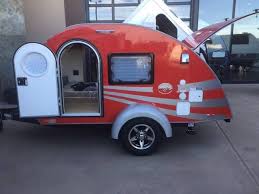 When you least expect it…you may be thrown into a weekend warrior/sunshine patriot test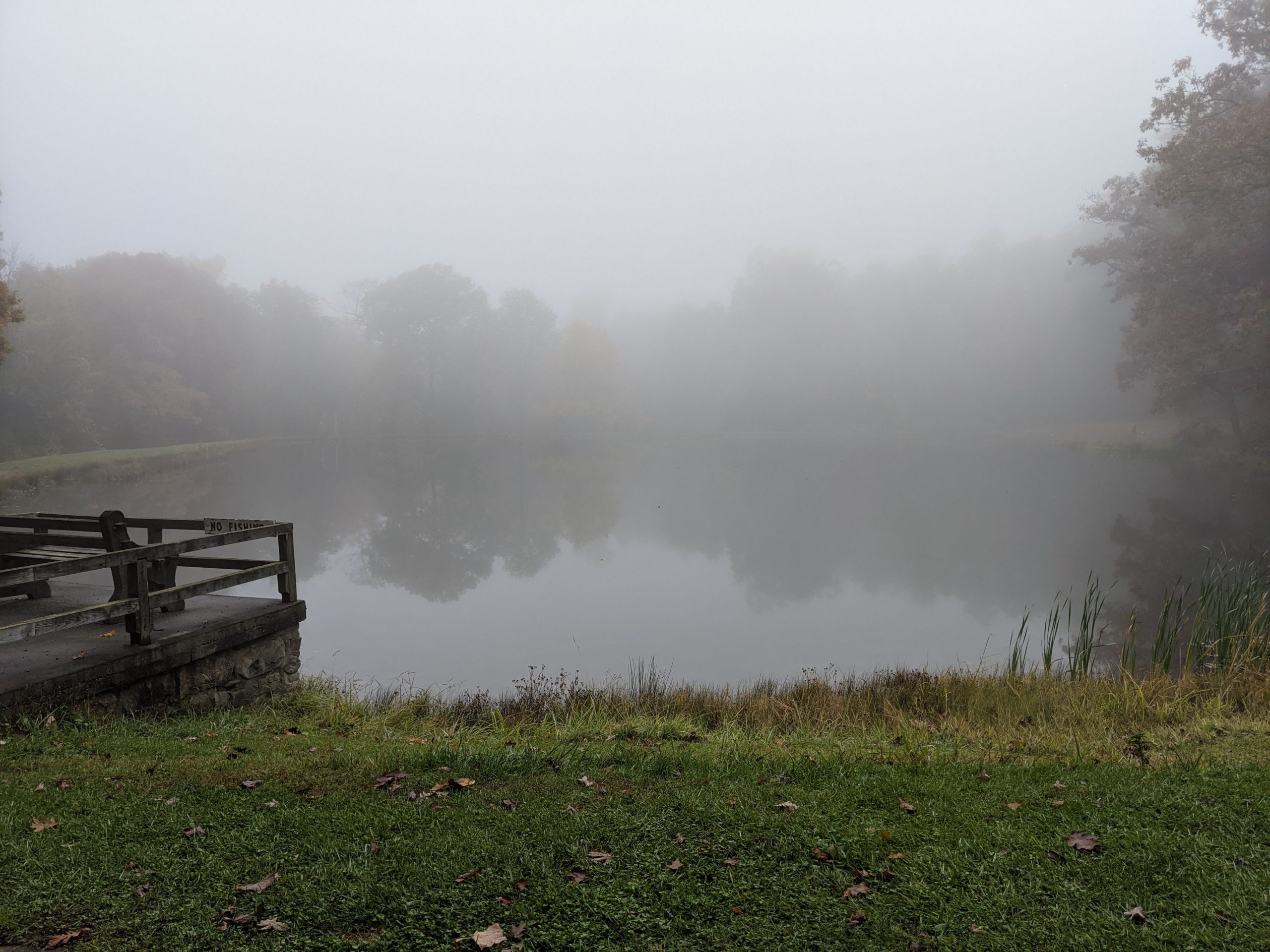 We were sitting at the pond enjoying a quiet romantic moment when a distant rhythmic drumming became a rapidly approaching wall of rain. We bolted across the damn to the campsite. Thunder and lightening added to the mayhem. We entered the tent drenched. My mom sat with the kids praying the rosary. Convinced a tree would be struck by lightening and fall on the tent killing us all, she had put in her request with God
The dawn if a new day began the cooking and cleaning once again. I discovered that weekend, I could be a weekend warrior. It had never occurred to me to pack it in and go home. The storm was all part of the outdoor experience. My nephew recently told me he could still remember how fun that weekend was. That was thrilling to hear after 40+ years.
I have met both weekend warriors and sunshine patriots
I have camped many times since then in extreme weather conditions and have fond memories of all of them, never once giving up and returning home prematurely.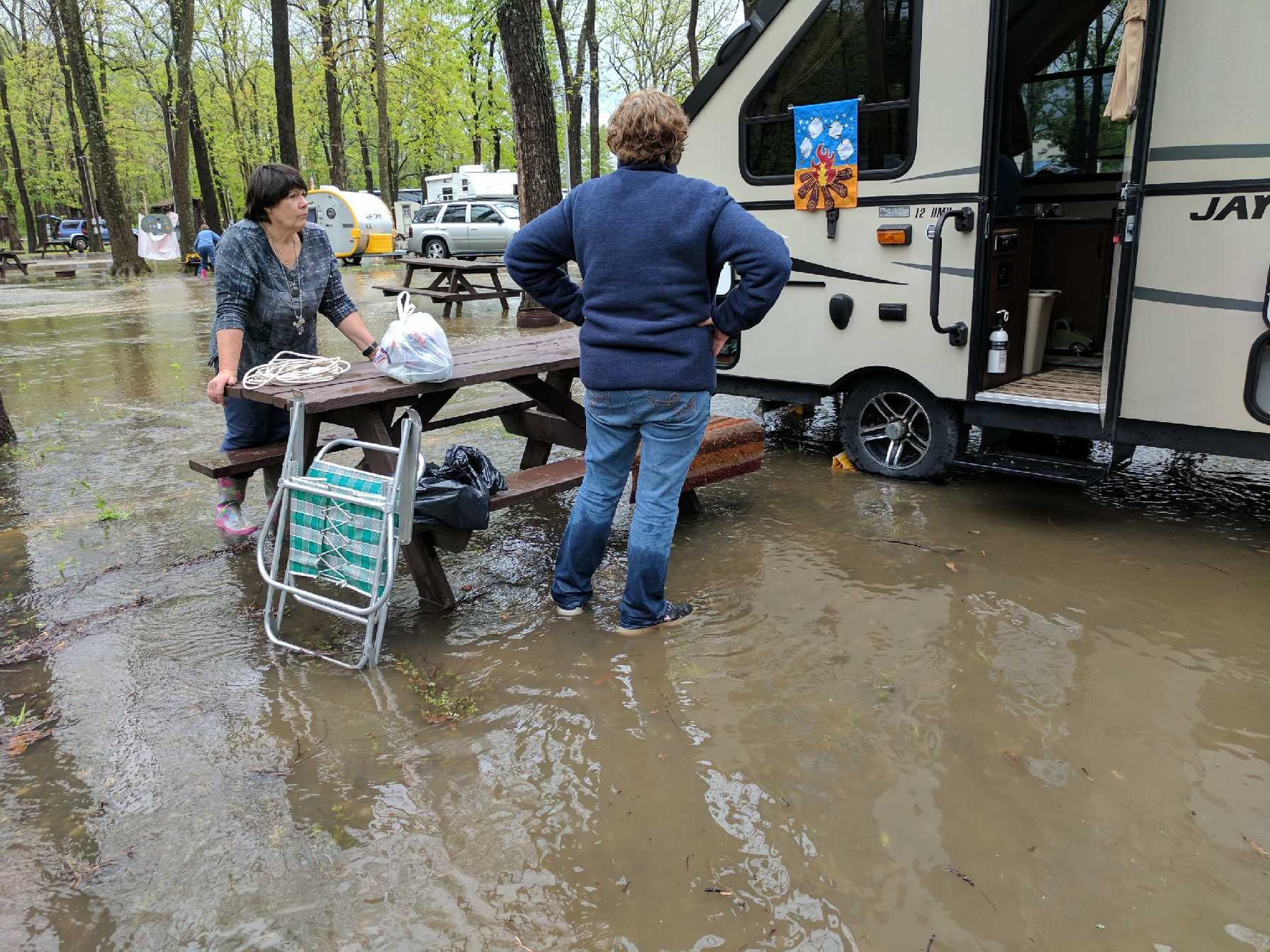 Now that I am on the other side of the counter, I have seen an increase in the number of sunshine patriots. I get calls from customers who want refunds because of a forecast in rain or due to the lack of rain, an imposed fire ban. I once had a man come into the office and demand a refund because there were bugs! Twice I was asked for a refund refunded because there were too many trees! Mother nature has her ways to weed out the wimps in the camping industry. Unfortunately, the customer often blames the campground for their inability to adapt.
There are simple ways to enjoy camping when things aren't perfect. Check the forecast and come prepared. Tarp over your tent. Learn what may or may not be permitted during a stage 1, stage 2, or stage 3 fire ban. Bring games that can be enjoyed inside the tent. Wear the proper clothes for various weather and pack bug spray. Be prepared. And remember, "Life isn't about waiting for the storm to pass; it's about learning to dance in the rain." Let's get together and dance!