Pretty much the first question I get after people see my Scamp (after they ask me how much I paid for it!) is: So, is there a bathroom in there? The answer is no, not really. Some 13-foot Scamps do have tiny bathrooms, but my 1981 doesn't and I'm actually glad about it. I like having the extra space. That said, in the middle of the pandemic last summer, I also didn't want to use campground facilities (and some were closed) and I definitely did not want to use the portable toilet that came with my camper. I did not like the idea of having to fill it with water and chemicals, and then having to empty it.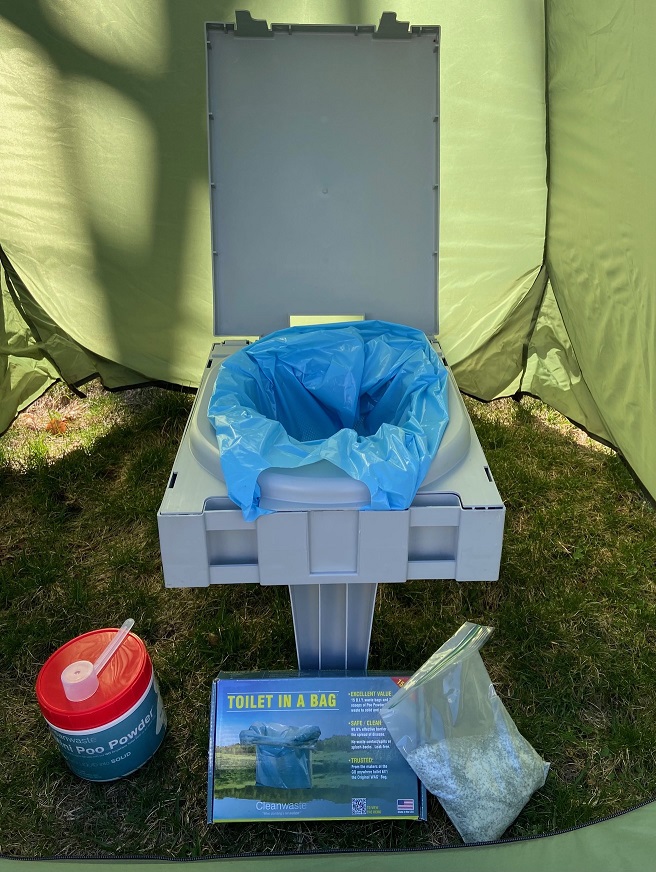 The solution I found was the Cleanwaste GO Anywhere Portable Toilet. I like that it is compact, weighs seven pounds and the legs fold up, so I can tuck it away under the bench when not needed. You use special bags to line the toilet (which are safe to dispose of in the regular trash), along with "Poo Powder," a NASA-developed super-absorbent material designed to gel liquids. You can purchase pre-filled bags or buy bags and the Poo Powder separately, which is a bit less expensive.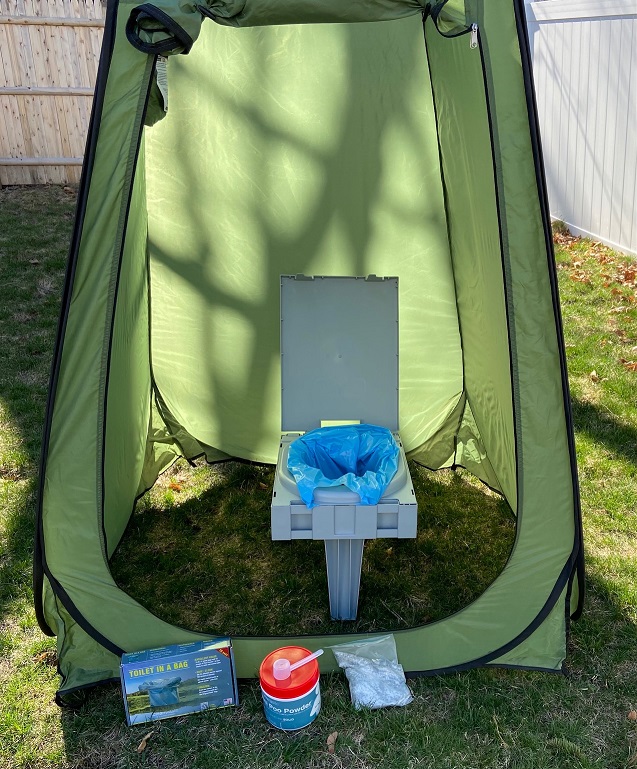 I also bought a tall triangular pop-up privacy tent, so I can have the toilet outside of the camper. The tent is also perfect for my solar shower. It's great to be able to be self-sufficient when I want to be or when boondocking. I also love that I don't have to traipse across a campground in the middle of the night to use the facilities in my PJs.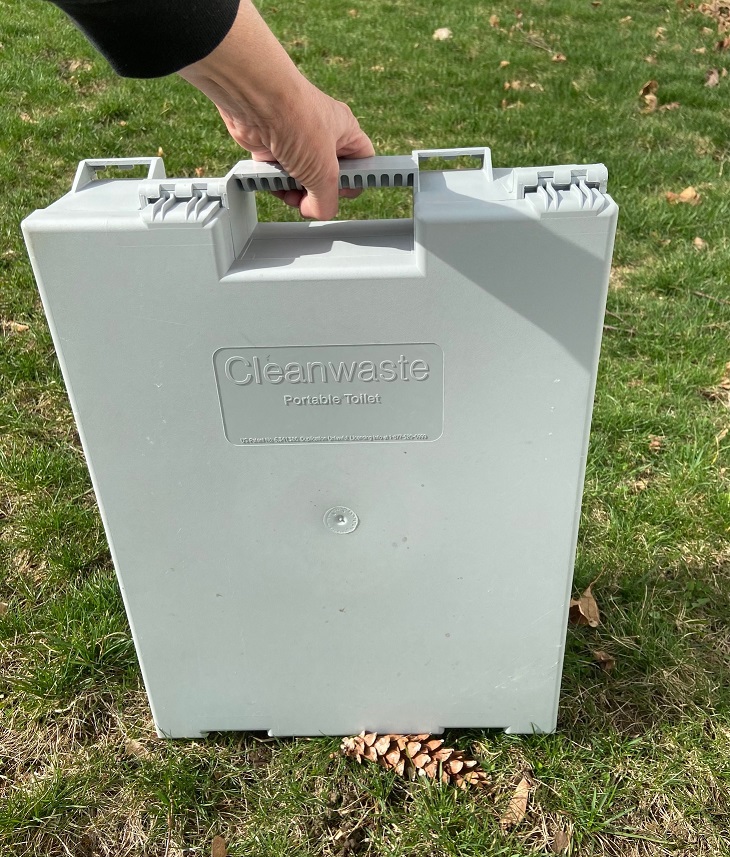 —Written by Kim Foley MacKinnon
To read past articles, click here.
Please join my Girl Camper Massachusetts Facebook Group, introduce yourself and join the conversation!
To subscribe to the Girl Camper Magazine, click here (Tip: I often write for it!)
Want to meet fellow Girl Campers? Sign up here for events. Open to all!
Please note: I only recommend products I use myself and all opinions expressed here are my own. This post contains affiliate links. If you use these links to buy something, I may earn a commission. Thanks! Every little bit helps.