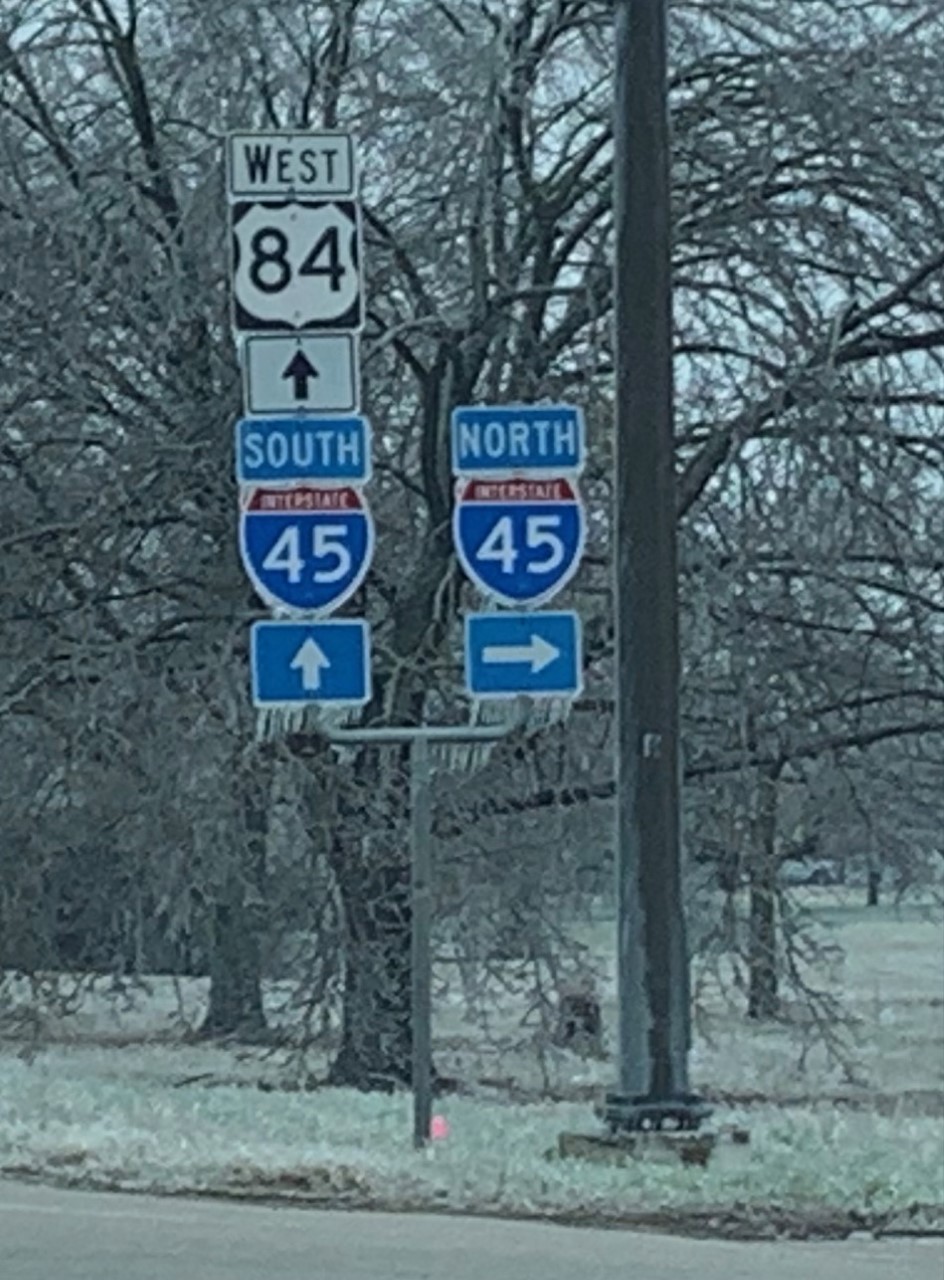 THINGS I WISHED I HAD PACKED!
I was staying at 2 RV parks expecting electric…..I hadn't packed like I should have.
Ice storms, snow and wind! If found myself dealing with issues I never thought I would for my 2 week stay in Texas.
These things I now carry all the time.
Jackery 500 – a great power source, for storing wattage. I had left it at home, would have been so handy making coffee in the morning and charging my phone and other things.
Pack Blankets, Cold weather clothing.
I give myself an A+.
But having more food and water would have been helpful.
One day I had to hitch up after a ice storm, heat gun is now on the list!
My WDH was frozen in place at a weird angle and my coupler pin was frozen too. Heat gun would have come in handy thawing that hitch.
A pin! If your pin for a sway bar has ice in it and will not work, get a mug of hot water and drop it in there! Bam in a
minute it was working.
Extra blankets to roll up and tuck between the mattress, you and the wall when u sleep.
Solar lights, so not to use your lights from your battery. My LuminAID came in handy to charge my phone and kindle so worth the money!
Conserve – I couldn't dump, the campground sewer was frozen, so I had to conserve what water I had in the fresh water tank and throw out gray outside so not to fill the gray tank. Collapsible pail was a excellent thing to have for dishes and bathing. I was stuck for 6 days like that till I could dump my 25 gallon tanks.
Propane – always make sure you have a extra tank or 2, so glad I had packed 2, make sure they are full! Propane companies cannot fill if there's no electricity to run the pump!
Also my neighbors at the campground used Vodka to use in the lines to make sure they didn't freeze. Just pour down sinks! It seemed to work for them.
When I left home I knew it was going to get cold and had plans to visit friends and stay at their homes, but never got too, headed south to escape the brutal cold weather. Longer time in the trailer than excepted, even my phone network was down and no communication with family at times.
Lessons learned and it was a great adventure. Having propane In your trailer is a must, for me it ran the heat, hot water, stove, and refrigerator!
Make sure you know how your trailer works, I can't stress that enough, don't get caught because you're afraid to use the systems in your trailer.
Written by Bonnie Girl Camper North Texas
Follow me on Facebook – https://www.facebook.com/GirlCamperNorthTexas
Check out Events happening near you – https://girlcamper.com/events/
SAVE 15% on Harvest Host using this code – http://harvesthosts.refr.cc/bonnieshafto1
For the best prices for renting a Outdoorsy Trailer, please us this code. http://tinyurl.com/girlcampernorthtexasoutdoorsy