History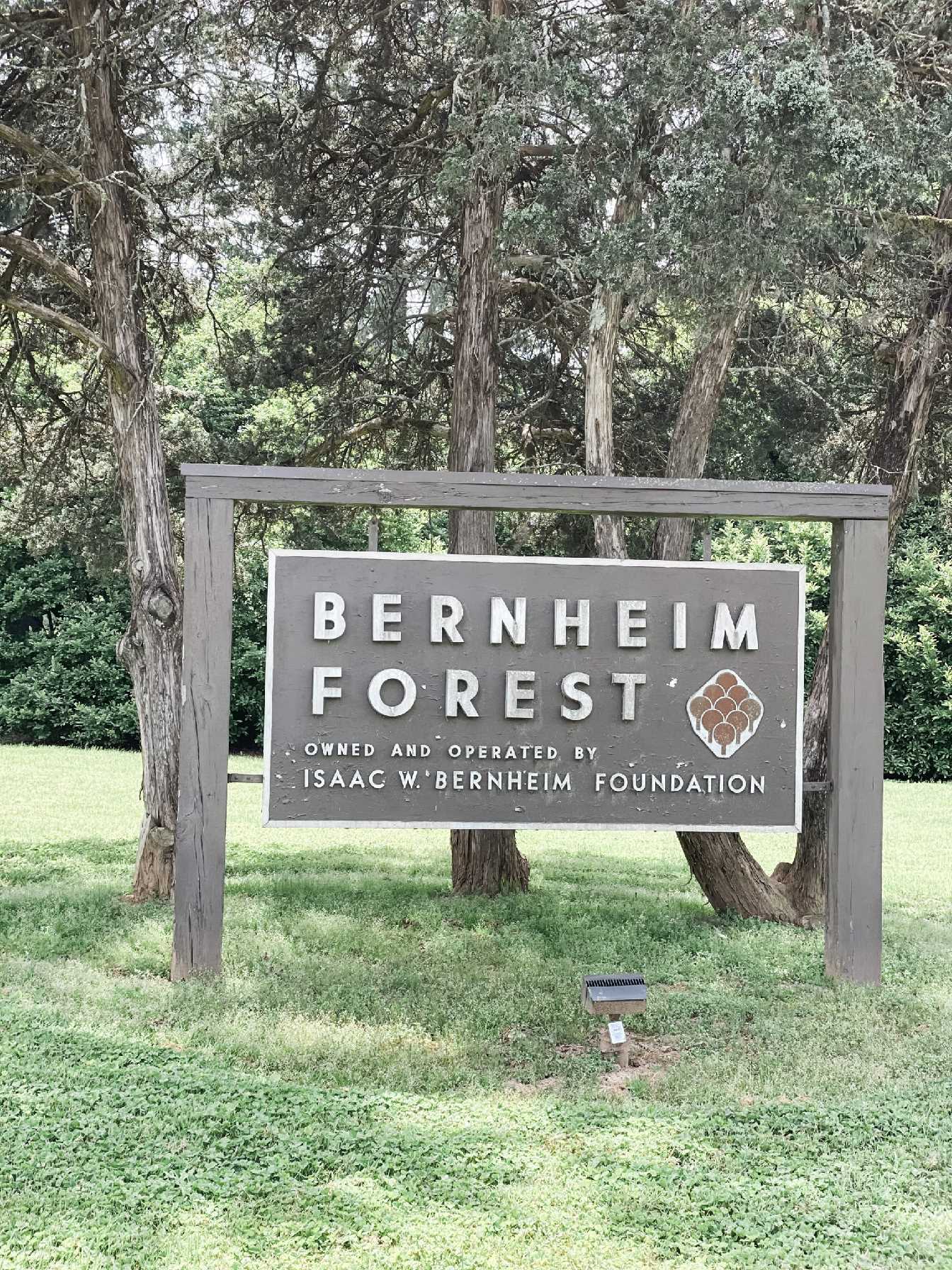 Bernheim, is a 1600 acre arboretum and research forest located in Clermont Kentucky. It is the brainchild of Isaac W. Bernheim who immigrated from Sweden in 1867. He purchased the land now know as Bernheim Forest in 1929 and dedicated it to the public. It has over 40 miles of hiking trails, fishing ponds, gardens, sculptures, and loads of educational opportunities for both young and old. They host festivals, family events, educational tours, and more. It is referred to as "living laboratory" and boosted as one of the "most pristine and healthiest forest in the country". Bernheim is funded by grants and the generosity of the public. To find out how you can be a part of the process, click here.
If You Go

Bernheim is open year around closing only for Thanksgiving, Christmas, and New Year's. The grounds are open from 7am to 8 pm and although there is no admission required, a $10 donation is recommended. There is a café, visitor's center, gift shop, and several picnic tables and benches for you to relax with a bite or a good book. Take your fishing pole and drop a line in Lake Nevin or bring a bike and hit the trails.

My Favorites
I visited Bernheim to see the Giants and they are by far my favorite. These sculptures, named Mama Loumarie, Nis, and Elina, are built from recycled wood local to the region. They are here for a limited time so don't wait to visit! The Giant's trail is about 2 miles and fairly easy. Of course, one of the best parts about Bernheim is that it's dog friendly!