Have you seen Nemo Equipment's Stargaze Luxury Recliner Camp Chair? It is one of my favorite camp chairs.
It comes in a handy carrying case that makes it easy to take to the campfire and back to your camper. It's light weight and oh so easy to assemble. Check this video out that I did on how easy it is to put together…
The swinging Stargaze chair has an auto-reclining feature where with a simple shift in your weight it will slide you back into a more comfortable reclined position so you can take a nap or check out the stars.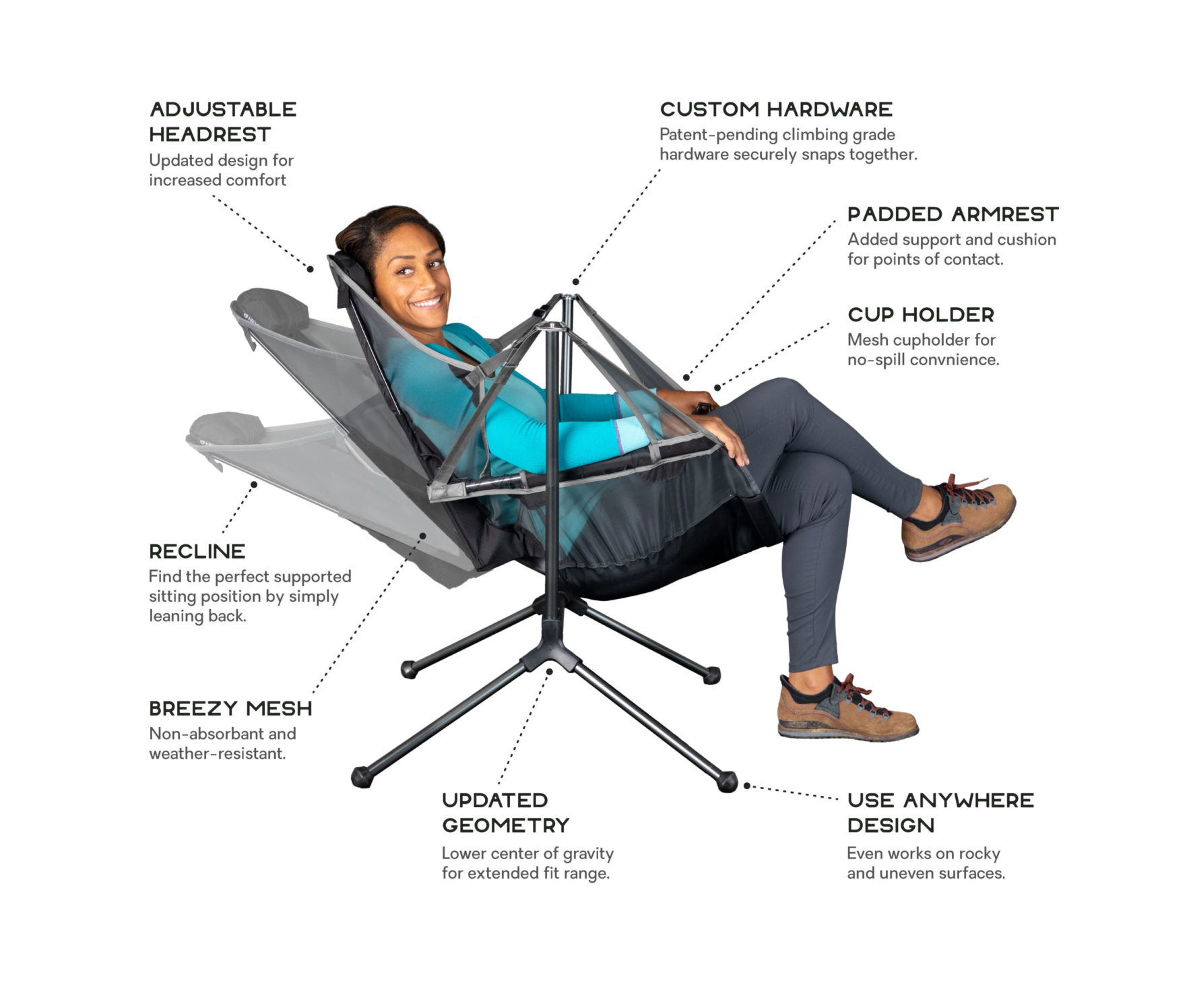 Its frame is made of lightweight aluminum and the chair's mesh fabric is durable and weather resistant. And it comes in a variety of colors. Best of all, there is a lifetime warranty. I've tried the cheaper knockoffs of this chair and they do not compare to the comfort and ease of assembly the Nemo chair has. This chair is worth ever penny.
To learn more or get you own Stargaze Recliner Luxury Chair, head over to Nemo Equipment's website. Stargaze Recliner, Supreme Comfort for Every Adventurer Around the Fire. Guaranteed For Life. Swing on. Adventure Anywhere.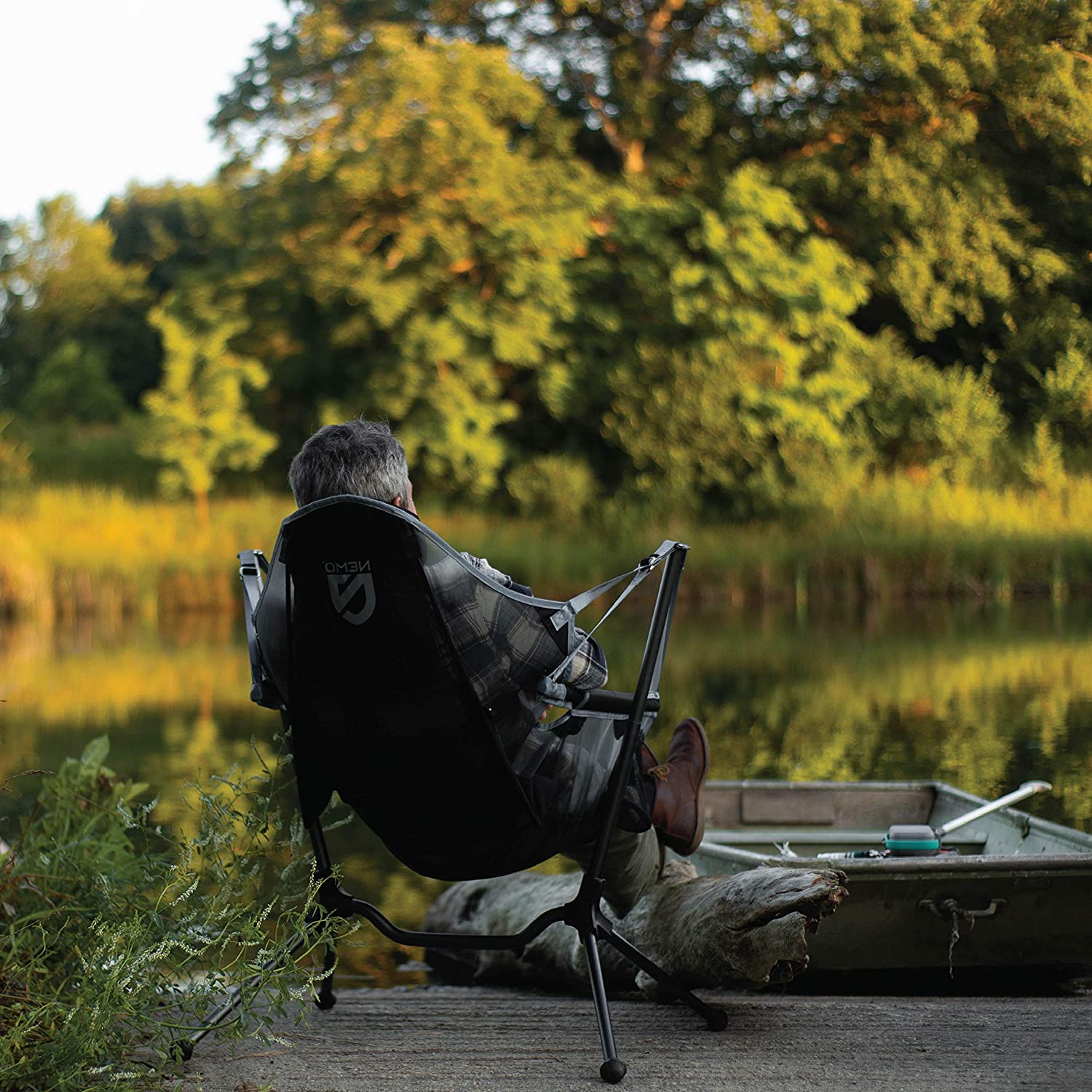 Lesa McDermott | Girl Camper Guide to the Black Hills
Follow me on Facebook or Instagram
You can also join the GC Black Hills Facebook group page