If you have stayed at a campground that has electrical hook-ups for your 30 or 50 amp RV, you are familiar with the RV electrical pedestal like the one shown here.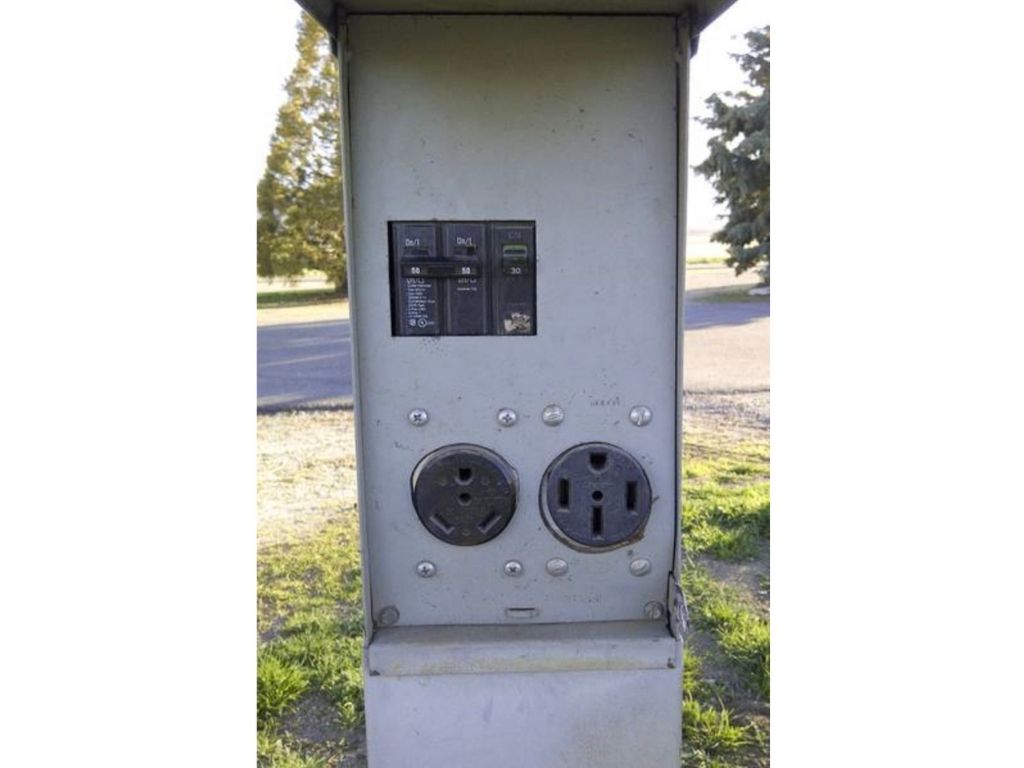 And, even though plugging the power cord from your RV into that pedestal might seem pretty straight forward at first blush, there are actually some very important items that need to be on your checklist when setting up or tearing down at your campsite.
Checklist for connecting and disconnecting at the campground electrical pedestal:
Determine whether or not your particular electrical needs are going to be met at this pedestal. That means: if you need 30 amp or 50 amp, are either/both of those receptacles (outlets) available? Or, do you need an adapter? If so, you can connect the adapter to your power cord first, then follow the steps below.
Confirm that the breaker for your needed outlet is in the OFF position.
If you are not using a surge protector or EMS (electrical management system), you can now plug the RV power cord into the outlet.
Switch the breaker at the pedestal to the ON position.
If you are using a surge protector or EMS device, follow the instructions per the device's manual. Typical instructions might include: plug the RV power cord into your EMS device, confirm that the breaker on the pedestal is in the OFF position, plug the EMS into the pedestal, switch the breaker to the ON position and allow the system to run through the paces to determine whether or not the circumstances are safe to allow power through to your RV. This might take a few minutes.
Tip: if the EMS gives you an error message, do NOT bypass the system. It's giving you that message for a reason! Also, you can reduce wear and tear on both your power cord and the EMS system by keeping them connected and store them as one unit in between trips.
At tear down time, after turning off all major appliances or loads inside the RV, flip the breaker at the pedestal to the OFF position before unplugging.
These steps are simple, yet oh-so important for your own safety and the well-being of your RV.
Check out this short video with Girl Camper Guides Brenda Puckett and Dana Hext, both Certified RV inspectors, demonstrating best practices at the campground RV pedestal. 
Then, stay tuned for more videos in the series "52 Ways to Empower Women RVers" which can be accessed any time on the Girl Camper YouTube Channel!
Article written by Brenda Puckett, Oklahoma Chapter Guide