My adorable family of 5 set out on a cross-country adventure in the summer of 2015. Our hope was to expose our children to a world outside of our small town, away from the conveniences that made life simple, and away from the bombardment of technology and the separation we felt was beginning to erode our basic family dynamic. What could be better than packing everyone up, including our dog, to head out on an adventure in an enclosed small space for weeks? I say absolutely nothing! It was the best vacation we had ever had up to that point and was the spark to the flame that is now a roaring fire in our family. Camping is our jam and has brought us more incredible opportunities than anything else we have done. It defines our family and is who we are. I couldn't ask for a better legacy than to have planted the seed of exploration and adventure in our children.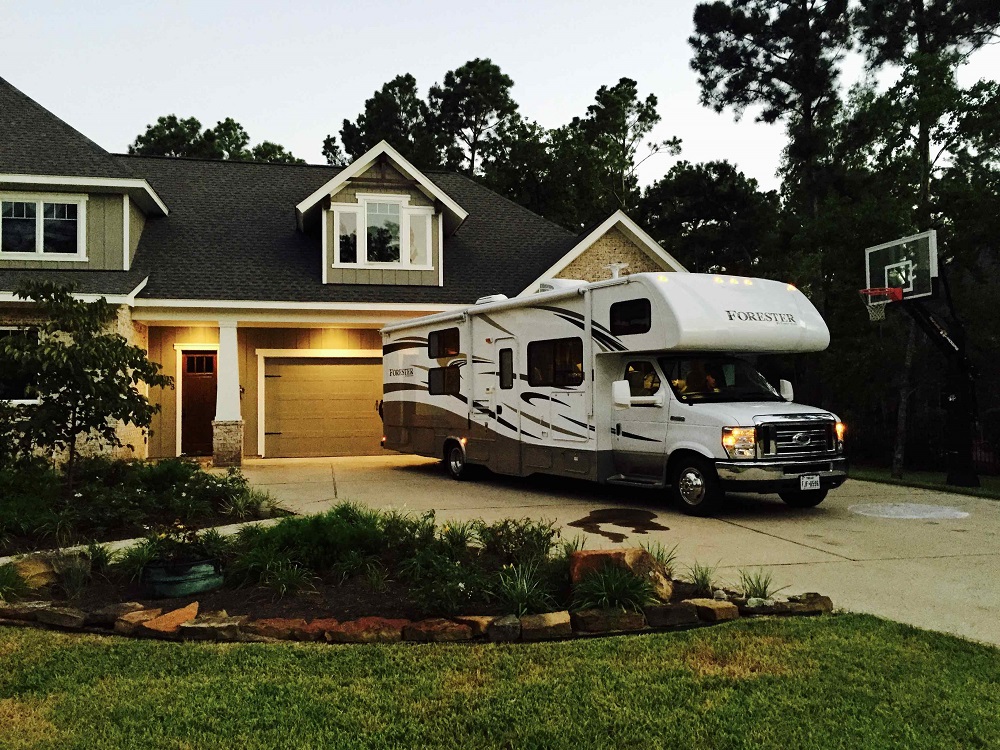 Our first dipped toe into the world of camping as a family was through a rented Class C. It was amazing and wonderful and absolutely awful in so many ways! Most importantly, it helped us to know exactly what we wanted and wanted to avoid in our own camper. A little more than a year later, after countless hours of research and touring, we ordered our 34' Open Range Fifth Wheel for our 20th wedding anniversary. We wanted to give the gift of family time to our kids to celebrate our marriage.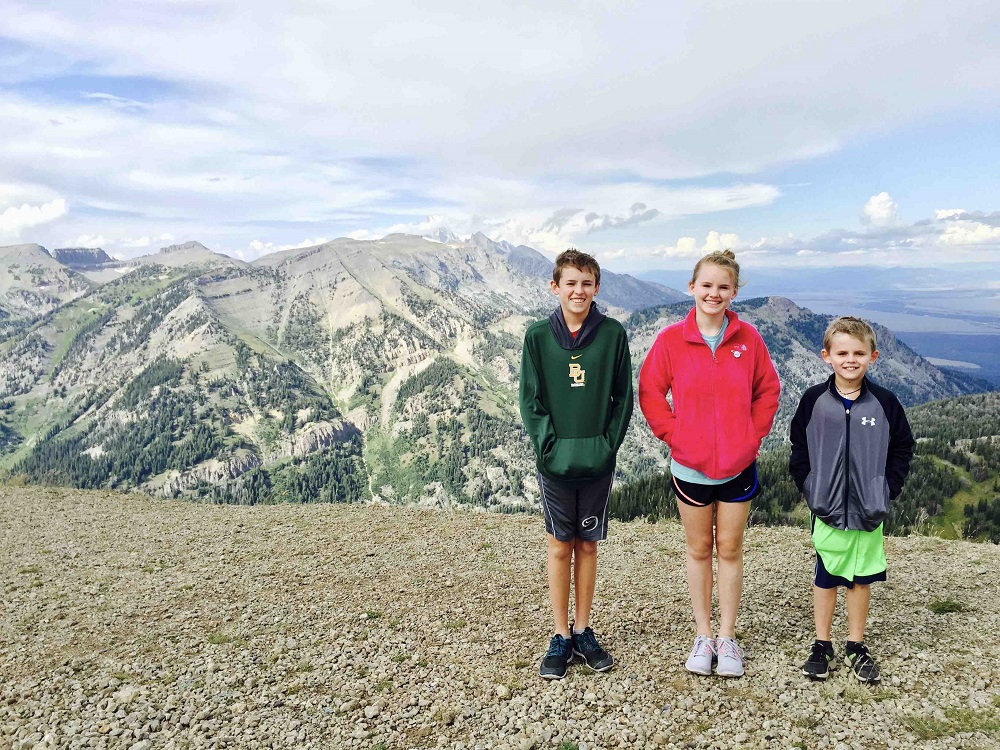 We took possession of Boop in March of 2017 and promptly planned our next cross-country adventure. For the next 3 years we traveled more than 30,000 miles spending Thanksgiving, Christmas, summers, spring breaks, and any other time we could find taking Betty (our truck) and Boop out on the open roads.
Since Father Time is undefeated, it was natural our kids would begin to grow and leave the nest. Activities and school quickly became hindrances in our ability to just up and leave and the rig was no longer a draw for the kids as it once had been. Pulling Boop for just the three of us wasn't nearly as glamorous as it had been with our larger family and we realized that our spacious fifth wheel was no longer practical for our new dynamics. We were beginning to have that dreaded feeling of preparing for a trip instead of the excitement and anticipation we had always experienced. We knew a change was imminent.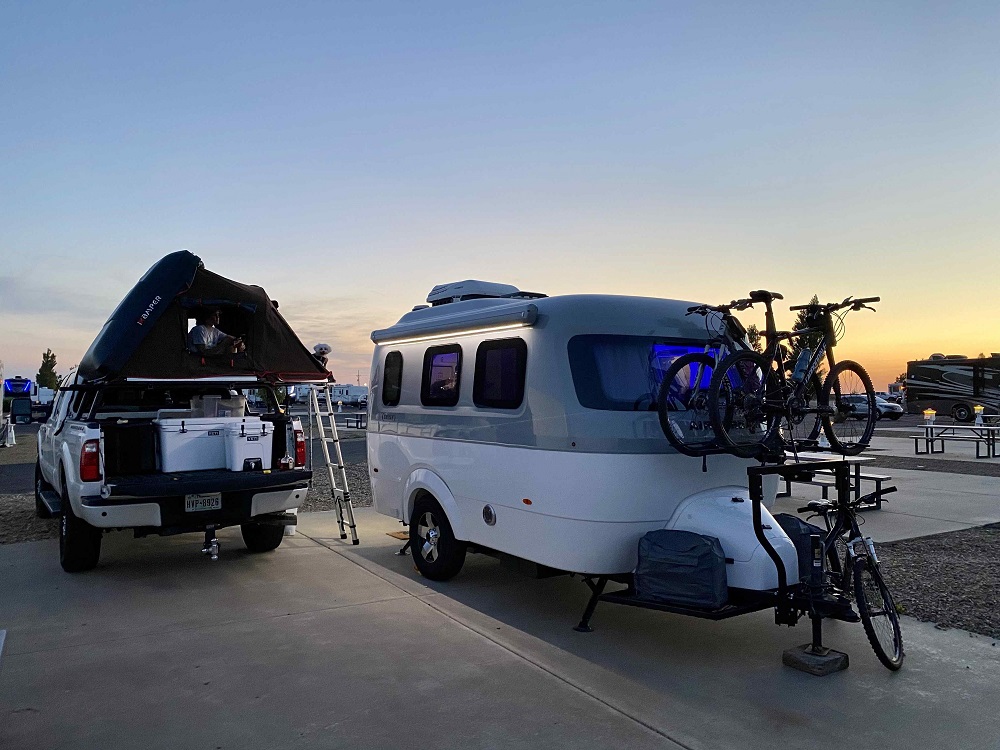 This past Spring we found our second camper, a 17' Airstream Nest named Dixie. She sleeps only two and with one child still at home, we needed additional sleeping arrangements. Dixie, combined with a roof top tent for our son, is the perfect (for now) combination for us. It was a drastic change and has taken a bit of getting used to, but we find that we are once again looking forward to our next adventure. The difference in towing 34' vs. 17' is night and day and my husband is much more relaxed on our travel days. I can officially declare we have rekindled our flame for camping. Although I don't see this as a permanent fix for long-term future, it's a great transition as we navigate the throws of high school for our last child with our desire to continuing camping as a family, without the upkeep of a giant fifth wheel. I would encourage anyone who may have lost the thrill and anticipation they once felt to consider what changes have occurred in their family and what has remained constant. Simplifying may be freeing.
Article written by: Dana Hext | Girl Camper Guide for Southeast Texas
Visit my website for more information: https://girlcamper.com/southeast-texas/
Follow the Girl Camper Southeast Texas Page: https://www.facebook.com/girlcampersoutheasttexas
Join our Girl Camper Southeast Texas Group: https://www.facebook.com/groups/GirlCamperSoutheastTexas
Check out upcoming Girl Camper Events – you can attend events in any chapter: https://girlcamper.com/events/