Fall is approaching and temperatures will be dropping. The Brightown mini ceramic heater will take the chill out of small spaces. It will not overload your circuits. The heater uses only 350 watts and since the body of the heater plugs into a 3-prong outlet, it does not take up any floor space. That makes this heater a great find in my book.
The heater's digital display clearly indicates your desired temperature. This helps you determine how warm you want your space. I love the shut-off timer. You can go to sleep and not worry about overheating. Also, the plug on the back can rotate a full 180 degrees to fit your outlet's polarity and to easily read the heater's display.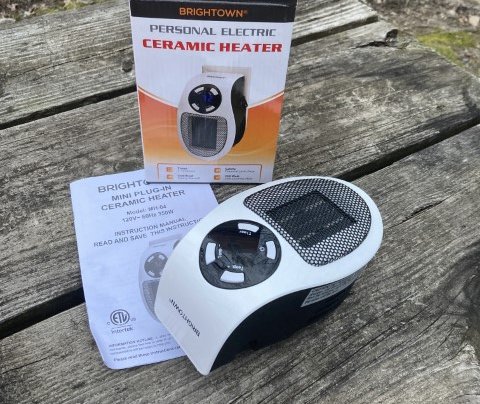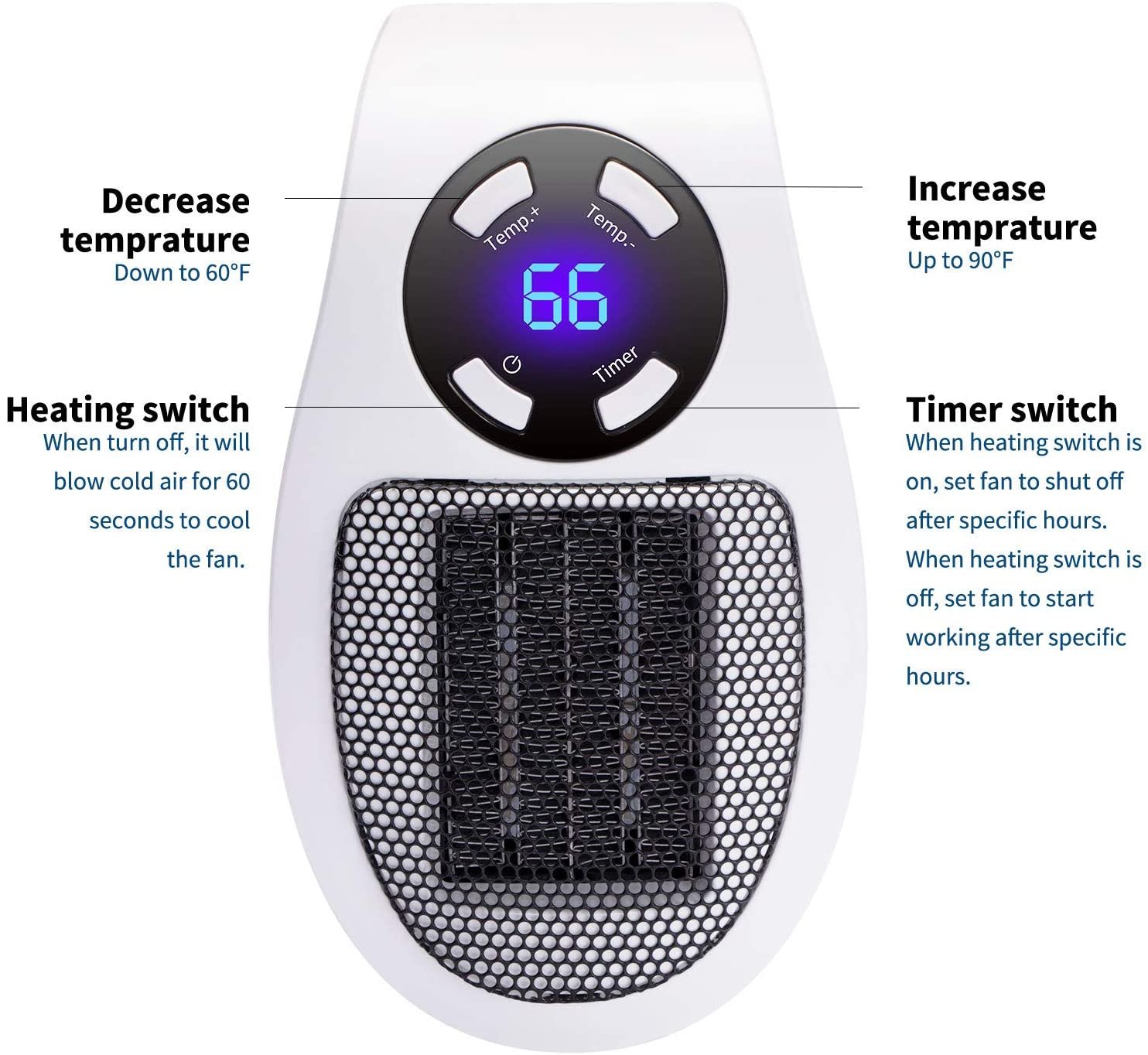 Of course, I tested this in my vintage camper. The outside temperature dipped below 50 degrees, but I was warm and toasty.
Link on Amazon: https://tinyurl.com/fnjsn8tc
Facebook Page – this is where you can tag us and we can tag you! I will share general Girl Camper news, events, and more at: https://www.facebook.com/groups/girlcampercentralsouthernnewjersey
Facebook Group – Please join the private Central-Southern New Jersey Group so you can participate in this supportive and fun community! Private Facebook Group for Girl Camper Central-Southern New Jersey.
Instagram – follow me for snapshots of the camping life: girlcamper_central_south_nj