YABBA DABBA DOO this is the place for you! Located in Custer, SD this new campground has it all. If you are familiar with Custer, Buffalo Ridge is located where the iconic Flintstone's Campground used to be. While Bedrock City may be gone, what has sprung up in its place has something for everyone and is very impressive. Plus, Buffalo Ridge is located close to everything you want to see in the Black Hills.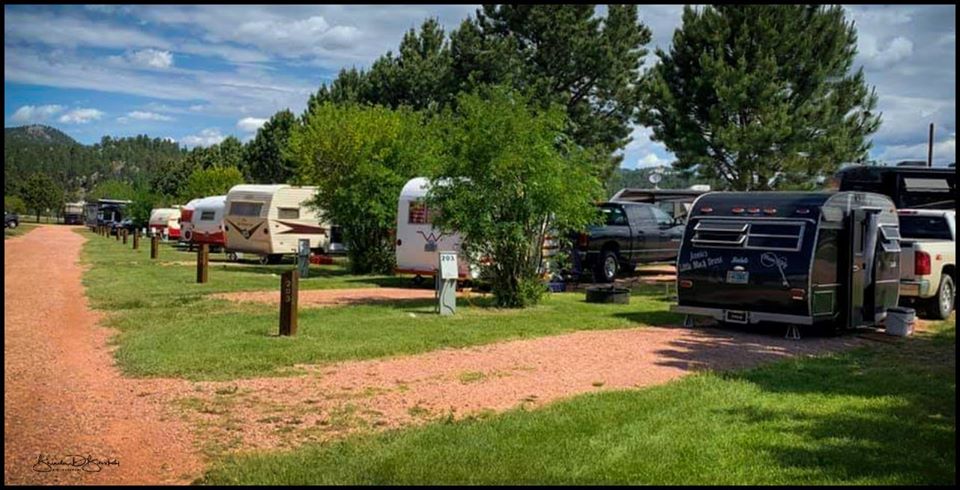 This 60 acre campground calls itself a "luxury adventure resort that embraces modern style and convenience while celebrating escapes to nature." You are surrounded by forest with view of the mountains. This pet friendly resort has luxury cabins, glamping teepees, glamping tents, 106 camper sites with full hook ups, 14 tent sites, and 16 camping cabins. And coming soon….tree houses!!
It boasts a newly built general store, 24-hour laundry facility, extremely nice shower facilities, and an outdoor solar heater family pool, an adult only pool and a hot tub. There is a huge playground for the kids with basketball and volleyball courts. Sightings of Dino are also possible.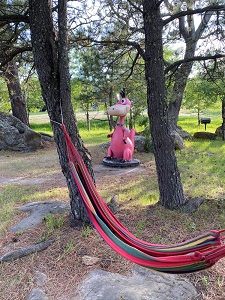 Check Buffalo Ridge Camp Resort on their website or Facebook page. And when you check in, be sure to tell them the Girl Campers sent you.
Lesa McDermott | Girl Camper Guide to the Black Hills
Follow me on Facebook or Instagram
You can also join the GC Black Hills Facebook group page