This is a National Forest campground at the entrance to the small mountain community of Butte Meadows. After weeks of being closed due to high fire danger, this campground has opened again, with some fire safety restrictions in place. Typically closed early in October, the unusually hot weather has led to this campground being open at the time of this writing. (I don't know how long it will stay open, but you can fb pm me over the next few weeks if interested and I can check for you). This is a nice setting for solo, family, and group outings.
TIPS FOR FIRST TIME VISITORS:
During hunting season this campground fills fast on Friday. The same is true when temperatures in the valley rise over 100 degrees. There are no reservations at the campground, so recommend you arrive on Wednesday or Thursday if you can from August – October.
Rainbow trout, both native and planted, are in Butte Creek that borders this campground. If you and/or your kids like to fish, this is a fun location with easy access to the creek.
This is bear country: manage your garbage and food storage accordingly.
Let your people know: there is no cell service in this area, so you will not be in touch.
LOCATION:
35 miles northeast of Chico; drive up curvy and beautiful 2-lane Highway 32, being watchful for wildlife crossing the highway. There are pull-outs for those towing up this sometimes-steep mountain climb. Turn off on Humboldt Road to Butte Meadows.
NUMBER OF SITES:
Tent, vehicle, and small RV campers are a good fit for these 13 designated campsites. There is a maximum of 8 campers per site. The fact of being a small campground might have special appeal to many.
AMENITIES:
The Butte Meadows Mercantile is just up the road, with fuel, snacks, beer on tap, and cabin rentals. Locally famous, The Bambi Inn is also close by with a limited menu.
The Pacific Crest Trail intersects this area. Hikers can ask a local for directions to the Humboldt Summit parking area – gravel road with ruts; SUV best. The hike to the summit is moderate, but the trail requires navigation of rocks and downed trees. The vista views from this area are remarkable, including Mt. Lassen and Lake Almanor.
Another gravel road outing option is to the Colby Mountain Fire Lookout. The views are amazing. If the seasonal lookout host is there, he welcomes visitors.
The historic Jonesville Hotel and barn are within a short drive.
Butte Creek borders this campground and runs all year. Even late in the season, there are pools deep enough for kids and dogs to splash around – it's chilly!
Deer, jack rabbits, an abundance of birds, chipmunks and other wildlife are likely to entertain you even though this campground is right off the road.
There are many gated logging roads in this area, good for hiking.
Fresh water
Vault toilets
Although there are fire pits, they are not currently allowed for use. Your propane stove or fire pit is allowed. We are hopeful this will be the case every summer moving forward due to the ongoing issue with fires.
COST: $12 a night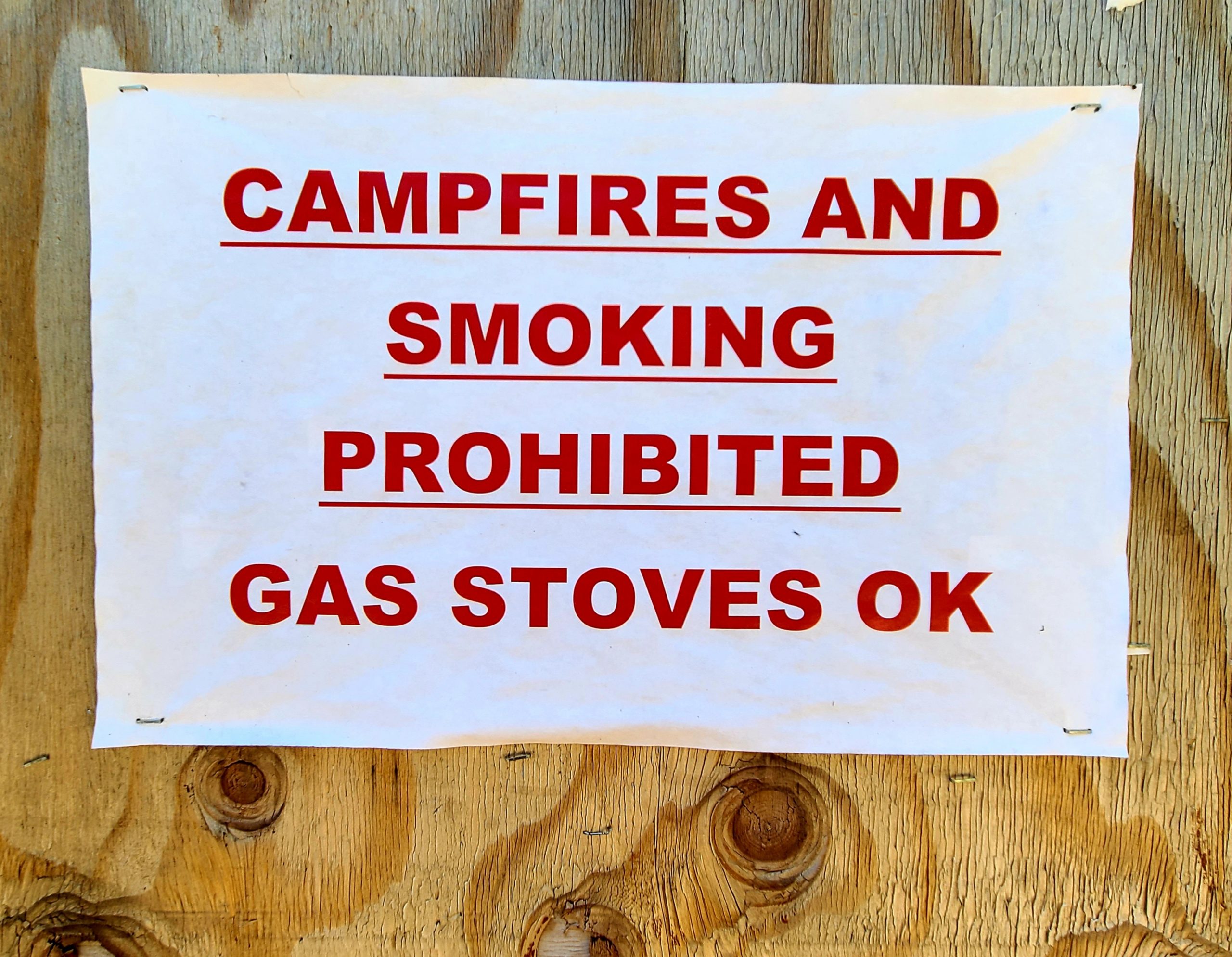 HOW TO RESERVE: no reservations. Must occupy your site on the first night.
TELL US ABOUT IT!
For people living in Butte County, this is a perfect location for a quick one or two night get-a-way when you need to smell the forest and relax. Although this location will give you the "in-the-woods" feels, it's an easy-peasy option, right off the paved road and not off in the middle of nowhere – it's a safe location for solo campers. For those who want to be in the middle of nowhere, bypass this campground and head up to the High Lakes (check for road closures due to fires before you plan to travel to the high country).
Butte Meadows is a historical location, housing Diamond Match logging camps and a rowdy hotel back in the day. Locals used to go to the "old dump" outside town limits to watch the bears search for scraps at dusk. Humboldt Road was the cattle trail cowboys used to take their herds from the hot valley floor to Big Chico Meadows (now Lake Almanor) where the grass was plentiful and the temperatures cooler. Often there was still snow on the summit. They could rent a room at the Jonesville Hotel and you'll notice the barn openings are large enough for covered wagons to find shelter, along with teams of horses. Cows are still brought up to the "Big Meadow" every summer and there is a parking area across the road where you can enjoy watching the calves play on warm summer evenings.
Update October 29: this campground has now closed for the season. You can visit for day use and plan to camp out here next season!
Article written by: Catherine Goggia
To see the complete list of my articles, click here: https://girlcamper.com/northern-california/articles/
Do you travel often or tend to take long trips? Let RV Trip Wizard be your trip-planning copilot, telling you where the campgrounds and RV parks are that will accommodate your RV, trailer, or tent – plus get a free RV Life GPS account: https://www.rvtripwizard.com/#5ff359c12459b
My awesome pocket camera with 25x zoom and good video: Canon Powershot
My laptop for working on the road: Light and Powerful Laptop
Follow the Girl Camper Northern California page: Girl Camper Northern California
Subscribe to Girl Camper Magazine here! Award Winning Design
Check out upcoming Girl Camper Events – you can attend events in any chapter! https://girlcamper.com/events/