Super easy, fun and healthy camp breakfast idea. No need to limit this to camping days.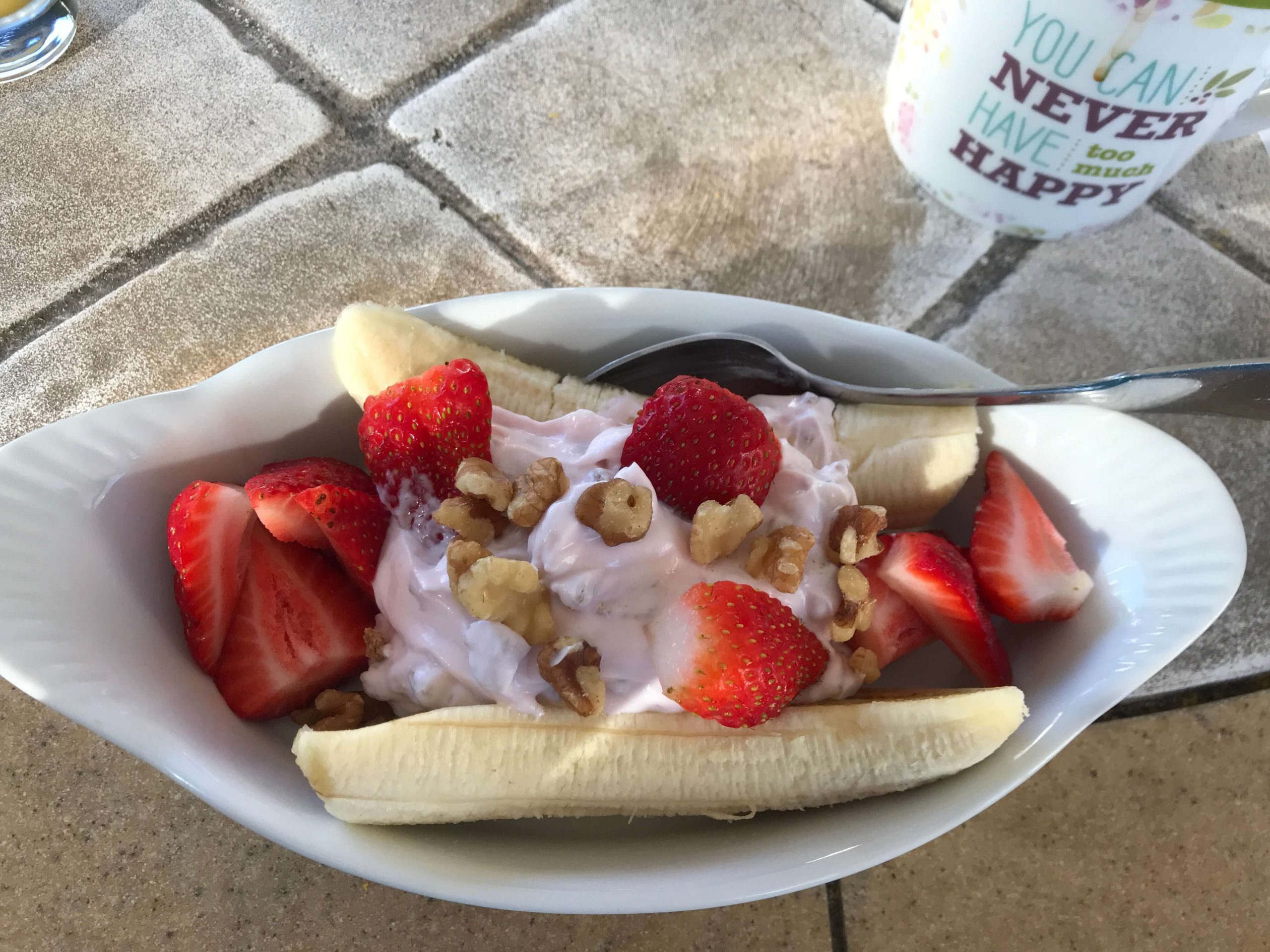 Items needed:
Yogurt
Banana
Granola or Grape Nuts
Chopped walnuts if desired
Chopped fruit of choice
Slice banana lengthwise and place in banana split bowl if available. Mix Grape Nuts with yogurt and pour between banana slices. Top with fruit and nuts. Enjoy!
–Judi