"So, what did you do when you were at Camp Taylor with the Girl Campers last weekend?" "We hung out most of the time."
Hammocking is actually a thing now. Look it up, it's now part of the millennial movement so why not make it a Girl Camper thing. It's fun and relaxing! We are sure to bring our hammocks with us wherever we go. Although, I'm not ready to sleep in one overnight like the hardcore millennial hammock'ers are doing because spiders are not my friend!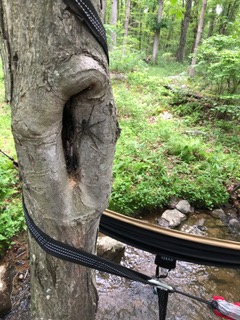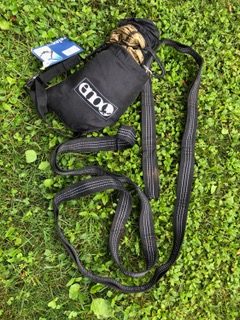 I received my Eno hammock from my son one Christmas. He knows I like to relax! Perfect gift!
---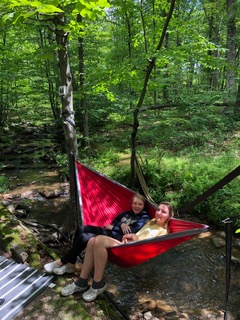 ---
Where to find
These sporty Eno hammocks are great because they dry quick if it happens to rain and they can hold two people if you like to have company while hammocking or if you like to spread out while reading a book or taking a nap.
If you are on a budget, you can pick a cheaper hammock up at Five Below for $5. (Get a few to share and have on hand) These also work just fine for camp hangouts, but they are fabric and if they happen to get wet, they take much longer to dry. Not fun putting a wet hammock away or sitting in one.
---
Get some straps
Our…Why am I saying our?… …MY Eno came with some tree straps which work fine and don't hurt the tree, but sometimes are hard to adjust the length.
The best thing we found to accessorize our other hammocks are some hammock straps from Target (bought at end-of-season for half price last year. I think $15 reg price).
These straps are sewn every 6 or so inches so you can hook your straps wherever it works for the way you like to hang. Get these adjustable ones!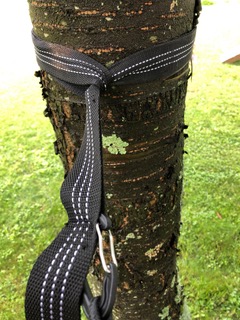 ---
Every Girl Camper should have a hammock in her collection of Girl Camper gear! Never miss the opportunity for hammocking over a rippling stream with your girlfriends!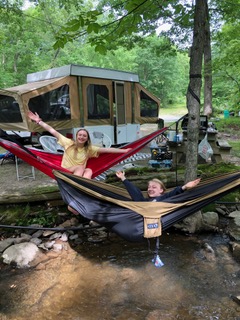 ---