Before we leave for a weekend of autumn camping, I like to make one batch of super versatile tomato sauce that can be extended into several meals. I use it over spaghetti, modify it slightly to make into sloppy joes, and have even used it as a base for tomato soup or chili.
Super Versatile Tomato Sauce
1 Vidalia or sweet onion, chopped
2 to 3 Tablespoons minced garlic (use less or more depending on your taste preferences)
1/2 cup celery, chopped
2 teaspoons red pepper flakes
1/4 cup olive oil or canola oil
2 cans (28 oz) whole plum tomatoes
1 can (8 oz) tomato sauce
1 can (6 oz) tomato paste
1 teaspoon sugar
1 teaspoon salt
1 Tablespoon dried oregano
1 Tablespoon dried basil
INSTRUCTIONS
Saute onion, garlic, celery, and red chili flakes in olive oil unil soft and fragrant, about 6 minutes over medium heat.
Add whole tomatoes, stir and crush with the back of a spoon until chunky.
Add tomato sauce and tomato paste, sugar and salt. Stir until combined. Bring up to a low simmer.
Add oregano and basil. Continue to simmer and stir occassionally until tomato cooks down, about 45 minutes.
Remove from heat and let cool completely. Blend in food processor or with immersion blender until desired consistency.
I pack it in gallon or quart size freezer bags and freeze to take camping, then thaw what I need for each meal, adding ground hamburger or meatballs to have with spaghetti.
Variation to make Sloppy Joes
Warm 2 cups of prepared sauce (about 1 quart freezer bag) and add in cooked ground beef/turkey/chicken. Add in 1 Tablespoon of apple cider vinegar, 1 Tablespoon of Worcester Sauce, and 1 Tablespoon Brown Sugar. Simmer until sauce cooks down slightly and serve over buns.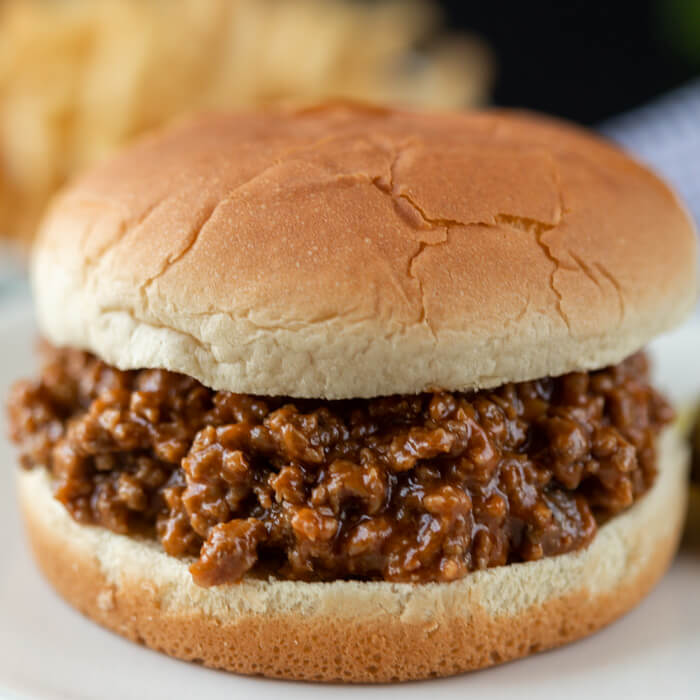 Written by Amy Kovach, Girl Camper Guide, South Carolina