I never thought in a million years a single cup Keurig coffee maker would be my choice while camping.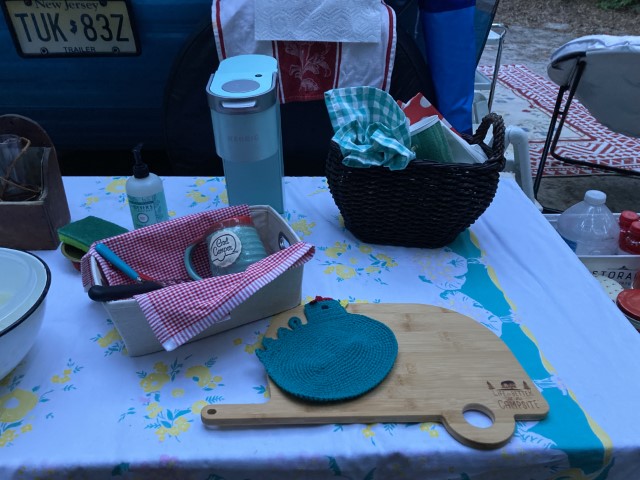 I have always used a 6-cup Farberware percolator. I love the smell of coffee drifting through my small camper. What I do not like is the waste. Sometimes I do not finish the pot and throw out the remains. Also I hate leftover or old coffee.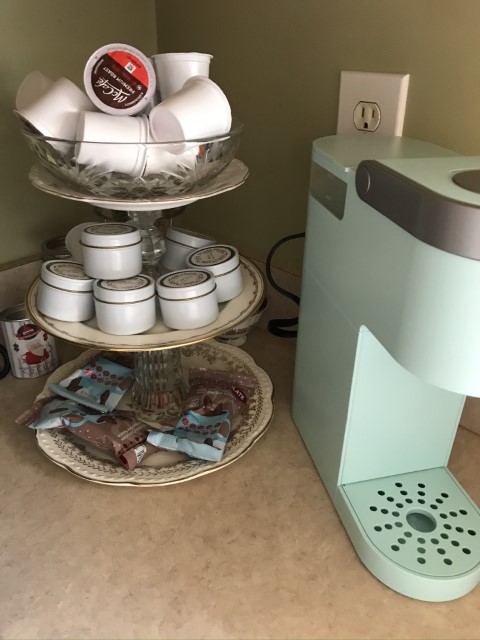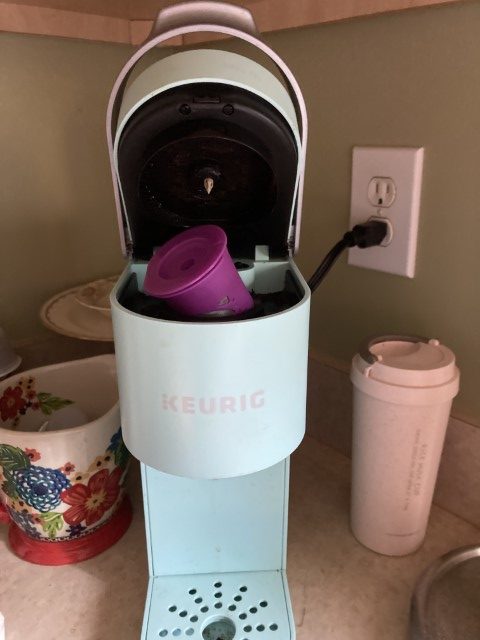 The Keurig lets you have a fresh cup of coffee each time. It is fast and easy. This coffee maker is so lightweight, you will have no problem placing it anywhere inside or outside your camper. The Keurig has a variety of uses such as brewing tea, enjoying hot chocolate and cider mixes. The Keurig also uses eco-friendly biodegradable k-cups.
Most importantly it comes in a variety of fabulous colors.  Yes, that is a must for most girl campers.
Follow me on Instagram and Join the Girl Camper Central Southern New Jersey Facebook Group