I like lists. They seem less demanding to me than reading a long article. I thought you might like a list of reasons that camping is helpful to your emotional well-being.
Why does camping make me feel better, energize me, and make me happy?
Time away from responsibilities: No job, laundry, pets, significant other or children.
Change in environment: Different location, people, things/objects (our camping atmosphere, whether vehicle, tent or camper brings comfort)
Time to devote thought to and focus on good things about your life
Nature-calms, invokes thoughts of new life and better days
Like food, camping fuels your body, fuels your emotions
Allows time to meditate, which calms your spirit
Simple movement of water and time spent in water, whether swimming or boating brings peace and calm
Movement of flames and warmth of campfire
Wind moving across your face and body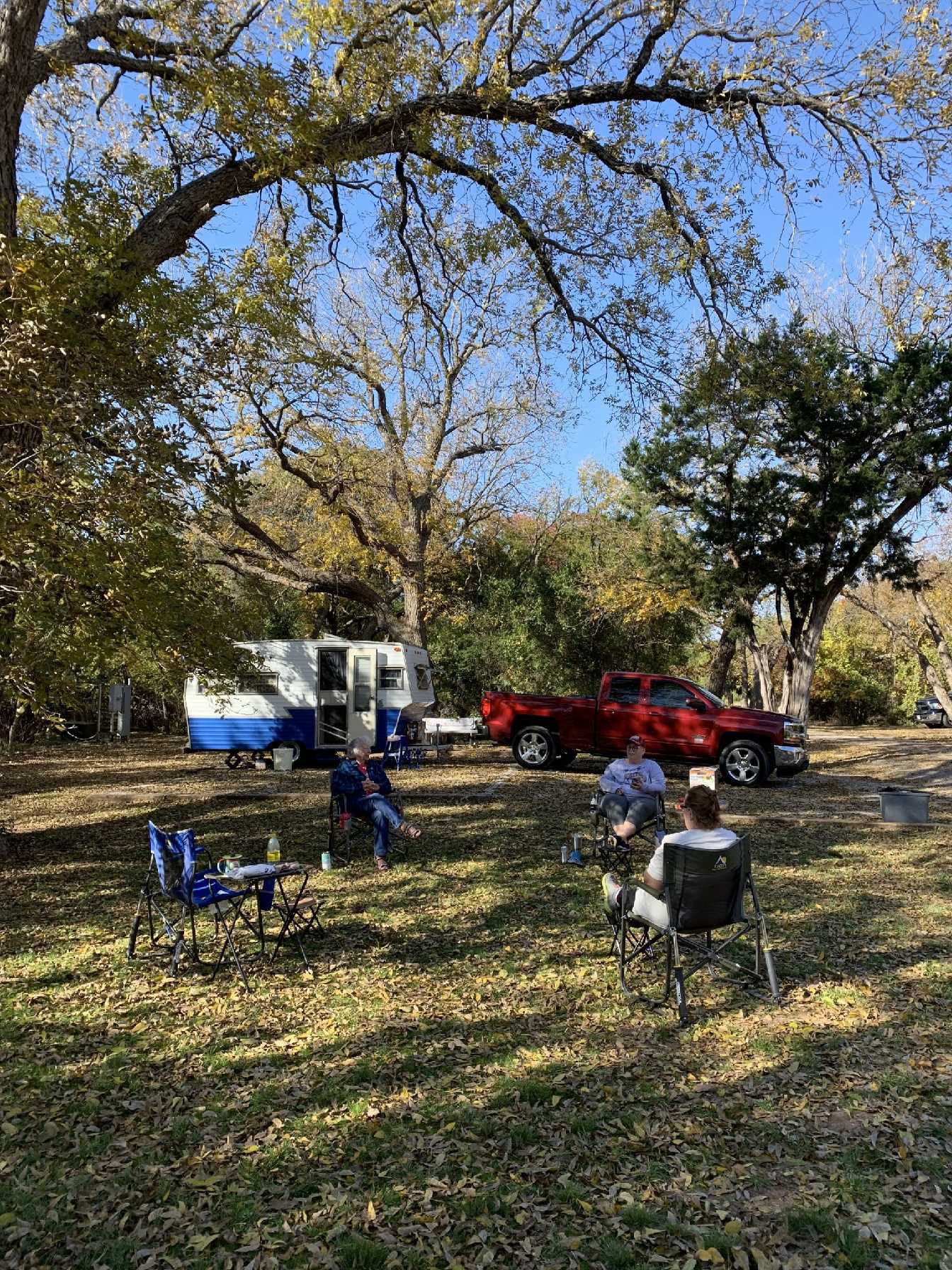 Make a choice to leave at home, thoughts of:
work
money
family issues
responsibilities
physical health
While we cannot ignore them or shirk responsibilities, we benefit from time to meditate and revive our spirit and body. When we return to our homes, people, situations, and problems are still there, but we are better equipped to address them.
Next time you camp, whether it is in your driveway, boondocking, or in a well-equipped campground, consider the suggestions here and revive your spirit, body and mind. Both you and those around you will feel the difference. Happy Camping, and I will see you down the road!
Sharon Cutbirth, Girl Camper Texas Hill Country Guide