While camping at Kiptopeke State Park (or one of the other campgrounds on the Eastern Shore of Virginia), be sure to take a little jaunt over to the charming village of Cape Charles. Here, you will find one of my favorite places, The Cape Charles Brewing Company.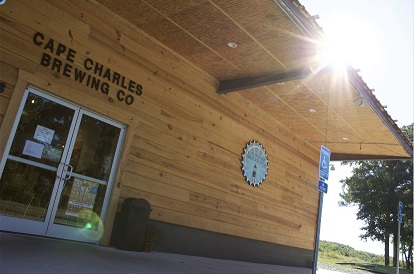 This family-owned, fully-operational production brewery and brewpub features annual craft brews as well as seasonal delights. Whether you crave a cold pilsner, ale (hello, "Bayside Belgian"), IPA, porter (ahoy, "Puddle Pirate") or stout, they are sure to have something to whet your whistle.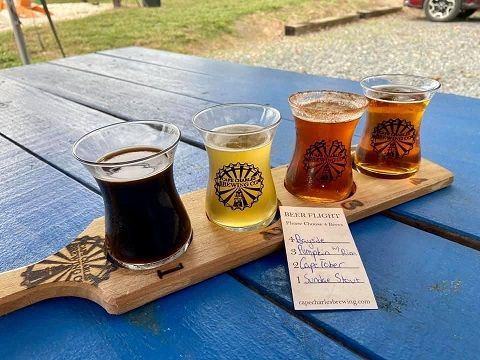 While you're there, check out their full menu featuring local seafood (mmmmm……rock fish). Bring your little ones, your furry friends (and maybe even your significant other) and enjoy a game of bocce ball, lawn chess or try your luck at their huge Connect Four game. If you're lucky enough to score a table on a Friday or Saturday night, you'll be in luck because they're bringing live music back to their patio featuring incredible local artists. Cheers!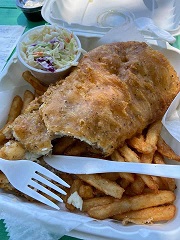 Written by: Teresa White Carver, Girl Camper Guide to Virginia
Follow the fun on Facebook https://www.facebook.com/groups/girl.camper.virginia
Follow me on Instagram https://www.instagram.com/girlcamper_virginia
Check out events near you (and across the country) https://girlcamper.com/events
Subscribe to our award-winning magazine https://girlcamper.com/girlcamper-magazine