A few weekends ago I had a wonderful opportunity to camp with my sister Susan Brunelli. She lives in Vermont and usually tent camps. There was rain in the forecast so instead of tenting she chose to car camp.
We try to meet once a year and attend a women's camping event. I have lived in
 Texas and now New Mexico so our trips together are a very special time for us.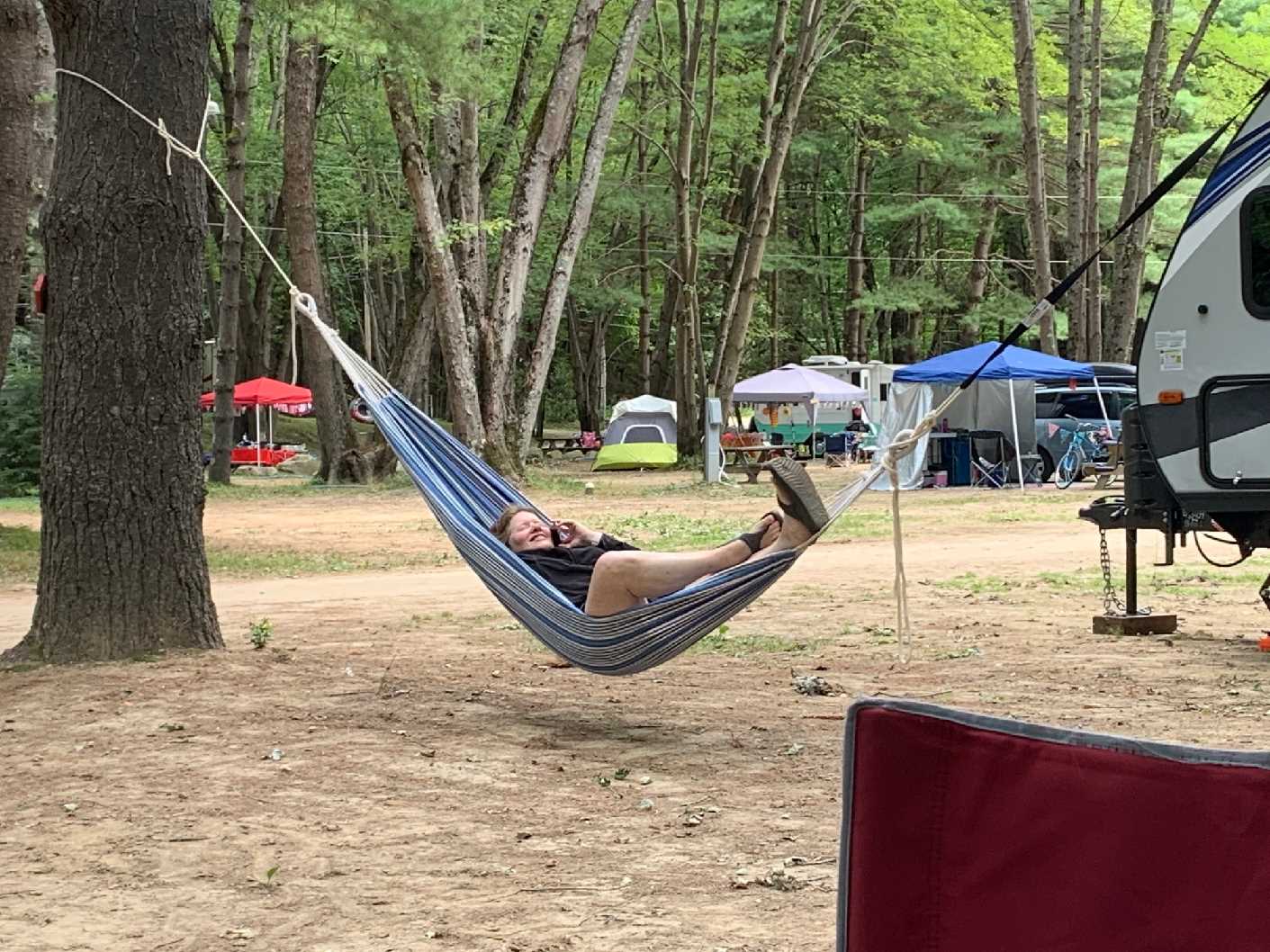 It did rain and it rained hard, Susan's plan for sleeping in the car was perfect and comfortable.
She starts with a full-size air mattress and a 2-inch memory foam topper, adding
nice sheets and warm comforter turning the car into an inviting place to sleep.
Susan adds an electrical cord thru the window for phone charging, covers the 2 windows
with a window socks allowing air to flow thru and keeping the windows down.
Window socks are very hard to see thru and make great privacy window cover.
Sue hangs a piece of cloth across the front for privacy tying thru the
Hand hold handles on the ceiling, and using the clothing hook, in the back seat, for a lantern.
Adding a pop-up to the site for shade, to get out of rain or cook under. She has a storage thule on her roof racks to hold her chair and tote all the things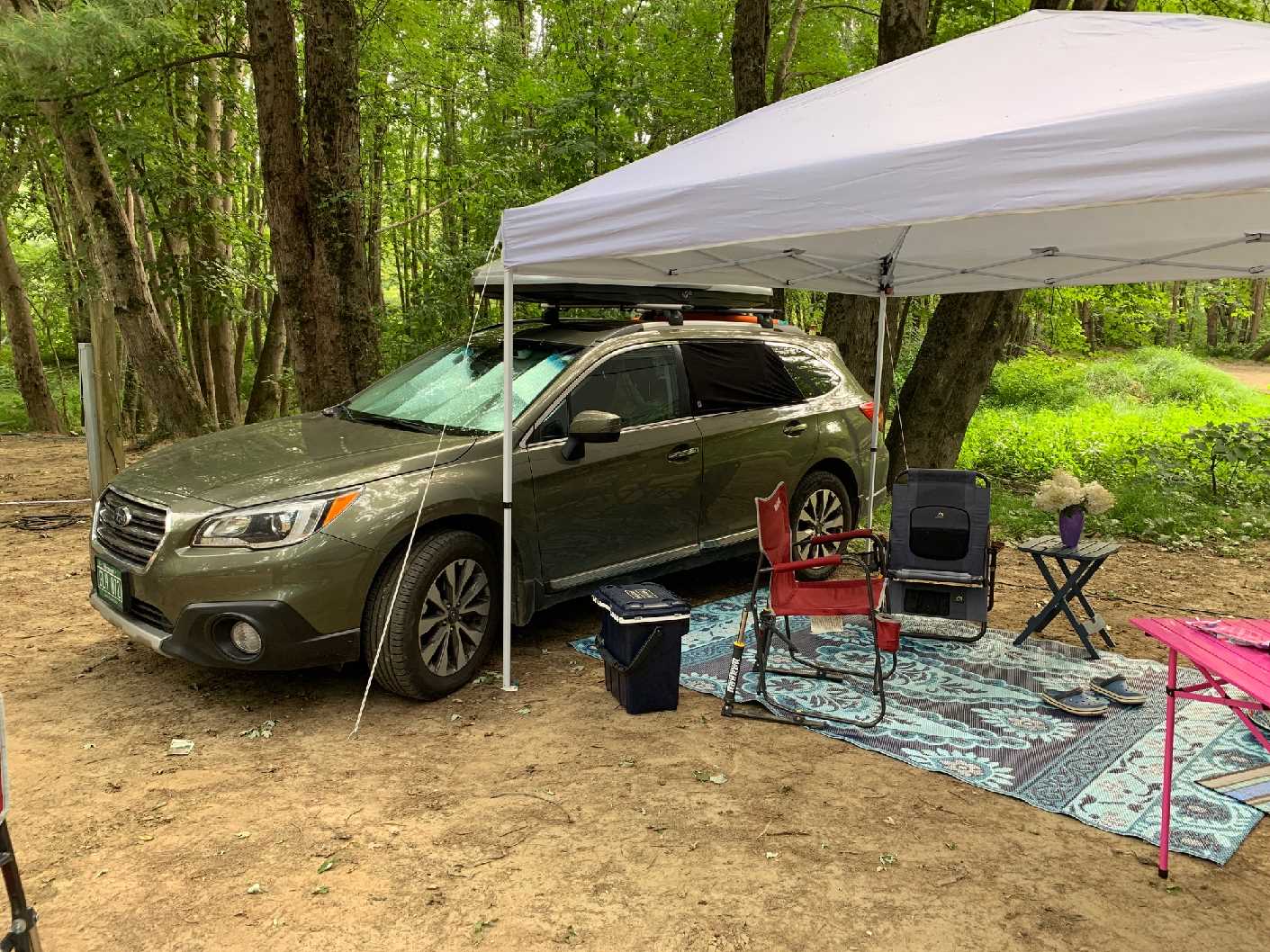 I was very impressed by her set-up, keeping it simple and not towing, excellent for a quick get-away!
No wrong way to camp like a girl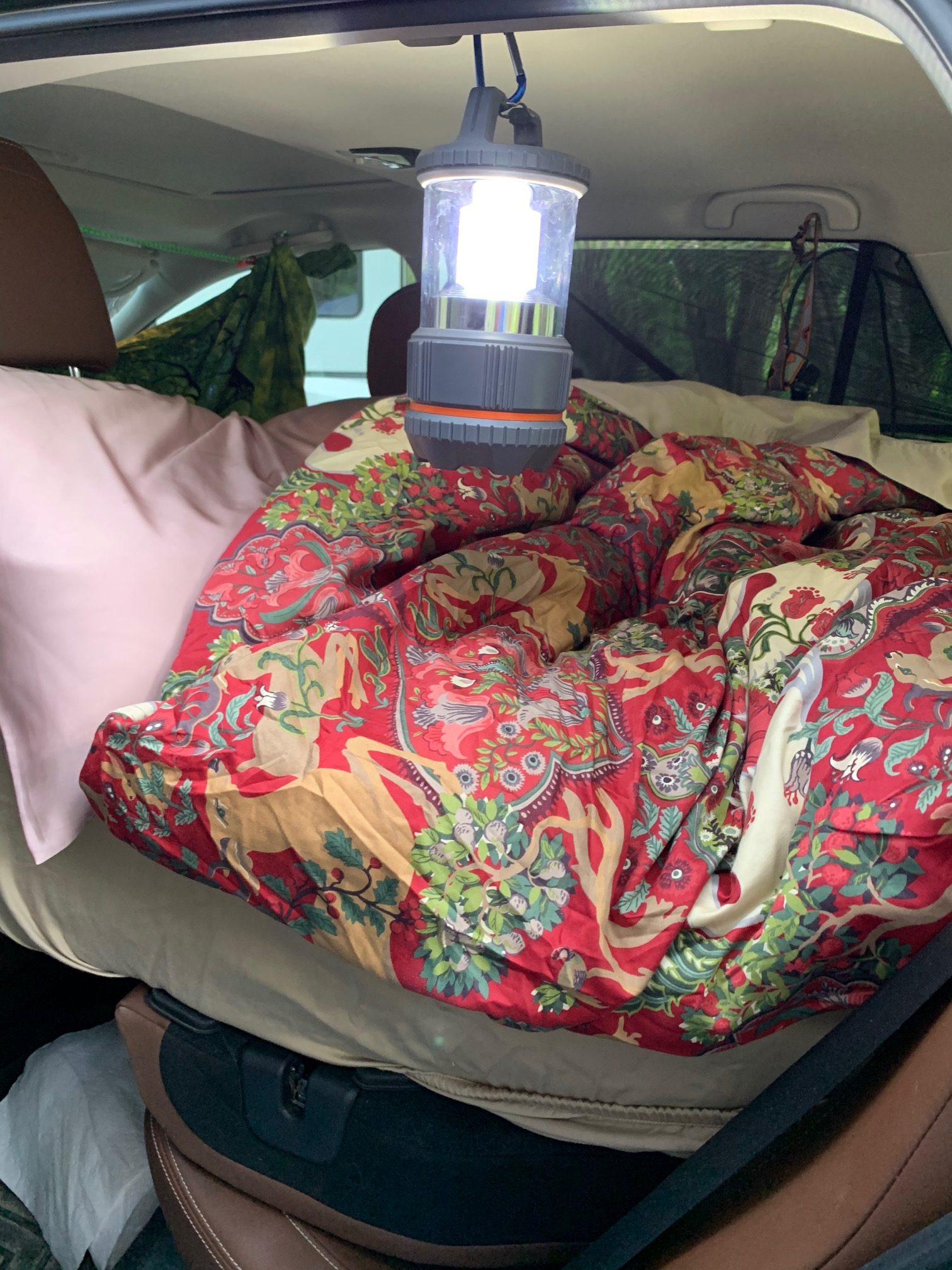 Please follow me on Facebook