Love Letters to Nature and Camping
"I believe the best way to begin reconnecting humanity's heart, mind, and soul to nature is for us to share our individual stories." J. Drew Lanham
There are so many ways to celebrate Valentines Day!
Today I'm thinking about how I fall in love with nature weekly. I'm envisioning a group of women sitting around my campfire sharing their camping love letters with each other. Some might write poems. Some might write stories. Others might cut words out of magazines and make word collages. Some might do what I did here, writing about my childhood memories of camping with my parents.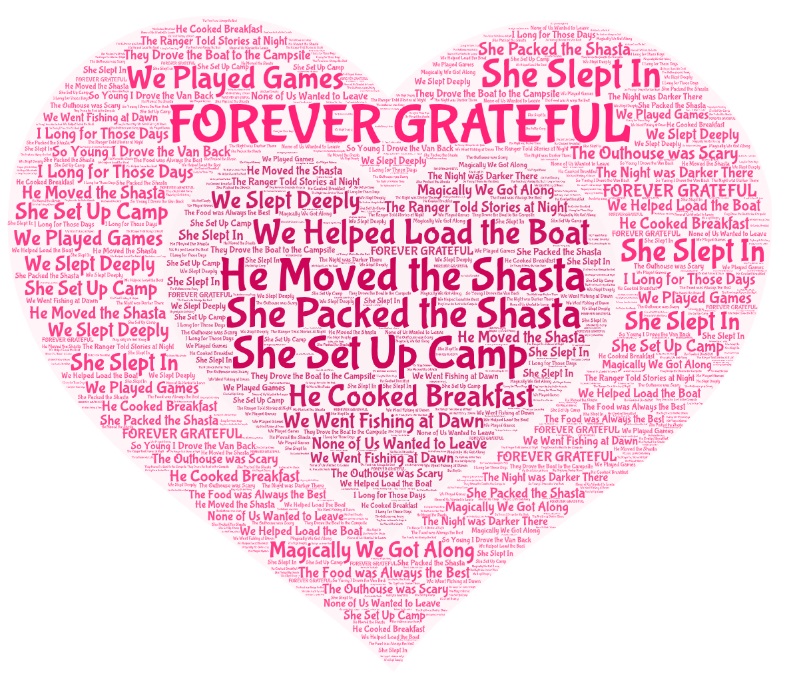 I invite you to share a camping love note in the comments of this post! I hope your heart is filled with love this weekend, for yourself, for others, for camping, and for nature.
Catherine Goggia, Northern California Chapter Guide
Speaking of "love", I'm loving the progress on my DIY Tent Trailer! Spent yesterday putting last touches on trailer body. I'll be sharing my full tutorial for this project at the upcoming Girl Camper Virtual Expo March 20 -21. I'll be online to answer questions after my presentation. So glad Janine decided to give lifetime access to all the presentations for anyone who purchases an expo ticket. Here's the link if any of you are interested:
Save your seat at the Girl Camper Virtual Expo in March! https://girlcamper.com/expo/