After a day of hiking or just sitting around the campsite, when hunger hits, I need to work quickly on getting that meal prepared and on the table. I am one of those people who do get hangry which is defined as irritable as a result of hunger.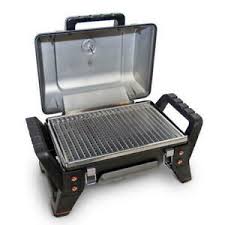 I searched and searched for that perfect grill, but there are so many on the market I was getting more and more confused. When camping, I'd walk around the grounds to see what everyone was using as a grill. Time and time again, I saw the Char-Broil, Infrared Portable Grill. I went on the internet to see what this little grill had to offer.
For me, the ease of setting up the grill with a portable propane tank had me sold at the beginning. I can also set it up with a line from my trailer propane, but I chose to use the propane canister for mobility. Then to add an easy start button, this started looking like the "one". In addition, there is a built-in temperature gauge, so I can toss my meat on the grill and place my vegetables in foil, close the lid and let the magic begin.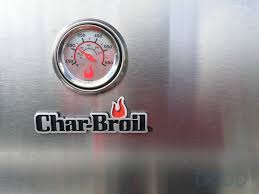 The grill design allows for even cooking and best yet, no flare ups when grease drips off while grilling as with your typical grills. The propane connection to a one -pound propane tank has a regulator so you can adjust the heat. There is a drip pan that is easily inserted and removed for cleaning and to catch the dripping grease.
The Char-Broil is a very portable grill and one the main reasons I love it so much. I can move it to the campsite built in grill and set it there to cook or use it as a table top so that I can join my family or guests and not have to be away from the fun to cook. The grease catcher and grill cleaning brush fit nicely in the grill after it cools and the stainless-steel locks, lock it all down for ease of packing away.
All in all, this little grill has it all for easy, fast grilling for a wonderful meal.
Mary Byrnes | Girl Camper Guide to Nebraska
Girl Camper Magazine – Subscribe to Girl Camper Magazine here! Offered in both print and digitally, you'll find articles of information and inspiration in camping!
Join me and all the Nebraska girl campers on Facebook or Instagram