One of my favorite times around the campsite is at the campfire. (I like watching the flame with the dark sky behind) But my second favorite is sitting around the picnic table with a couple of friends chatting and noshing. Can you say Cheese Raclette!!
This little Cheese Raclette will be my go-to at my next campout with the girls.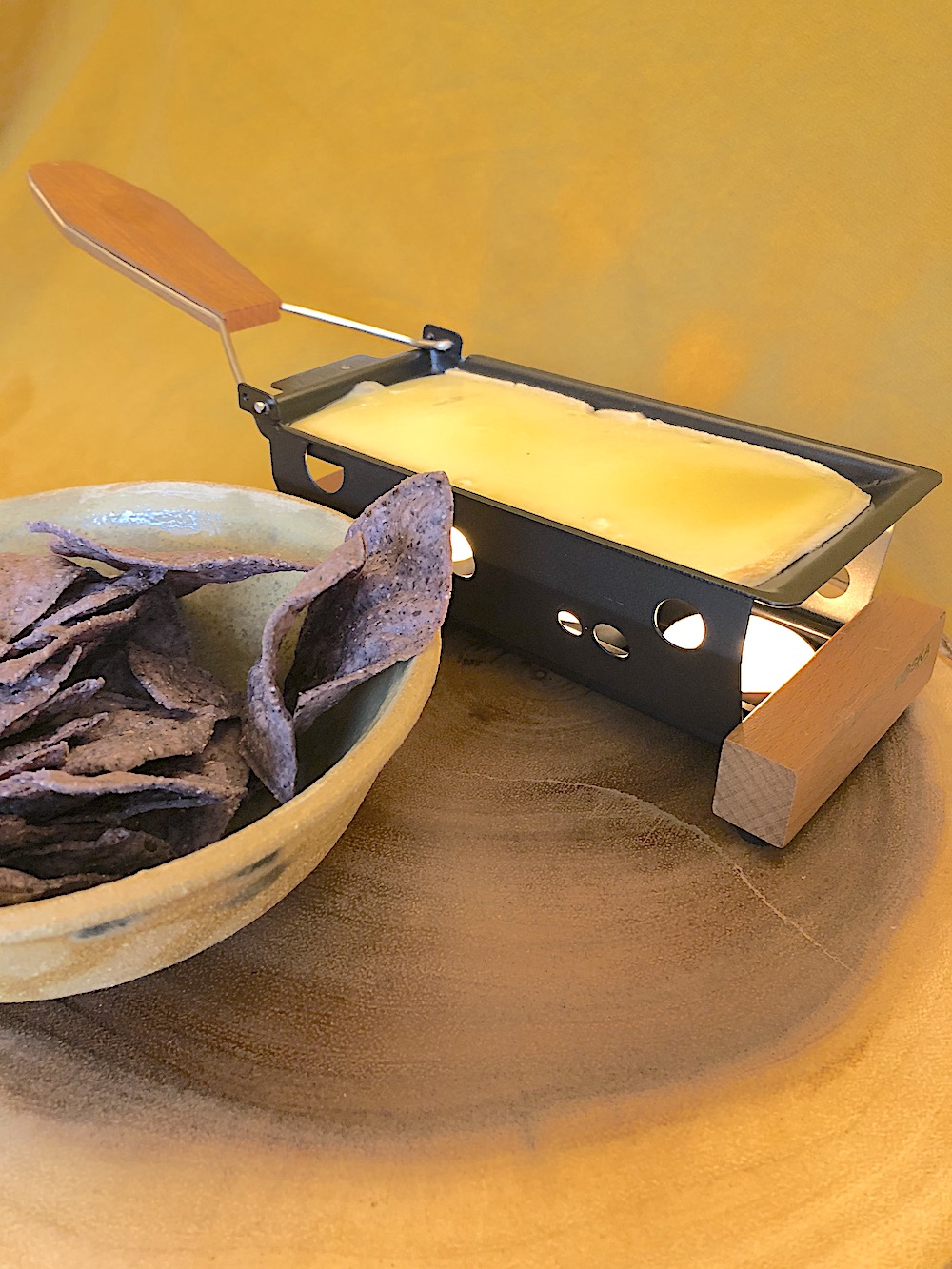 I mean seriously, it's perfect for camping! It folds down small to pack. It only takes a couple of tealight candles to operate and the very best part is that you don't have to get up from the table because you use it right there.
Light your candles. The cheese is placed in the nonstick pan in slices and it melts in a thin sheet. Then comes the most satisfying part, sliding it onto your extras.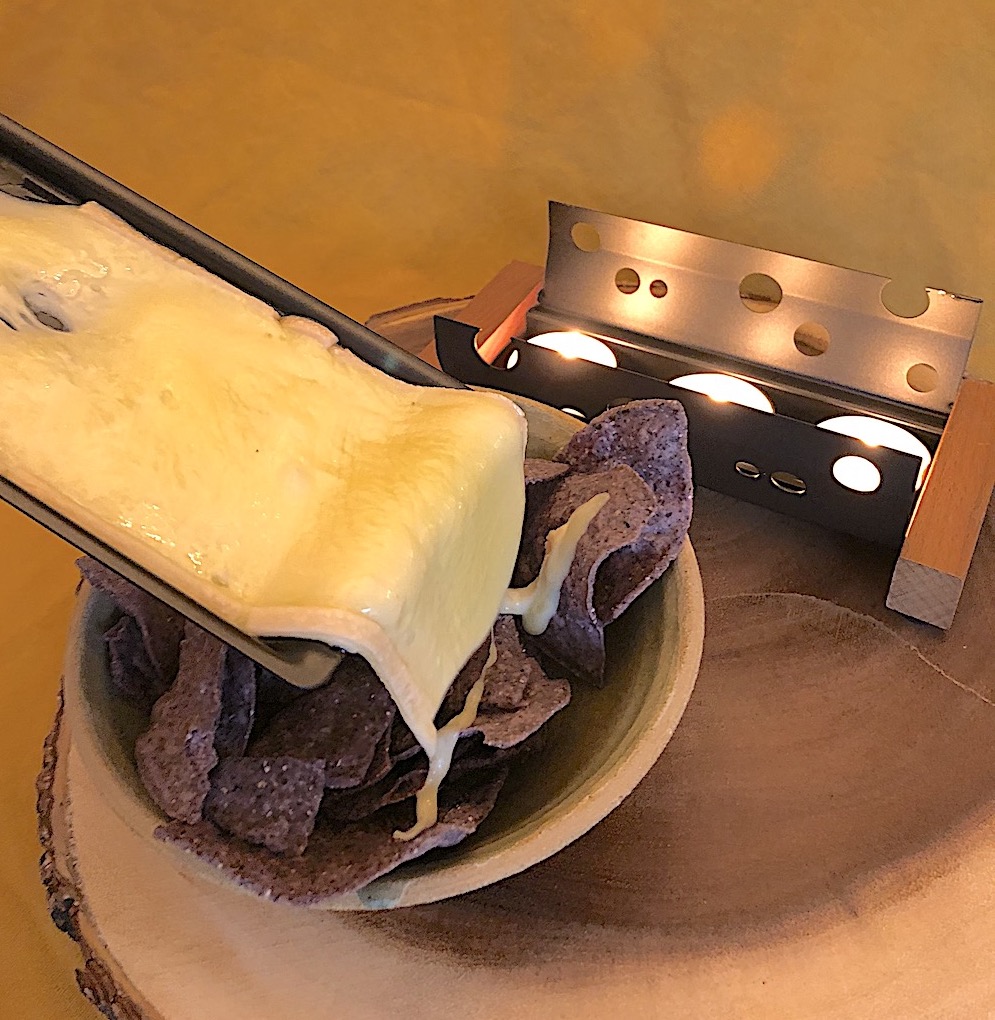 Get the melty cheese in your belly
Veggies
Before you leave for your camp trip, prepare some veggies… just cut them up so that they can act as a spoon for all the melted cheese.
Chips
Tortilla chips always make a great vehicle for cheese! Go ahead and add some of Kate's Campfire Salsa Verde to your melting cheese and have a treat on steroids.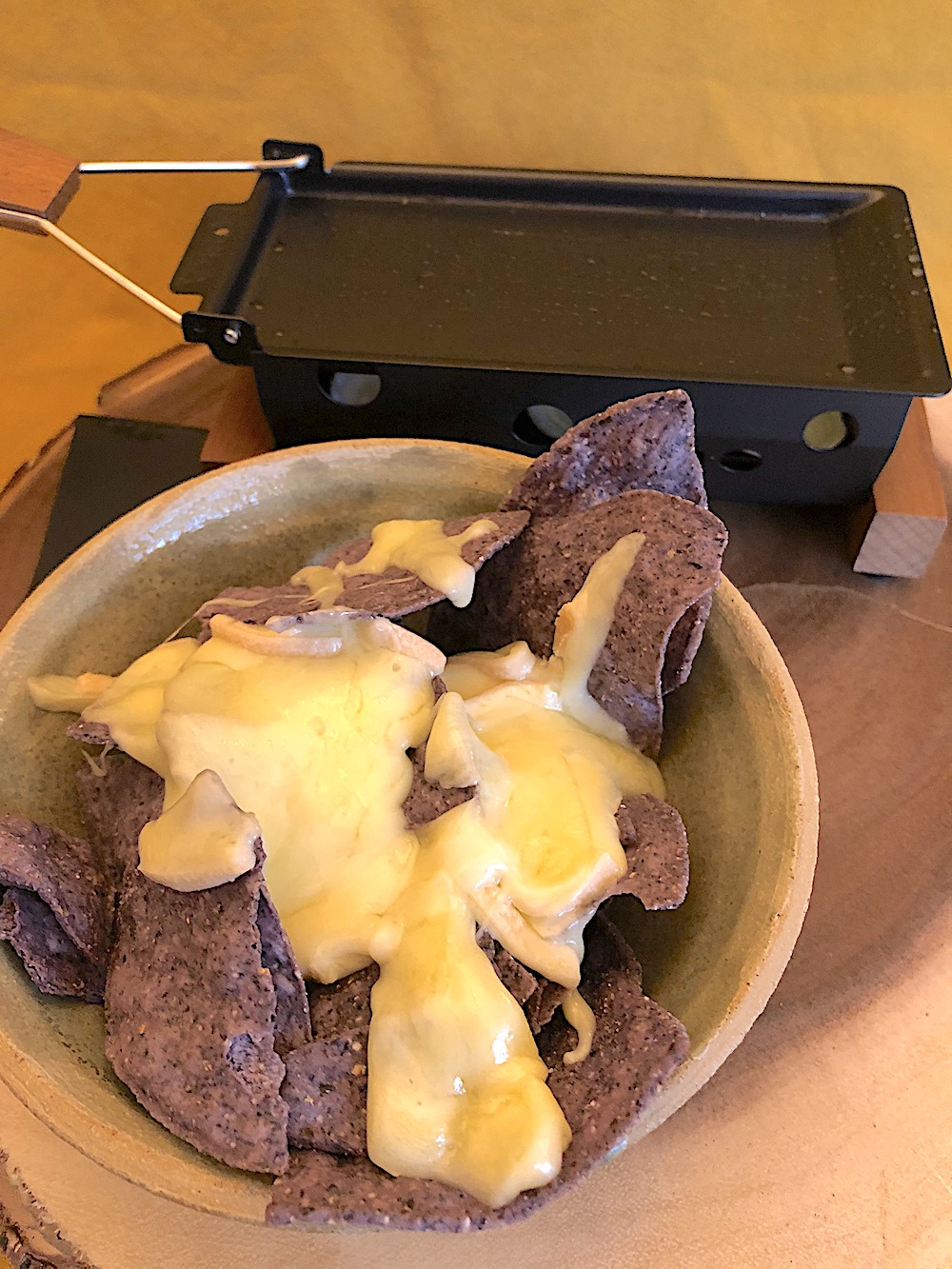 Potatoes
Potatoes are great because they can stay unprepared until you are ready to cut up and you don't have to use valuable cooler real-estate to keep them cold. Cut into small squares, season and make individual foil packs to throw on the campfire. After about 30 minutes of the potatoes getting roastie toastie and cooked through, place at each friend's seat at the table and crack out the Cheese Raclette!! Wahlah, easy, fun and tasty!!
You pick
It's doesn't really matter what you're putting the melted cheese on because after all, it's all about the cheese, right?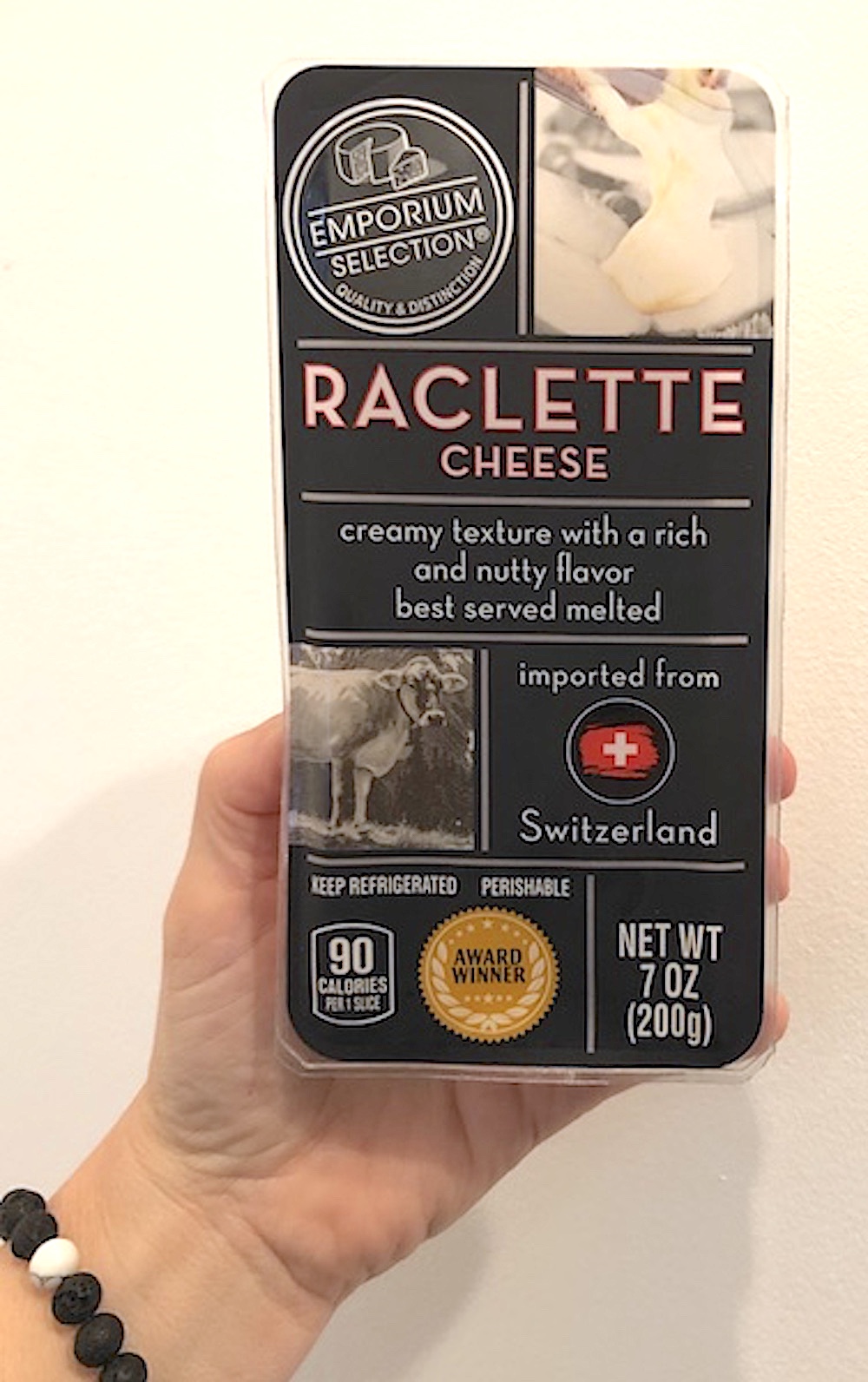 I'm fancy and shop at ALDI where I found actual Raclette cheese from Switzerland but I'm sure many of your favorite regular cheeses from your local grocery store could work. Try all different kinds along with different cheese vehicles. It's all up to you. Just be sure you're having fun and doing things!
---
I found my Raclette on Amazon.
---
My friends call me "Q" – Susan L Landis, Pennsylvania Chapter Guide