These are a few of my favorite things received from family and friends.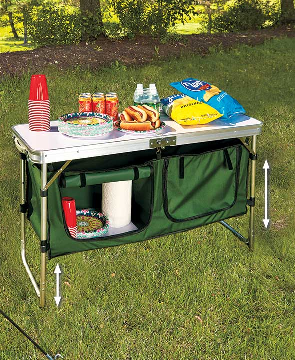 Portable Camping Kitchen Table
$53.99 each
Make camping feel more like home by preparing and serving food with this portable, folding kitchen table. Below the foldable table are two large zippered storage sections with fabric-magic straps to tie back the flaps. Table has carrying handles and rubber feet. Folds up for simple storage and travel.
Detailed Product Specifications

Made from:
Aluminum, wooden, polyester and plastic.

Measurements:
3 ft. 11-1/4 in. wide x 19-3/8″D x 21-1/8″H to 27-1/8″H
https://tinyurl.com/campingkitchentable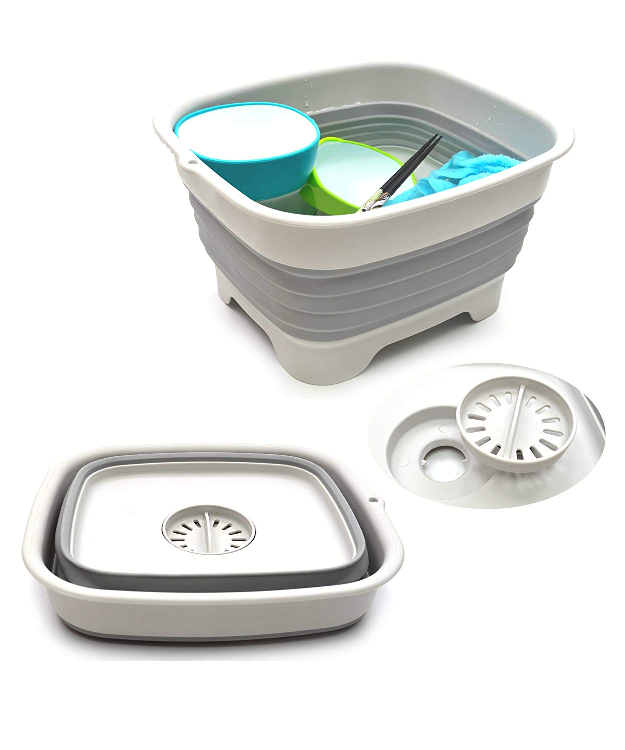 SAMMART 9.1L (2.4Gallon) Collapsible Dishpan with Draining Plug – Foldable Washing Basin – Portable Dish Washing Tub – Space Saving Kitchen Storage Tray (1, Grey)
by SAMMART $16.96https://tinyurl.com/rt4oorf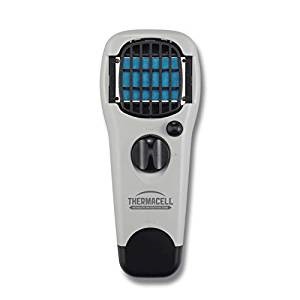 Thermacell MR150 Portable Mosquito Repeller, DEET-Free, Scent-Free Mosquito Repellent; 15 Foot Protection Zone with Fuel Cartridge and 3 Repellent Mats Provides 12 Hours of Relief
by Thermacell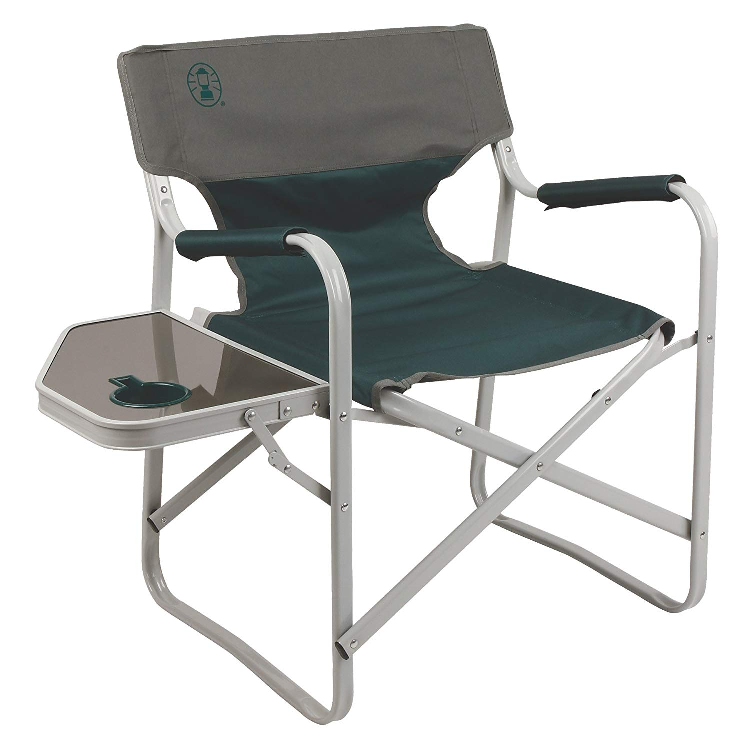 Coleman Outpost Breeze Portable Folding Deck Chair with Side Table by Coleman $44.99 at Walmart – Supports up to 300 lbs.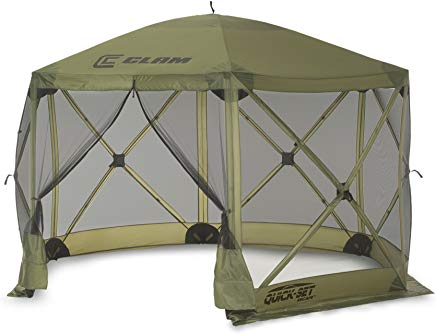 "The Clam" Quick Set 9281 Escape Shelter pop-up
by Quick Set $237.99
· Sets up in 45 seconds and ready to use right out of the box – no assembly required. 94 toatl sq feet of interior space with a 90″ center height clearance.
· No-see-um mesh screen, water resistant roof with taped seams, triple layer corner pole pockets
· Hub-to-hub 140″ X 140″ – Fits standard size Picnic Table inside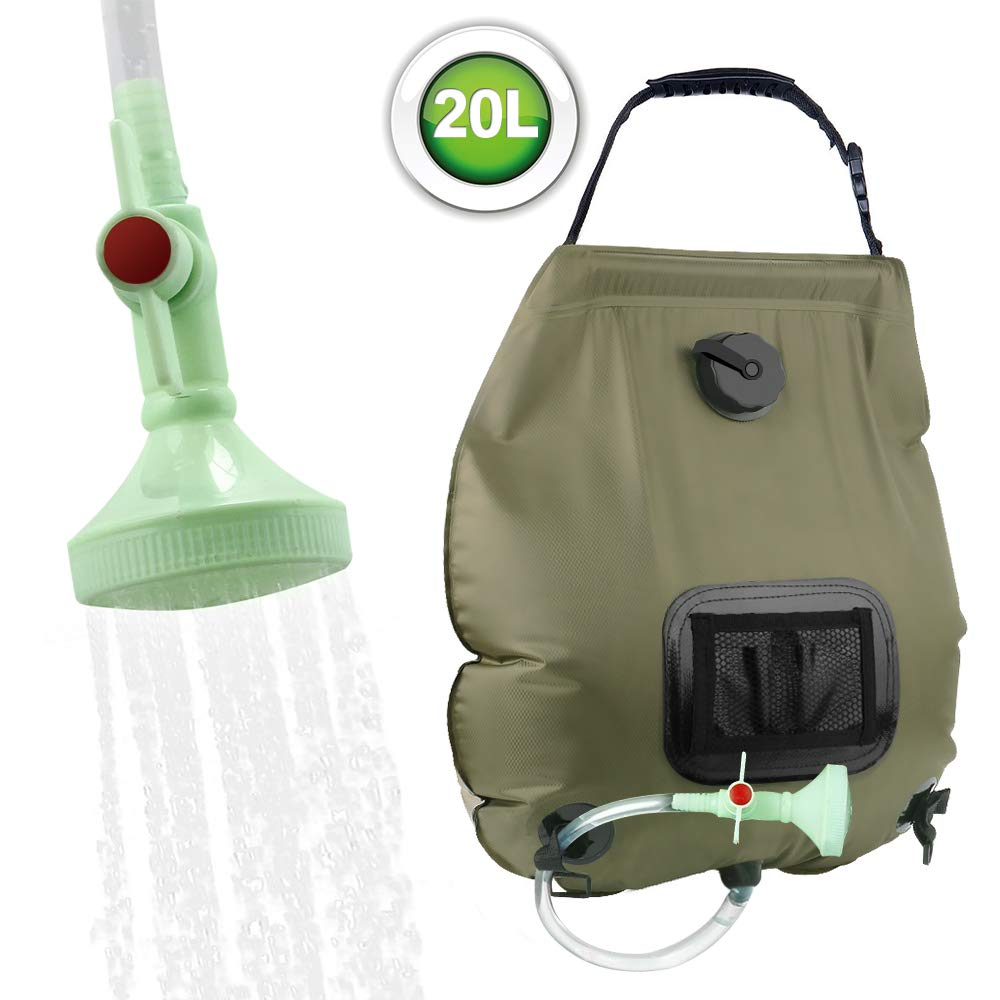 A solar shower comes in handy for a tent camper. It can also be used to heat the water to do dishes.
The Kipida Solar Shower is only $17.99
KIPIDA Solar Shower Bag, 5 gallons/20L Solar Heating Camping Shower Bag with Removable Hose and On-Off Switchable Shower Head for Camping Beach Swimming Outdoor Traveling Hiking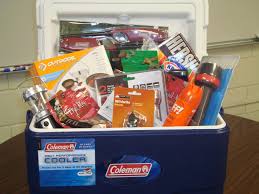 GIFT BASKET OR TOTE OF ESSENTIALS
Another nice gift idea for the camper is a basket of treasures. There are so many gadgets and gifts for the outdoor enthusiast, so why not put together a custom basket of what they can use. you can start with a cooler as a basket. The following are a few suggestions.
Flashlight or lantern, bug spray, wd40, firestarters, tablecloth, tablecloth clamps, napkins/paper towels, aim n flame lighter, pie iron, camper grill, marshmallows and roasting stick, can opener/ wine opener, bbq tools, foil grilling bags, deck of cards, games etc.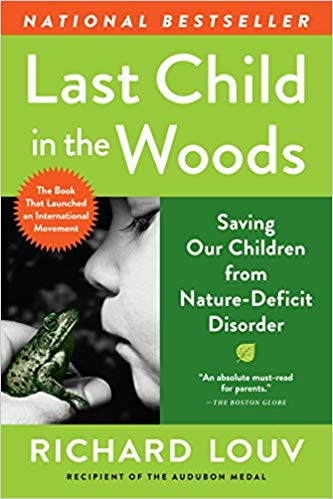 Last Child in the Woods: Saving Our Children From Nature-Deficit Disorder Paperback – April 22, 2008 by Richard Louv (Author)
https://tinyurl.com/lastchildinthewoodsbook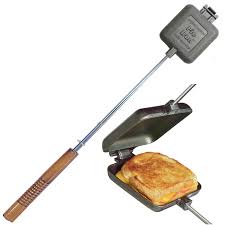 Square Pie Iron – Cast Iron
One can never go wrong with a pie iron for sandwiches as well as desserts! by Rome Industries
https://www.amazon.com/Rome-Industries-1705-Sandwich-Cooker/dp/B000FNLXWG?ref_=ast_bbp_dp&th=1&psc=1