I recently held a camp-in event at Clear Lake Campground and I enjoyed the environment. The campground owner/manager, Lisa Wilson, is impressive and strives to give each camper a positive experience. I was there on a Sunday night when people were arriving at 6:00 and even though the office was closed, I noticed she went out to greet and check-in all guests.
We are used to using "location, location, location," as the main criteria for booking travel. In this case I add, "campground host, campground host, campground host!" Lisa goes above and beyond in her role.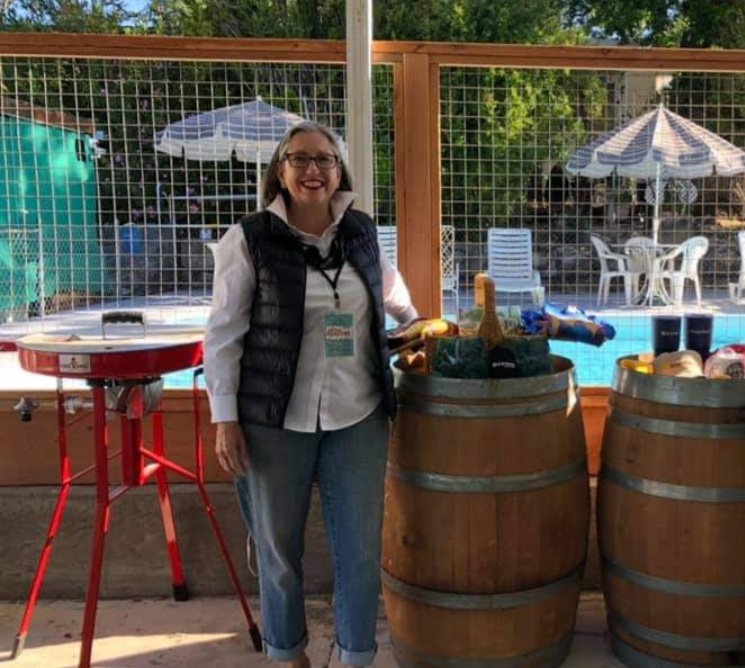 LOCATION: Clear Lake Campground
Please note: the campground is titled Clear Lake campground because it's located in Clearlake, California. However, it's important to note when booking your site, "waterfront" campsites ARE NOT sites on the lake. A more appropriate term might be "creek front" because Cache Creek borders this campground and is the only outlet of Clear Lake. There is no lake access from this campground and I want to be sure you have realistic expectations.
Off Highway 53: 7805 Cache Creek Way, Clearlake, CA 95422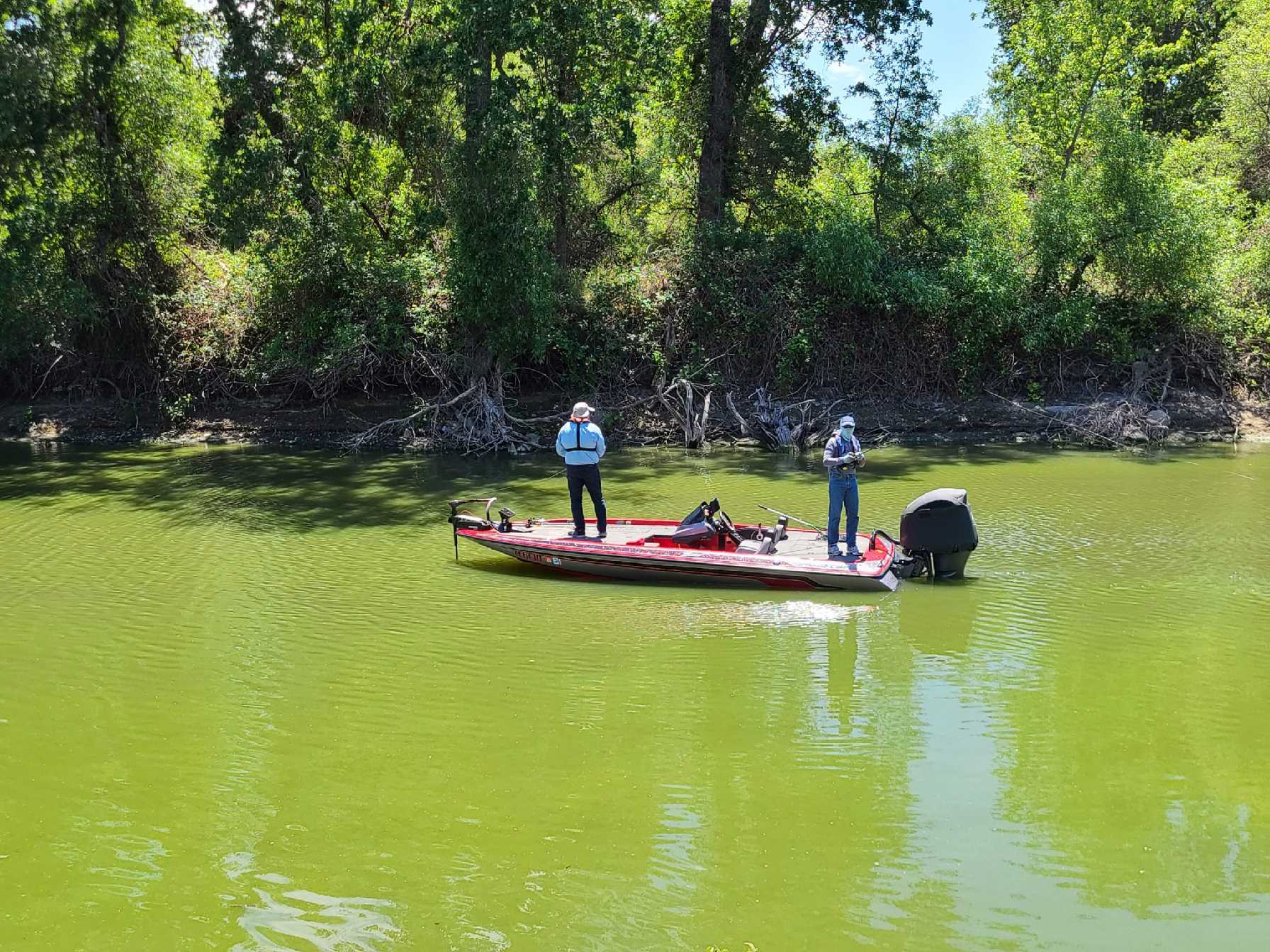 SITES:
Canvas Bell Tents available: $80.00 nightly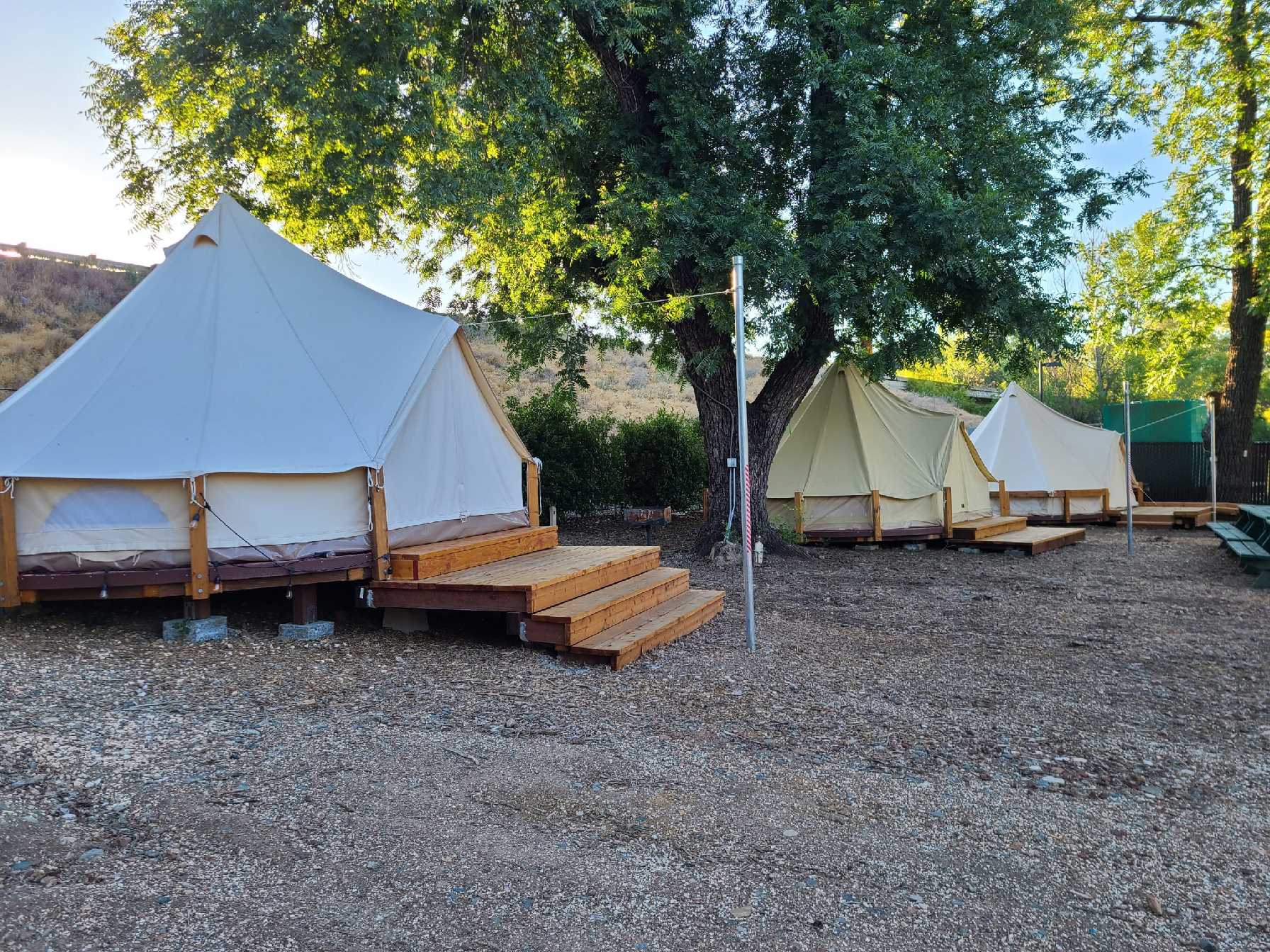 Back-in Sites that border Cache Creek: $52 nightly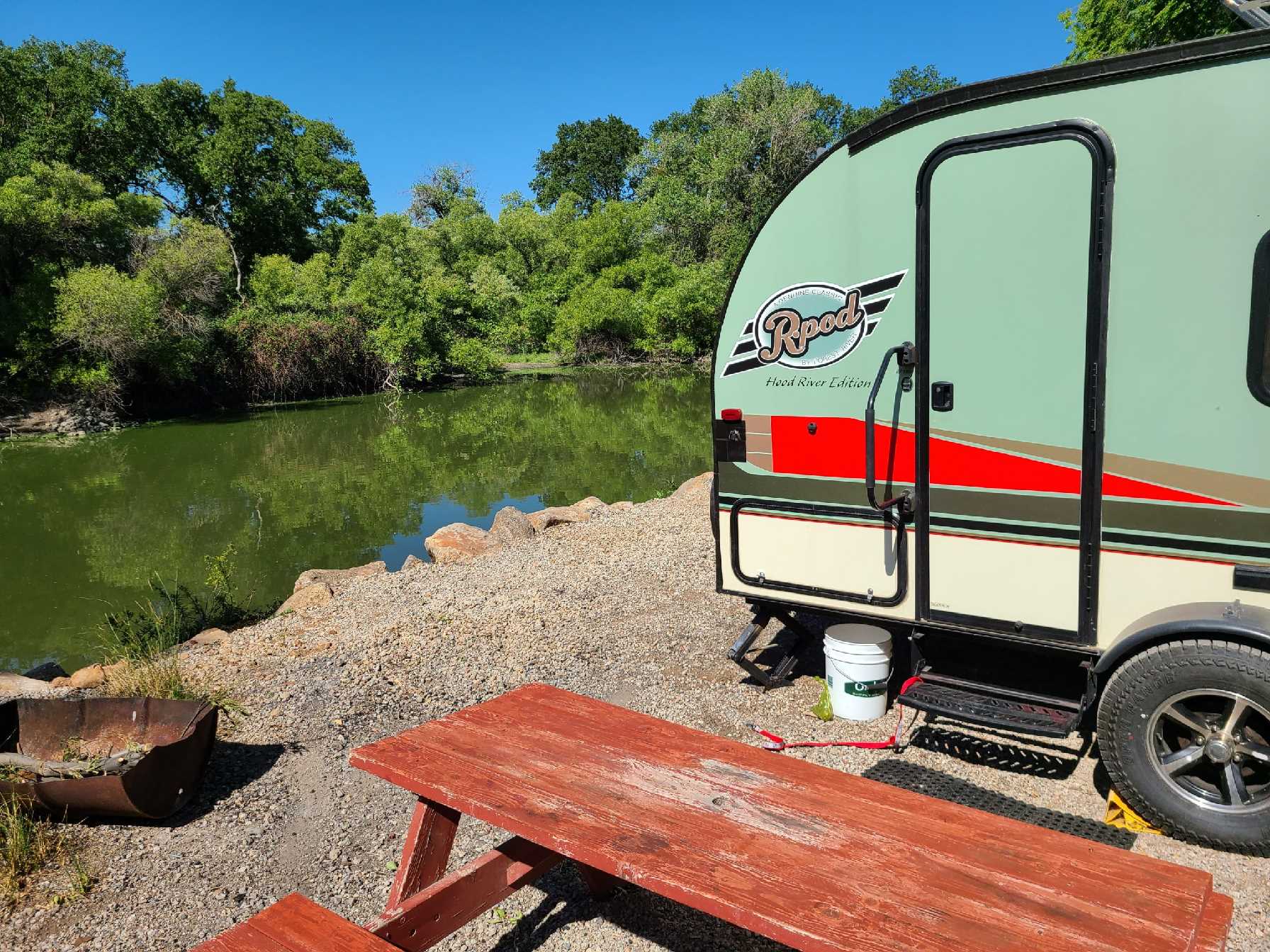 Tents are allowed in some of the creek-side sites with electricity: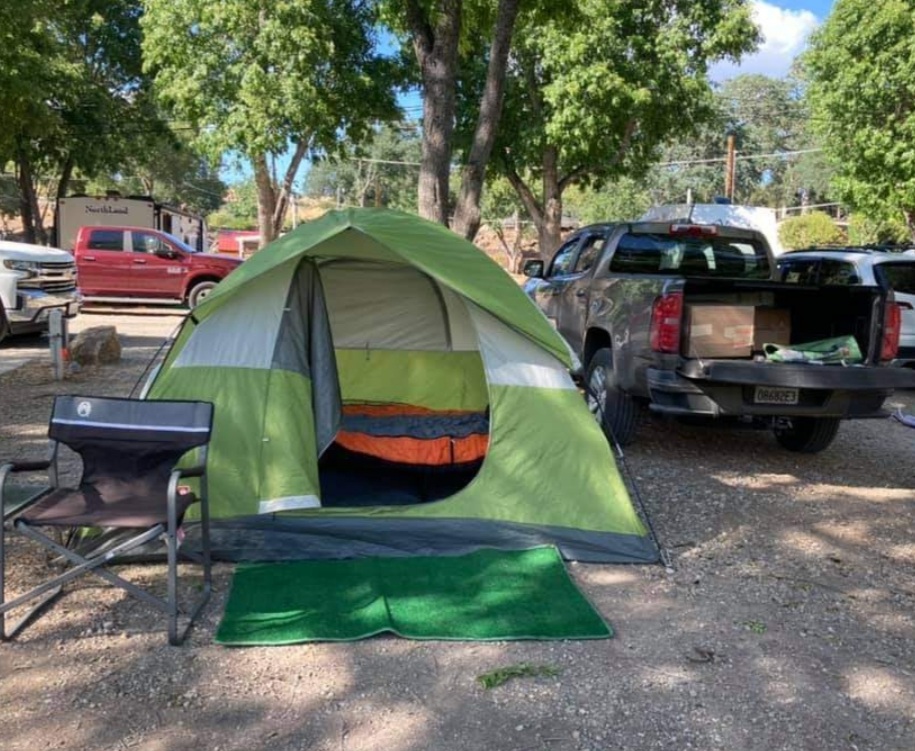 There are also tent sites available without electric, water only: $45 nightly
Standard back-in sites (not next to the creek): $47 nightly
Pull-through sites: $47 nightly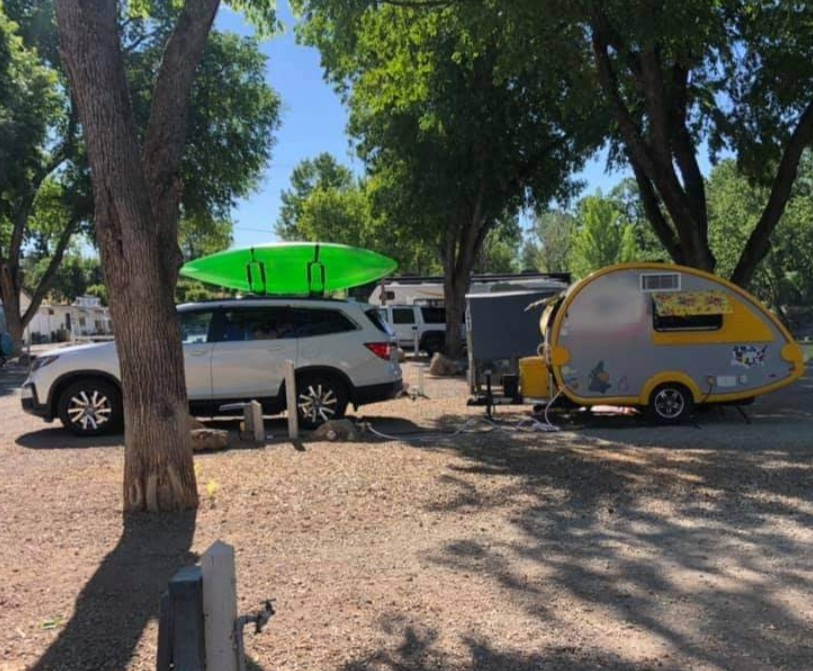 There are also mobile homes and vintage trailers available for rent. See website for current pricing on those options.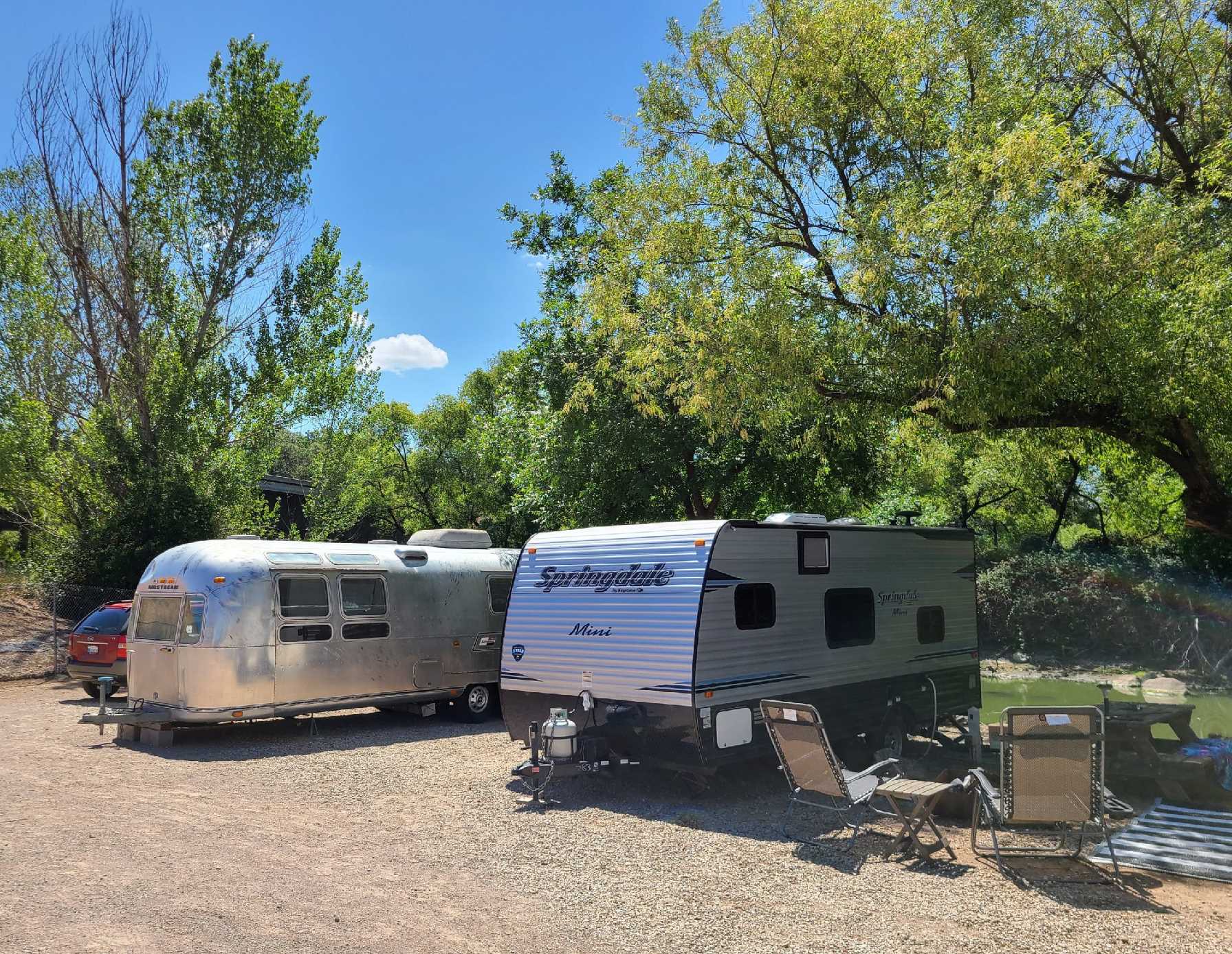 AMENITIES:
Playground that includes a ping pong table! (I love playing ping pong).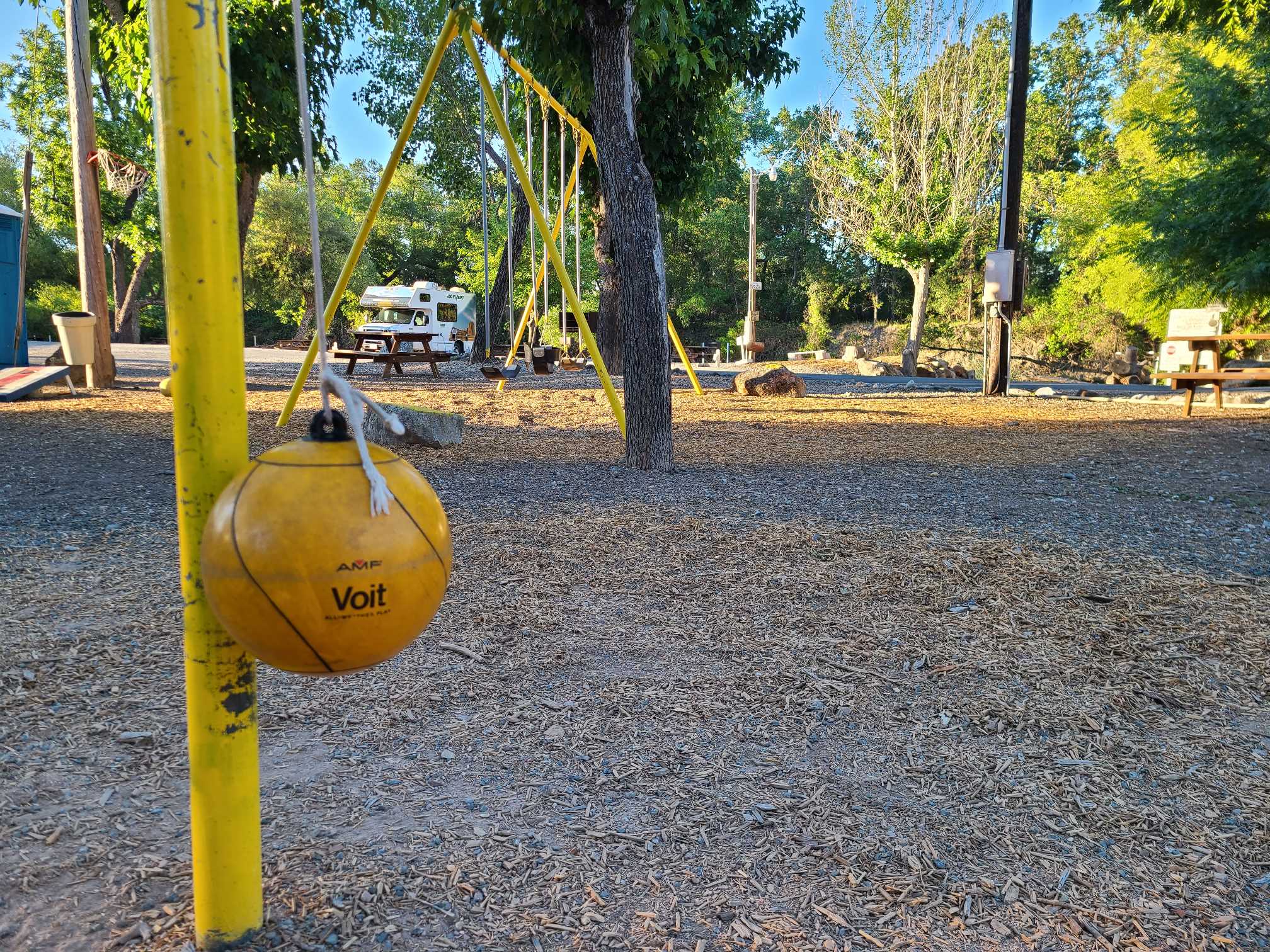 Swimming pool that is kept very clean. Please note: there are security cameras in the pool area to monitor activities and ensure guest safety.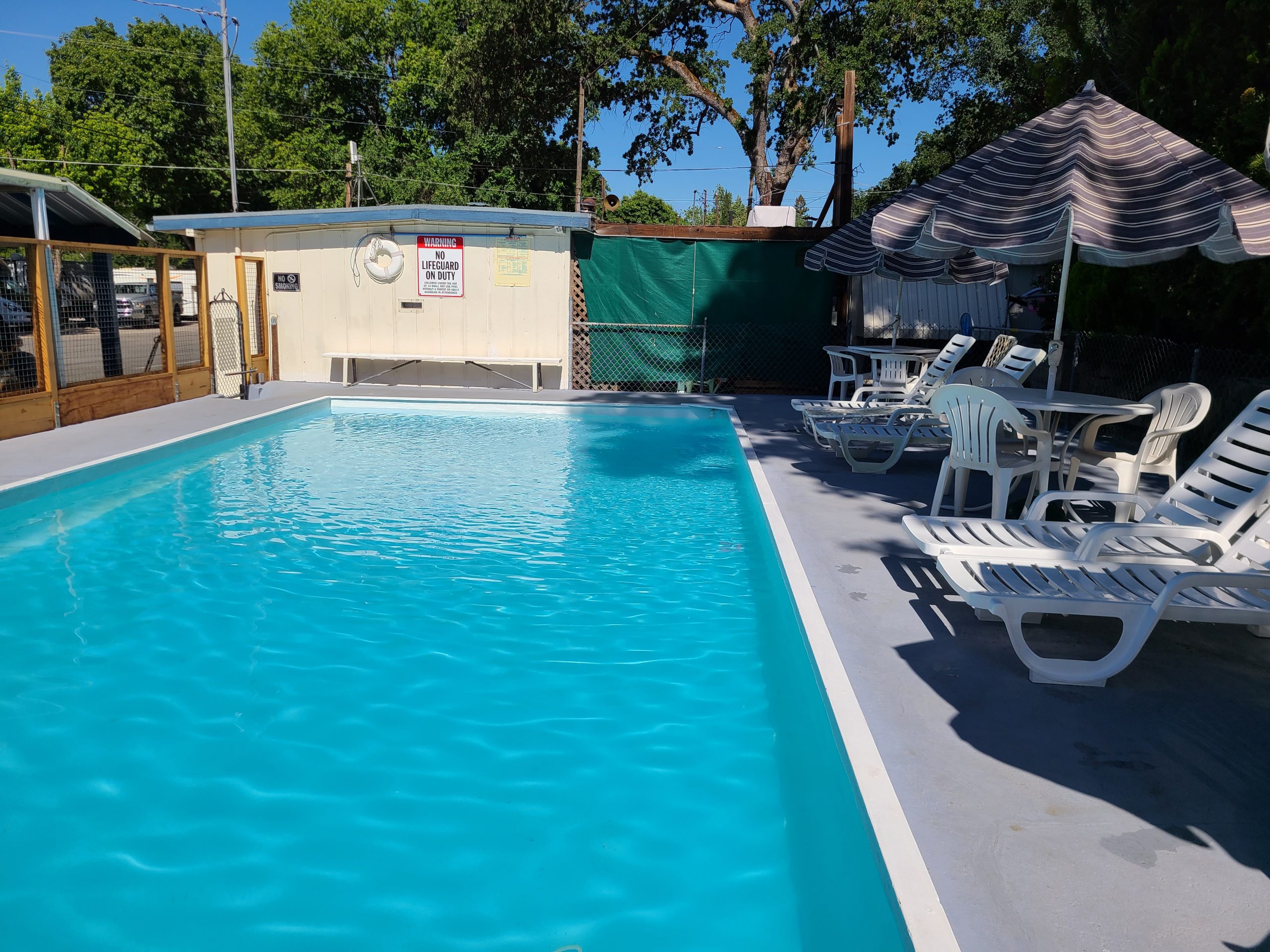 Boat and kayak rentals with a launch ramp right there at the campground.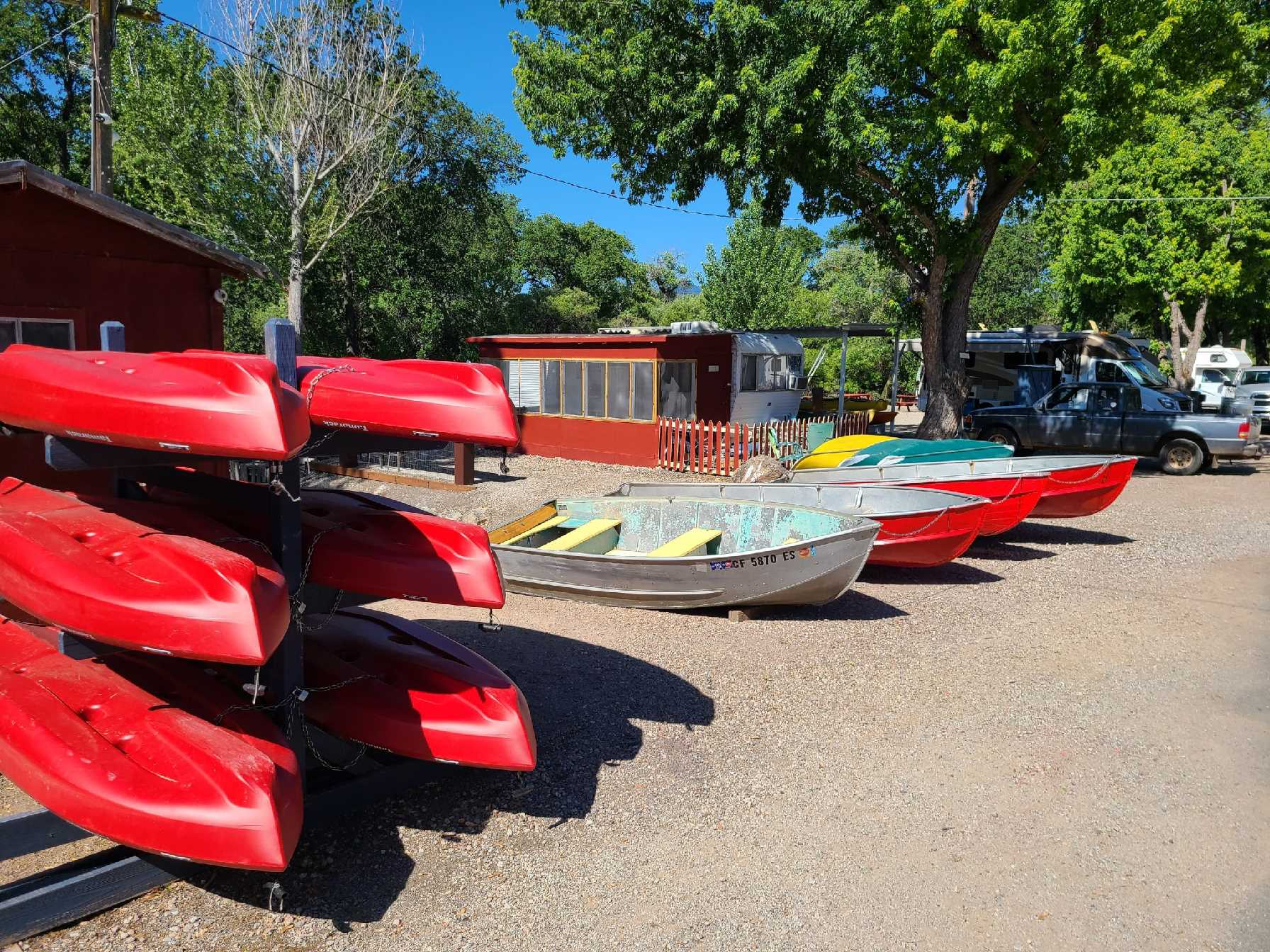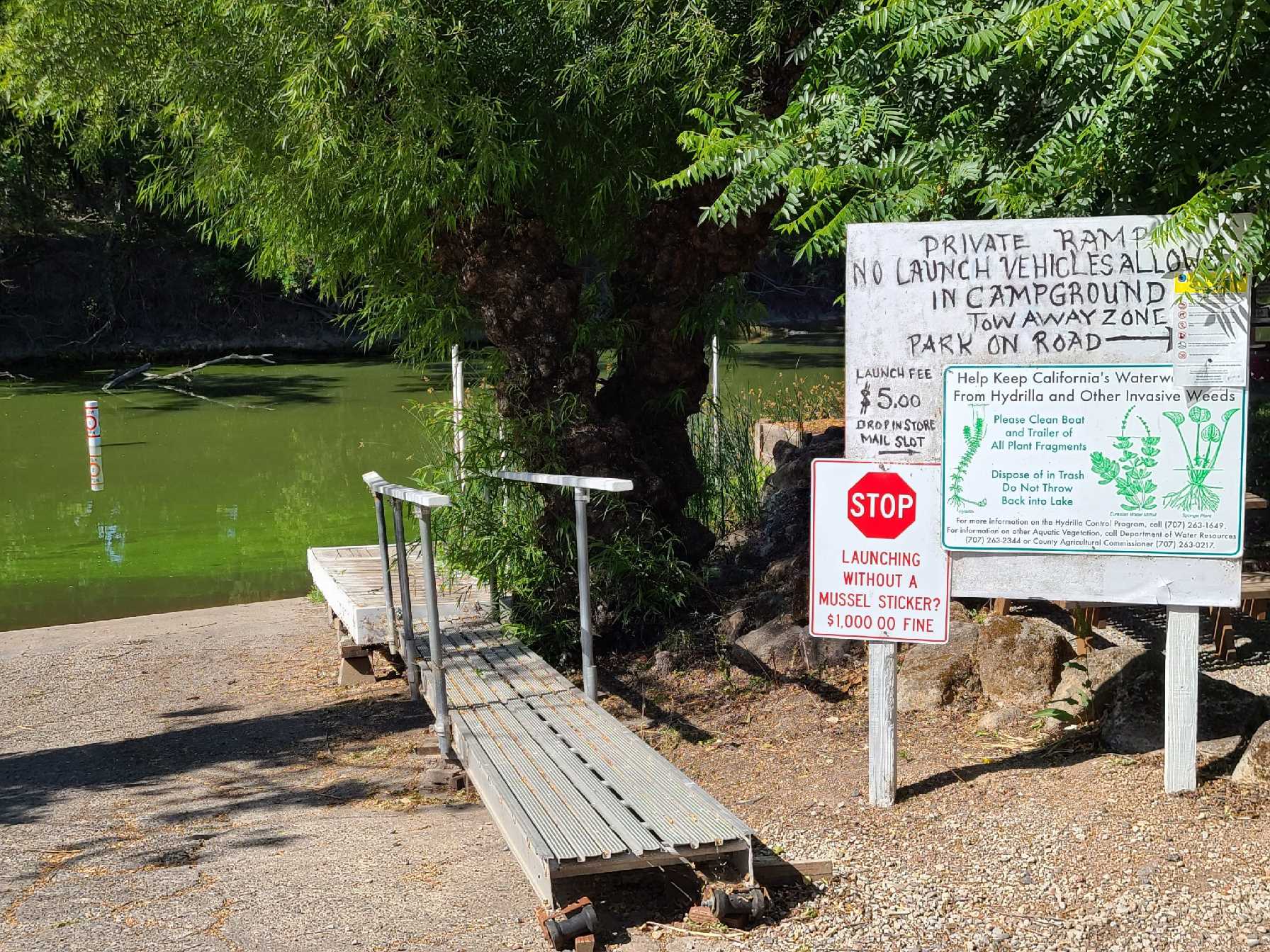 Patio area for group gatherings – this is where we held our RV Basics training.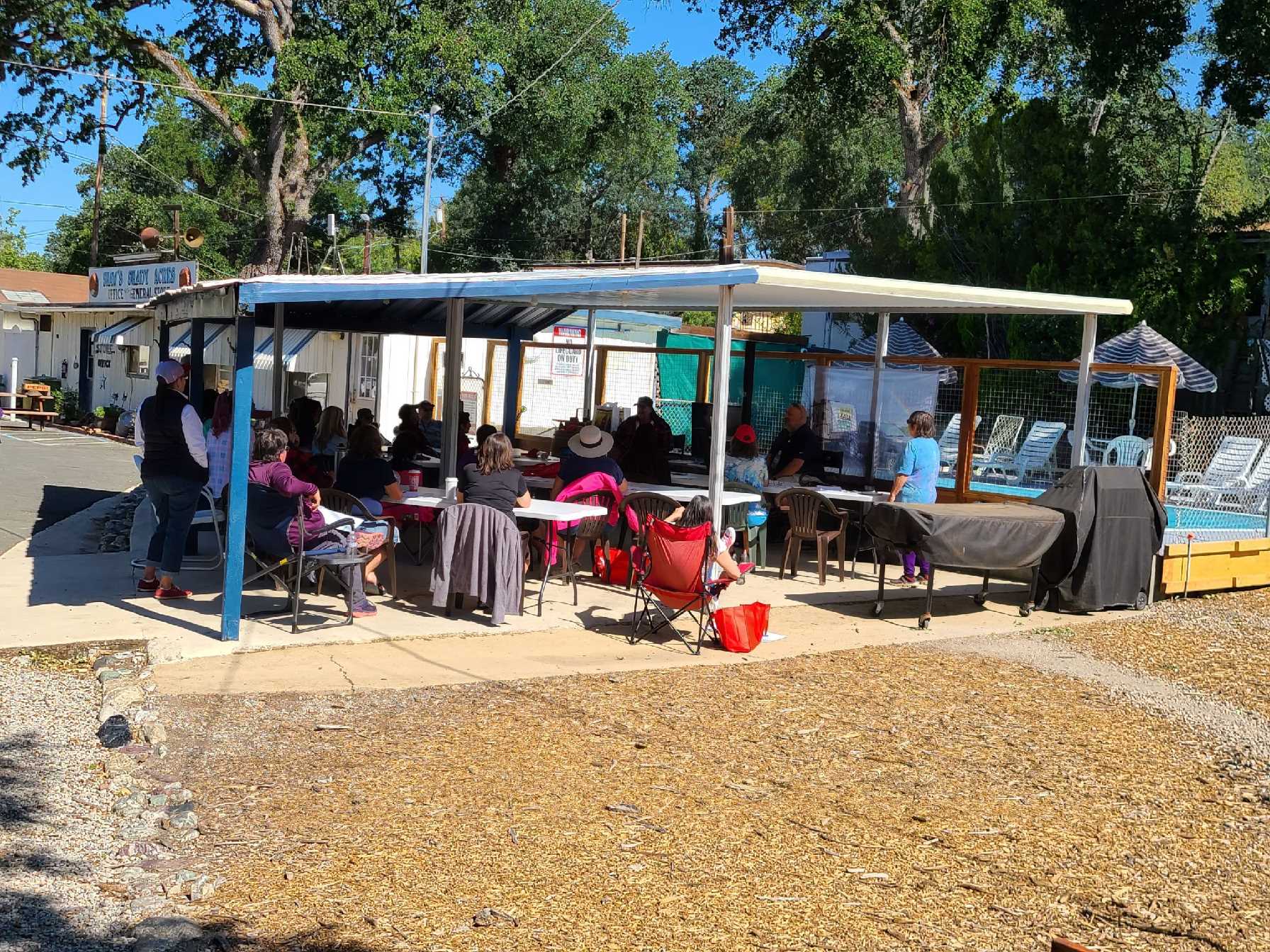 Small, on-site store where you can purchase ice, beverages, snacks and souvenirs.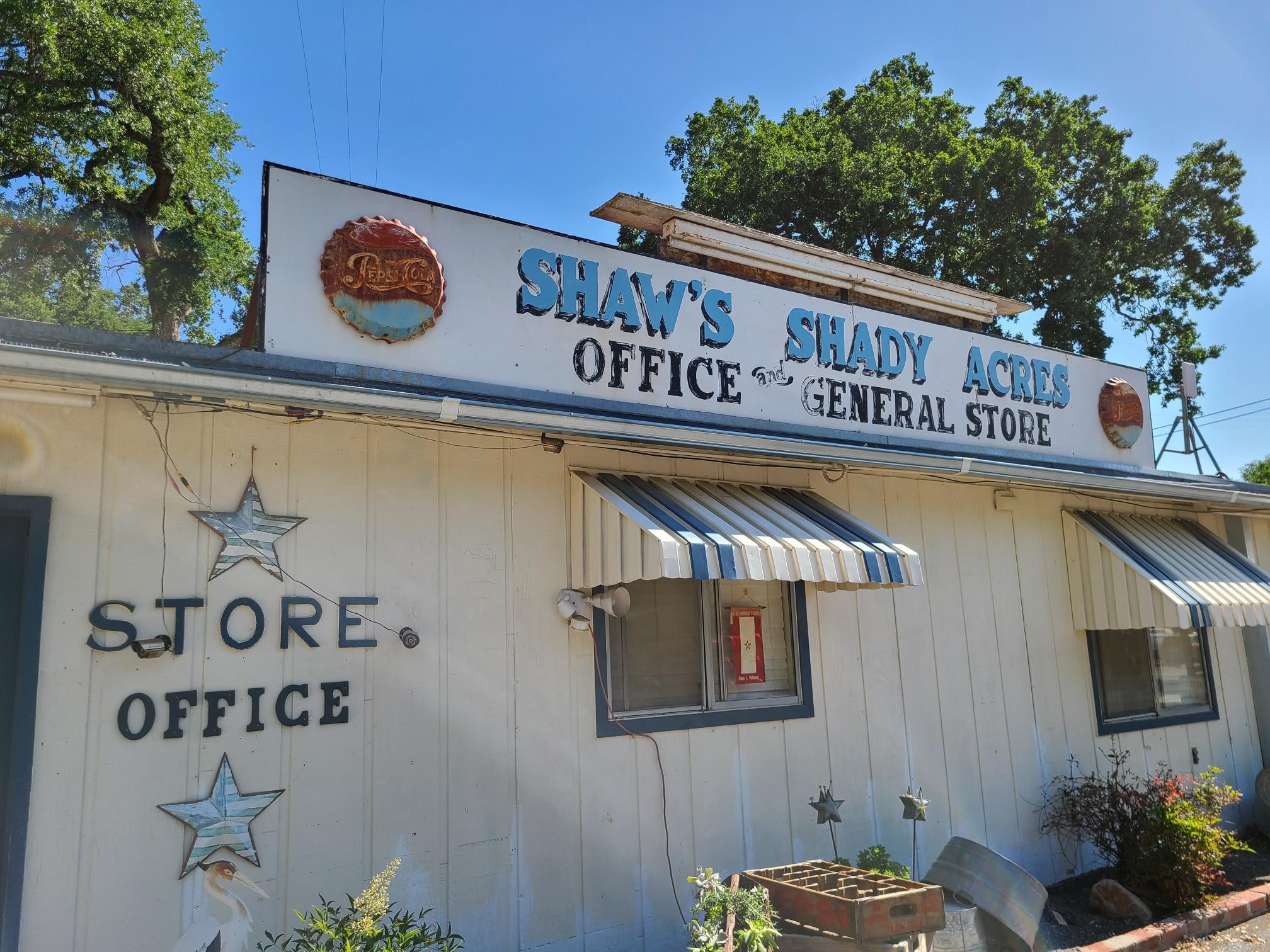 TIPS FOR FIRST TIME VISITORS:
This campground is not for everyone. It was built in the 1950's and taken over by the current family in the 1980's. People who prefer all modern amenities and fancy new everything are not the ideal camper for this location.
The ideal camper for this location appreciates the feeling of stepping back in time. For example, I smiled with warm thoughts of my parents when I saw they stock Oly beer: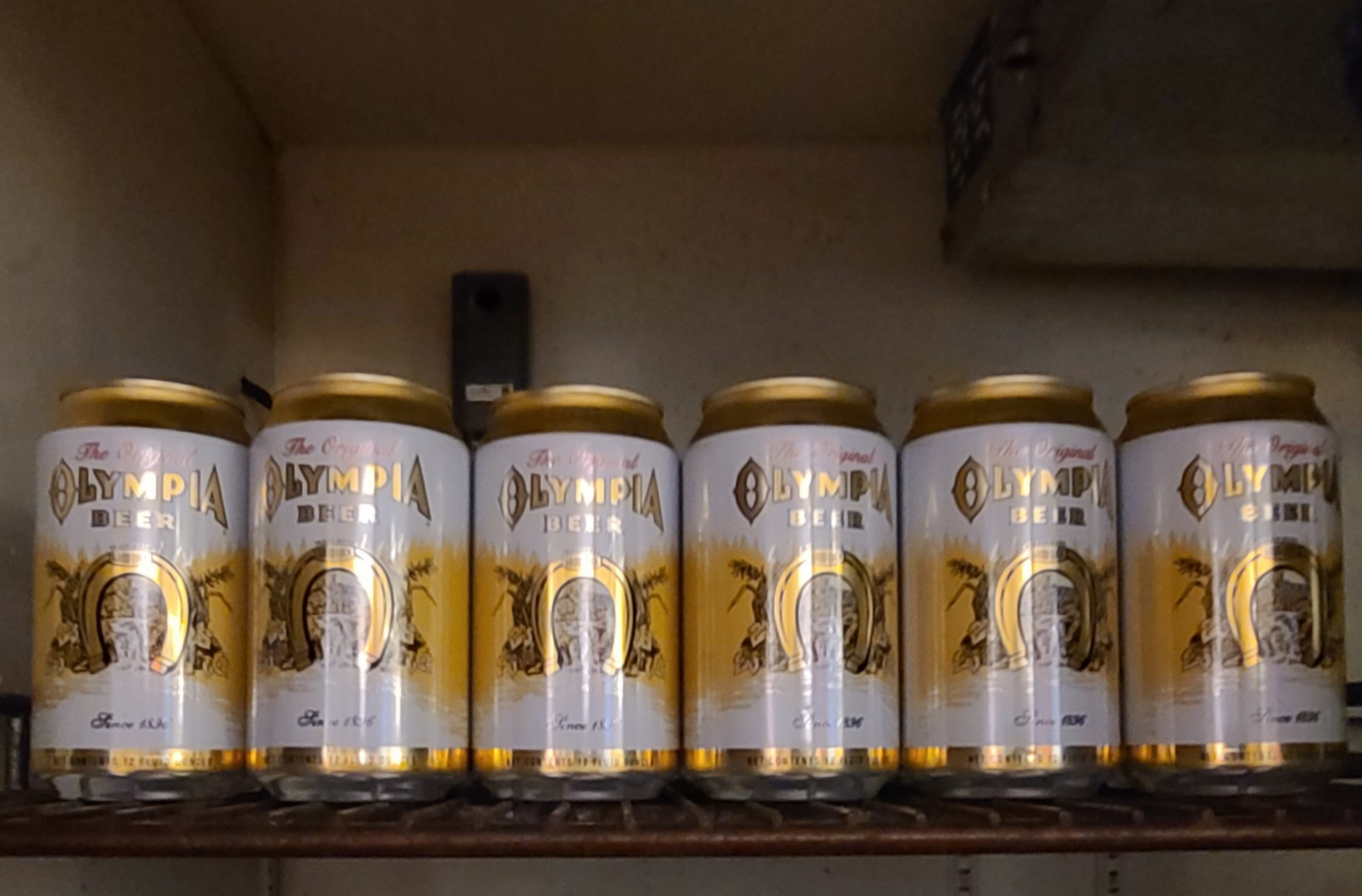 There are vintage touches in every aspect: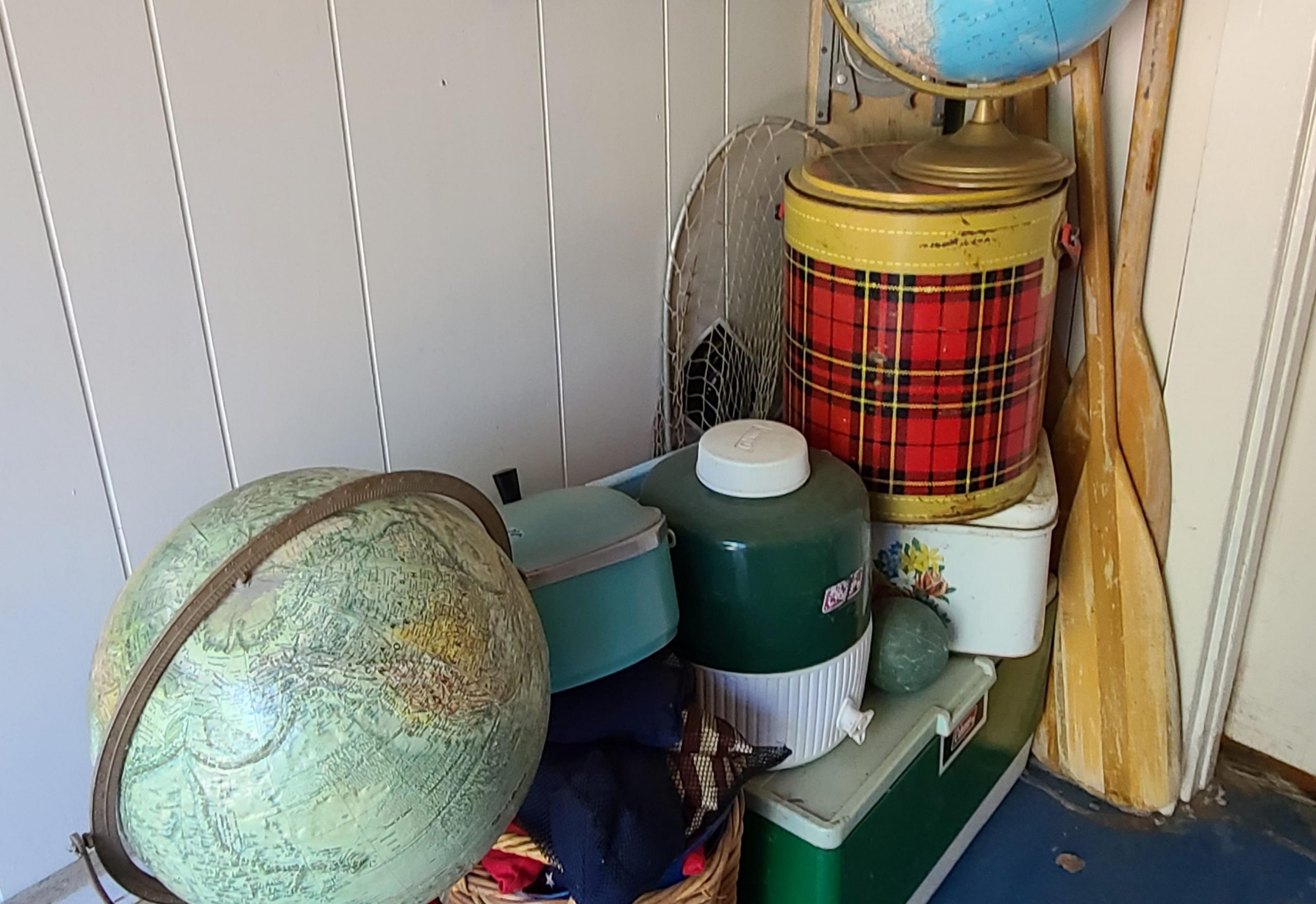 The shower house and laundry are also a step back in time. The family works hard to keep everything clean. The fixtures and buildings are old and if you can appreciate the history of a location like this, you will enjoy your stay.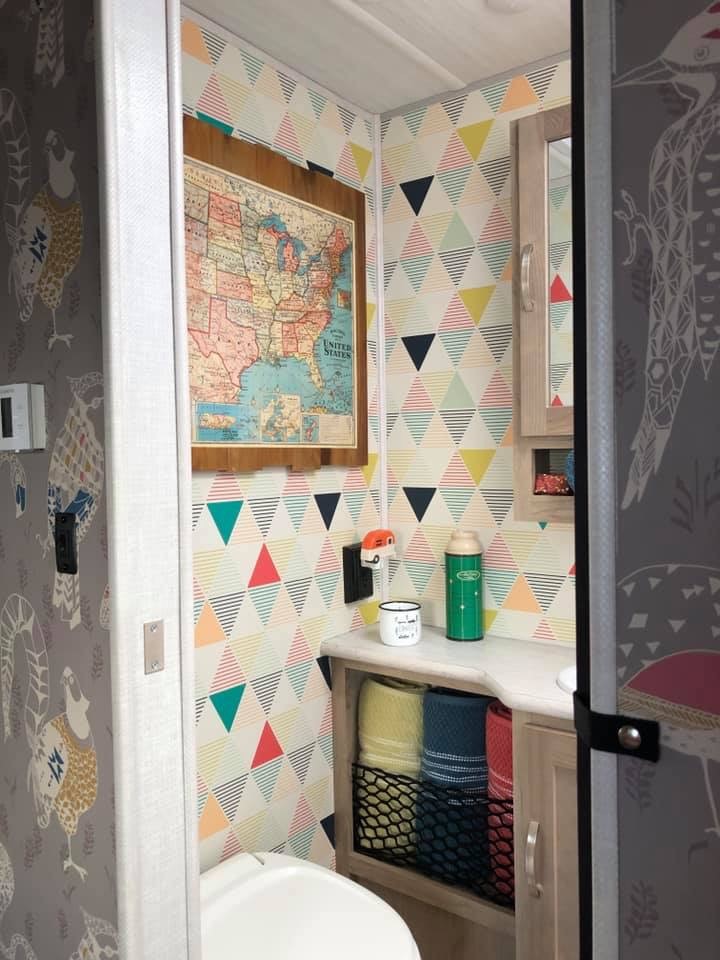 When I was here, I needed a day to do nothing other than stare at the bird and wild life on the creek. Running my AC (I like full hook-ups) with a view of the creek, I was able to enjoy exactly the day I needed. Jade was also entertained as the gigantic carp broke the surface of the creek in their mating ritual, the Grebes and ducks paddled past, the raccoons and deer visited the waters edge, and the fishermen went by.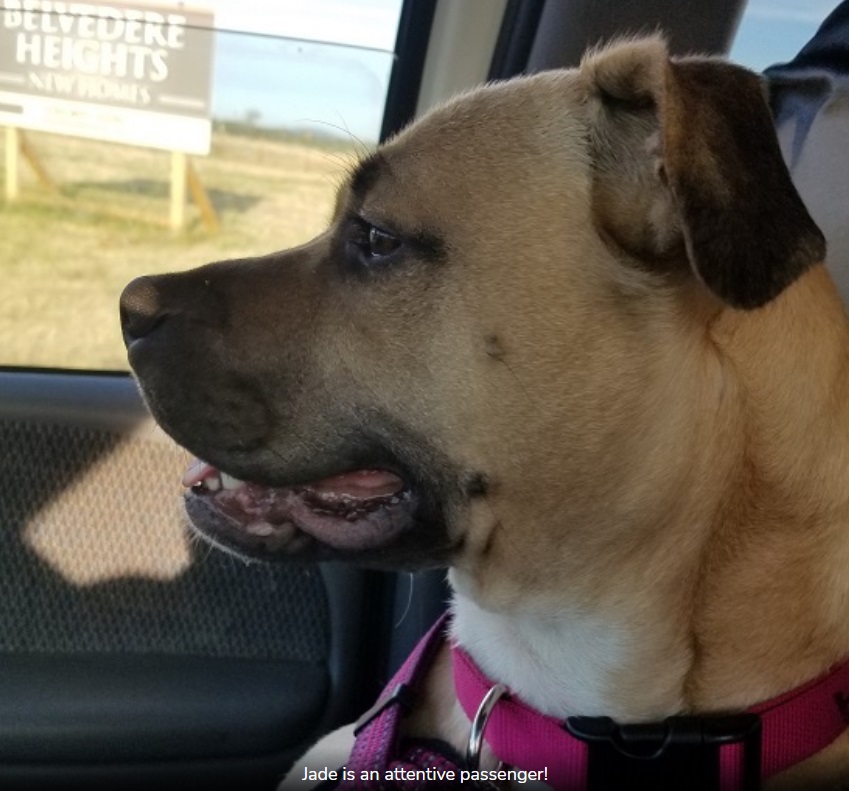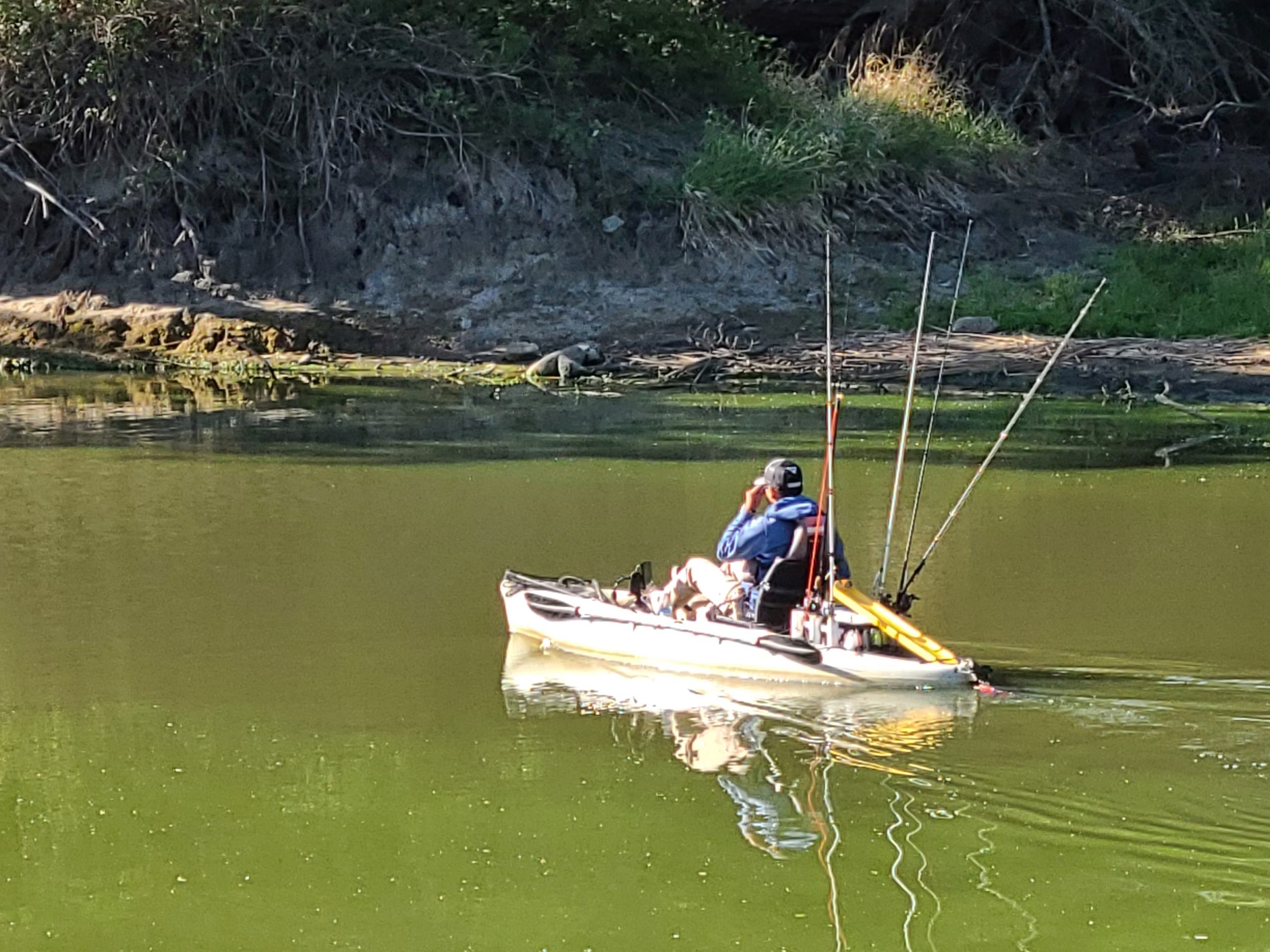 In years when we haven't had much rain, it's probably best to camp here early in the season. Later in the year water levels will decline and the creek environment will not be at its best. Some people don't like the smell of a creek with varying levels of movement, and some people think of that smell with fond memories.
ACTIVITIES:
Birding, fishing, and kayaking are primary activities at this campground. Other activities are accessible in the Clearlake area.
I look forward to my next visit to Clear Lake Campground!
Visit the Clear Lake Campground website for more information: https://www.campclearlake.com/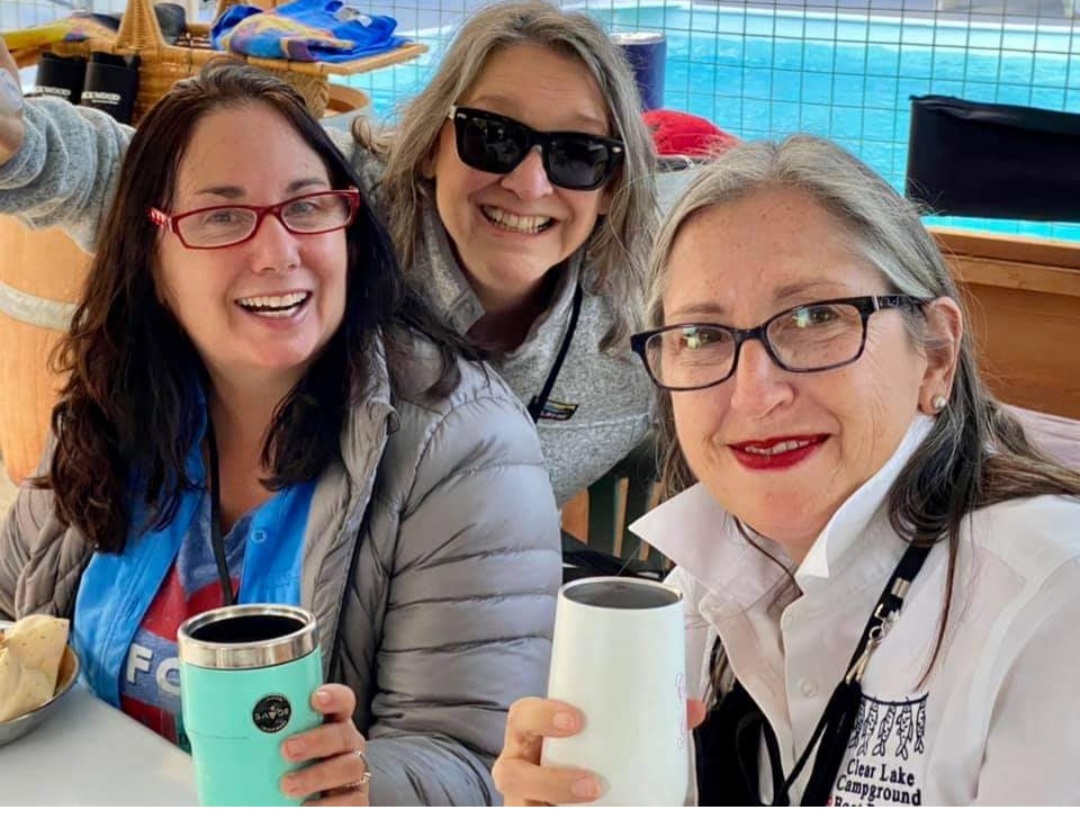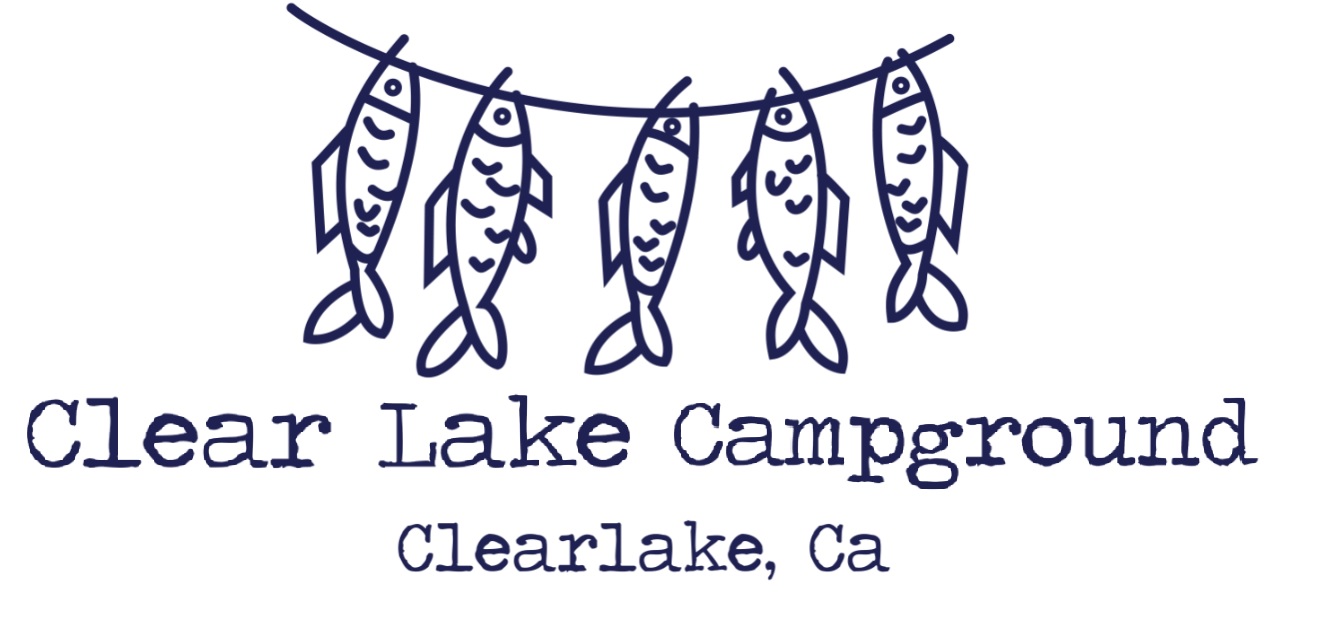 Article written by: Catherine Goggia, Northern California Chapter Guide
Most of the photos are mine, and I appreciate those of you who took photos at our Girl Camper event that are also shared in this article! Thank you!
To see the complete list of my articles, click here: https://girlcamper.com/northern-california/articles/
Do you travel often or tend to take long trips? Let RV Trip Wizard be your trip-planning copilot, telling you where the campgrounds and RV parks are that will accommodate your RV, trailer, or tent – plus get a free RV Life GPS account: https://www.rvtripwizard.com/#5ff359c12459b
My laptop for working on the road: Light and Powerful Laptop
Follow the Girl Camper Northern California page: Girl Camper Northern California
Subscribe to Girl Camper Magazine here! Award Winning Design
Check out upcoming Girl Camper Events – you can attend events in any chapter! https://girlcamper.com/events/