When our campground closes, the work begins. In my family owned and operated campground, "closed for the season" means no campers are around, not the work is done. Some chores can not be done during the season. Often customers think when we close, we have the winter off with nothing to do. I want to share some of the things that go on after you leave for the season.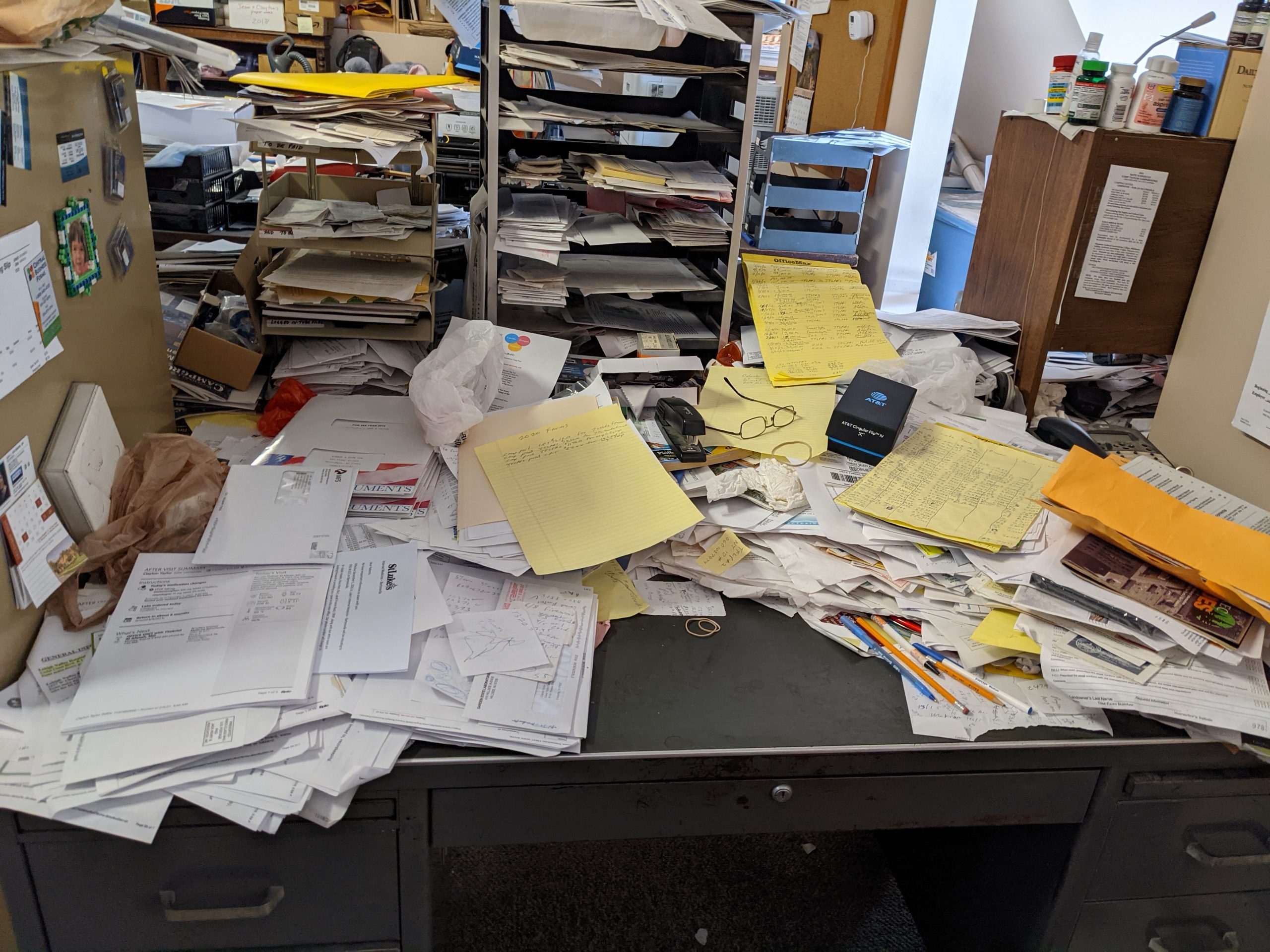 Paperwork is set aside during the season because we were too busy dealing with customers. But before that is tackled, there is maintenance on equipment & buildings. Loose items such as trash cans must be secured so they do not blow away. Dozens of seasonal campers must be winterized, as well as rental cabins and RVs. We rent a large a compressor to shut down the water system. More than three miles of lines must be blown out and sealed for the winter.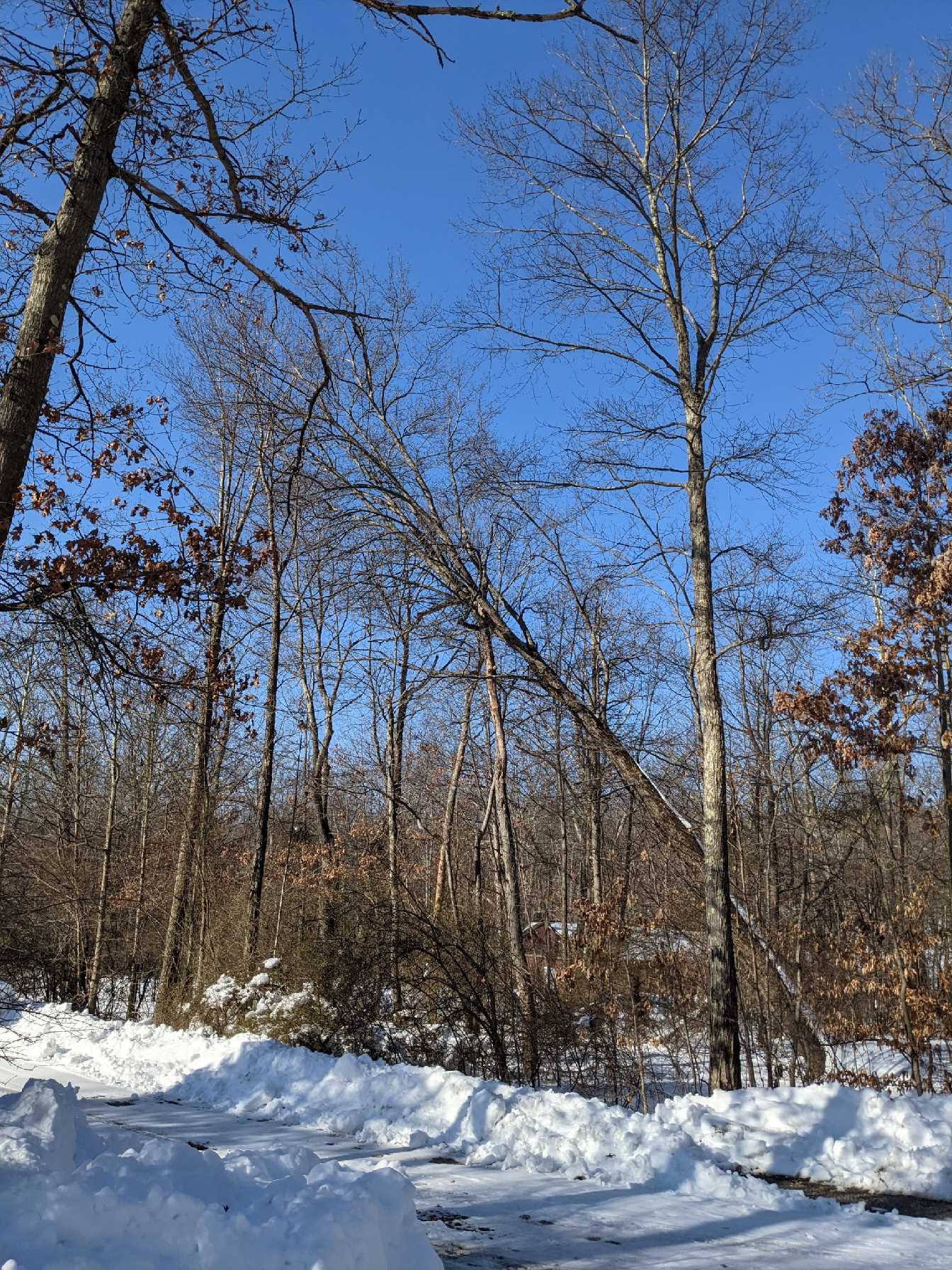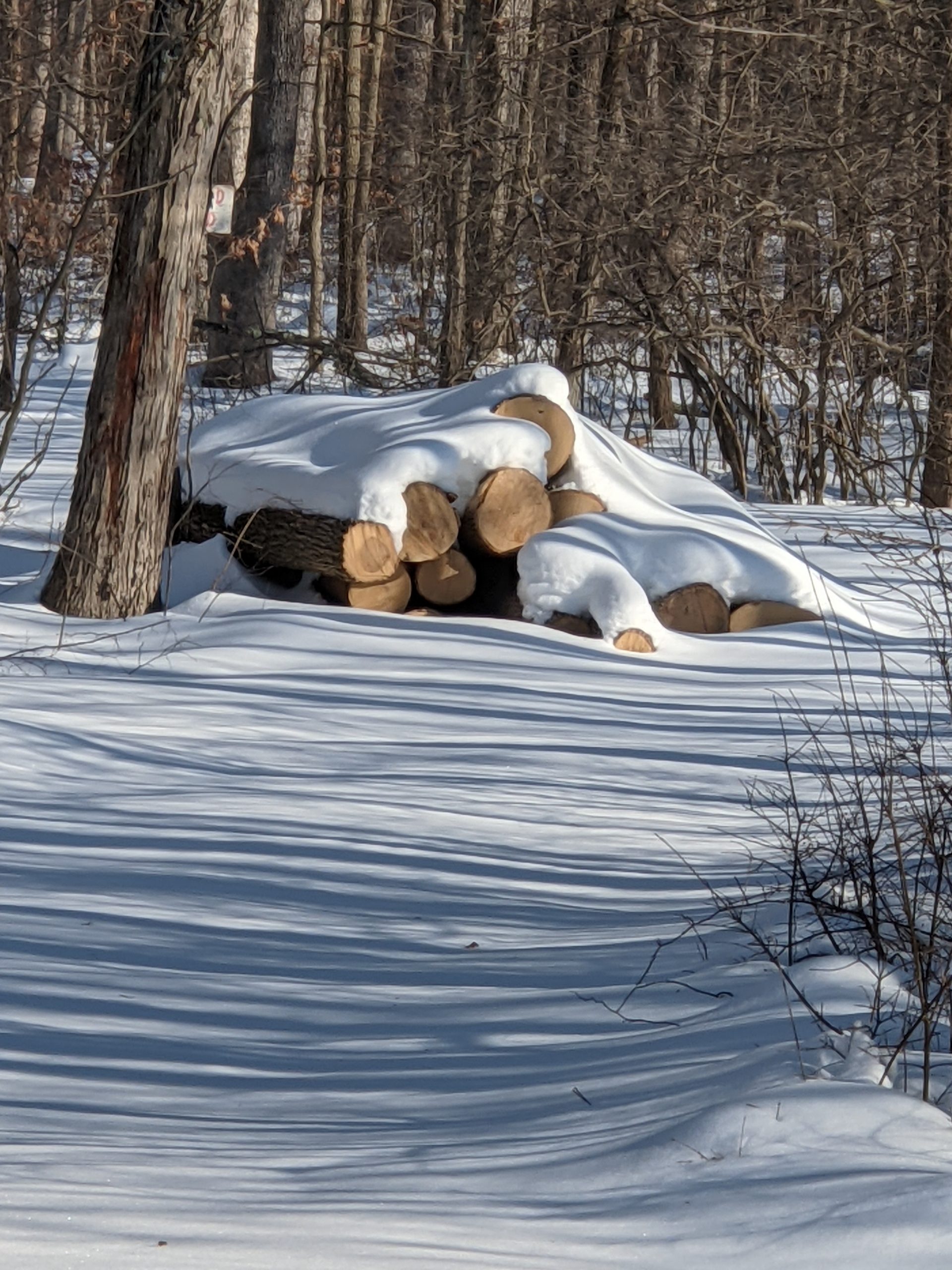 Snow is not our friend
Inclement weather can slow down progress while doing more damage. When you think things are going along on schedule, a storm could set you back days, weeks and sometimes more. Cleaning up and repairing the damage interrupts a lot of planning.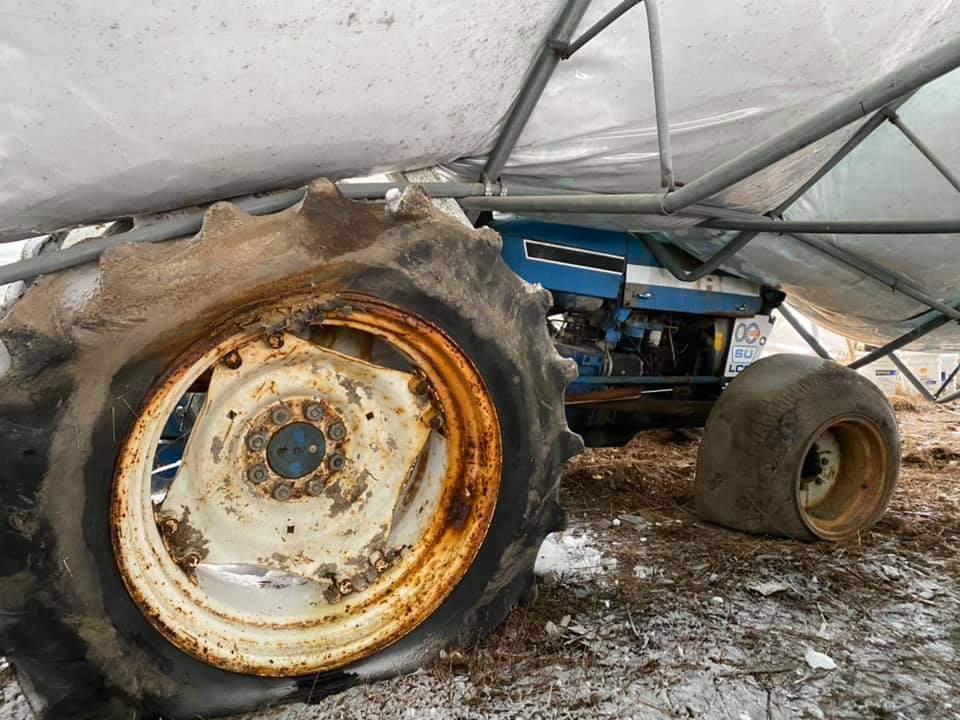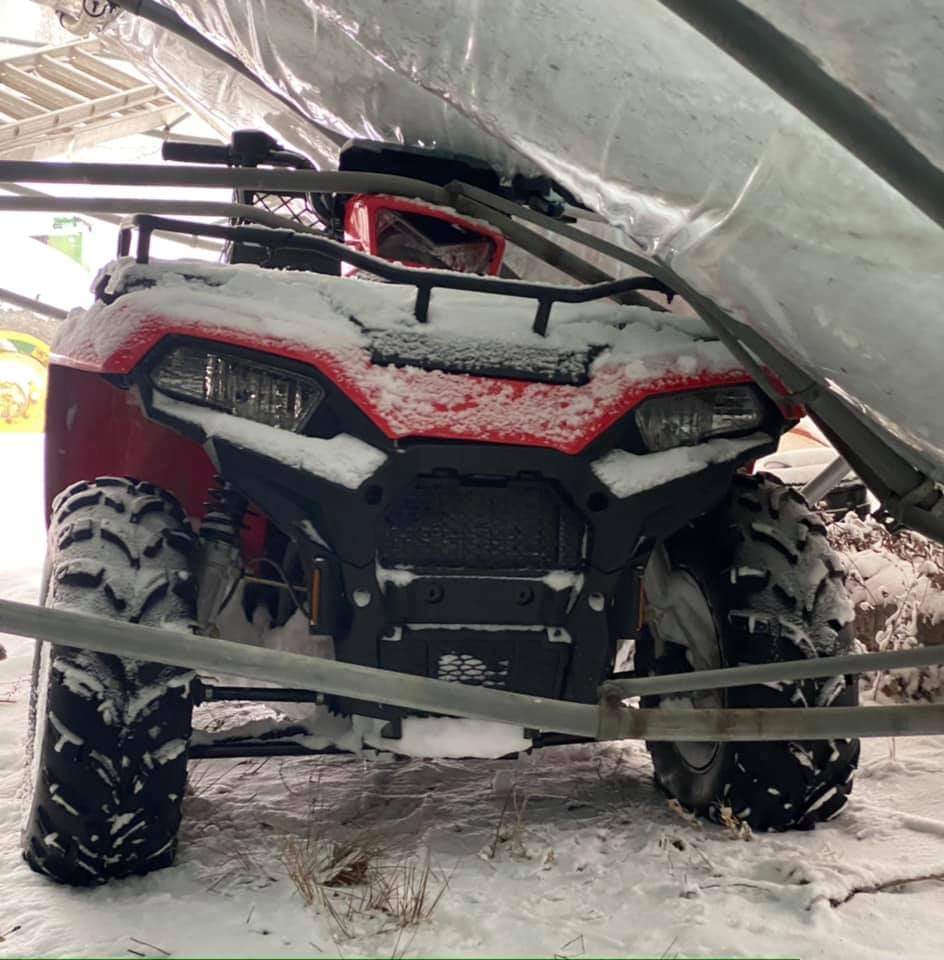 The pandemic also had an effect
Because of Covid 19 this year, gift and trade shows were cancelled or not attended. Store inventory must be replenished. A lot of time is spent doing inventory, putting in re-orders and looking for new products to carry or deciding which products should be discontinued. If you have a small, limited inventory it isn't a big deal. Our store has more than 5,000 different items so it can be time consuming.
This year due to the pandemic, we have had more time than usual. Ordinarily, the gift shop would be open Tuesday through Sunday, because the we had to register wolf watchers. The store was open and they would often come in to shop afterwards. However, registration must now be in advance over the internet. Instead of the 200 people per watch, they are reduced to 25 or so per watch. It is no longer feasible to pay employees for the store on the chance one or two persons may want to come in and spend a few dollars. Therefore, at this time there is only myself, my son and my husband and are closed to the public completely.
There's more to do than answer phones
Re-printing handouts such as campground maps, hiking & fishing maps, as well as informational handouts keeps our copier humming. We try to firm up an activity schedule for each weekend of the season. Due to Covid 19, large gatherings are prohibited. Activities such as treasure hunts need to be devised so that campers can participate on individual levels.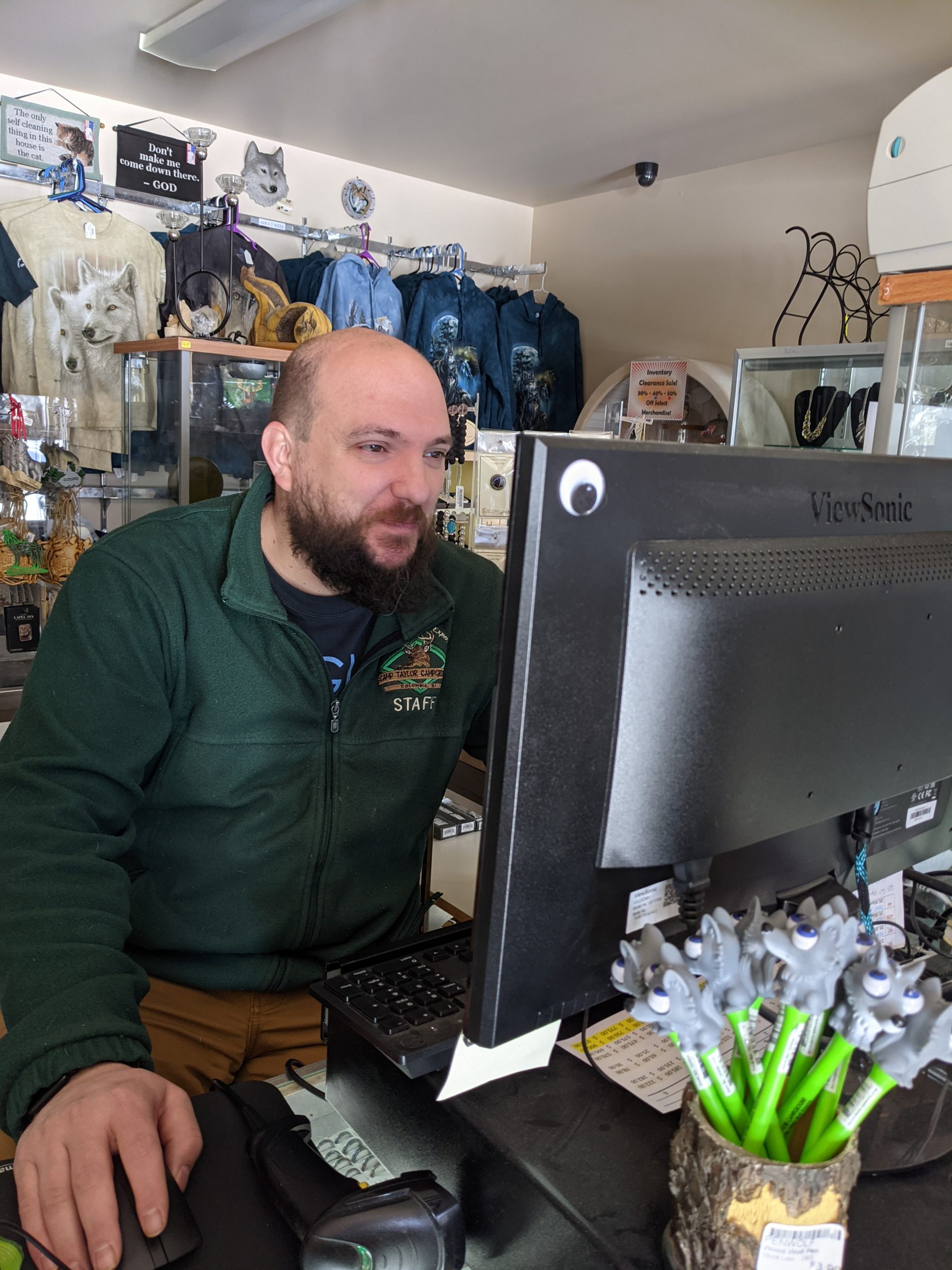 Updates on the website need to be made. And as we get closer to opening, there is cleaning, cleaning, cleaning. Not just restrooms, but the office and store. Every item must be dusted and wiped. It is amazing how dirty things get when they are left sitting untouched. Someone also needs to answer phones and take reservations.
We do get more time to spend at home
I do have to say that the winter months we enjoy dinner at home and relax in the evenings. WE spend time in the house other than just to sleep. Initially, making dinner at home was frustrating because most of our supplies had migrated up to the kitchen at the office. There were times I had to make three trips back and forth looking for a pot, and various spices before the meal could be complete.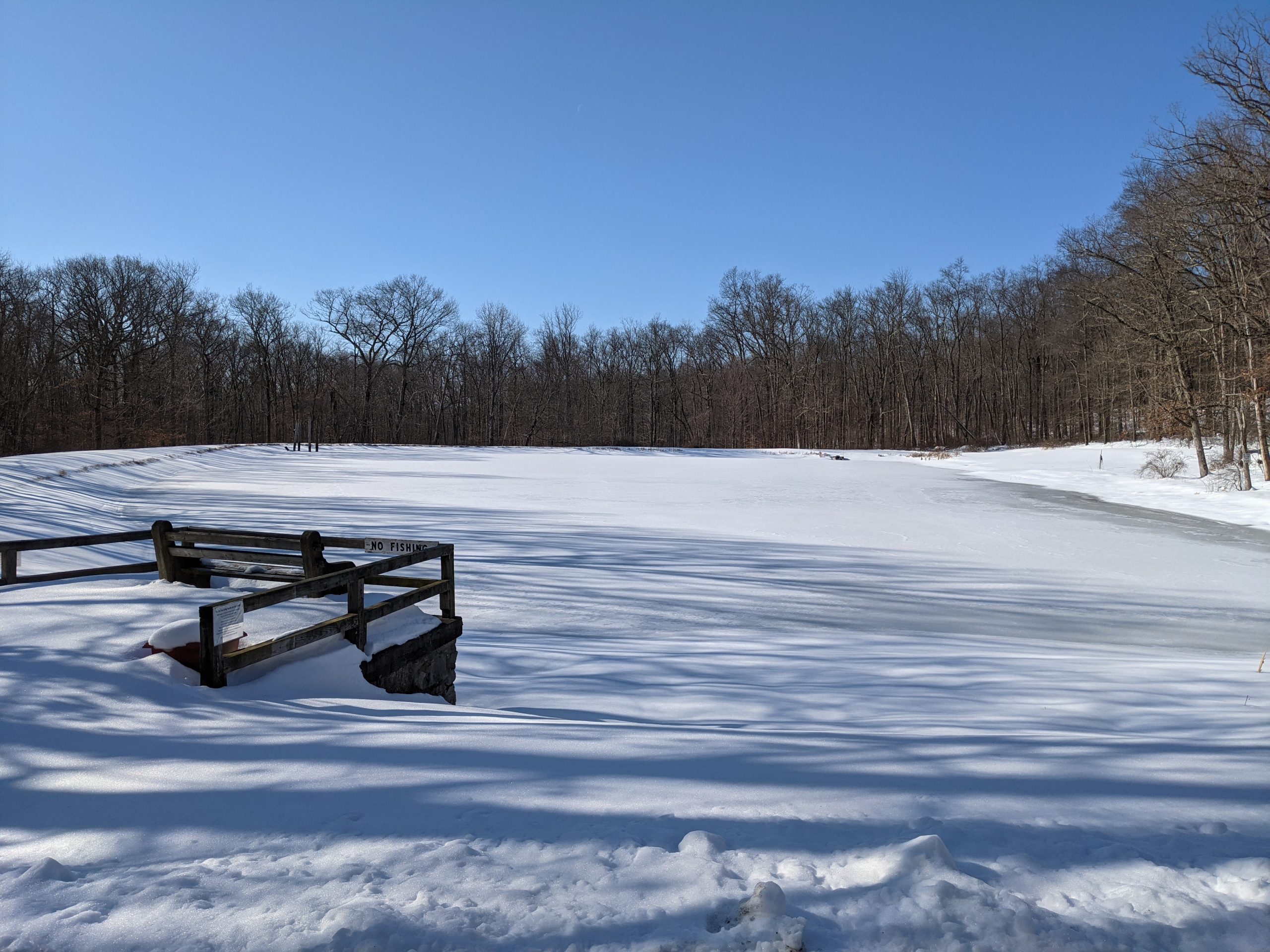 Spring begins a new season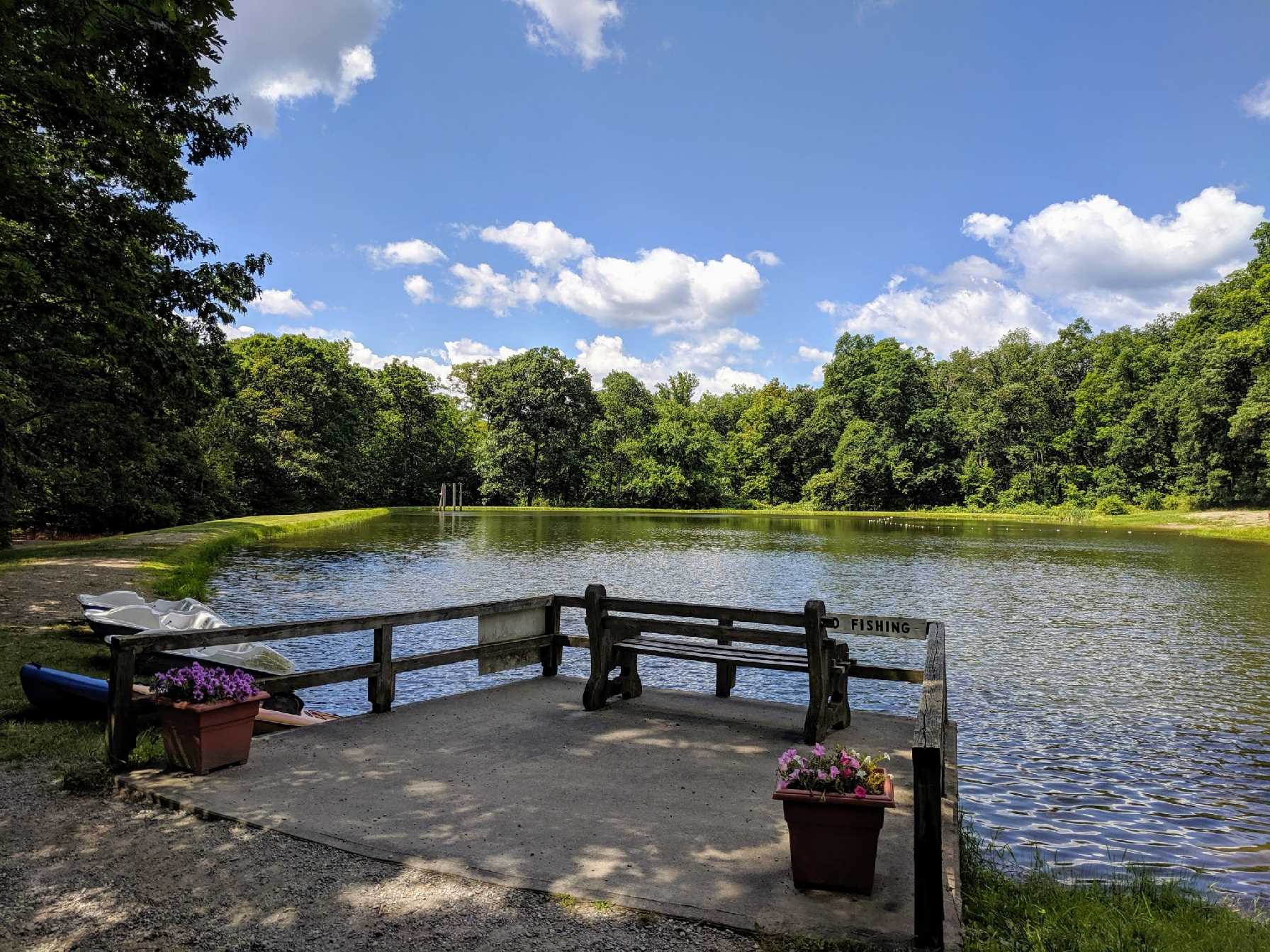 As we get closer to opening this spring, and all the snow is gone, all the rock fire rings in each site must be removed. The leaves must be raked or blown away and each site will have a new metal fire ring with a grate. All the trash cans will be put at the sites and we will welcome the new season of campers. Hopefully by then, some of the covid restrictions will be lifted and things will begin to return to how they used to be. But even if that isn't the case, camping is still the best way to keep socially distanced and enjoy the great outdoors that we all love so much. I look forward to seeing you all in the upcoming season. Stay well!