The second of the two Colorado National Historic Sites I will be featuring is the Sand Creek Massacre National Historic Site which is located in Kiowa County Colorado near the town of Eades.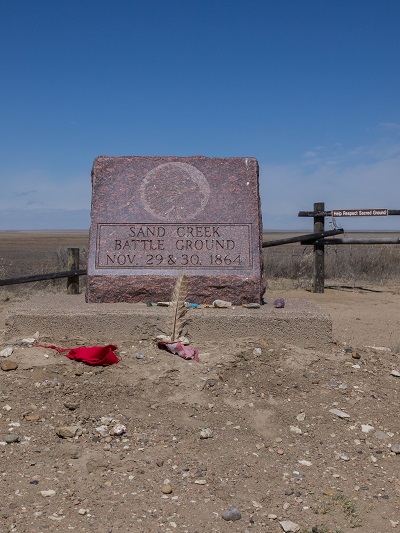 History of Sand Creek Massacre
At dawn on November 29, 1864 the US Volunteer Soldiers led by Colonel John M. Chivington attacked a village of about 750 Cheyenne and Arapaho Indians along Sand Creek in southeaster Colorado Territory.
Over the course of 8 hours the troops killed almost 230 Cheyenne and Arapaho, mostly women, children and the elderly. The barbaric events of November 29th are known as one of the most emotionally charged and controversial events in American history.
Designation as a National Historic Site
The Sand Creek Massacre National Historic Site was established in 2007 to preserve and protect the cultural landscape of the massacre, enhance public understanding and minimize similar incidents in the future.
What to Expect Today
Today, Park Ranger Interpreters offer 15-30 minute talks and guided tours. There is also a visitor contact station and two bookstores at the site.
History buffs will find this site fascinating and it's an excellent place to take children to learn about Colorado history with Native Americans.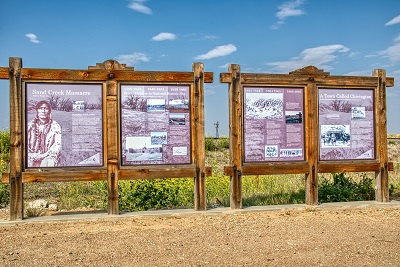 Plan your visit
The site is open year-round, Thursday – Monday. You can click here to plan your visit:
https://www.nps.gov/sand/learn/historyculture/index.htm
Deanne Kelly
Girl Camper Guide – Colorado
Contributing Editor/Writer/Photographer
3783 Golden Eagle Drive
Dacono, CO 80514
303-810-4256
Follow me on my Facebook Page
Join our FB Group
Check me out on Instagram: girlcamper_colorado