Each year Custer State Park challenges folks to hike eight very different trails in the park. The challenge starts May 1 and runs through September 14, 2020 and the goal is to locate a special bronze rubbing medallion on each of the trails. To complete the Trail Challenge, you must hike each of the eight trails and collect a rubbing of each of the medallions on the official Trail Challenge form. Trail Challenge forms can be picked up at the park office located on Highway 16A near the Coolidge General Store. The trails vary in length and difficulty.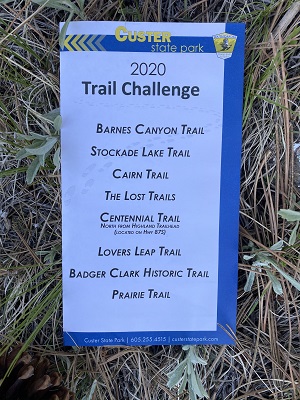 The 8 hikes in 2020 are:
Barnes Canyon Trail
Stockade Lake Trail
Cairn Trail
The Lost Trails
Centennial Trail (North from Highland Trailhead)
Lovers Leap Trail
Badger Clark Historic Trail
Prairie Trail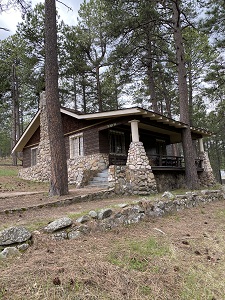 You can download a trail map here. Barnes Canyon Trail is a new trail for the park in 2020. It's an easy to moderate hike along an old fire road. It's a 9.1 mile out and back trail. Meaning, it's is not a loop trail. Its trailheads are located at the Custer State Park Airport and off Badger Clark Road.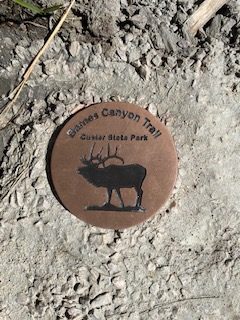 The Lost Trails is a new trail in 2019. It's trailhead is located at Center Lake Beach Area. Watch yourself on this trail as its easy to get……lost. It is a loop trail but there isn't a lot of information about it online. I guess that's part of the challenge.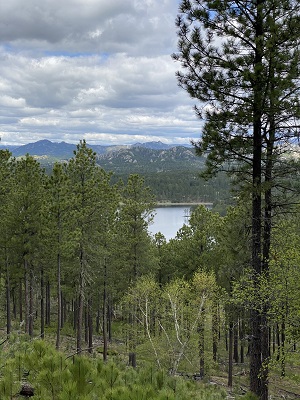 The Cairn Trail is an east short half mile hike on a loop trail that starts at the Peter Norbeck Education Center near the Game Lodge. How do you know you are on it? Look for the cairns.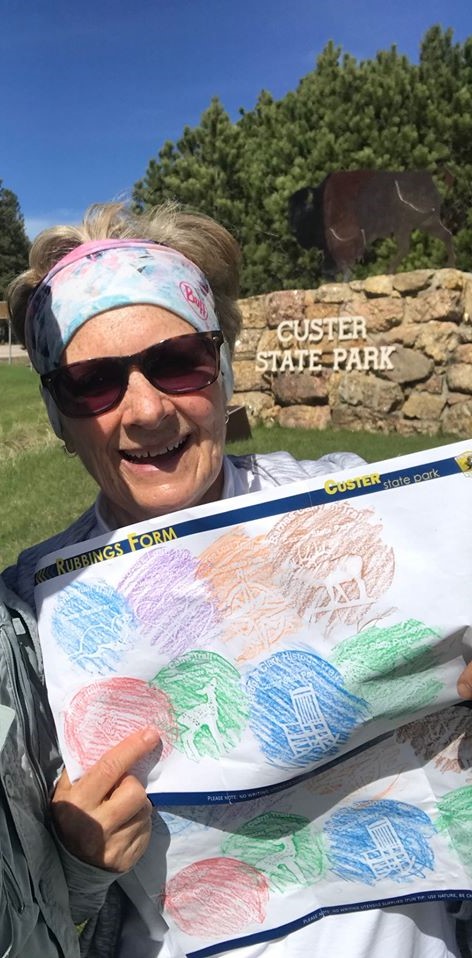 Once you've completed all 8 trails, you can turn your form in at the Peter Norbeck Outdoor Education Center, the Visitor Center, the Park Office or mail your form in to Custer State Park and you will received a Custer State park Trail Challenge Pin. BLING! Forms must be received by September 14, 2020.
Lesa McDermott | Girl Camper Guide to the Black Hills
Follow me on Facebook or Instagram
You can also join the GC Black Hills Facebook group page