By Lisa Dempsey
Galveston Island State Park
Southeast Texas has five state parks that dot the state's shoreline. One of them is a slice of coastal paradise that often evades the limelight but never fails to leave an impression – the Galveston Island State Park. This park is sixty miles south of the country's fourth largest city, Houston, Texas. Galveston State Park is a gateway to nature's bounty with the shimmering waters of the Gulf of Mexico and tranquil bayside marshes. This park promises your choice of a serene beach experience or outdoor adventure.
Coastal Waterways
It goes without saying the primary attractions are the beach, bay, and intercoastal waterways. Sandy shorelines and coastal marshes along the Gulf of Mexico stretch for miles in the state park's boundaries.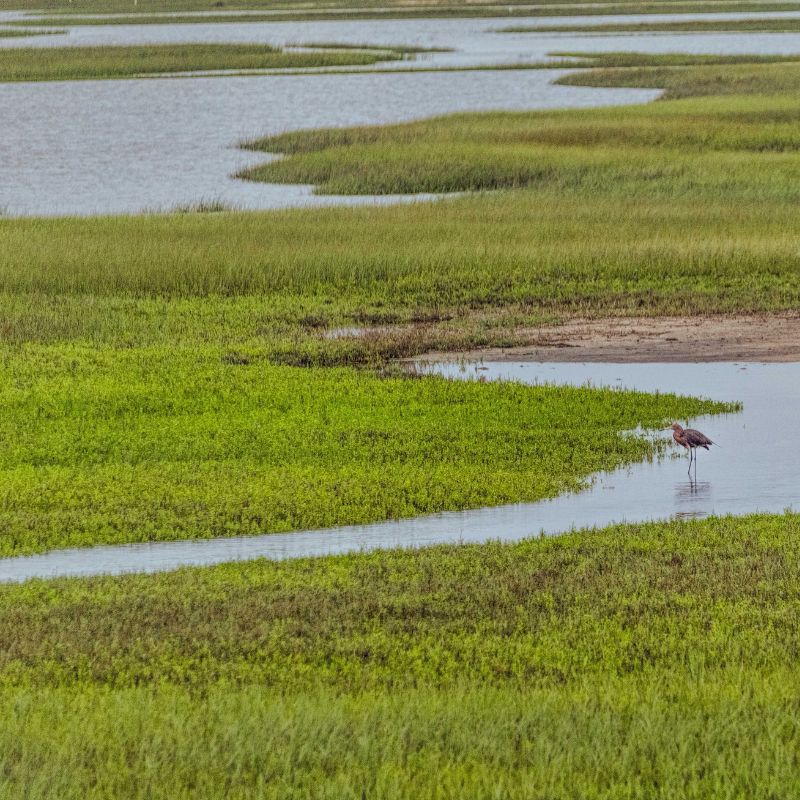 Activities and Events
Simultaneously, beyond the beach, the state park provides numerous avenues for recreation or relaxation.
Hiking and Biking: Explore the various trails winding through different terrains. Whether on foot or a bike, the trails range from easy to moderate, making it accessible for all ages.
Fishing: Both saltwater shoreline and wade fishing opportunities await. You're bound to make a catch, whether it's the bay side or the Gulf side. Just remember to adhere to Texas fishing regulations. If you are lucky enough to make a catch, check out my blog, "How to make fish tacos and the secret sauce recipe."
Kayaking and Canoeing: Paddle through the serene marshes, and you will spot all kinds of wildlife and maybe even an alligator. Take on the challenge of fishing for Redfish or Drum from your kayak in the bay.
Bird Watching: With over 300 species of birds migrating through the area annually, bird watchers of all ages and abilities will glimpse some beautiful feathered friends. Watch for one of my favorites, the roseate spoonbills.
Planned Events:  The park hosts various events and special activities all year. Be sure to check out their event page for more details. There are classes on how to kayak, fish, marine life, and even occasional watercolor painting classes.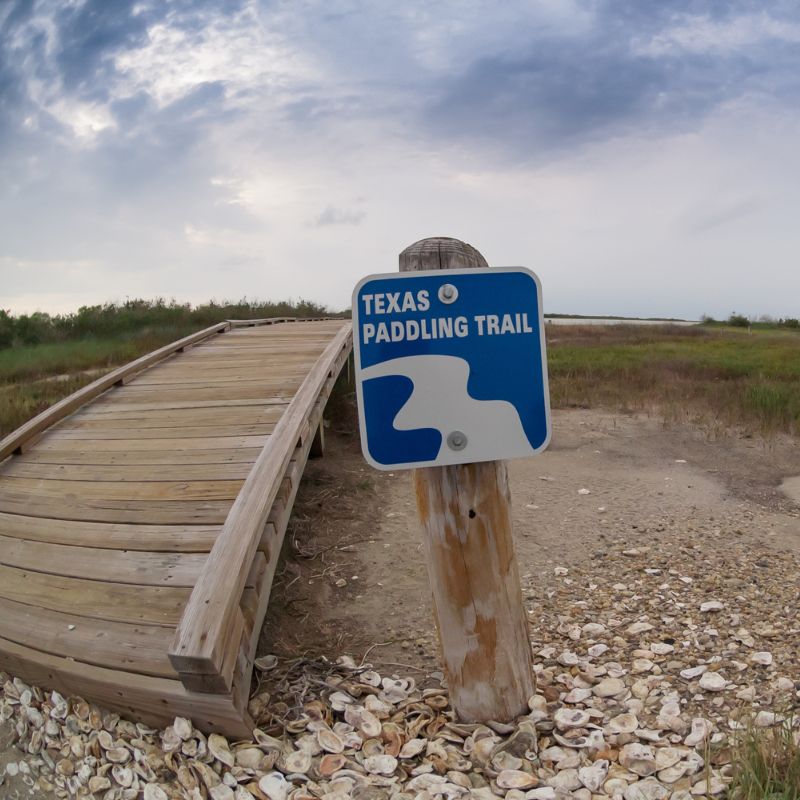 The Coastal Weather
Unquestionably, Galveston enjoys a humid subtropical climate. Summers can be hot and humid, while winters are relatively mild, making this park fun to visit year-round. However, checking the forecast before planning outdoor activities around the water is always advisable, especially during hurricane season.
Camping at the Park
Furthermore, the park offers camping facilities, allowing you to sleep under the stars on the beach or near the bay. Campsites range from those with full hookups for RVs to basic tent sites. Making a reservation is highly recommended, especially during peak seasons.
For detailed information on trail maps or to make a camping reservation, visit the Texas Parks and Wildlife Department website at tpwd.texas.gov. Check for alerts or notifications, such as burn bans or planned maintenance. For more helpful tips, check out my beach camping guide.
In conclusion, Galveston Island State Park is a testament to Texas's diverse landscapes. It's not just a beach; it's a coastal ecosystem, an adventure, and a retreat all rolled into one.
Girl Camper Events
Come camping with us! These pictures were taken at Toes in the Water Two 2023 in Galveston, Texas. Be sure to check out all of the camping events on the main GirlCamper.com events page. Follow us on Facebook @girlcampersoutheasttexas.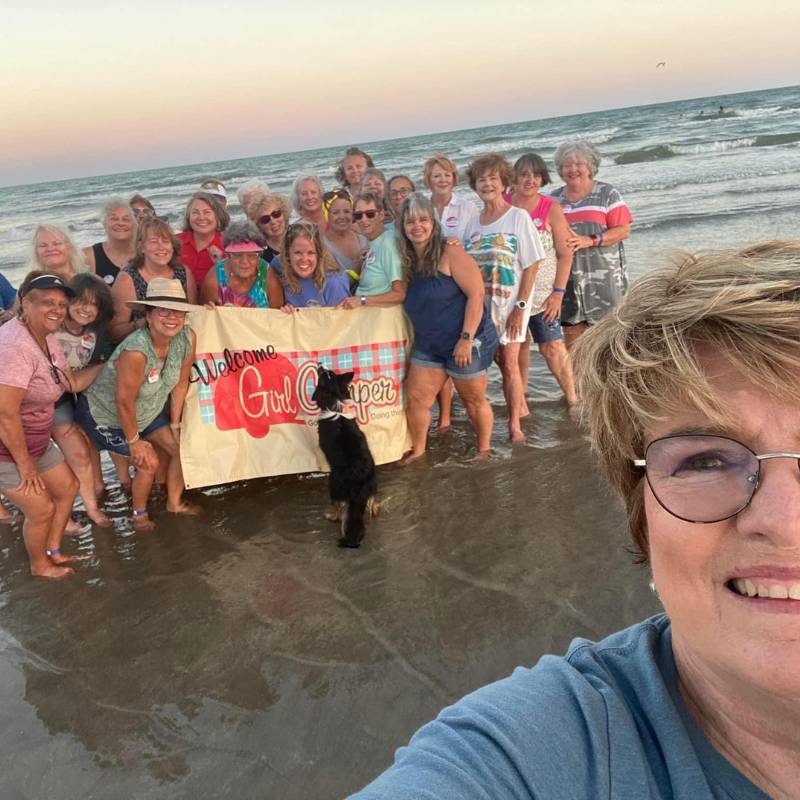 ---
Lisa Dempsey is the Southeast Texas Chapter Guide for Girl Camper. She lives in Kingwood, Texas, with her husband Robert, two fluffy Cardigan Welsh Corgis, and her teenage son. In addition to being a guide, Lisa is the CEO and Founder of the Forgotten Wishes Foundation, whose mission is to help people with disabilities combat feelings of loneliness and isolation and create a society of belonging.
Girl Camper is a women's lifestyle brand focusing on camping, outdoor activities, camaraderie, and travel. Our national company produces the award-winning Girl Camper Magazine, has a website with informative and fun blog posts, hosts events and excursions, and maintains national and local social network communities on Facebook. Search for Girl Camper on Facebook and find your local chapter.
---