by Dava Jean Wharton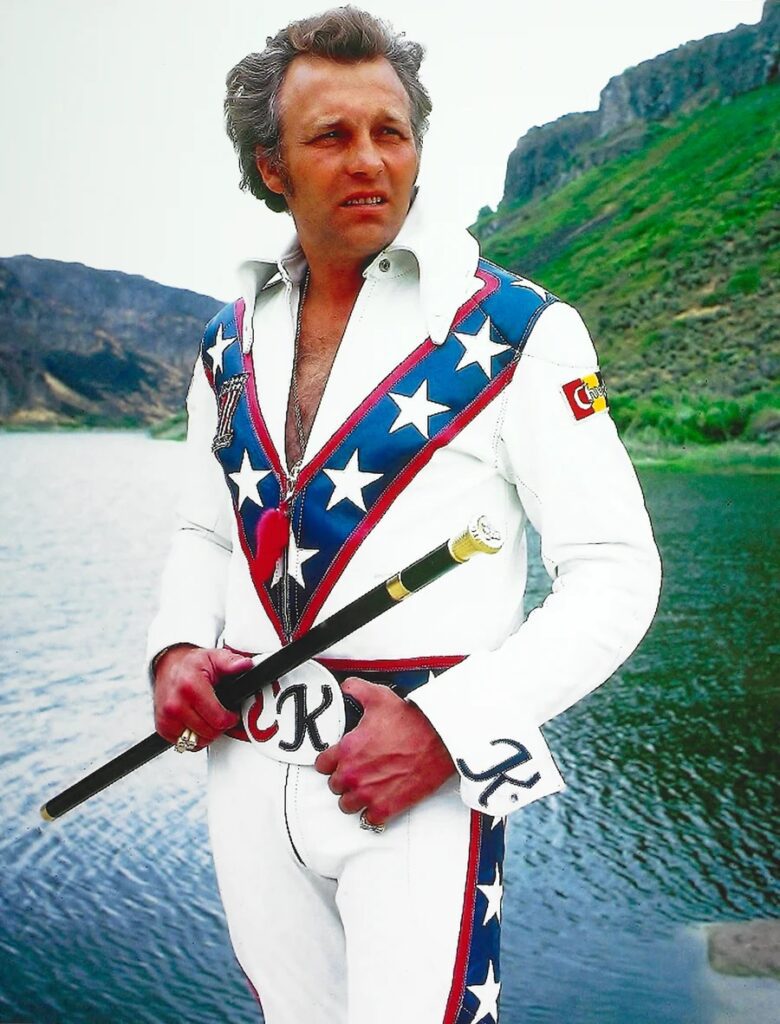 I remember hearing the name and thinking that he was a super star. All the young men wanted to be him. All the young ladies knew he was like no boy that they knew.
Evel Knievel
I grew up in Washington State but knew that Evel was very active in Twin Falls, Idaho. He had his world-famous jump there in the Snake River Canyon.
As far as local events, there is a major rodeo that happens here. It is the Snake River Stampede. It is held in the Nearby town of Nampa. https://www.fordidahocenter.com/events/detail/srs2022
There is the Harrett Center for Arts and Science. This is a museum that has dinosaur bones on display.
Canyon Springs Golf Course http://www.canyonspringsgolf.com/
Dierkes Lake Park https://www.tfid.org/Facilities/Facility/Details/13
Craters of the Moon National Monument and Preserve https://www.nps.gov/crmo/index.htm
-Camping available here. Tents only. First come, first serve.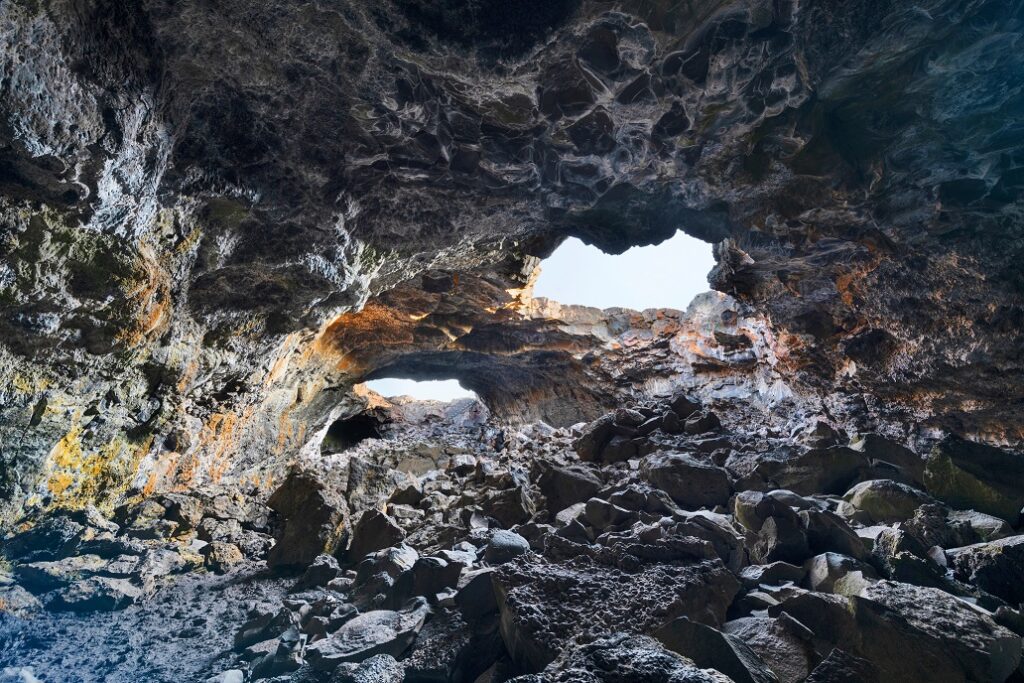 Niagara Falls of the West
Twin Falls, ID is known as the Niagara Falls of the West. Shoshone Falls is a 212-foot waterfall that is 900 feet wide. It is one of the largest natural waterfalls in the United States surpassing the height of the famous Niagara Falls. People make this small town a destination, because they have the gorgeous Shoshone Falls, as well as Perrine Bridge. People walk across it, and some are daring enough to bungee jump from it. Some of the hikes allow access behind waterfalls, as well as trails all through the canyon rim that totals 12 miles. If you are a foodie, there are restaurants that allow the canyon overlook. There is so much to do for the outdoor lovers including hiking, biking, camping, golfing.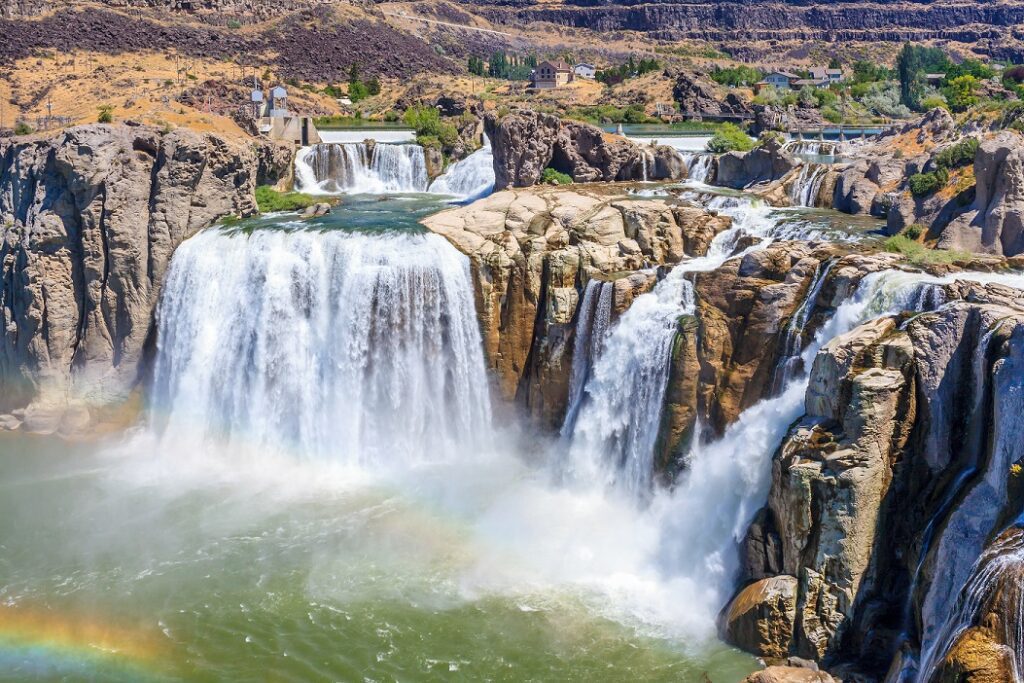 Others will choose to hike down to Box Canyon Park, play in the local lakes, or in the Snake River. There is ziplining nearby, and they allow you to rent equipment for water activities.
There are some hot springs nearby. You have Miracle Hot Springs (with 4 pools), as well as Banbury Hot Springs with 1 large pool. There are camping options onsite here. They have the camping domes available as well as regular lodging, and the traditional style campground
https://www.miraclehotspring.com/accomodations
The top campgrounds in the area are the hot springs, Balanced Rock County Park, Independence Lakes Campground, Twin Falls 93 RV Campground, Lake Cleveland Campground, Oregon Trail Campground, the City of Rocks National Reserve, Jerome KOA, Twin Falls County Murtaugh Lake Park, or the Twin Falls County Fairgrounds. Many of these will have cabins that you grab, so no camper or tent needed. You can get some things locally.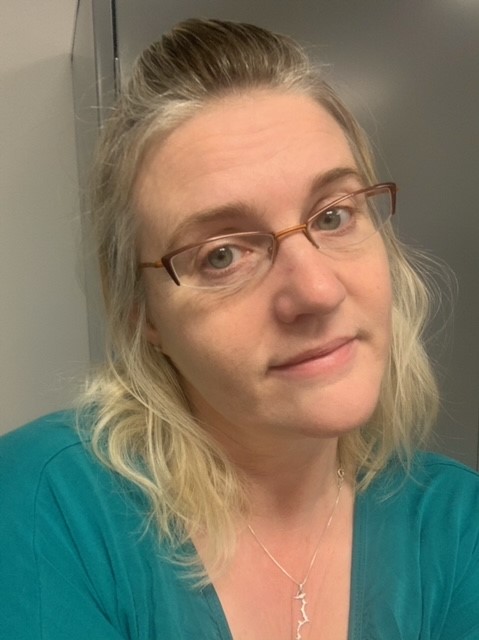 Connect with me!
Dava Jean Wharton
208-820-3948
Girl Camper Magazine: Subscribe to Girl Camper Magazine here! Girl Camper Magazine!
Events: Check out upcoming Girl Camper Events – you can attend events in any chapter! https://girlcamper.com/events/
Facebook Page – this is the link for where you can tag us and we can tag you! This is where I'll share general Girl Camper news, events and more. Girl Camper – Idaho
Private FB Group – Where you can interact with others who are interested in camping in Idaho! Girl Camper Idaho Group.