Are you looking for a way to reduce the dog hair in your vehicle and camping set up?
When I rescued Jade a few months ago, I was hoping the shedding would reduce as she calmed down and realized she was in her forever home living the good life. However, this short-hair cutie sheds endlessly, even though she gets brushed almost every day.
Traveling with pets is a joy and I will enjoy it even more if I can reduce the amount of dog hair on everything.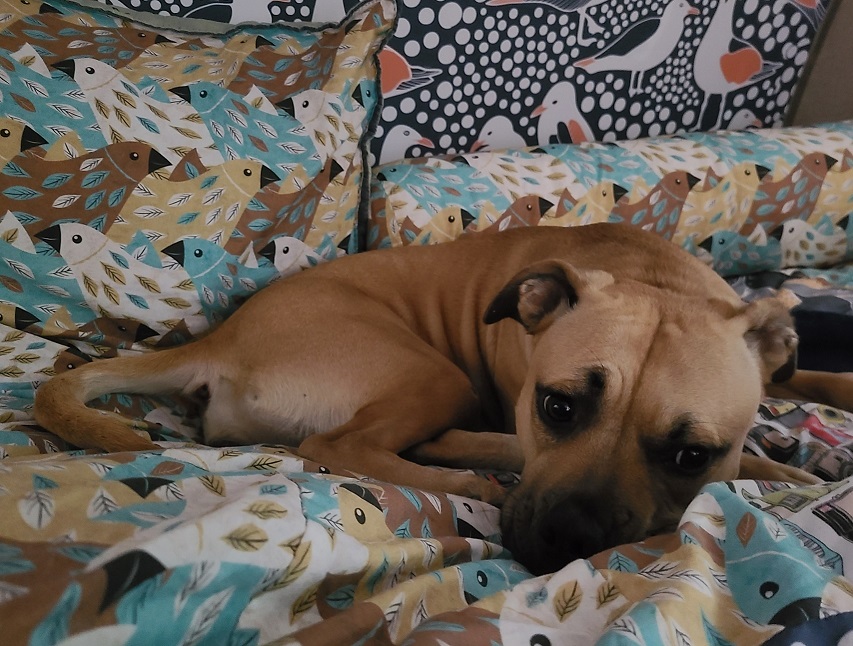 I tried using the glove brush and a dog comb. Although each tool removed a decent amount of fur, I just couldn't get ahead of the shedding. I accepted the fact I'd have a lot of dog hair in my 20-year-old pick-up, but I don't want a lot of dog hair in my newer Jeep and RPod.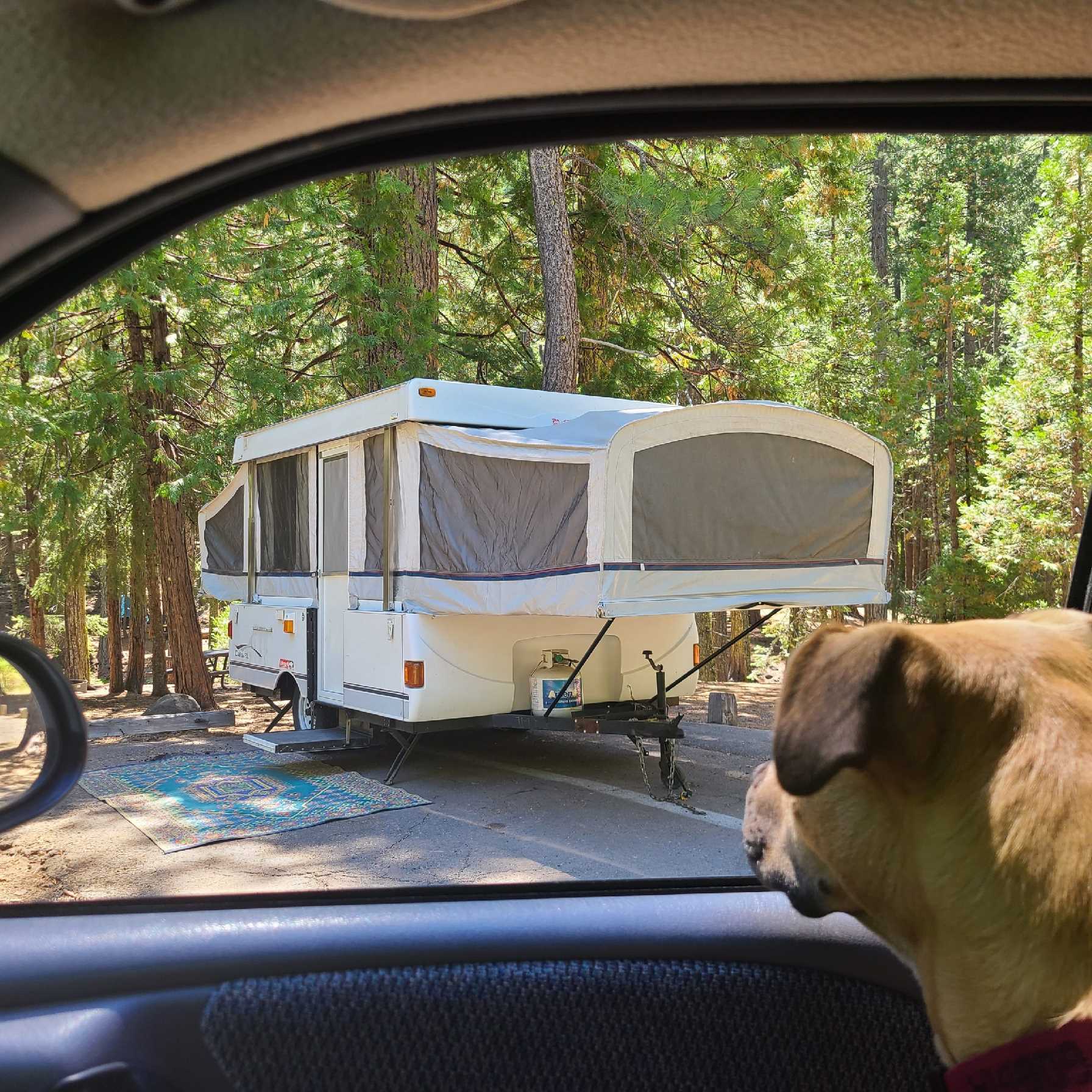 I talked with our local dog groomer and she told me about the "FURMINATOR". The package touts the claim the tool will reduce shedding by 90% ! Could this be true? It was worth a try!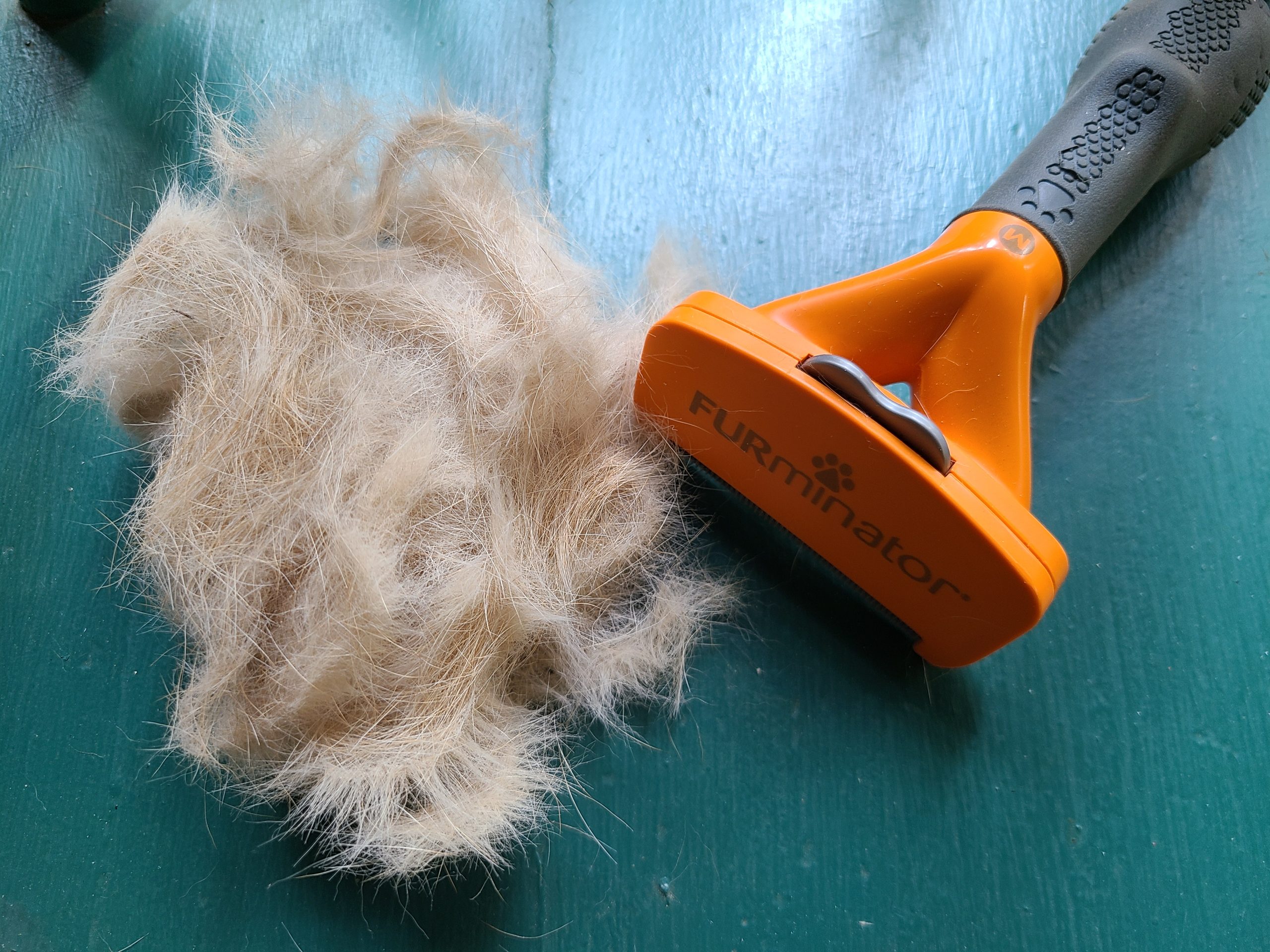 I am very happy with this tool! https://amzn.to/36kpSAl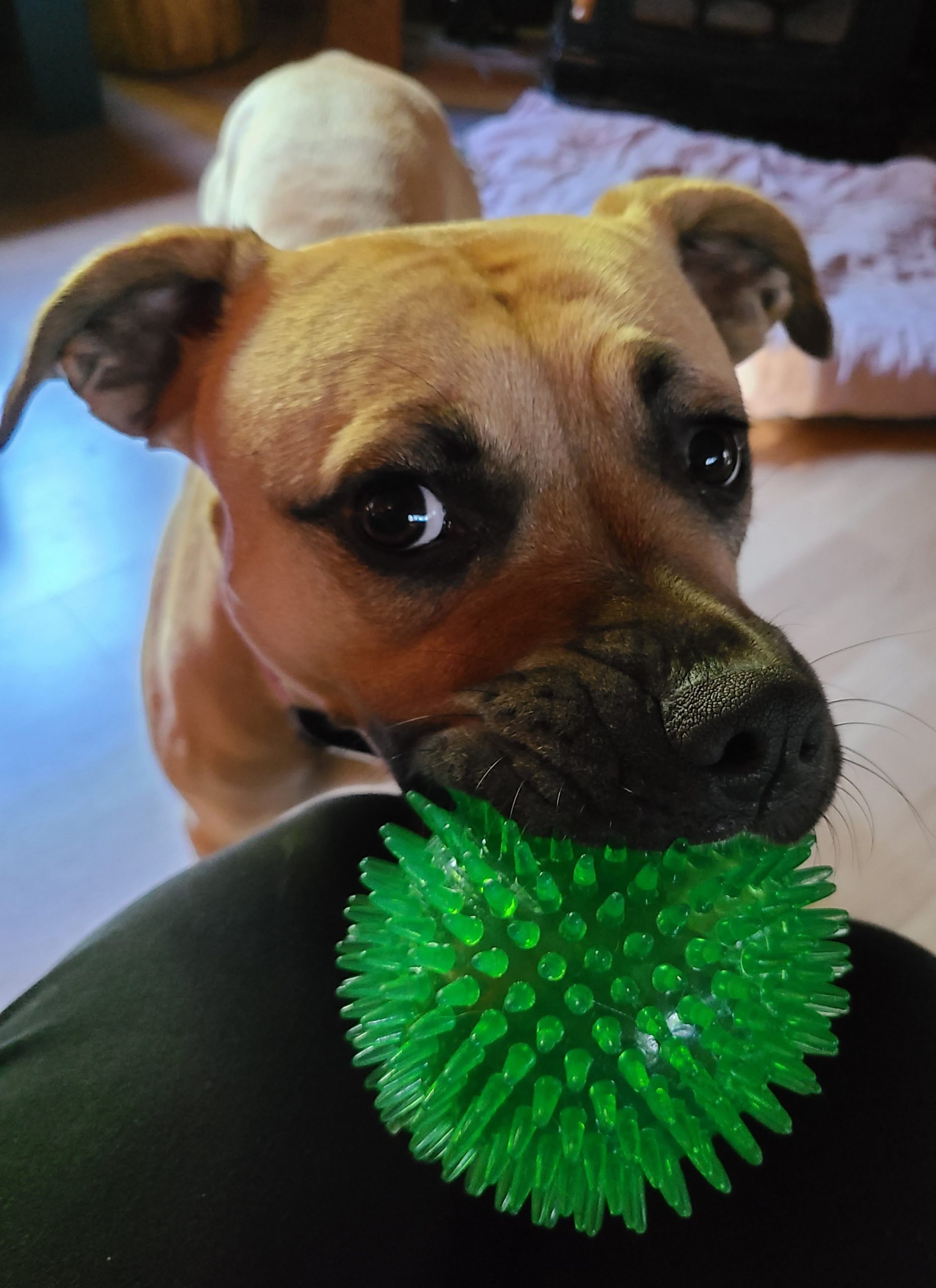 Jade is patient with grooming; I think she enjoys the attention. However, she does not like me to brush her tail – I get away with a couple of sweeps and remove a good amount of fur before she lets me know she doesn't like it.
Note: you can purchase less expensive de-shedding tools. After years of grasping tools and the computer mouse, my hand tends to ache a bit when I'm holding on to something like this, so the grip is important to me. The grip on the FURMINATOR is very comfortable for me.
When you order, pay attention to the description details, as the product is available for long or short hair dogs. Simply push the button on top to remove the fur from the comb – it's easy. You don't have to push hard: I lightly rake the comb over Jade and it does the job. Sometimes I get away with longer brushing sessions if she is napping in the sun.
Here's my direct link on Amazon if you want to learn more: https://amzn.to/36kpSAl
I never thought I could get so excited about a dog comb. Tip: I still need to brush her every day to keep up with the shedding, but A LOT more dog fur comes off in the comb instead of on my clothes and furniture, and in my vehicle and travel trailer. Having my dog with me is one of my favorite aspects of traveling.
I also discovered there is shed-reducing shampoo and I purchased a bottle. I haven't used it enough to let you know if I think it makes a difference, but it can't hurt: https://amzn.to/3l5ZSNv
Here's to our happy travels with all our loving mutts!
Article written by: Catherine Goggia
To see the complete list of my articles, click here: https://girlcamper.com/northern-california/articles/
Do you travel often or tend to take long trips? Let RV Trip Wizard be your trip-planning copilot, telling you where the campgrounds and RV parks are that will accommodate your RV, trailer, or tent – plus get a free RV Life GPS account: https://www.rvtripwizard.com/#5ff359c12459b
My awesome pocket camera with 25x zoom and good video: Canon Powershot
My laptop for working on the road: Light and Powerful Laptop
Follow the Girl Camper Northern California page: Girl Camper Northern California
Subscribe to Girl Camper Magazine here! Award Winning Design
Check out upcoming Girl Camper Events – you can attend events in any chapter! https://girlcamper.com/events/