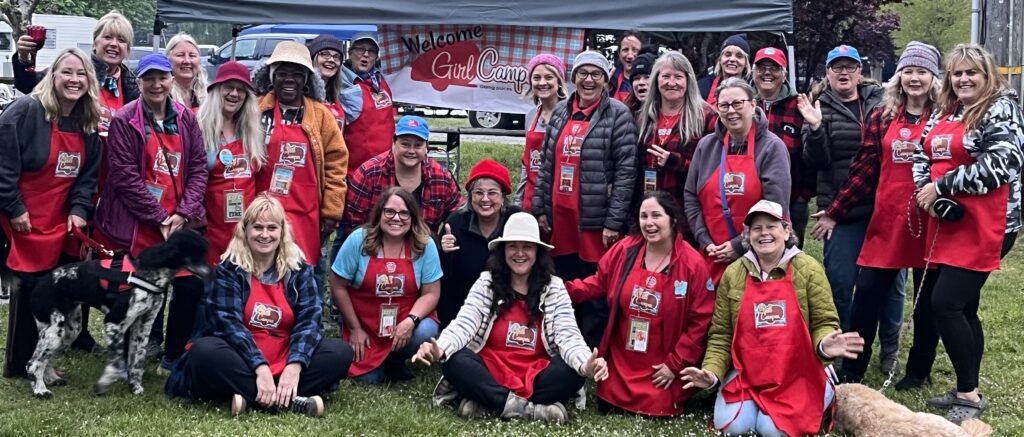 Welcome and meet our Girl Campers who attended our Dutch Oven Cooking 101 in the Spring!

We started the morning with a hands on demonstration with Girl Camper Norcal Guide Dominica Rossman and Girl Camper Patty Murphy Lewis with a DO Breakfast Bake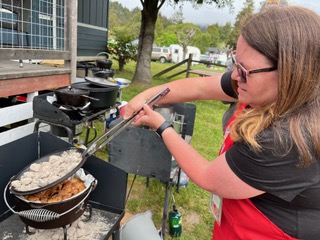 Paint on Canvas by Girl Camper Alana Bendict and Artist D'Ann Marlowe pictured below: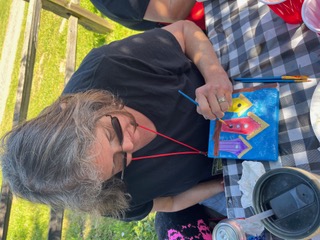 Relaxed in the afternoon with a little Tea for the Soul by Girl Campers Linelle Cowan & Lynette Grelet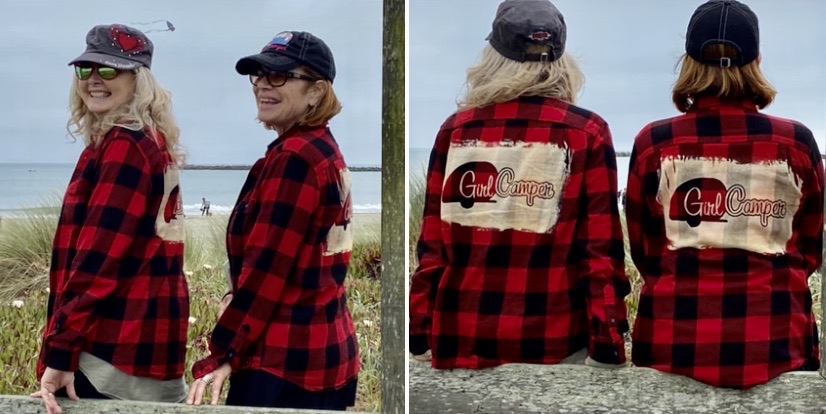 DO Demo and prep dinner with Girl Campers Nancy Kenny, Nancy Large & Debra Amaral: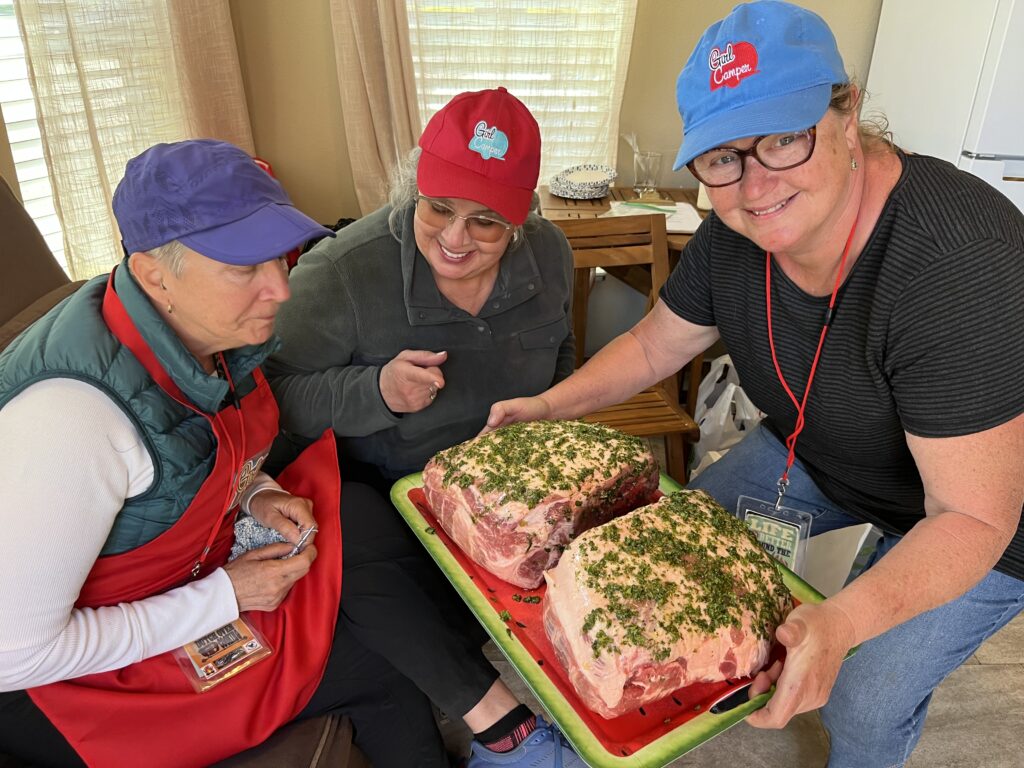 Gathered for Appetizers at Girl Camper Nancy Kenny's campsite, ate dinner and ended the night with Campfire Desserts Apple Bakers by Girl Camper Debra Amaral!
Dutch Oven Cooking 101 – Dinner is almost ready! Patty Murphy Lewis our DO Queen lifting lid for Girl Camper Guide Dominica Rossman to check temp on pork roast, pretty in pink is Cindy Thomas waiting for a taste and photo was taken by our lovely Girl Camper Mary Oliver!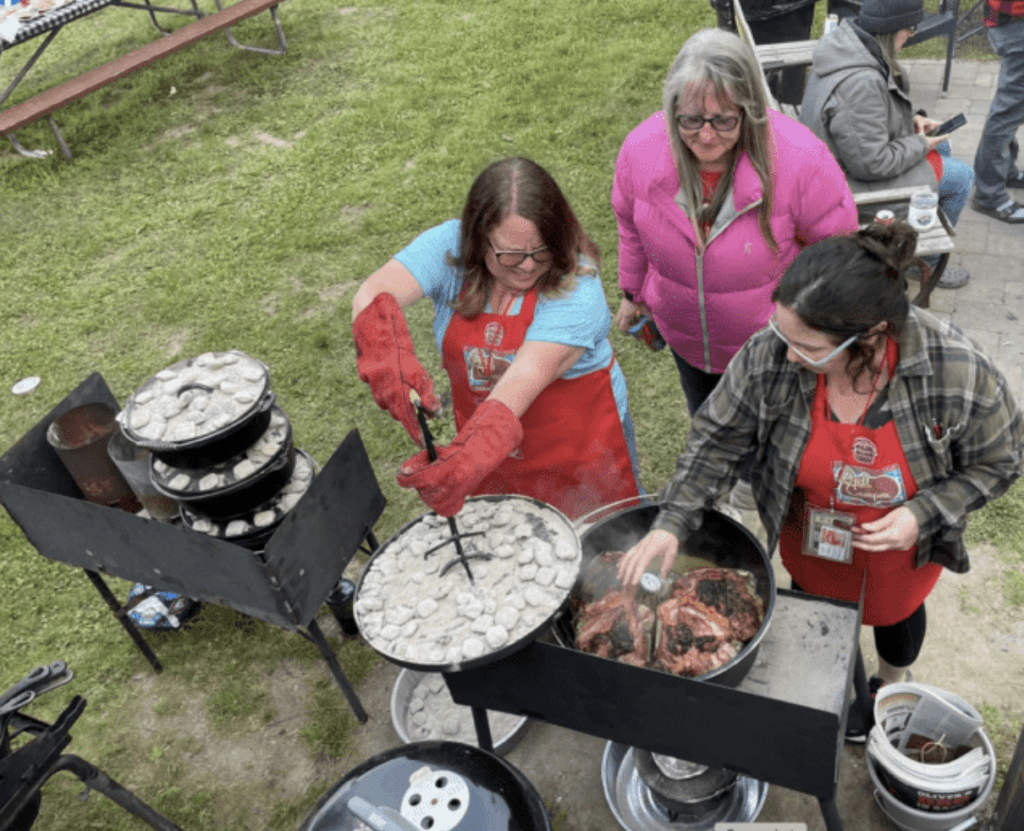 Our Girl Campers Sue Dahlin, Sheryl Parker, Margot Simpson, Lynette Grelet & Alana Benedict are "Going Places & Doing Things" Girl Camper Style!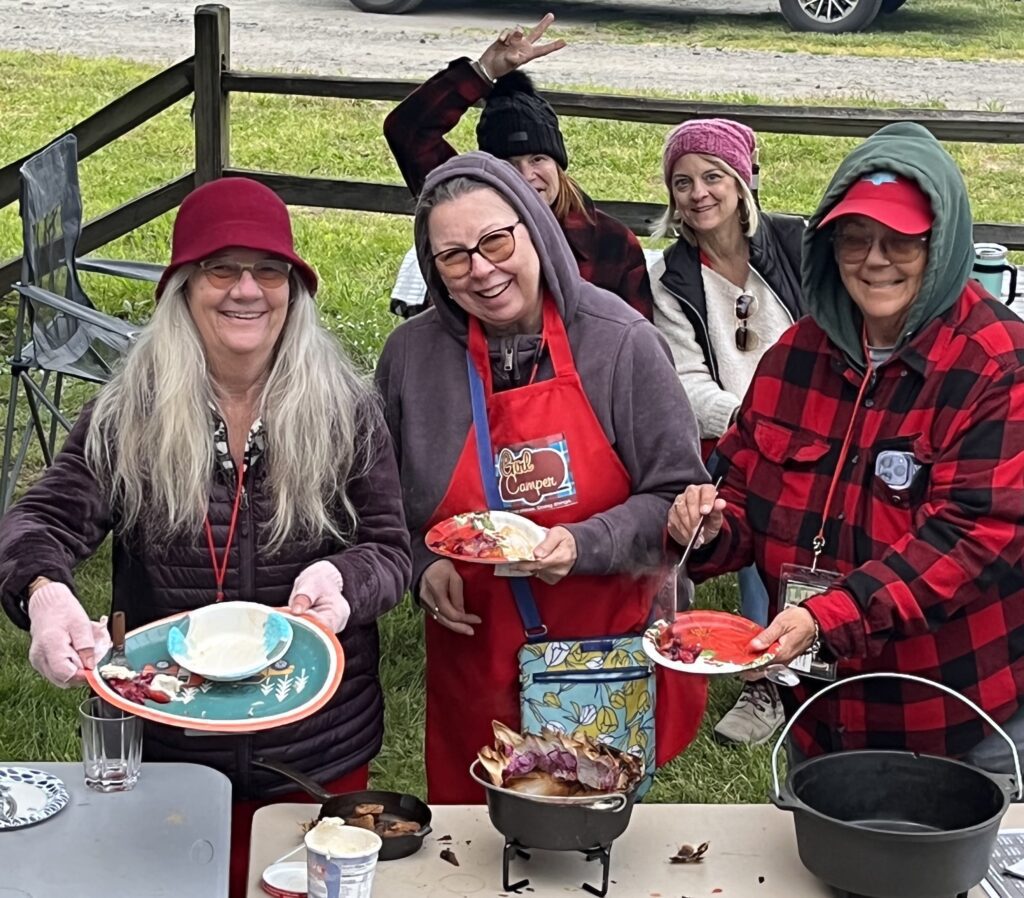 Check out our Girl Camper Events!

Amazing awaits around the campfire!