Top Pick for a true Colorado Camping Site!
by Shari Sullivan
.
Located just outside the western entrance to Rocky Mountain National Park you'll find one of the most picture-perfect campgrounds in Colorado!
Because it is a family-owned and run campsite, Elk Creek Campground treats guests like family. Elk Creek offers 33 RV/Trailer sites, 13 tent sites, 14 cabins and, one Tipi!
The sites are spacious and level and offer you privacy from your neighbors if you choose that option. There is an immaculate shower house/bathroom facility, laundry room and small store on-site too.
Since I began camping there for the last three years I have become close to the beautiful moose family. This year they even brought their twins with them!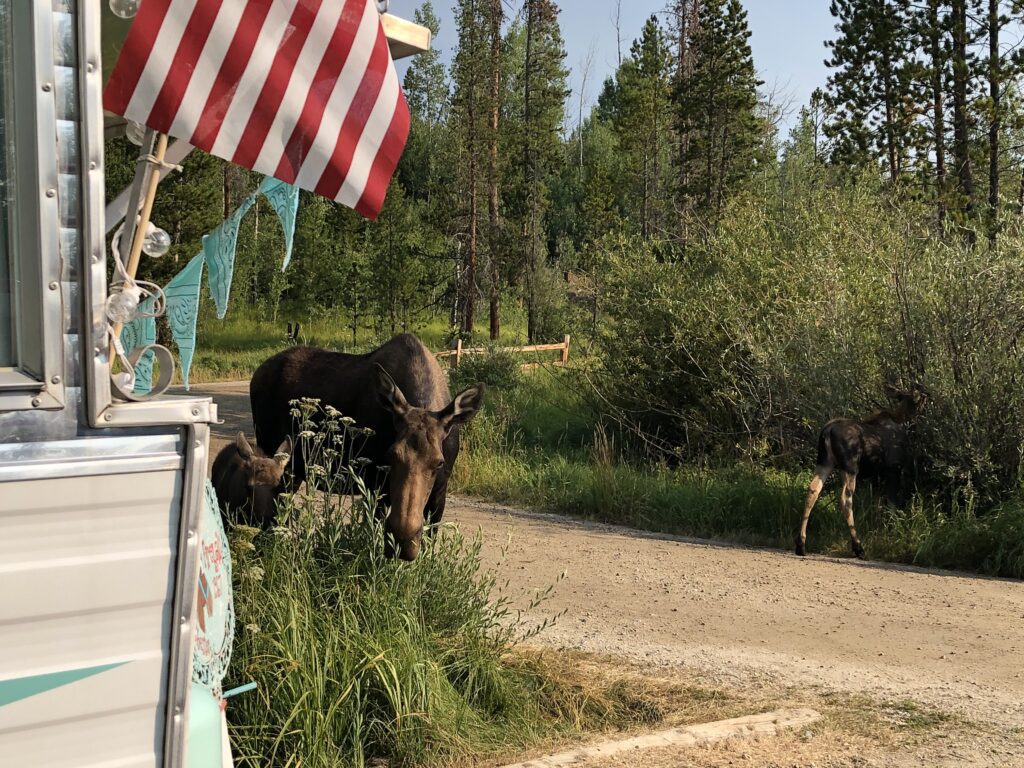 Less than a mile away sits the picturesque town of Grand Lake filled with restaurants and shops and a wonderful boardwalk along the lakeshore. It's not hard to understand why Elk Creek has become a top pick for those of us here in Colorado!
Happy Trails… Shari Sullivan
Senior Editor for Girl Camper
Alabama Girl Camper Chapter Guide
Georgia Girl Camper Chapter Guide
Follow me on Facebook at Girl Camper Alabama
and Girl Camper Georgia
Follow me on Instagram at Girl_Camper
https://girlcamper.com/alabama/
https://girlcamper.com/georgia/