A few years back, I bought a hammock on sale at a small shop in Maine at the end of the summer season. I thought it might fit my backyard hammock stand, which needed a new hammock thanks to some pesky squirrels. The hammock didn't fit and into the shed it went, where I forgot about it. Until my daughter found it and decided to take it to college. The hammock was an ENO DoubleNest and we realized she'd need the suspension straps, so we ordered them for her. She reported back that the hammock was amazing and she even went overnight camping in it.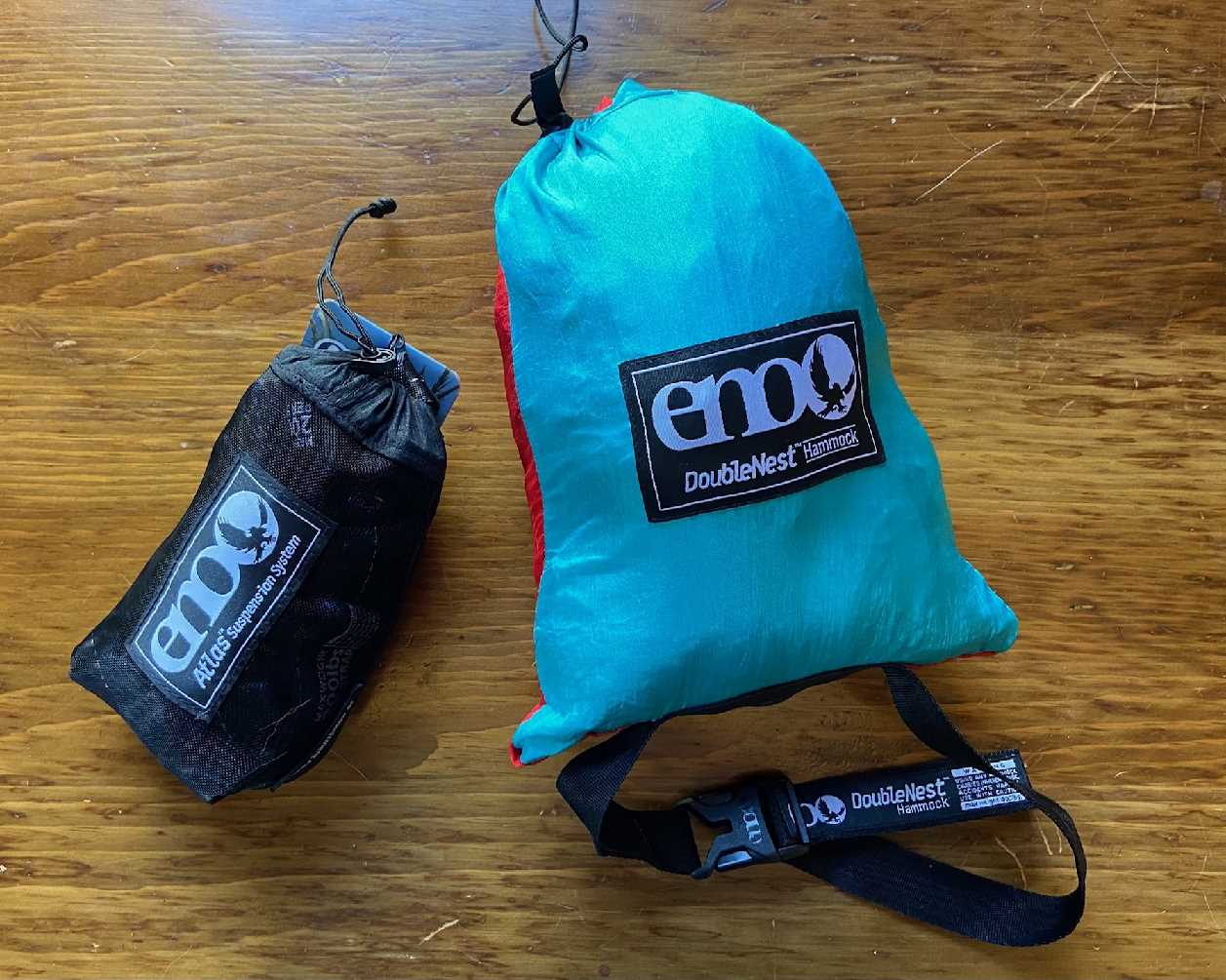 Fast forward to last summer when I realized I was never getting that hammock back and I wanted one for our camping trips. I ordered my own and also fell in love with it. Weighing less than a pound, and a snap to set up, it now lives in my Scamp, waiting for the next time two trees are waiting for me to enjoy a relaxing afternoon kicking back. ENO sells a variety of other hammock sizes, along with outdoor gear.
The Details
The ENO Doublenest Hammock that I have costs $69.95 (the single is $49.95) and the ENO Atlas Suspension System is $29.95, so for less than $100, you can have a safe, comfortable hammock for times when you want to kick back at the campsite. Or nap.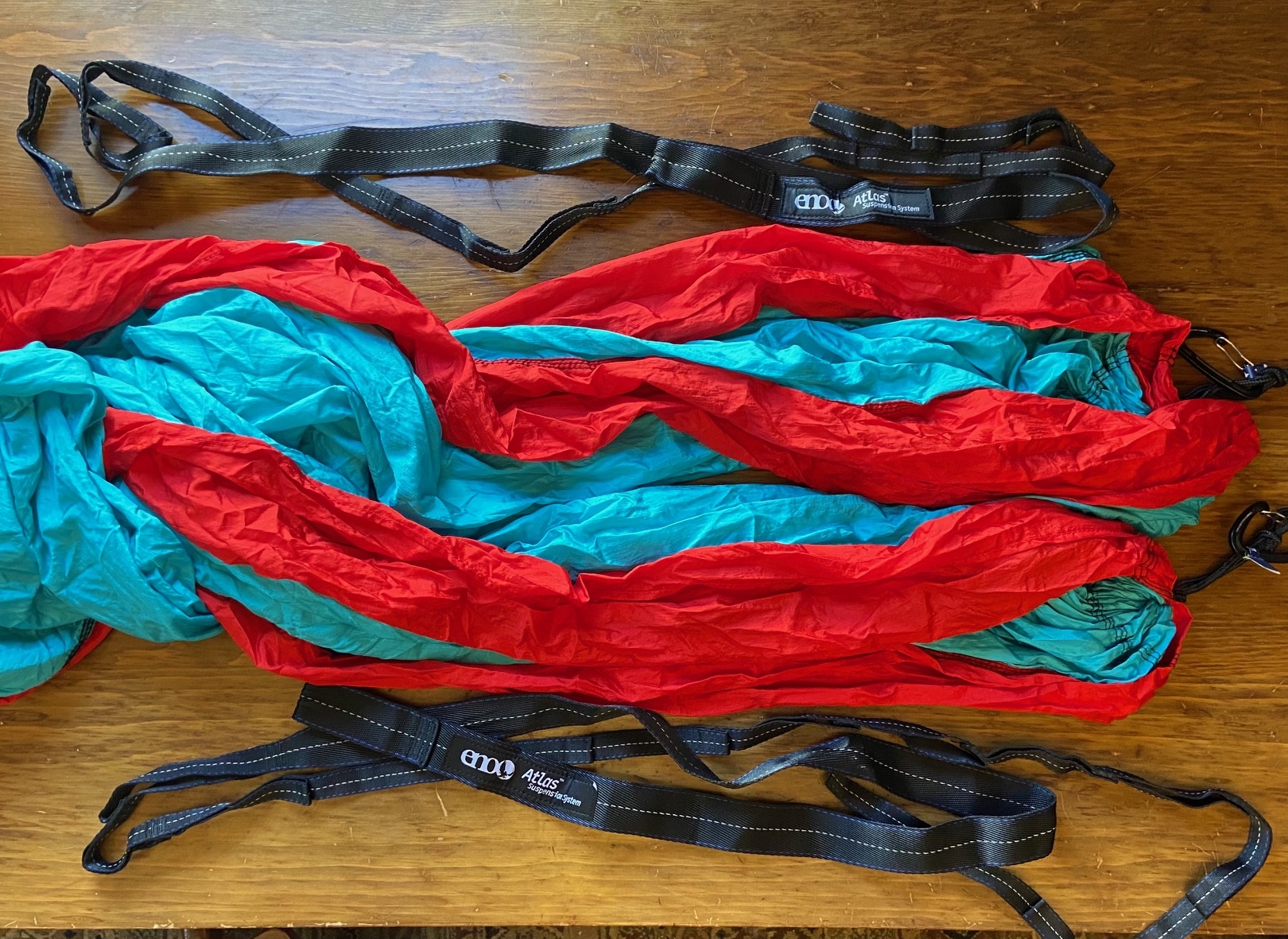 The hammock is made from 70-denier high-tenacity nylon, with triple-stitching at the seams, aluminum carabineers for attaching to hanging straps, and an attached stuff sack. It can hold up to 400 pounds. The ENO Atlas Suspension System makes setting it up so easy. It's made from 1000D polyfilament webbing, with a tapered design to decrease total weight, an increased width to protect trees, and with 30 attachment points in total. You can order them from ENO or find them at shops like LL Bean and REI.
—Written by Kim Foley MacKinnon
To read past articles, click here.
Please join my Girl Camper Massachusetts Facebook Group, introduce yourself and join the conversation!
To subscribe to the Girl Camper Magazine, click here (tip: I often write for it!)
Want to meet fellow Girl Campers? Sign up here for events. Open to all!
Please note: I only recommend products I use myself and all opinions expressed here are my own. This post contains affiliate links. If you use these links to buy something, I may earn a commission. Thanks! Every little bit helps.