Girl Camper South Carolina is a brand new chapter and growing daily! Our inaugural event, Flaming Hot Pink Camp Out, was a celebration of life and breast cancer research. While we were a small group of four, we were fast friends. And, two of the four of us are breast cancer survivors. We shared stories, ate delicious food, laughed by the campfire, and enjoyed an easy walk in the park. Our weather was absolutely perfect — blue skies, cool mornings, and warm afternoons.
Our event was held at Sesquicentennial State Park. This park, located just northeast of Columbia, SC, features great walking/hiking trails, mountain bike trails, and a lake for canoeing and kayaking.
Best of all, we celebrated living life to the fullest. And, we met new friends that were not at the campground for Girl Camper but who also are breast cancer survivors and shared their stories with us.
Please go to girlcamper.com/events to see upcoming events in South Carolina!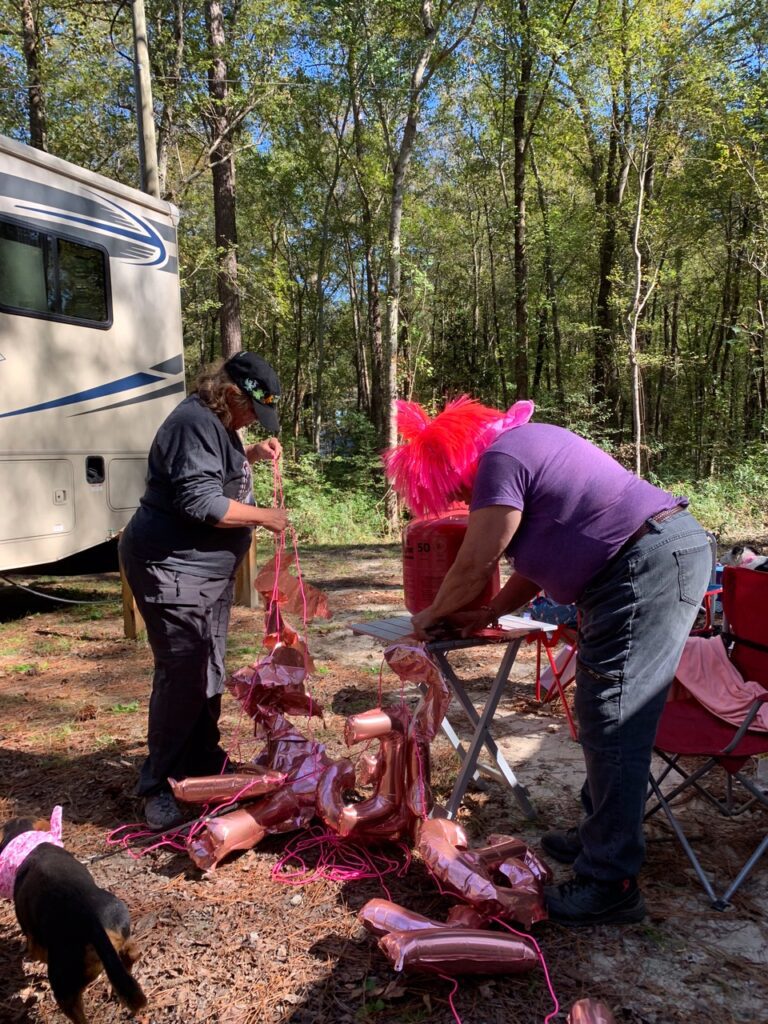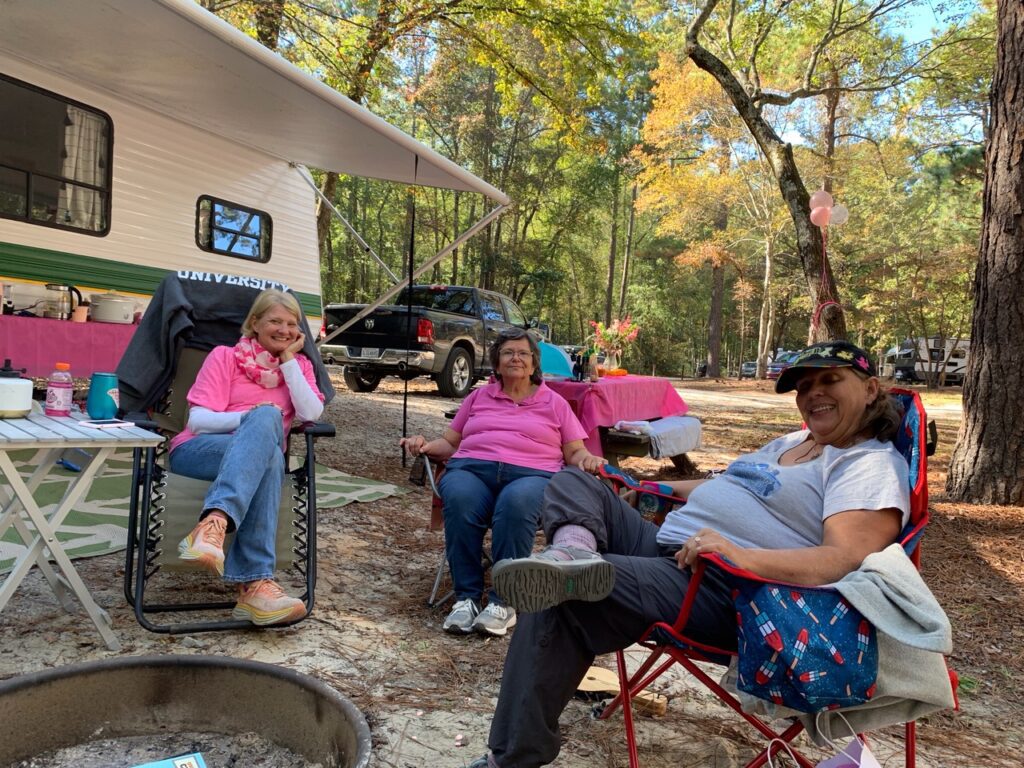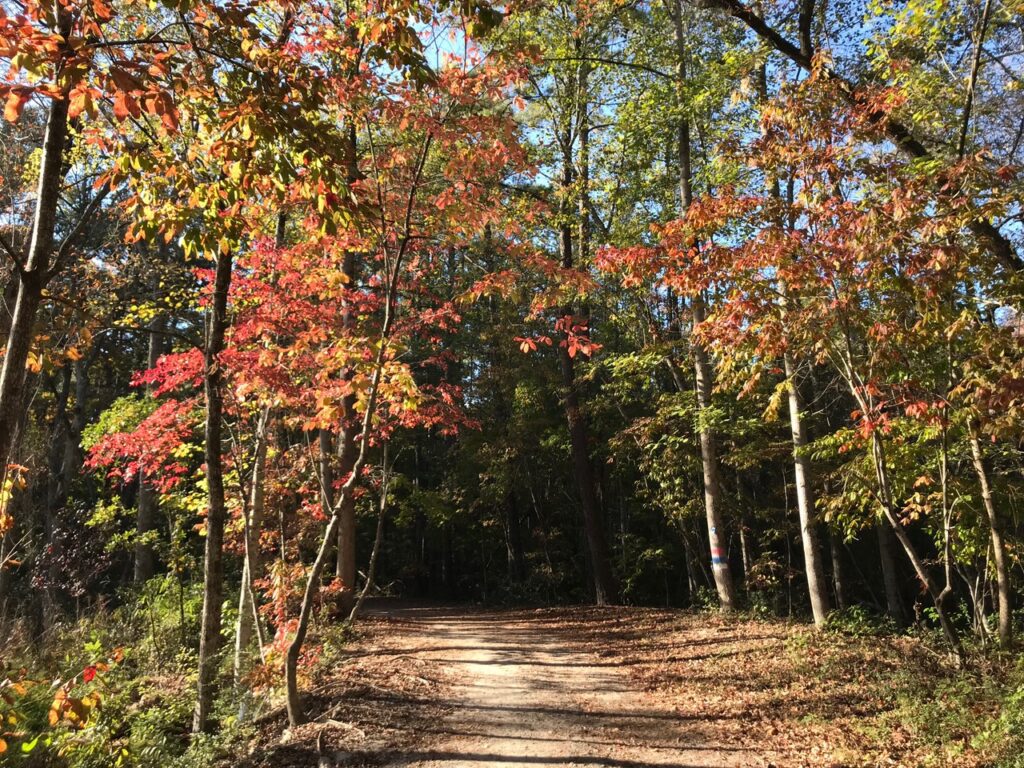 Written by: Amy Kovach | Girl Camper Guide South Carolina  
Connect with Amy & Girl Camper South Carolina at [email protected]
Facebook Group – Please join the South Carolina Group so you can participate in this supportive and fun community!  Girl Camper-South Carolina Group Events-Be sure to check out the Girl Camper Events