by Nancy Grant
If you love to explore caves and caverns southern Indianan is the place for you! It is home to several great caves, Marengo Cave, Wyandotte Cave and Indiana Caverns. This day my grandsons and I decided to explore Indiana Caverns. Located just south of Historic Corydon Indiana, we choose it because it has a lot to offer every family member. They a cave walking tour, deep darkness 4-hour underground challenge, escape rooms, Bat Chaser zip line ride, mining for gems and feeding their goats. You can do one activity or choose a package deal. They have something for every family member.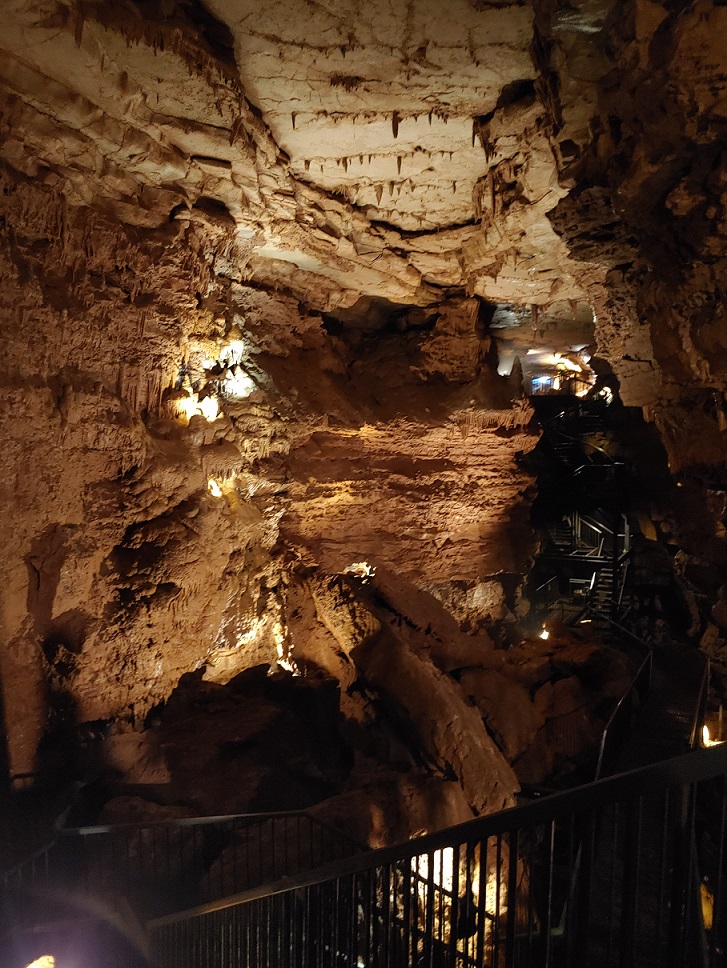 Pricing ranges from
Children $14-$33
Adult $25-$46
My grandsons and I did the walking cave tour that lasted about 1 1\2 hours. We descended deep into the cave then got on a boat for an underground river ride. The temperature in the cave is 56 degrees year-round.
We spent the rest of our afternoon at O'Bannon State Park swimming. O'Bannon Woods State Park offers camping, hiking, a horse camp, swimming and bike trails. The trails at O'Bannon are great! They offer trails for everyone, Bike trails, horse trails and hiking.
Visiting this area will not leave you disappointed between the beautiful camping at O'Bannon, the caverns and don't forget to visit Corydon while you are there. Corydon is Indiana's first state capital and has so much history to explore. You must visit this small-town charm!
O'Bannon Woods State Park
Indiana Caverns
1267 Green Acres Dr. SW
Corydon, In 47112
Connect with me!
Nancy Grant
317-985-3207
Girl Camper Magazine: Subscribe to Girl Camper Magazine here! Girl Camper Magazine!
Events: Check out upcoming Girl Camper Events – you can attend events in any chapter! https://girlcamper.com/events/
Facebook Page – this is the link for where you can tag us and we can tag you! This is where I'll share general Girl Camper news, events and more. Girl Camper – Indiana
Private FB Group – Where you can interact with others who are interested in camping in Indiana! Girl Camper Indiana Group.