By Kimberly Matarazzo
You can find the Ward Charcoal Ovens State Historic Park near Ely, Nevada.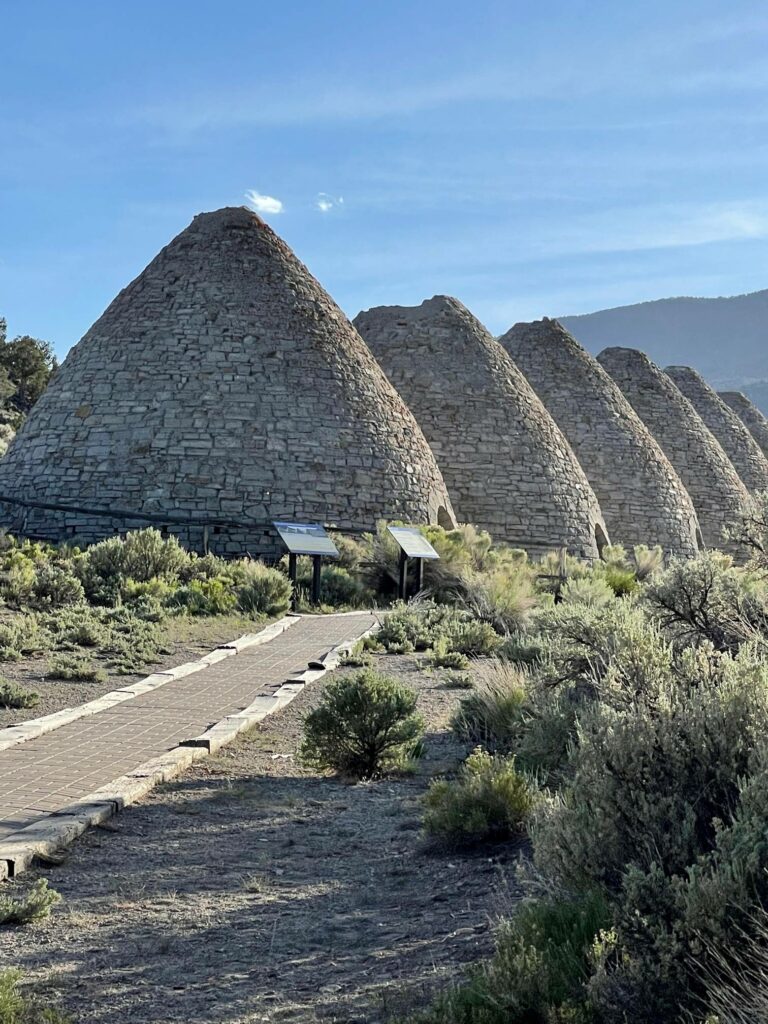 History of the Ward Charcoal Ovens
Scotsman/Canadian William Waldman and Jonathan S. Ward built the charcoal ovens in the late 1870s. The men constructed the ovens using locally sourced limestone bricks or adobe bricks, and each oven stands about 30 feet tall. The ovens constructed in a beehive shape, resembling giant stone igloos. This design allowed for efficient charcoal production by trapping heat and optimizing the burning process. The primary purpose of these ovens was to produce charcoal for Nevada's silver and gold mining industry. The ovens were capable of producing high-quality charcoal from the surrounding mountain forests.
A Nevada State Park
The Ward Charcoal Ovens now form part of the Ward Charcoal Ovens State Historic Park. The Nevada State Park System acquired the site in the early 1960s, preserving it to showcase the state's mining past.
Fun facts
The unique and picturesque ovens have served as a filming location for several movies, including "The Misfits" (1961), starring Marilyn Monroe and Clark Gable. The ovens' distinctive appearance and historic ambiance make them a popular choice for filmmakers. Some visitors believe the Ward Charcoal Ovens are haunted with the lingering spirits of miners and charcoal workers. Personal beliefs may vary, these legends add an extra layer of intrigue to this historic site.
Notes from my visit
In June 2022 I had the pleasure of visiting this site. Being inside the ovens I can see how they had many uses and I even thought it would be cool to spend a night here for the dark skies opportunity. I think this would be an excellent place for starry night photograhy.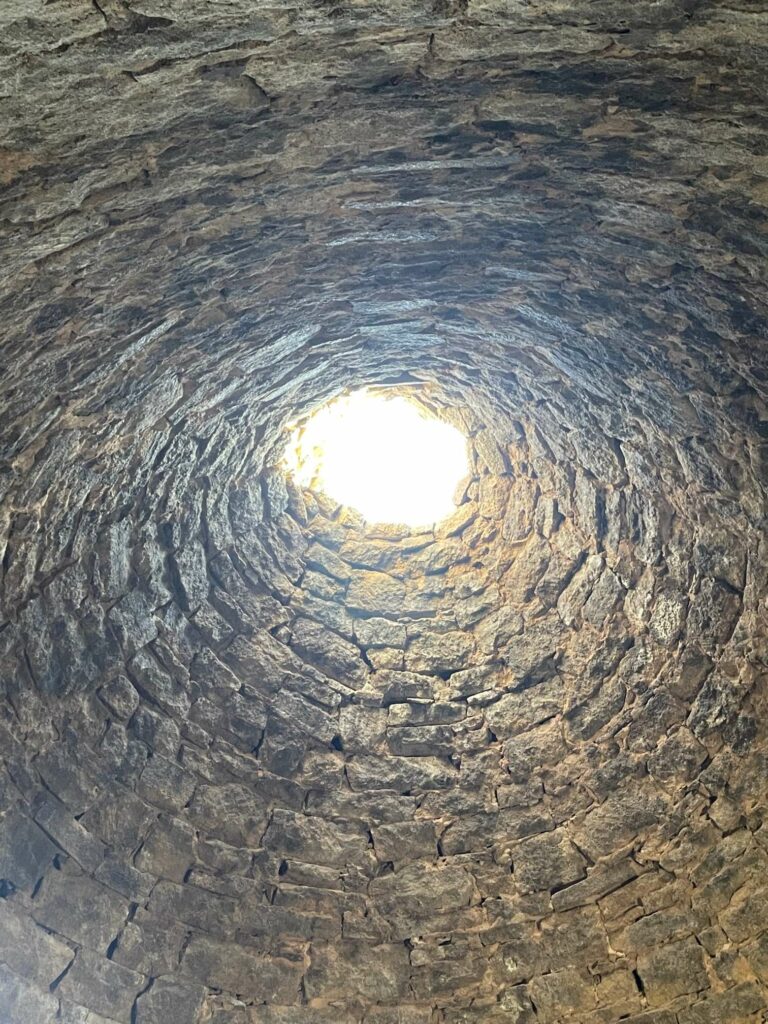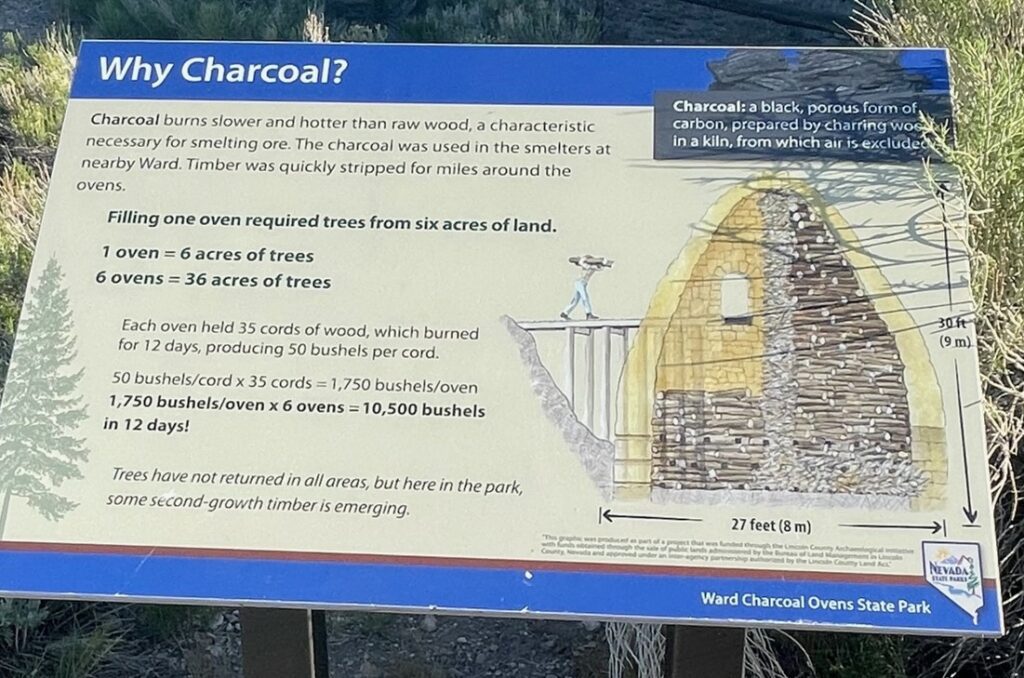 The Ward Charcoal Ovens are quite a sight to behold. These sites often offer a glimpse into the past and allow us to appreciate the technologies and techniques used by our ancestors. I hope you have a wonderful time exploring the Ward Charcoal Ovens and immersing yourself in a unique and fascinating slice of Nevada's history!
Link to more information
Ward Charcoal Ovens State Historic Park | State Parks (nv.gov)
Connect with our chapter!
Kimberly Matarazzo
Sierra Nevada Guide
Girl Camper Magazine: Subscribe to Girl Camper Magazine here! Girl Camper Magazine
Events: Check out upcoming Girl Camper Events – you can attend events in any chapter! https://girlcamper.com/events-page/
Main GC Facebook Group – Join over 430,000 like-minded women in our public Facebook group! Girl Camper FB Group
Facebook Page – This is my public Sierra Nevada page where I'll share Girl Camper news, events and more. Girl Camper – Sierra Nevada
Private FB Group – Where you can interact with others who are interested in camping in the Sierra Nevadas! Girl Camper Sierra Nevada Group.