It was so exciting to arrive home with the Lance Trailer! I knew I had only 6 days to make it fabulous and that really made my heart race! The trailer would be mine for only 90 days and that meant no painting or wallpapering. Luckily, the cabinets and walls are a beautiful base color so I could add all the touches to take it up a notch in style!
I needed a theme and like so many of us, everyone was having their vacations cancelled to the beach house, lake house, cruise's, and air reservations to parts unknown. Many people this year have turned to Camping as a safe way to travel, including myself.
Hmm…
Why not make the Lance trailer my cruise ship!?! I will be girl cruising in style in my first-class cabin all over Texas and across the United States! Nautical it is.
Painting an old chair in primary colors started me off and added some fun to the outside with striped towels on it!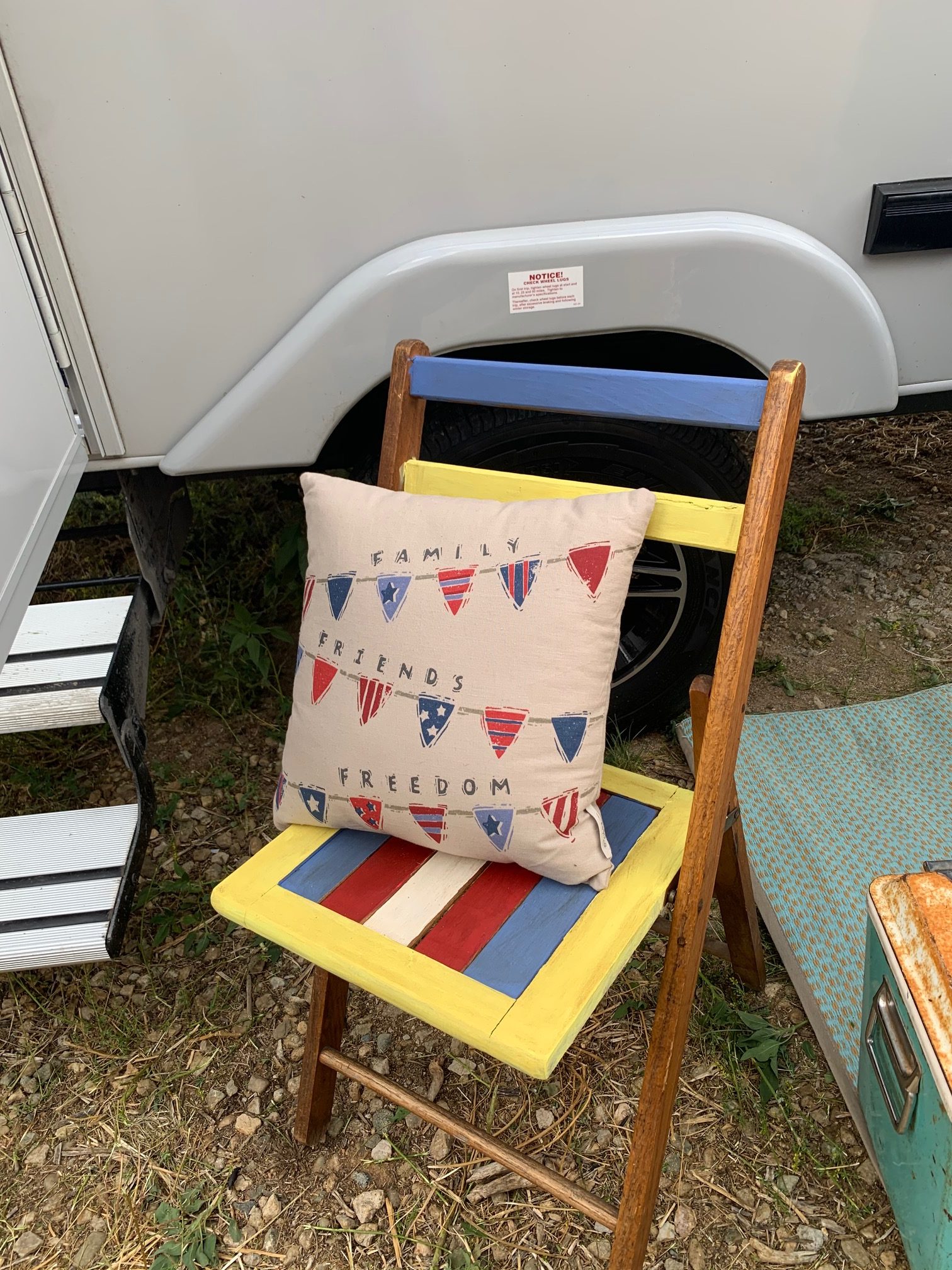 Pillows with red, white, blue, yellow, and nautical theme where added, I had the old yacht flag pillow as inspiration and loved using that.
Using pre-stretched primed canvases, I painted or decoupaged several of them. It saved money and I was able to make exactly what I wanted to decorate with and if they fell, they cannot break.
I made light shades from clear plastic cups and used trim I found in my sewing basket to give the shades a finished look!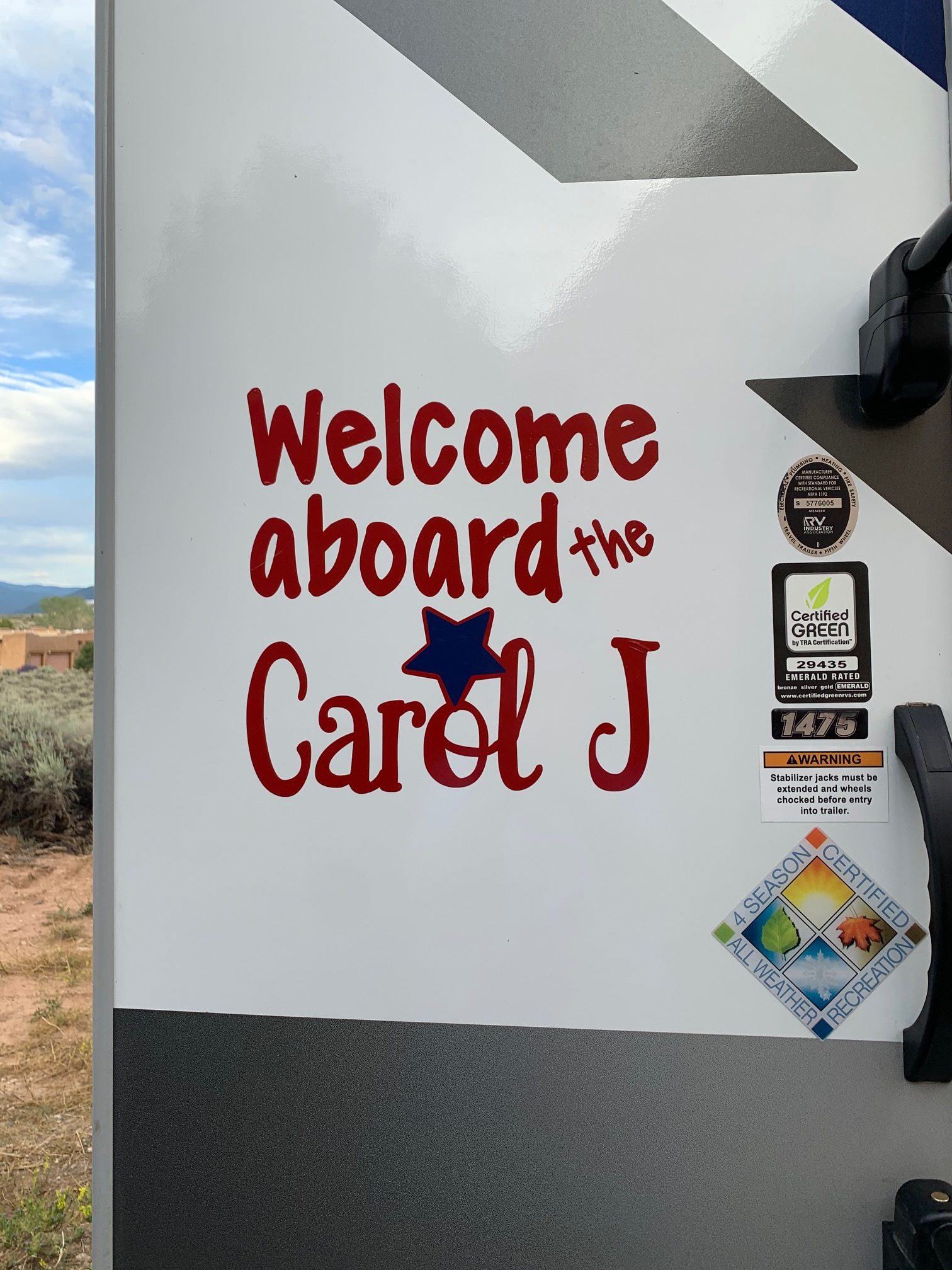 follow me on https://GirlCamperNorthTexas.com