If you're like me , you probably love Fall and everything Fall has to offer. My favorite time of the year and one of my favorite times to decorate.
My Fall decorations this year are brought to you by… Dollar tree ! Yup you heard that right , My local Dollar Tree had the CUTEST fall finds this year !
I found the white & orange ceramic pumpkins , and the adorable Autumn leaf dish towel.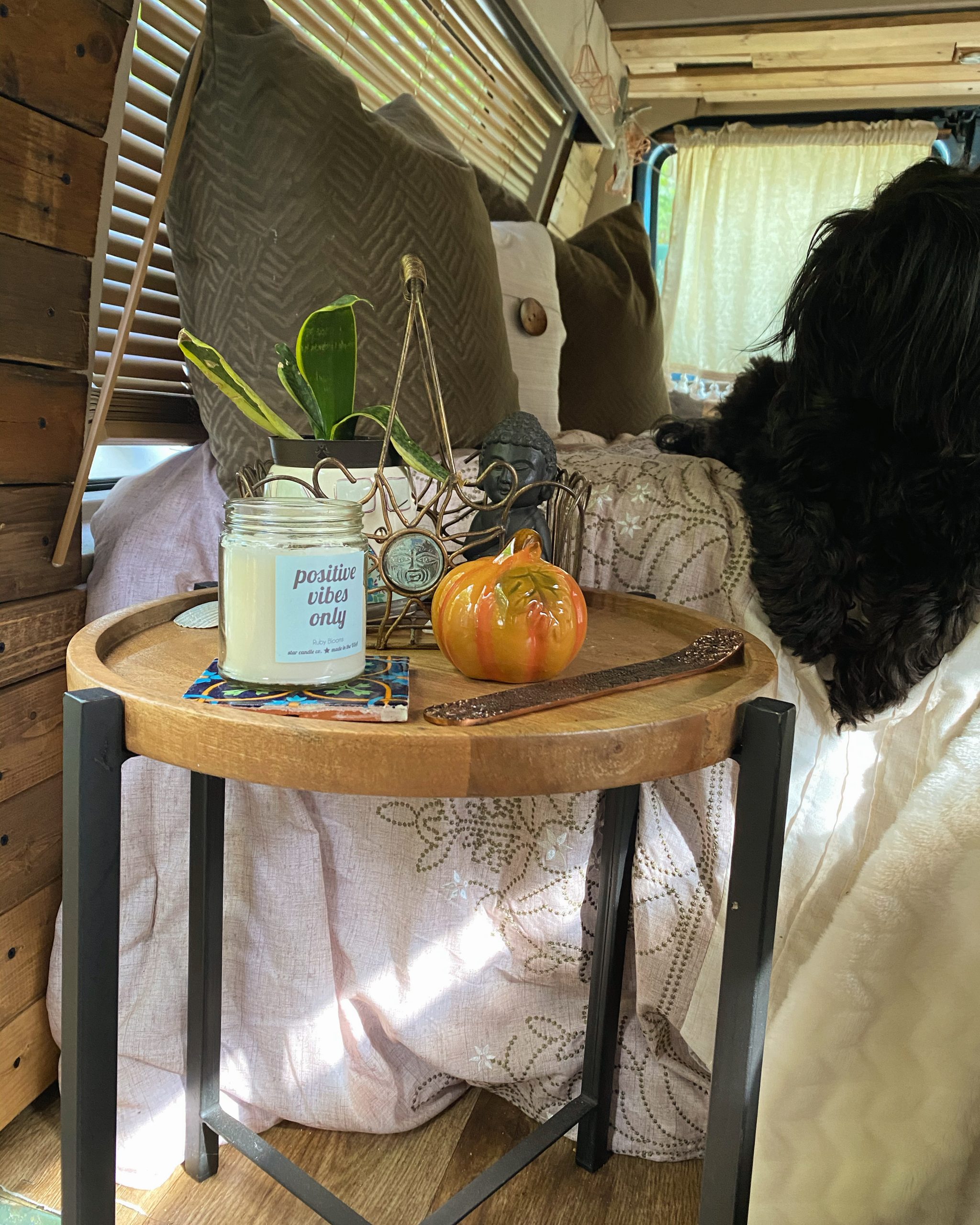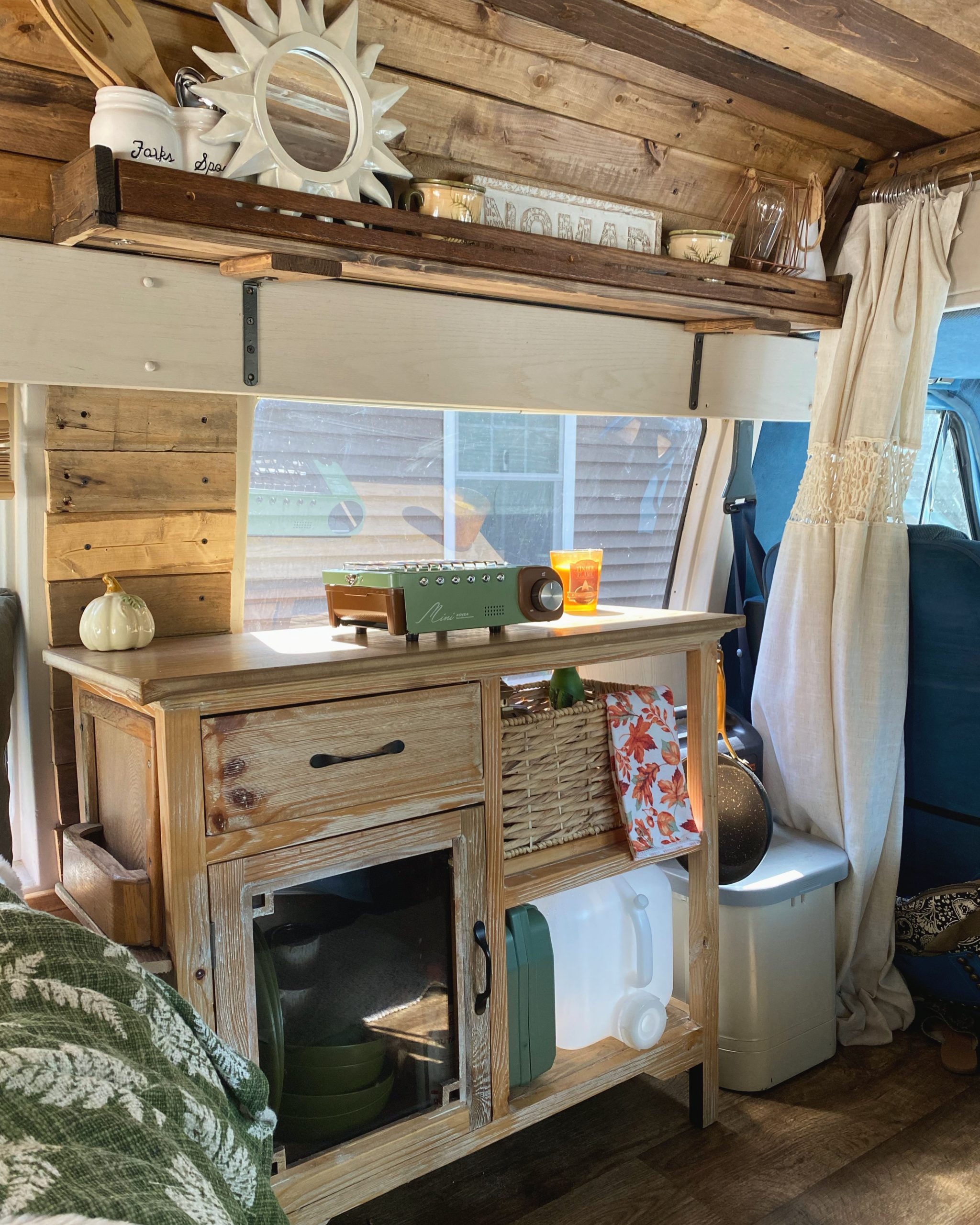 I like to keep my interior on the van super simple and these were the best little touches to make my space Fall cozy.
My van is all wood with beige and olive interior accents , so these small orange touches matched amazing !
I am holding on to every second of Fall and cannot wait to share my Fall travel photos with you all.